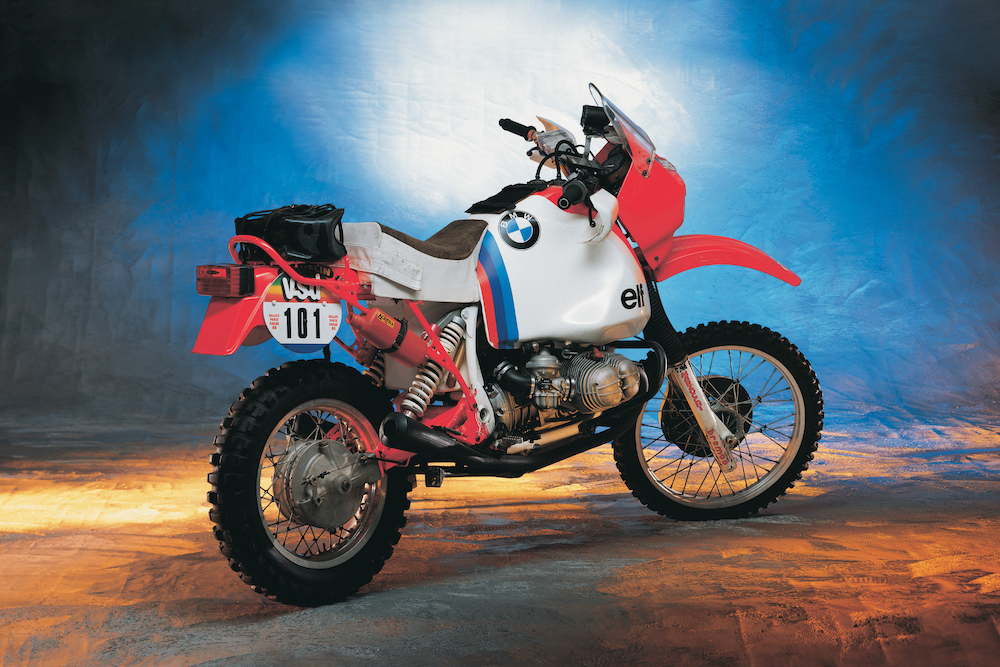 A wave crested in 1985. F1 cars were 1000+ horsepower turbo-charged killing machines, Group B rally was flirting with disaster while Porsche went offroading in the African desert. 1985 is the year when mankind hung it all out there. The year when the world scoffed at the newest and biggest and bravest and then built something bigger. We call it "Peak WTF". For round one, we examine a pint-sized Belgian who conquered Dakar on a steed nearly taller than him: Gaston Rahier.
When friends and new motorcyclists complain about stratospheric seat height, I gently point them to the incredible story of Gaston Rahier's 1985 Dakar win. Rahier was so tiny that he mounted his rally prepped BMW R80G/S by walking alongside it, and then dropping the clutch. He'd step aboard with one foot, then casually arc the other over the seat and ride away. It was, and still is, impossibly cool.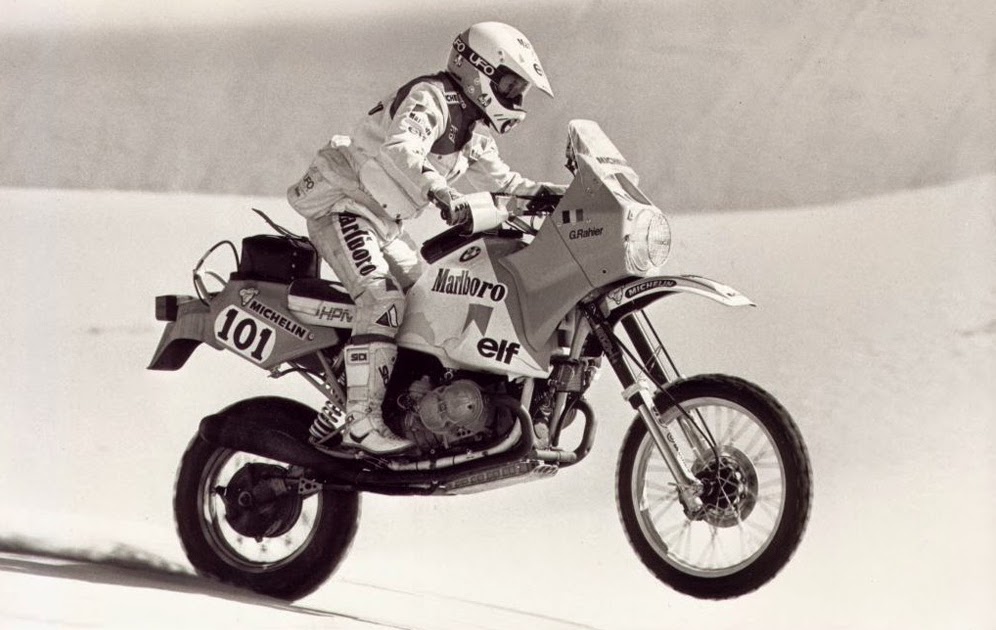 Rahier already had a Paris-Dakar victory under his belt. The Belgian had battled with teammate and Dakar winner Hubert Auriol for the length of the rally in 1984, and his win cemented his position at the head of the BMW squad in 1985
The 1985 race to Dakar would be longer and tougher than any before. Rahier came prepared. Bike builder HPN started from scratch on their 1985 rally machine, and the motorcycle carried an incredible 60-liters of fuel in addition to the reworked suspension and engine.
Maybe it was confidence in the bike that had Rahier hanging it out, maybe it was bad luck, whatever the case, Rahier balled up the brand new BMW during a media appearance. The damage was severe, and the BMW team didn't have a spare bike, so Rahier decided to press on with what he had. The team patched up the bike, crossed their fingers and sent Rahier out into the desert.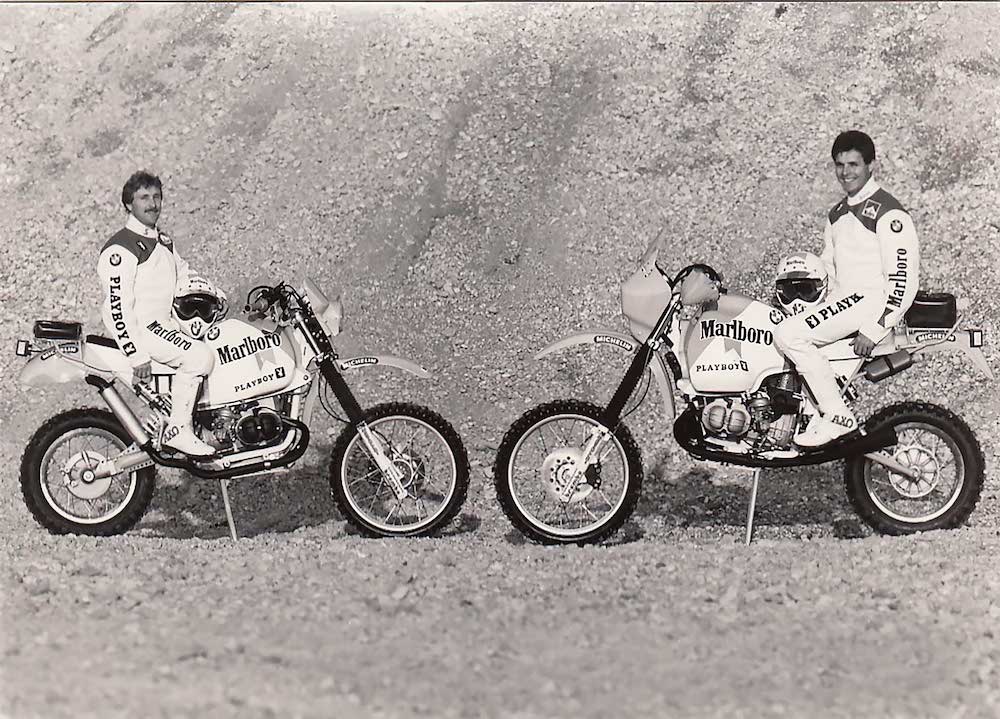 Documented in the videos below, Rahier's Dakar challenge was incredible. Teammates Eddie Hau and Raymond Loizeaux, also contenders for a podium, both retired from the rally early in the race. That left Rahier with the weight of BMW's hopes on his shoulders and a bike that barely limped into the impound every night. When he crossed the finish line in the lead it was a miracle, an impossibly gritty ride—and a true WTF moment.
All that from a man whose feet couldn't even touch the ground from astride his BMW.
©Chris Cantle for Road & Track Jan. 2015