Can't help it but surrender to the beauty of this creature, so well depicted in this film by our adored Kristina Fender. Just pump up the volume of your computer and listen to Bob Sirna squeezing the Stuttgart racer to the last grasp on the Bonneville Salt. Goosebumps!!! no?
Below we attached a  short series of  pictures we took of Bob, and the "Car", a very early morning on the Salt Flats last summer, while peacefully waiting in line to make a "red eye" run.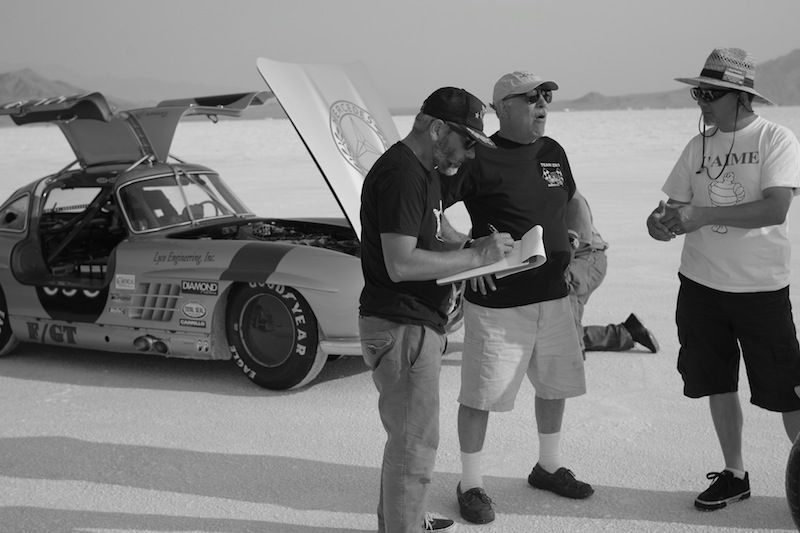 From left to right: The majestic Mercedes, Vincen Prat, Bob Sirna & Fufu from Bidalot Expresso Team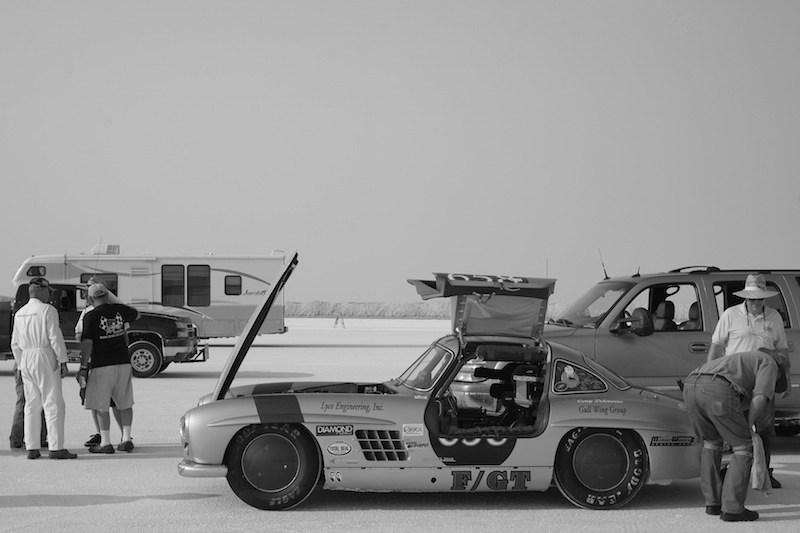 06:00 AM. Checking the parachute while in the line to make a run on track No.3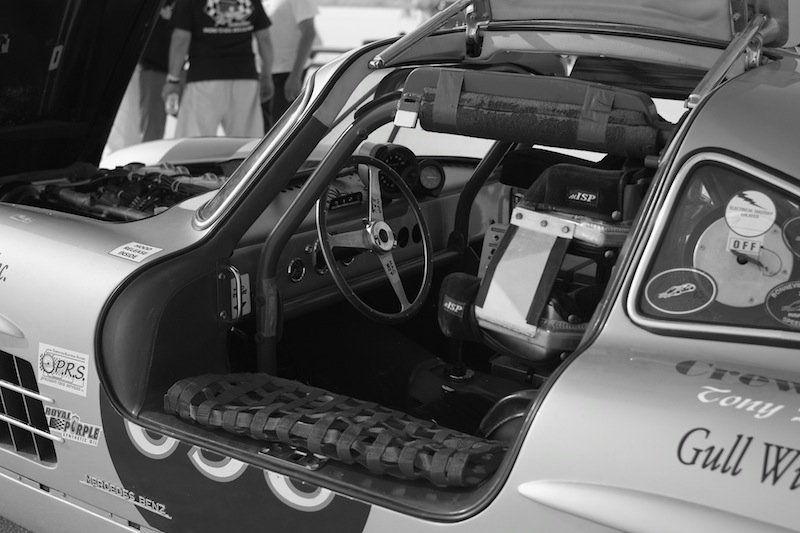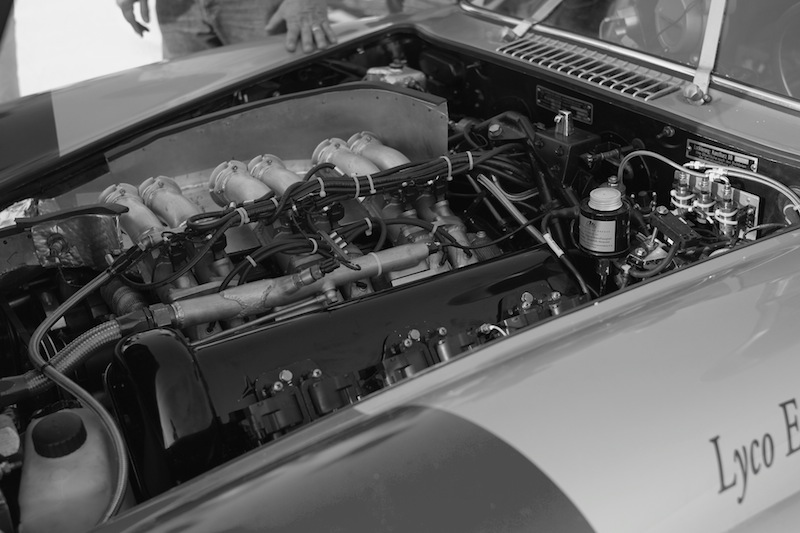 Quality is always on the smallest detail.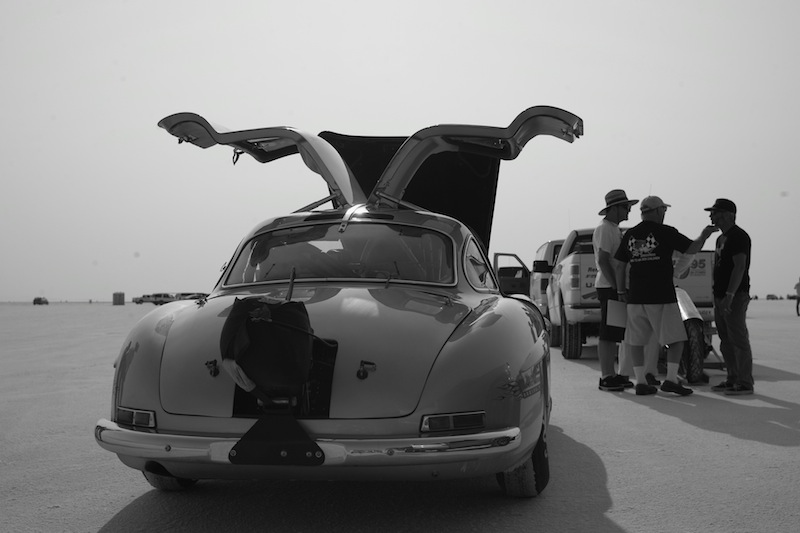 A 1952 Mercedes 300SL with a parachute on its tail? Only in Bonneville!
MORE INFO ON THIS FABULOUS CAR HERE: http://southsiders-mc.blogspot.com.es/2011/07/mercedes-300-sl-gullwing.html