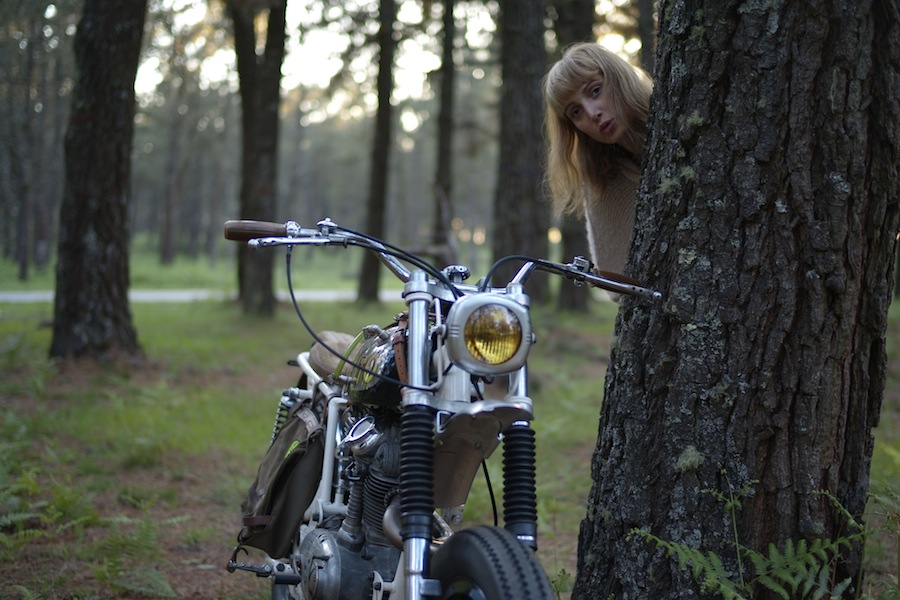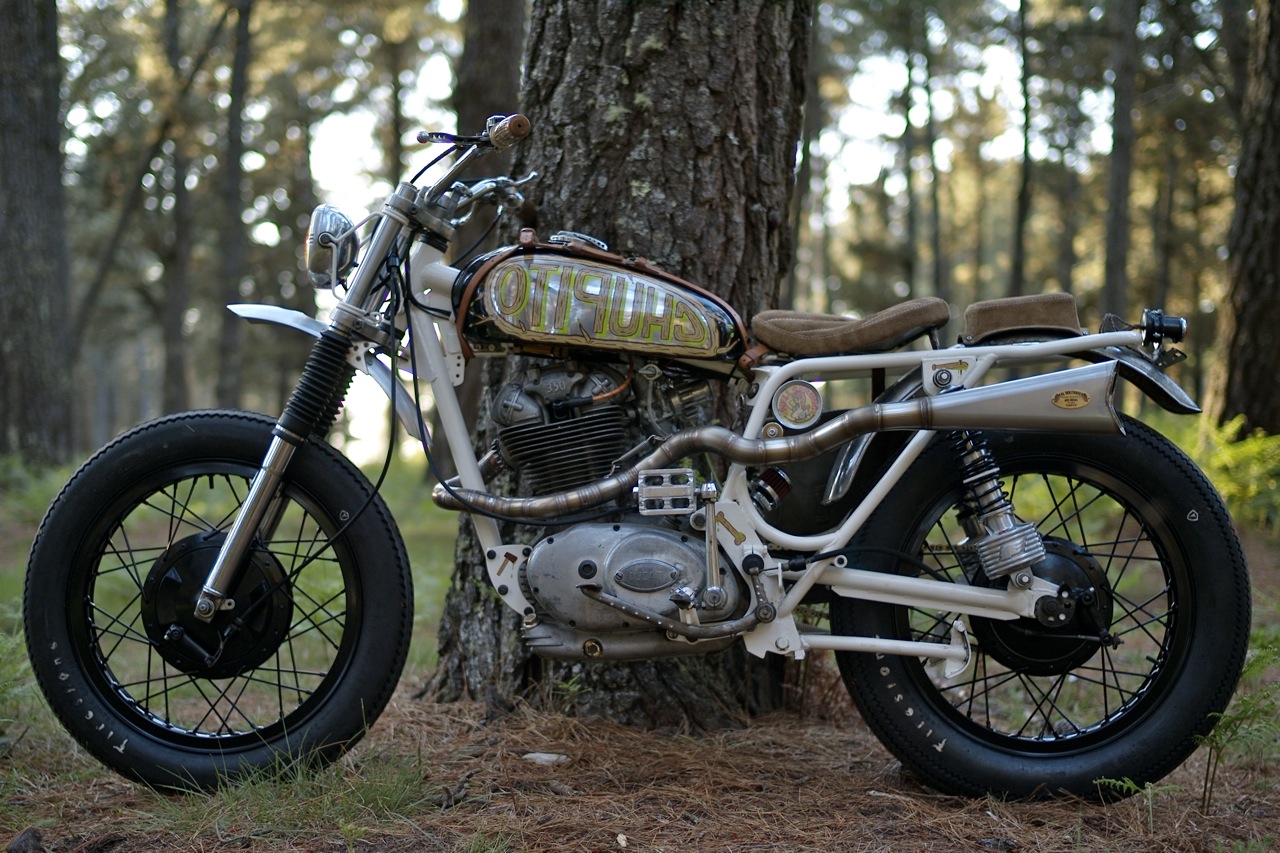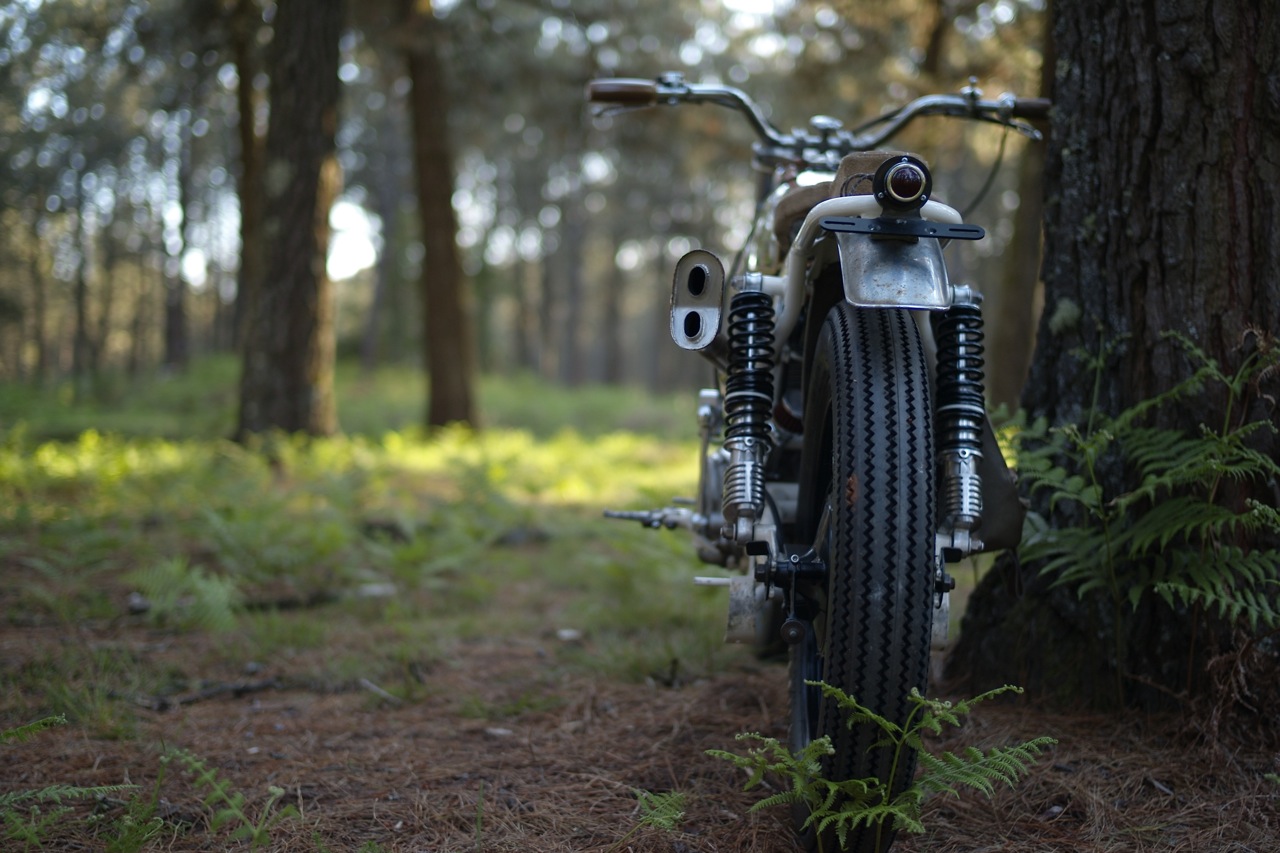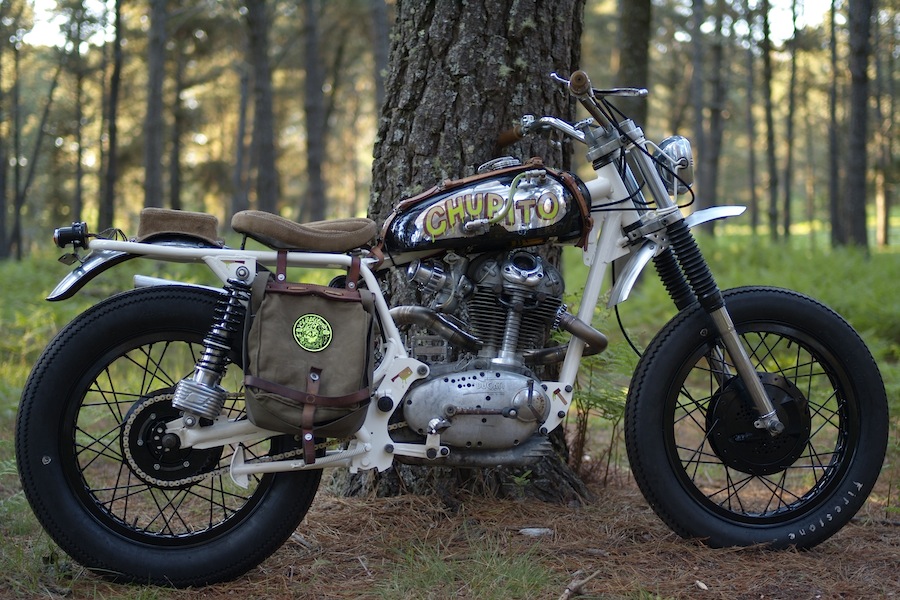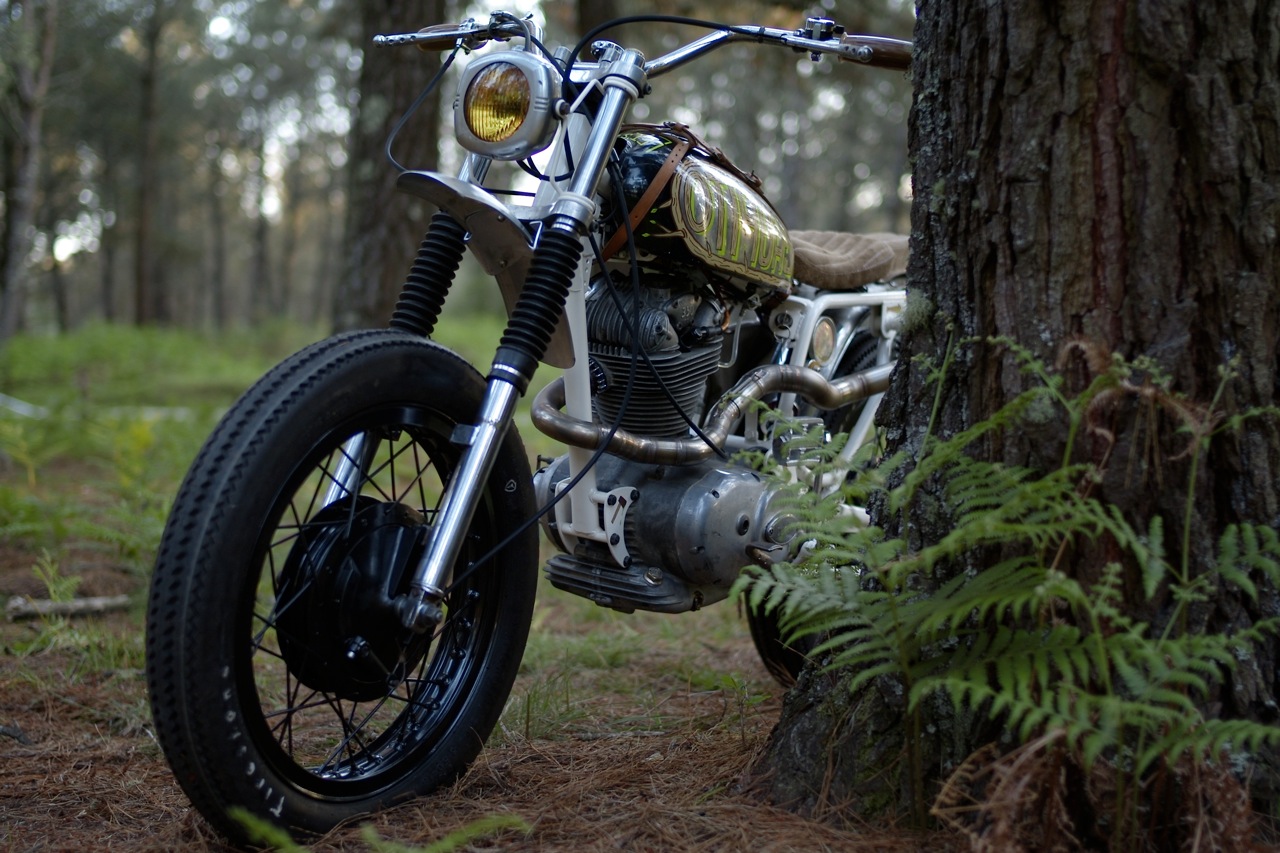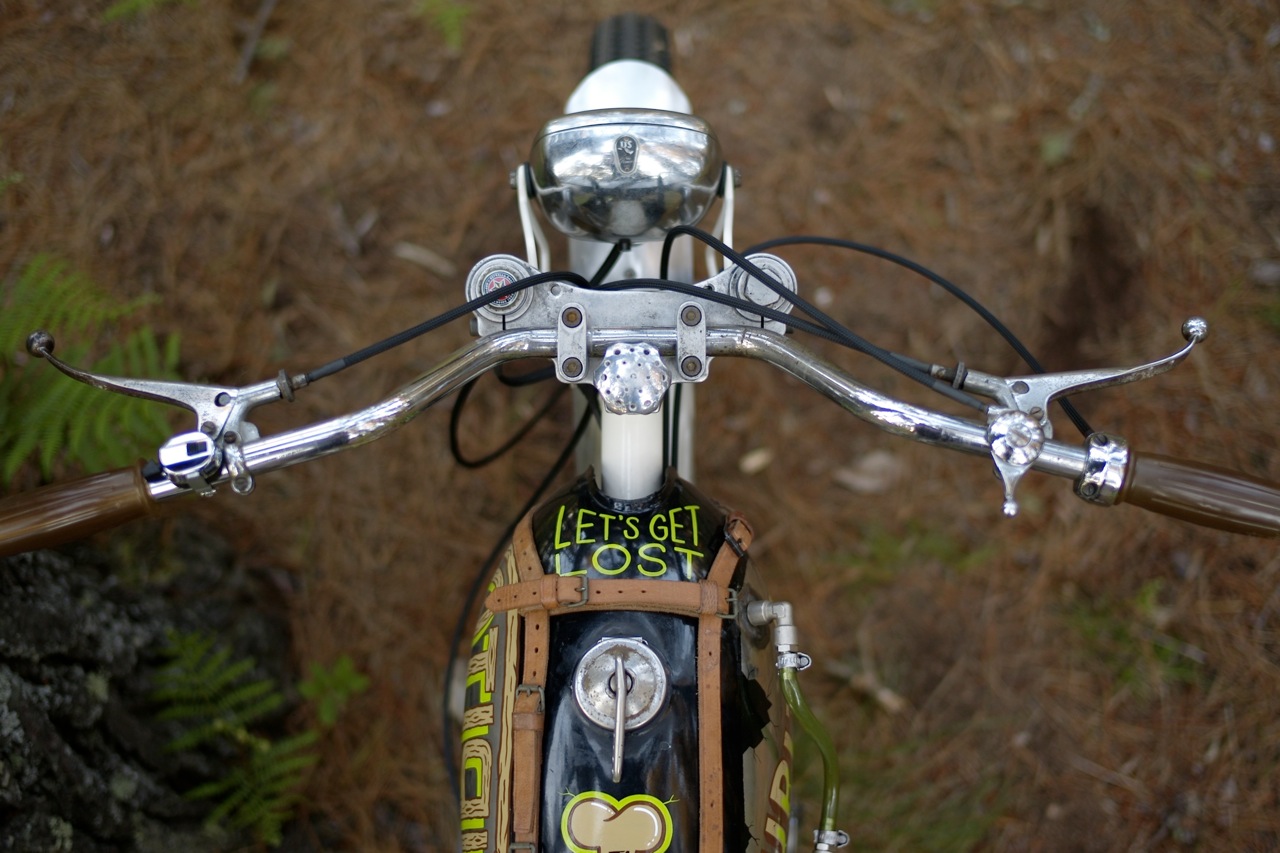 Chupito is a humble mild special, commissioned by one of our best friends, a 3D artist and a courageous tequila connoisseur, Mr X. spent all his life surrounded by comics, monsters & villains, so when we were requested to build him a small city bike to dribble around Madrid's lights, we knew it would have to be fun from A to Z.
SPECS:
Modified subframe
Gas tank relocated with gas level gauge welded
New 12V electronic ignition & completely rewired electrics eliminating the battery
Custom suede solo seat & matching "Love Emergency" pillion pad
New Amal 930 carburetor
Airbox eliminated
Firestone tires
Powder coated frame, swing arm & rims
All new gaskets, cables, bearings & hoses
Reinforced clutch
Red Wing shocks
Custom front fender with custom brackets
Vintage Honda CB front fender as rear
Custom stainless exhaust
Vintage scrambler handlebars
Posh rubber grips
Vintage headlight
Vintage MX pegs
Easy riders tail light
ESMC saddlebag
ESMC leather straps
All bike was hand lettered by talented East London artist Nicolai Sclater from
Ornamental Conifer
, who did an enlightening job!
Chupito!!!