June 9th, 2022: Sebago and El Solitario MC team up for an exclusive adrenaline-fuelled collaboration.
The two acclaimed brands are now thrilled to be joining forces to begin a new chapter in their own historic legacies, producing something entirely unique: a new and exclusive take on the iconic Dan Tag loafer.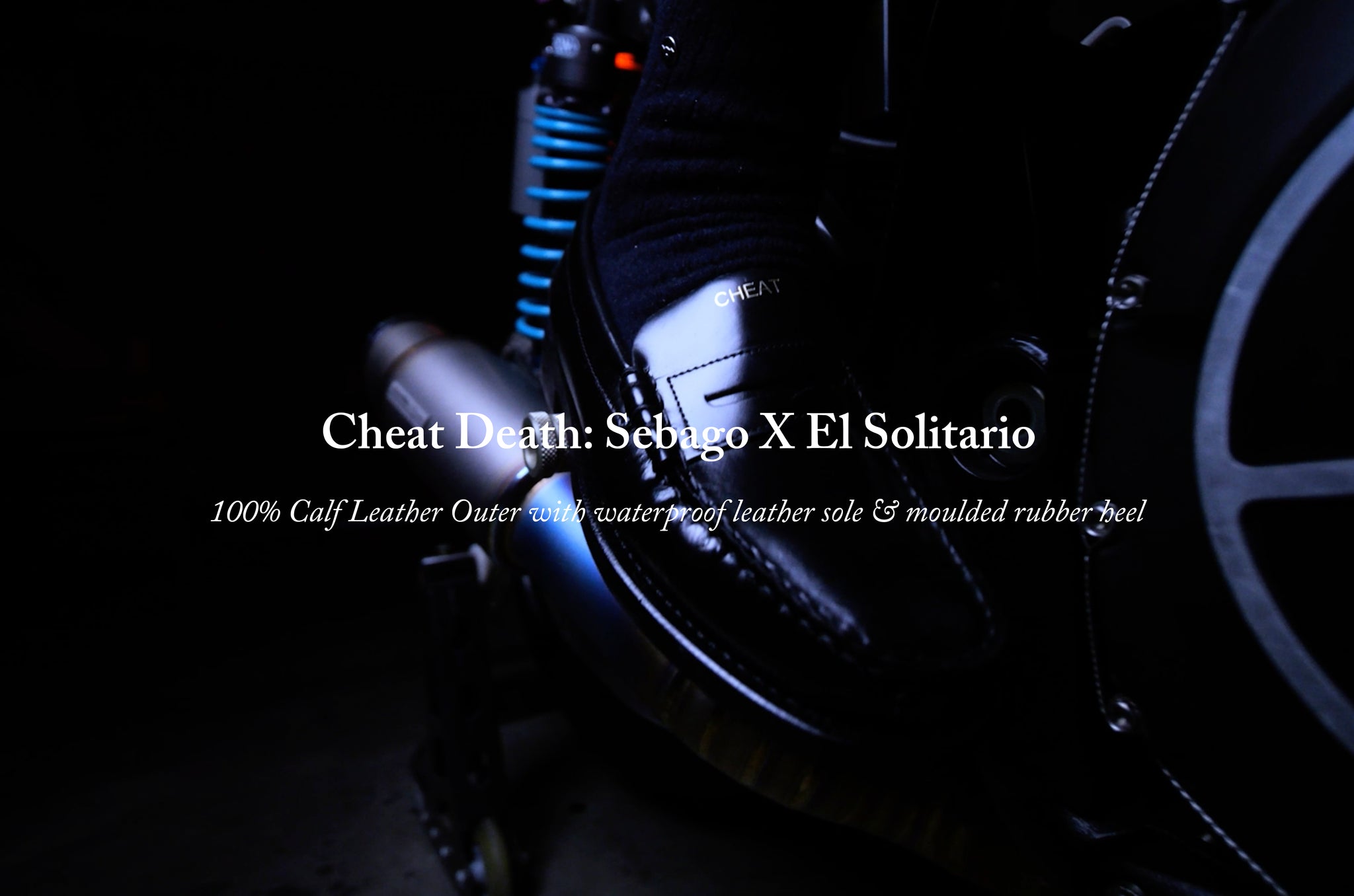 Sebago's authentic design meets the against-the-grain perspective of El Solitario MC to cement the timeless penny loafer's classic construction—crafted from premium-quality leather with a hand-stitched apron guaranteed to stand the test of time—, whilst updating it with gold "Cheat Death" lettering across both shoes as a subtle yet unmistakable nod to the thrill-seeking spirit of the motorcycle universe.
A seamless celebration of Sebago heritage and El Solitario MC's captivating vision.
What unites Sebago and El Solitario MC is a clear focus on exceptional quality and meticulous attention to detail. Two seemingly opposing worlds, driven by a common desire to harness their outstanding craftsmanship to make their visions a reality.