When El Solitario was founded 10 years ago, the design and production of the world's most magnificent coverall was on the front page, (in fact, we didn't even have T-shirts when the project started!@#). We had always loved the utilitarian aspect of coveralls and enjoyed the effect they provoked on people while buying groceries or at the entrance of the poshest club. We wanted to embrace this functional concept, but using the best raw materials available, and to make them ourselves.
The original idea was to have our own team coveralls for our first time racing on the Bonneville Salt Flats; therefore the name of the garment. And so we did!
The first prototype was handmade by Val. Then once we had a final sample, we selected the best selvedge denims and hand sew them in our atelier in Galicia.

They were crazy expensive and we knew they would be really difficult to sell, but money wasn't the reason why we had started this shit so there we went. 
The world's most expensive coveralls! We laughed.
El Solitario's Bonneville 14 oz. red selvedge denim coveralls
10 years later we couldn't resist making one of our most iconic garments again. 
Manufactured in our own atelier in Galicia using the best materials to guarantee comfort, protection, and durability the Bonneville Coverall Off-White is back!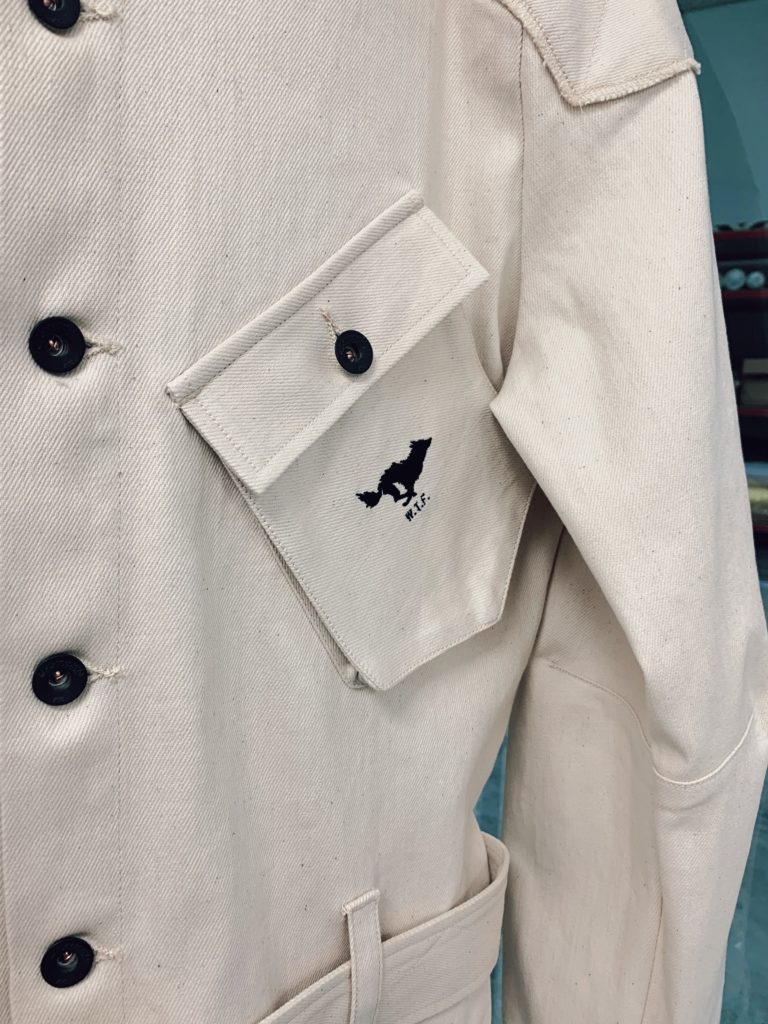 *A coverall might sound like a crazy apparel to wear nowadays, but that is just a lame perception of what a carefully built garment can do for you. 
Hand made in our atelier, using only the best materials available, they are truly astonishing, and will no doubt shock you for good, if you have the guts to break them in. Wear them fitted if used as a unique outer covering or size them big if you want to wear them on top of your most distinguished gowns.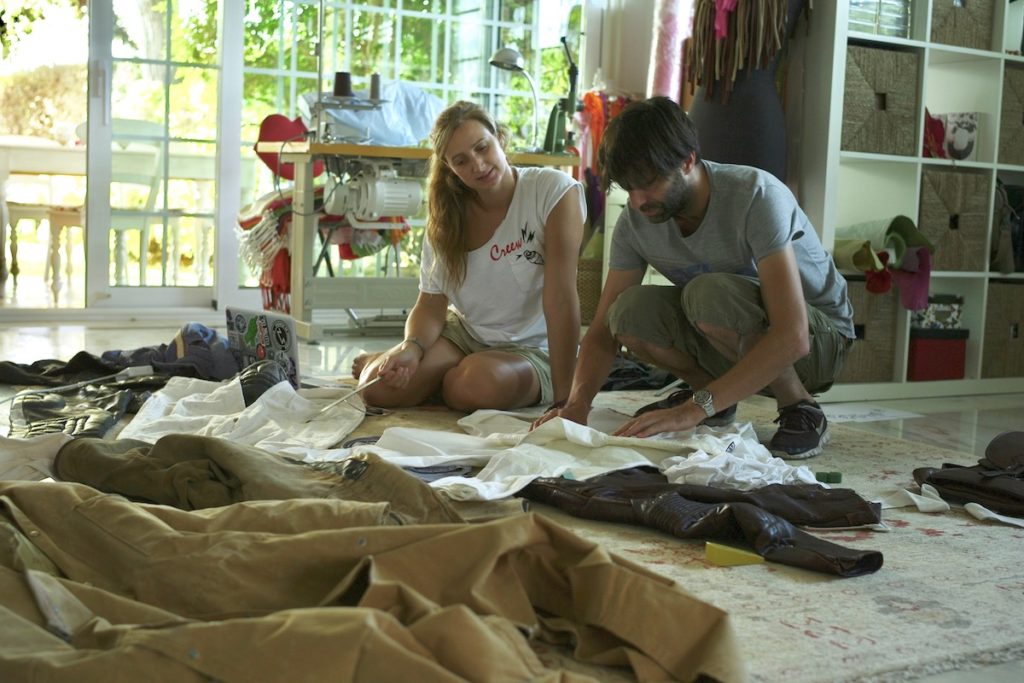 *Genuine 14 oz. redline selvedge denim
*Button-fly closure with tab collar
*Matte zinc buttons secured by copper wire and rivets
*Adjustable/removable waist belt with hefty brass metal buckle
*Elasticated "comfort fit" waist back
*Bi-swing back shoulders for ease of movement
*Adjustable buttoned wrist cuffs and leg cuffs
*2 button chest pockets (one angled; one upright)
*2 slot pants pockets
*1 rear button pocket
*1 rear tool loop
*Padded knees, shoulders and neck
*Tough, sturdy – these are meant for function as much as form

*If you want to make your Coverall unique with our other endless options of personalized embroidery, sewn patches or even hand painted lettering on the back, please contact us via email and we will give you an estimate price.