We've had many of you asking the whats & whys of this T-Shirt and if KALE was referring to the plant. Yes it is and we are going to explain you why.
We combined the classic El Solitario axiom NOS VES Y SUFRES (You see us and you suffer) the timber rattlesnake, coiled and ready to strike, and the phrase KALE OR DEATH to make our point and get it through. All these symbols of independent fierce survivalism aiming at a good cause. Your fortune.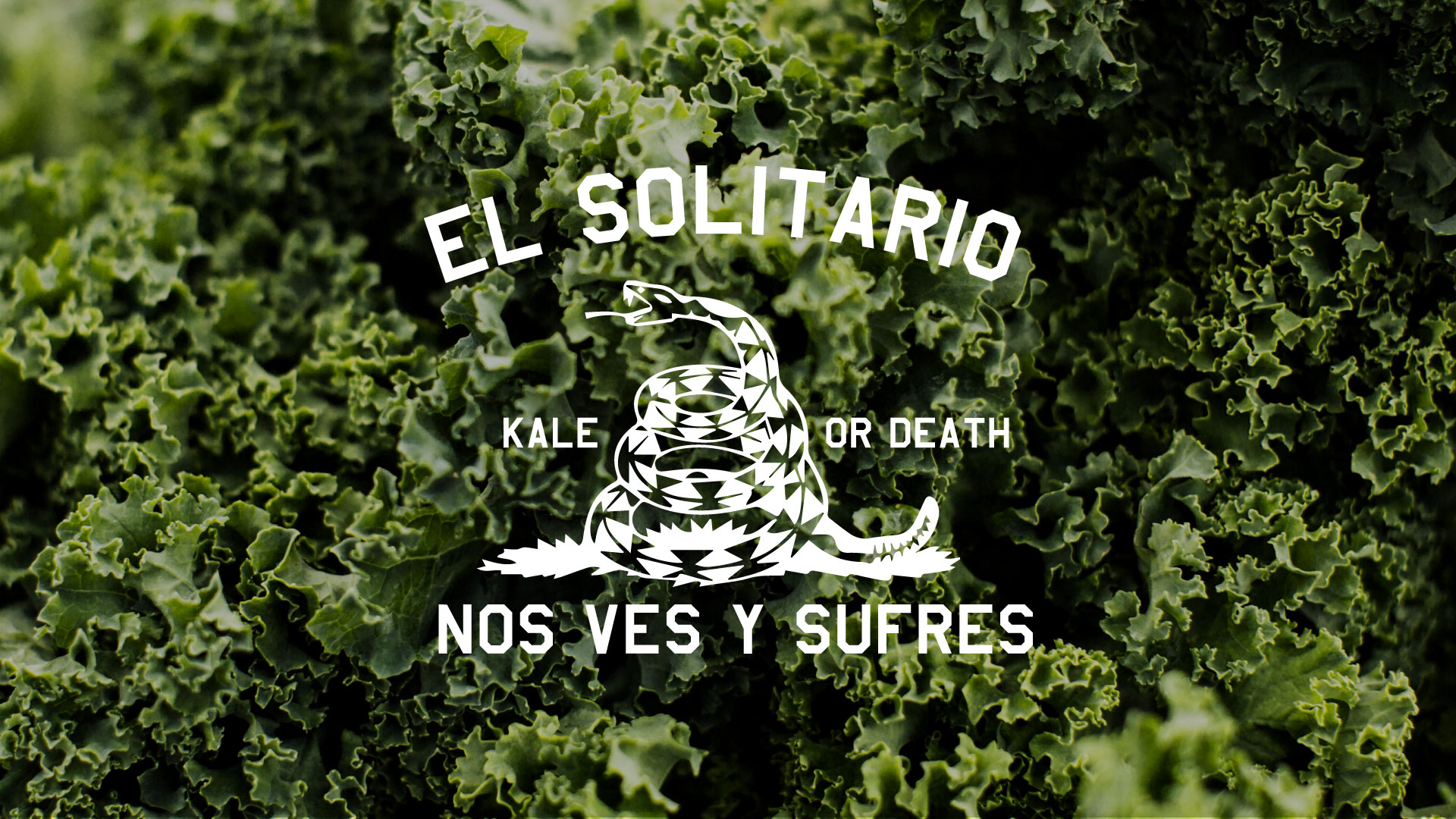 In an unpredictable future you shouldn't rely your survival to governments or big business. And if you somehow do, you should at least have a plan B. Meat based diets, humans are hooked to, would be one of the first things to vanish – right after toilet paper – if the going takes a wrong turn. At this time a survival garden is what you need to survive. This garden should be carefully designed to provide enough nutrients and calories for your entire family to not only survive, but to thrive.
And one of the stars in this garden will be..?
Boom!@#
Our infamous cruciferous vegetable: The Kale!
So what are the wolves trying to tell you? Wake up, say good bye to toilet paper and clean your ass with kale. The world will be a better place.