The wolves not only feed on motorcycles but also rely heavily on music for our survival. Just after we found that Jerry Garcia, one of our all time heroes, was of Galician ancestors!!!, we decided to write a little piece surrounding one of the best pieces of musical equipment ever designed. The Grateful Dead was all about the music, and no less than 3 trailers and 21 people were needed to install what they called the Wall of Sound. Designed by Owsley Stanley "Bear", it was one of the largest mobile public address systems ever constructed. Stanley also designed the band's trademark skull logo and was the first known private individual to manufacture mass quantities of LSD. Quite a character!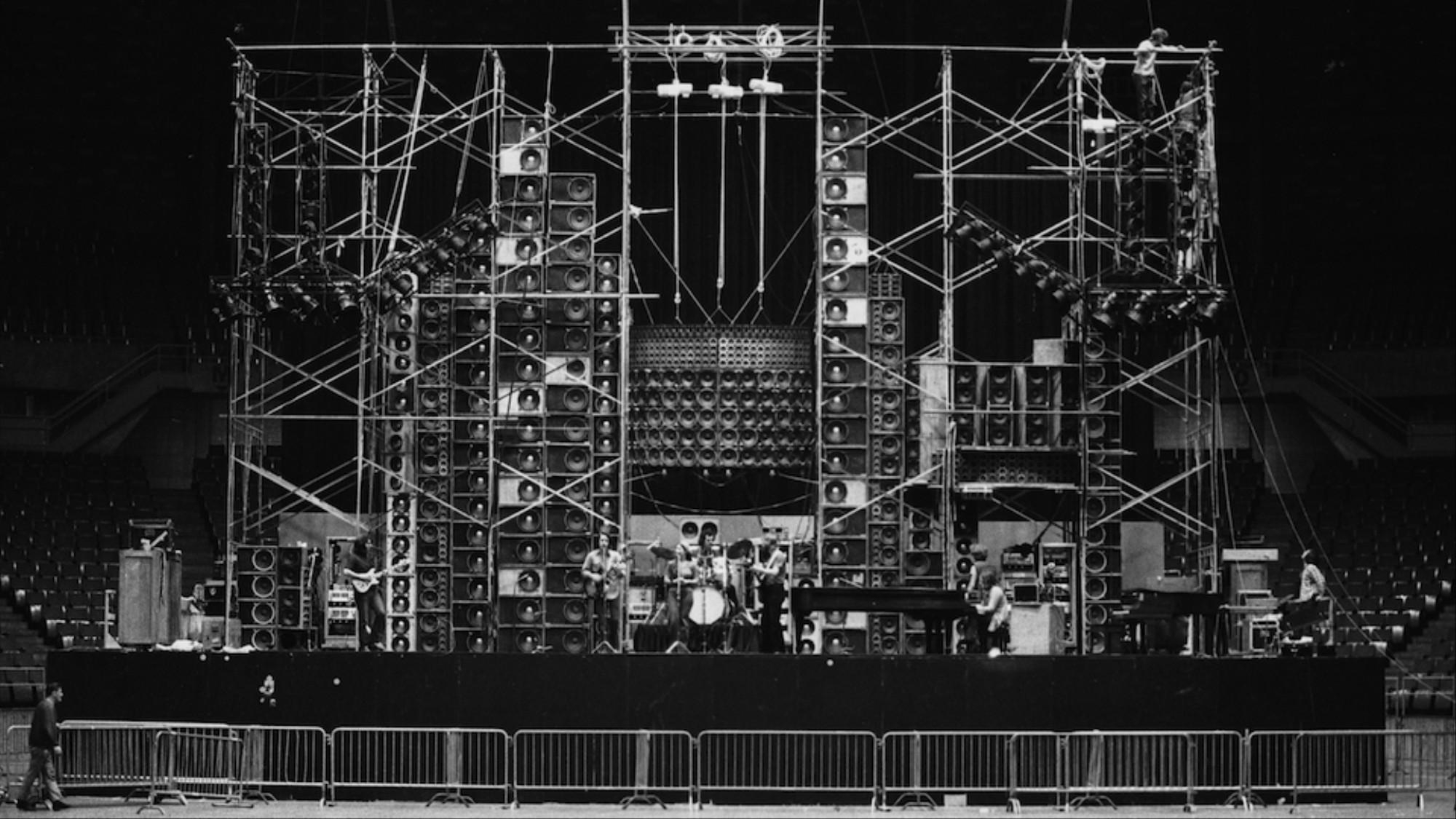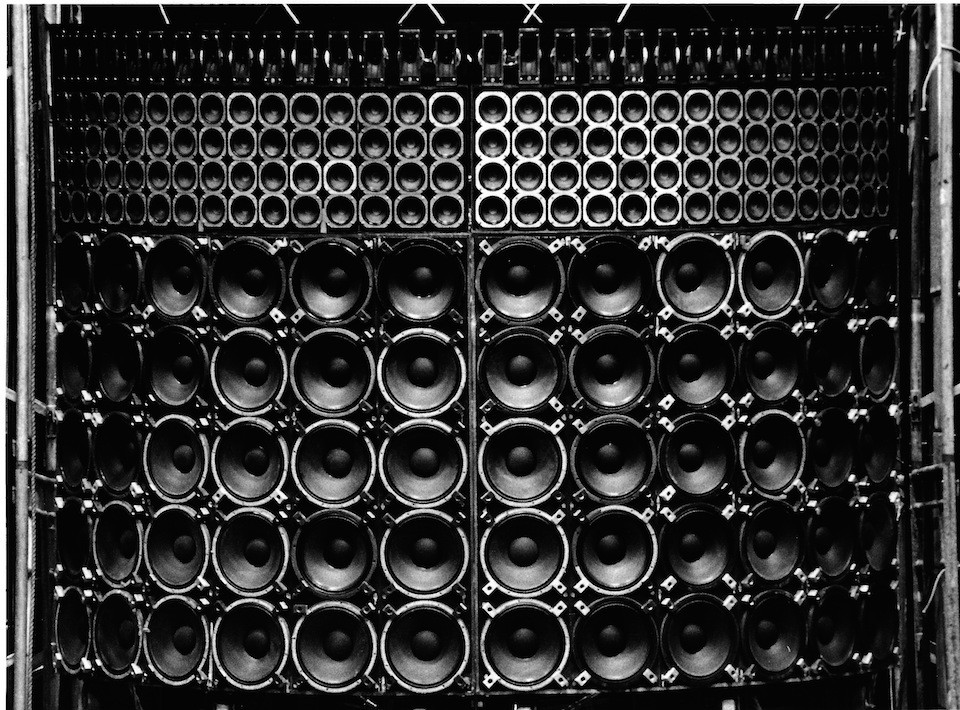 The 'lil" monster had 586 JBL speakers and 54 Electrovoice tweeters powered by 48 McIntosh MC-2300 Amps (48 × 600 = 28,800 watts of continuous (RMS) power!!! A massive wall of speaker arrays set behind the musicians, which they themselves controlled without a front of house mixer. It did not need any delay towers to reach a distance of half a mile from the stage without degradation was and still is the coolest ever sound system ever projected.
It was 1969. It seemed the sounds of San Francisco's Haight-Ashbury, the psychedelic rock Holy Land to which the Dead were revered almost as gods, had beamed to the Moon and beyond. Compared to virtually all electrified musical output to that point, music was louder and more urgent than ever before. Perhaps the drugs had something to do with it, but there was a vitality to music, something unprecedented that resonated for those who believed their generation's moment had come.
There was just one problem. Even the day's leading edge of amplification technology carried bands only to a point, before the mixes muddled. Put frankly, Garcia or Jimi Hendrix live, at their loudest, sounded chaotic—in a not-so-good way. Today, defenders of How Things Sounded in 1969 must face critics who argue that everything back then sounded unsound on account of these gear constraints. That's not necessarily to question the pure, unbridled daring of baby boomer bands like the Dead, at least not in their prime. The point is that amp tech just wasn't keeping up with their sonic ambitions.
Conventions like using on-stage monitors (speakers pointed back at performers so they could hear themselves) were still in their infancy. This confined sound techs at both indoor clubs and outdoor venues to jury-rigged public address systems, which rebroadcast the noise of a band toward the audience—at the time, PAs were positioned level with, if not slightly in front of the musicians, and were distinct from the musicians' backline speakers and amp. The result was that a performer's chops often were undercut by blistering volumes, roiling echoes, harsh distortion, and feedback. Unstable audio frequencies skipped over audiences, ricocheted between walls, and decayed into space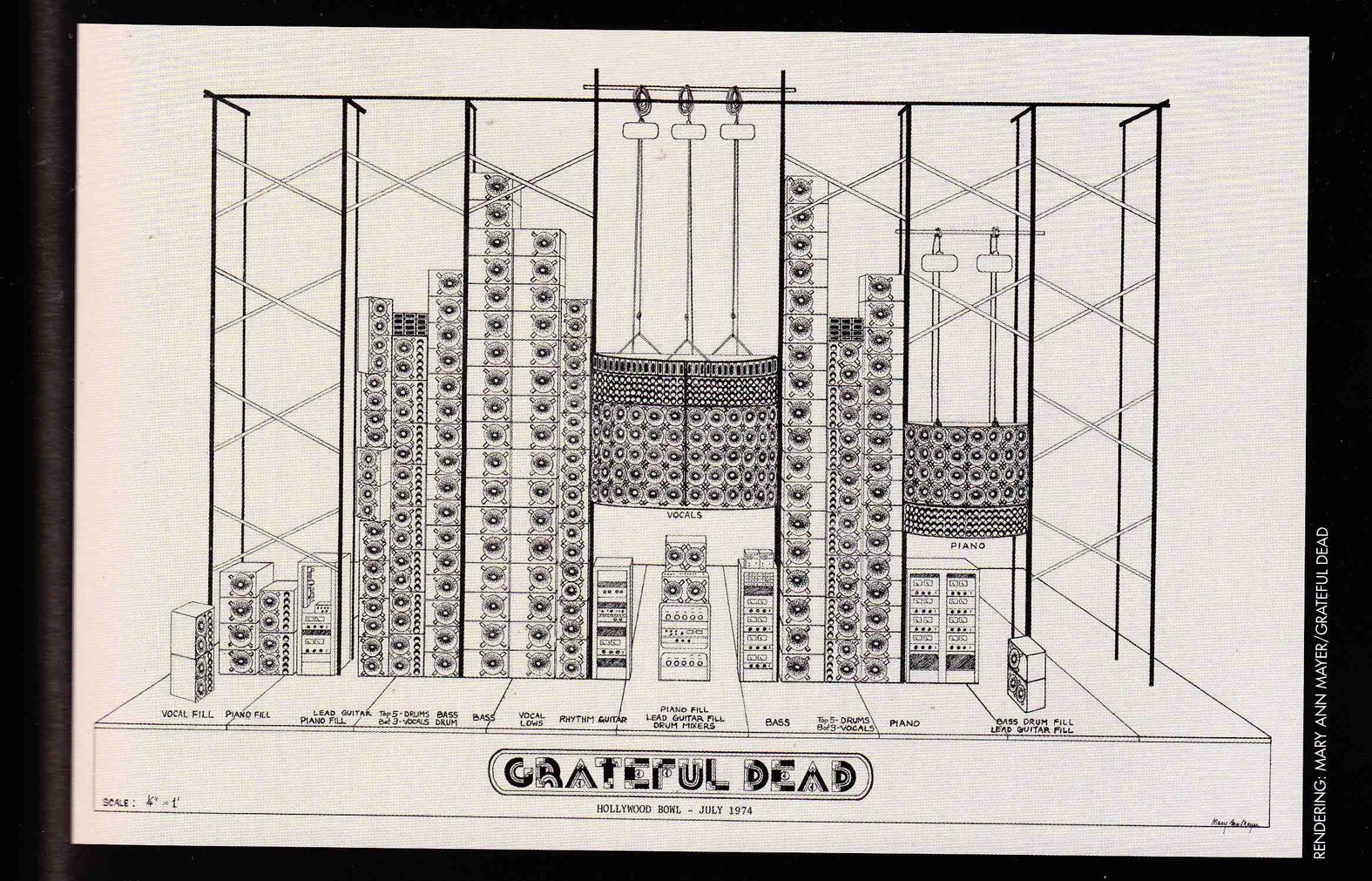 This meant it was hard for Weir, Garcia, Lesh, Ron "Pigpen" McKernan, and Bill Kreutzmann—the rest of the Dead's founding lineup—to hear themselves individually as well as their bandmates while playing live.
This noise crisis that confronted musicians who went electric at the height of the war in Vietnam is a dissonant truth routinely snuffed from the annals of modern music history, a poignant example of technical difficulties being overlooked in favor of a higher narrative. The sounds that so radically realigned the arc of history, musical and otherwise, were not perfect, and this imperfection was largely due to rudimentary PAs. From a highly discerning, or modern sonic perspective, live music in 1969 sounded bearable at best, and messy at worst. That was about to change.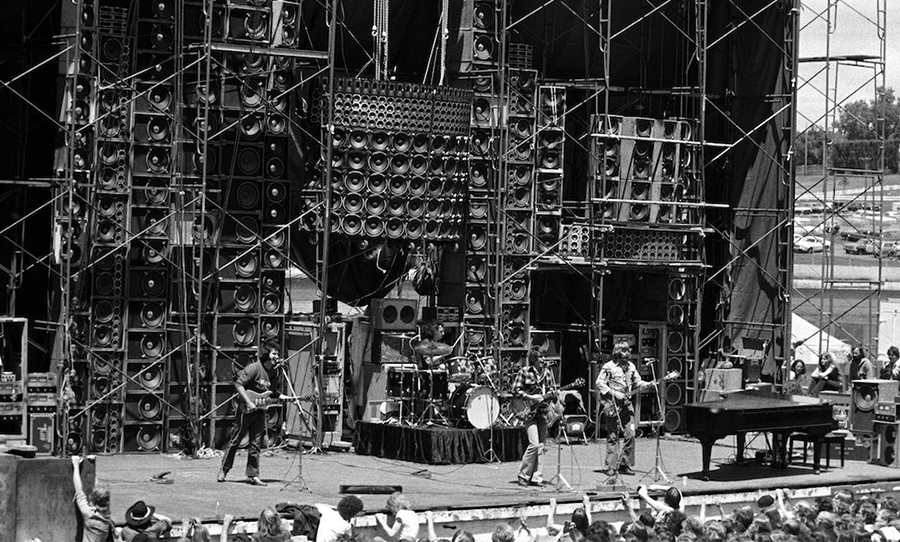 Bear, a Kentucky-born craftsman and former ballet dancer, was obsessed with sound as both a concept and a physical thing. Mickey Hart, the Dead's on-again, off-again second drummer, told Rolling Stone about one night in 1974 before a Dead show at the former Winterland Ballroom in San Francisco, when he caught Bear in an intimate moment of sonic communion with some of the band's speakers. Bear was alone, as Hart remembered. Sobbing, he spoke tenderly to the electronics as if they were people.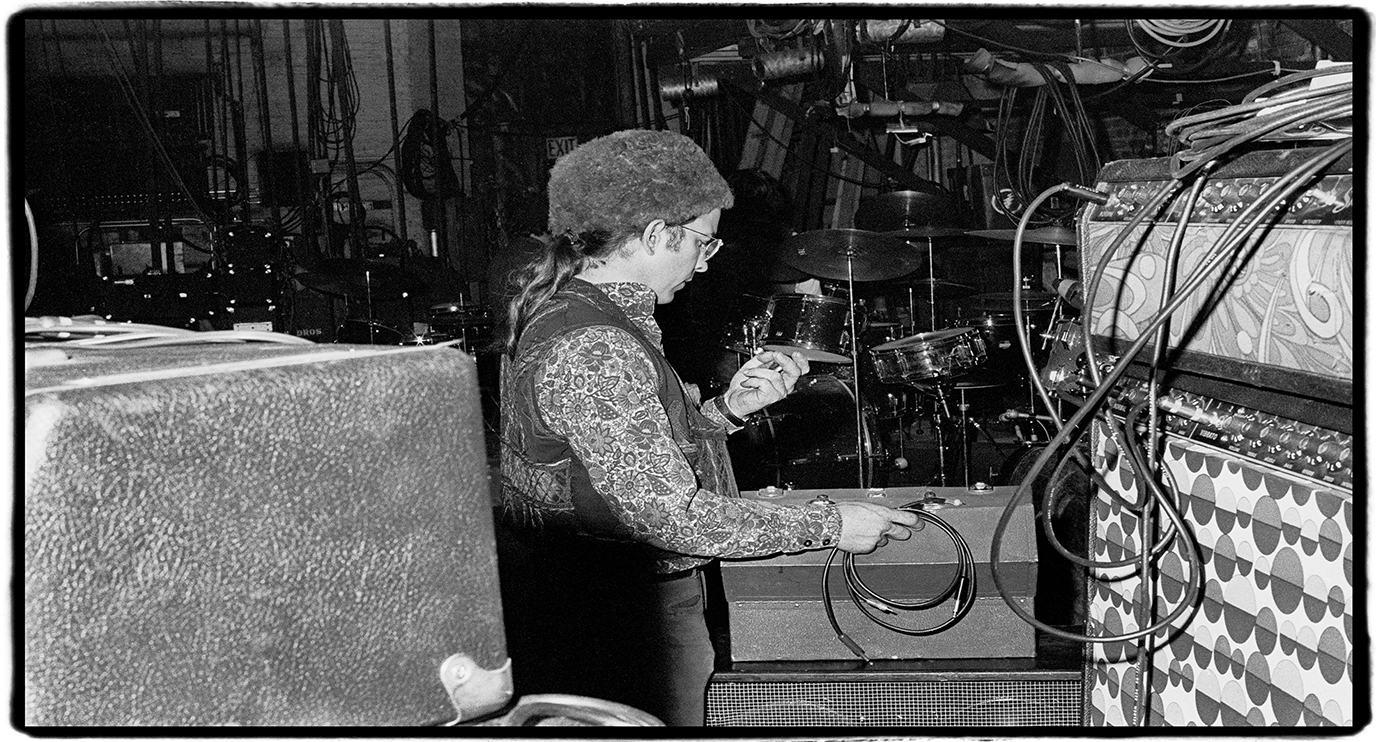 "I love you and you love me," Bear wooed the speakers. "How could you fail me?"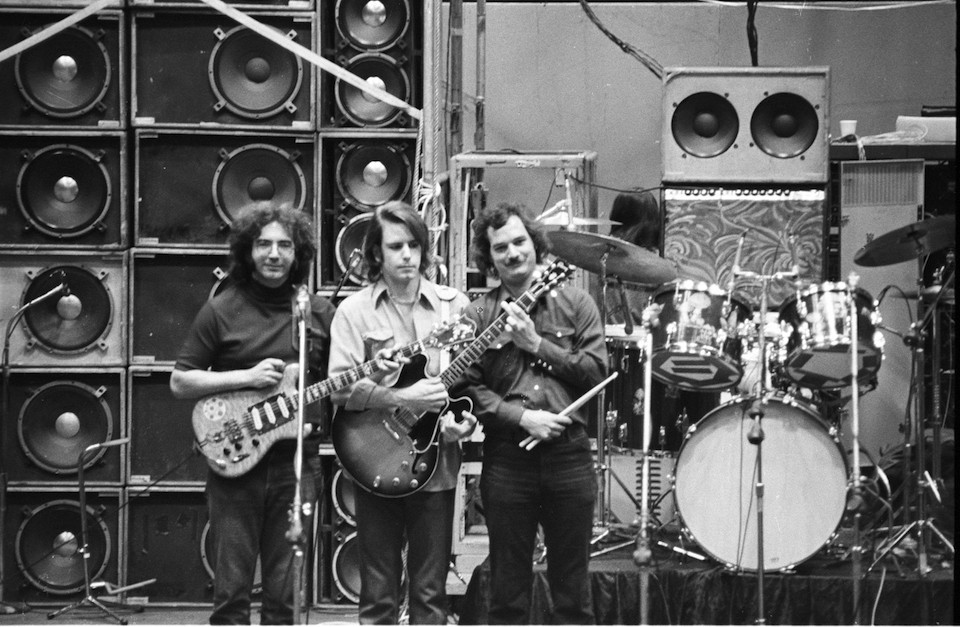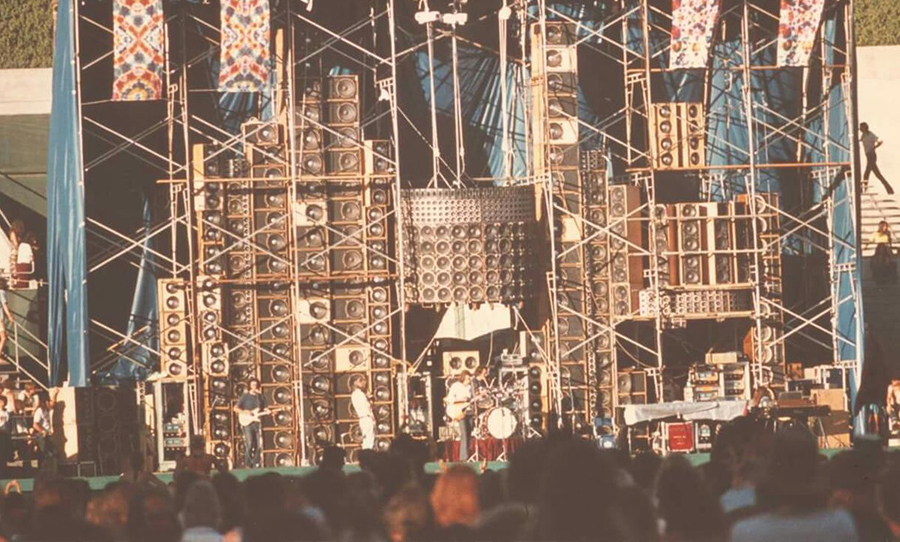 By the end of 1974 the Wall had hit the proverbial ceiling. Then it all but disappeared.
Over four decades on, and a short-lived, 75-ton mass of electronics still tickles the fascinations of not just devout Deadheads but audiophiles, engineers, and historians, some of whom could not care less for the Dead's music.
READ MORE: https://motherboard.vice.com/en_us/article/wnnayb/the-wall-of-sound