Winston Churchill wore one during World War II, The Who's guitarist Pete Townshend wore one on stage in the late '60s, and it was the garb of choice for movie villains Michael Myers (Halloween) and Jason Voorhees (Friday the 13th). The boilersuit (known to most as coveralls) is typically worn by male and female mechanics, so it's no surprise that Spanish motorcycle company El Solitario has developed its own interpretation for riders.
To learn more about his coveralls, I spoke with El Solitario's David Borras, who just returned from a soul-cleansing off-road trip.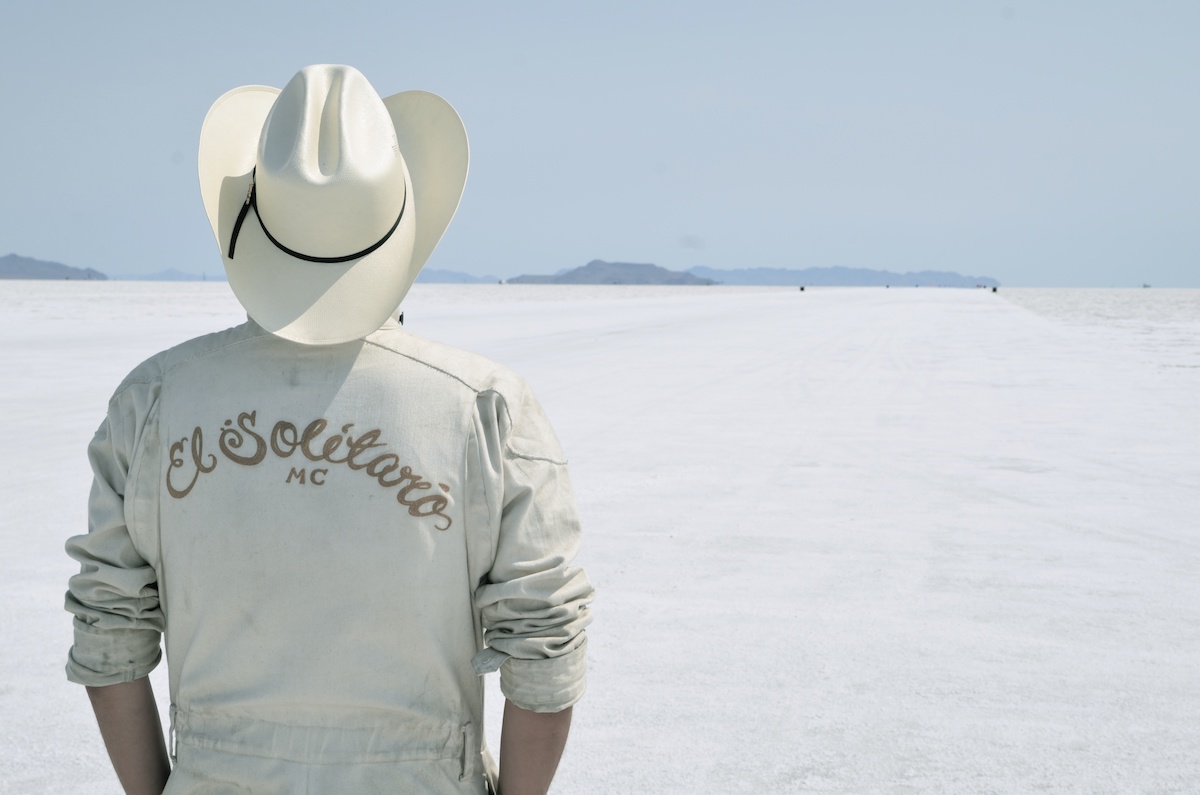 David, when and how did you first decide "I want to wear motorcycle coveralls," and how did you choose a manufacturer? That process must have taken a while.
My wife Val and I have been fans of military jumpsuits since I can recall and had a dozen of them in our wardrobe and used them regularly. Always enjoyed the effect they provoked on people. From the grocery store to the entrance of the poshest clubs. When we both decided to join forces and found El Solitario, the design and production of the world's most magnificent coverall was on the first page. In fact we didn't even have T-shirts when the project started. We had always loved the utilitarian aspect of coveralls and we wanted to embrace this concept but using the finest raw materials and making them by hand.
The original idea was to have our own team coveralls for our first time racing on the Bonneville Salt Flats; therefore the name of the garment. And so we did!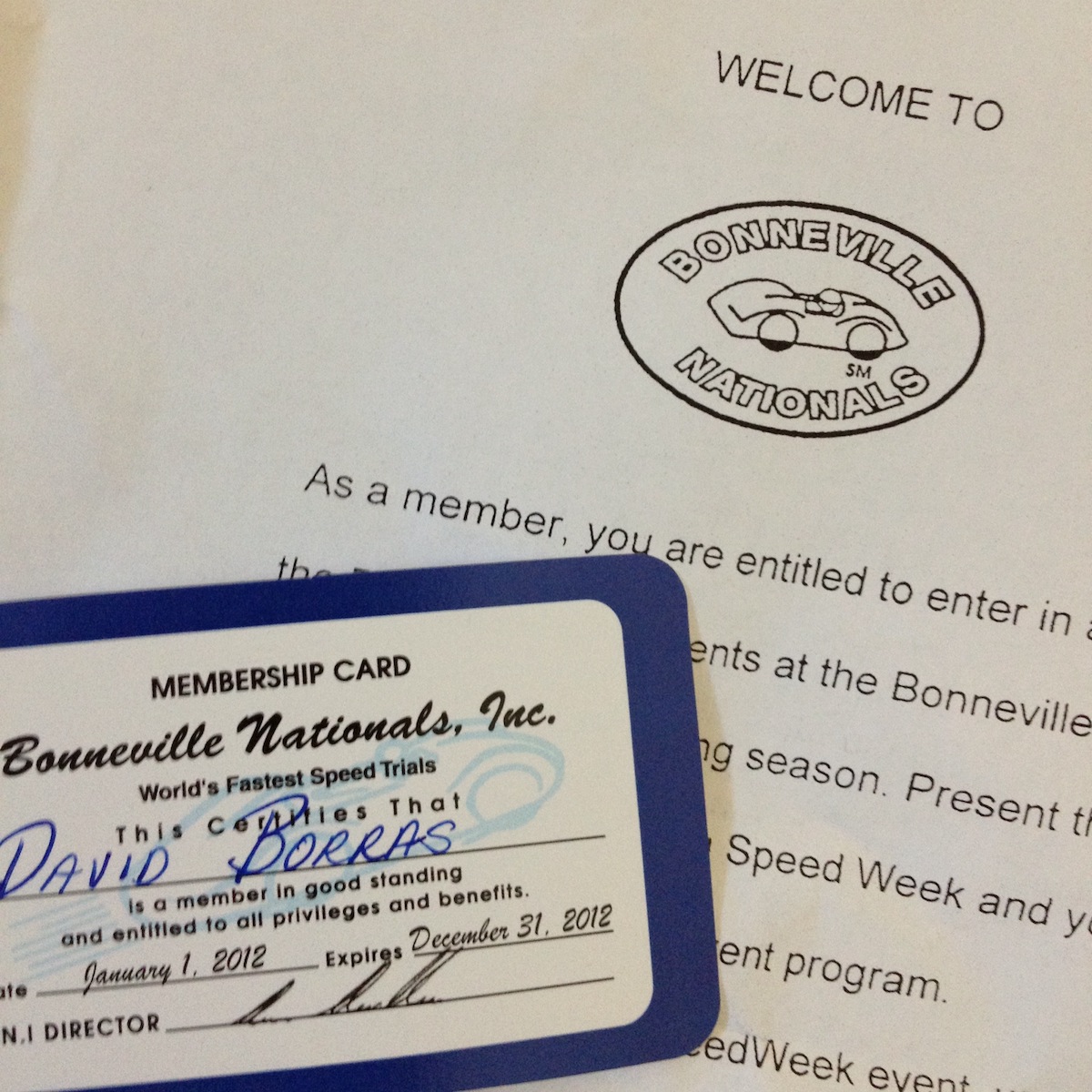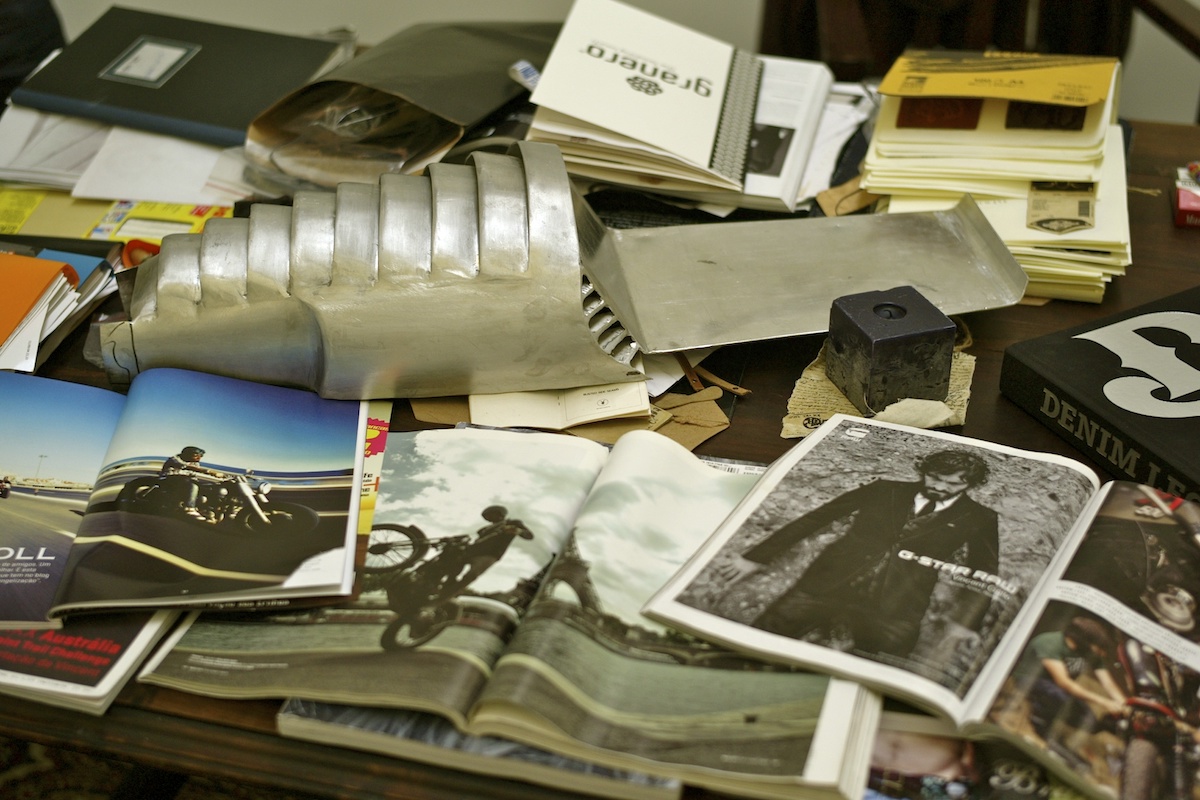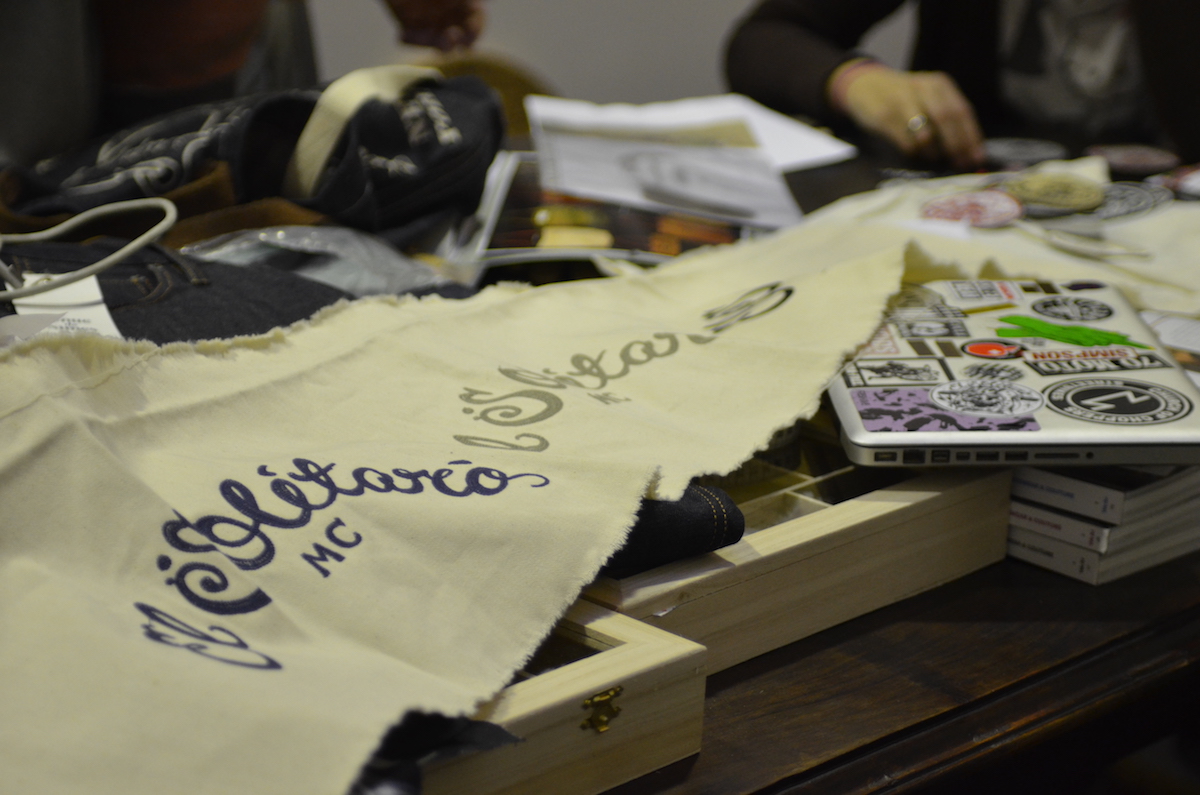 The first prototype was handmade by Val and one of our closest friends, called Jaime (E.S. Baula's owner!), who has been working with denim for more than 15 years. Then once we had a final sample, we selected the best Japanese selvedge denims from Kurabo and Kuroki and had them sewn in Portugal.
They were crazy expensive and we knew they would be really difficult to sell, but money wasn't the reason why we had started this shit so there we went. The world's most expensive coveralls! We laughed.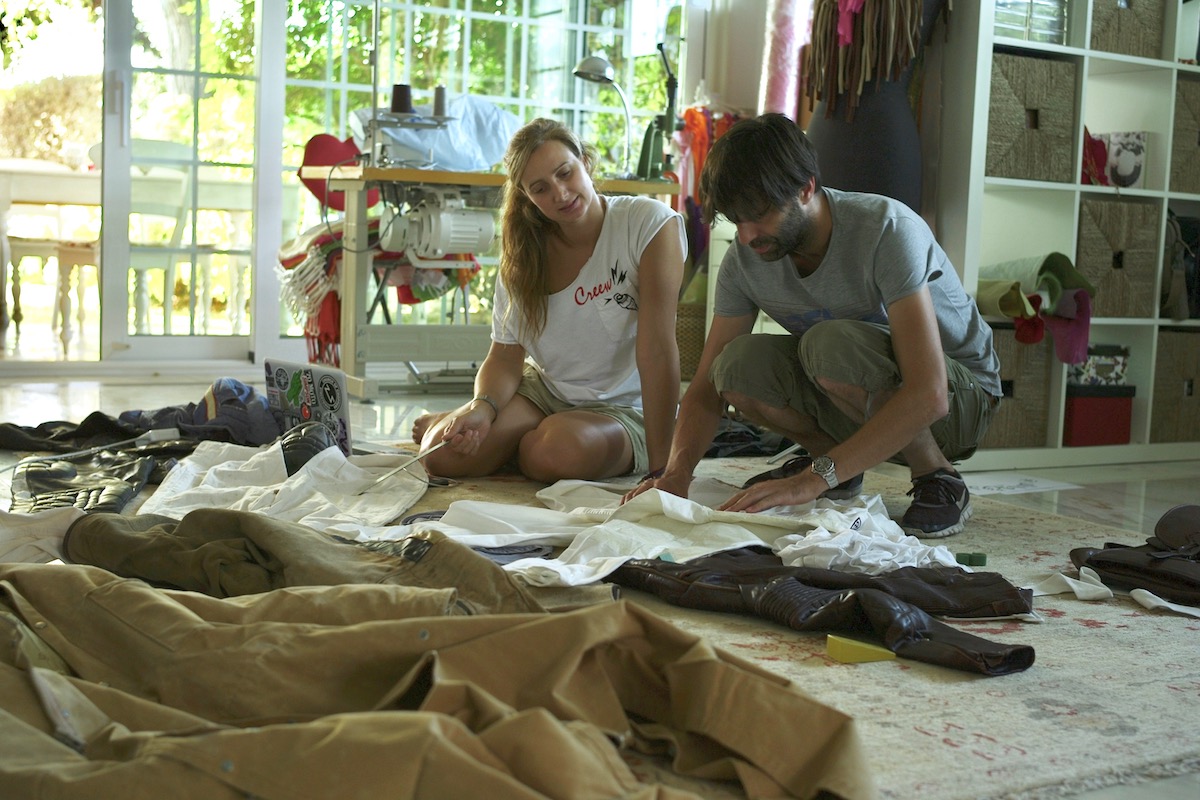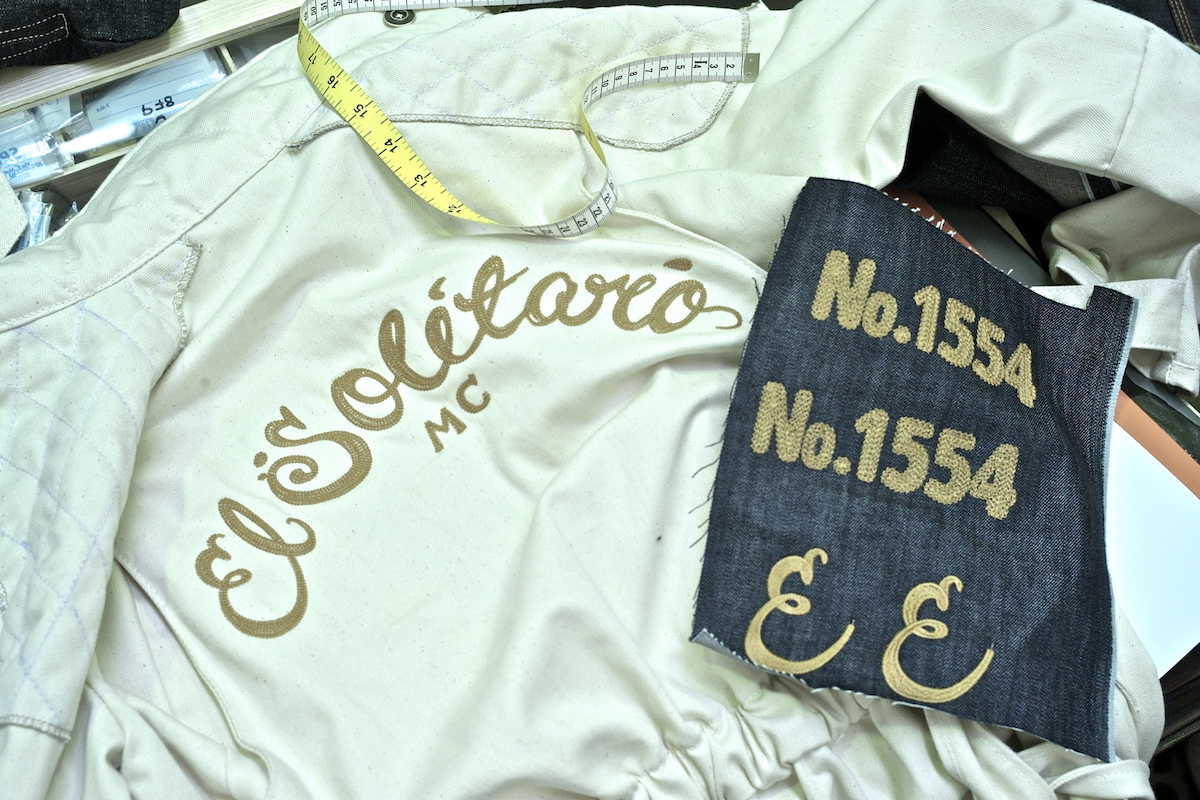 Which motorsport era are you currently fixated on, and how do you translate that to El Solitario?
In the future, and I'm very pessimistic. I see no hope for motorcycles and see them as an anachronistic glitch of the establishment. We live in the era of control and motorcycles don't abide. They want us gone, but they're slow and although they're constantly legislating against us they still haven't figured out how to make it final. At El Solitario we are stretching our outlaw conditions as much as we can while it lasts. Only outlaws will be free!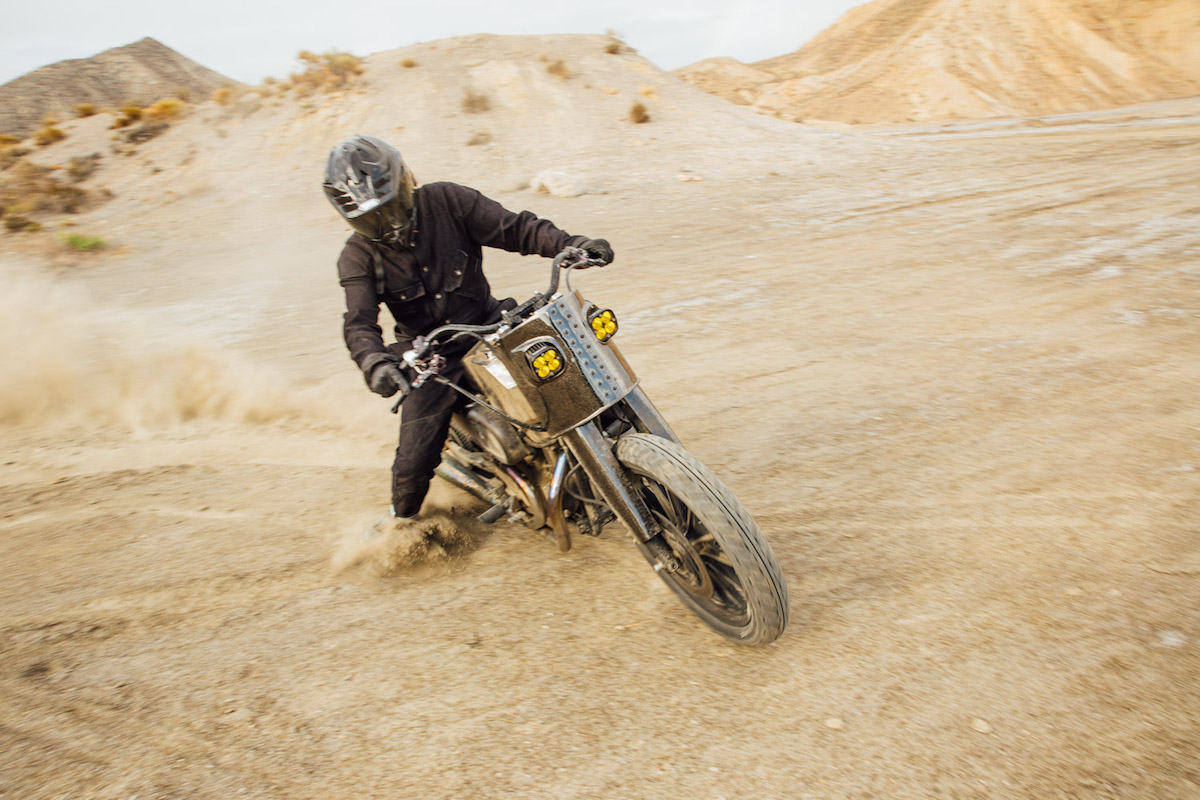 You told me at the Custom Revolution after-party that you're focusing less on bike builds and more on creating adventures and experiences. Tell me more about your plans.
La raison d'être of El Solitario is the strive of its founders to live a meaningful life, not to build bikes. As soon as the bike building became sort of a formula we lost interest. Then we decided to focus on what was really capturing our energy. Dealing with this aspiration, one hot October night, last year, we witnessed the planned devastation of our ecosystem. While the intentional flames destroyed our forests, and put our lives at risk, we realized how flawed human interaction with life is.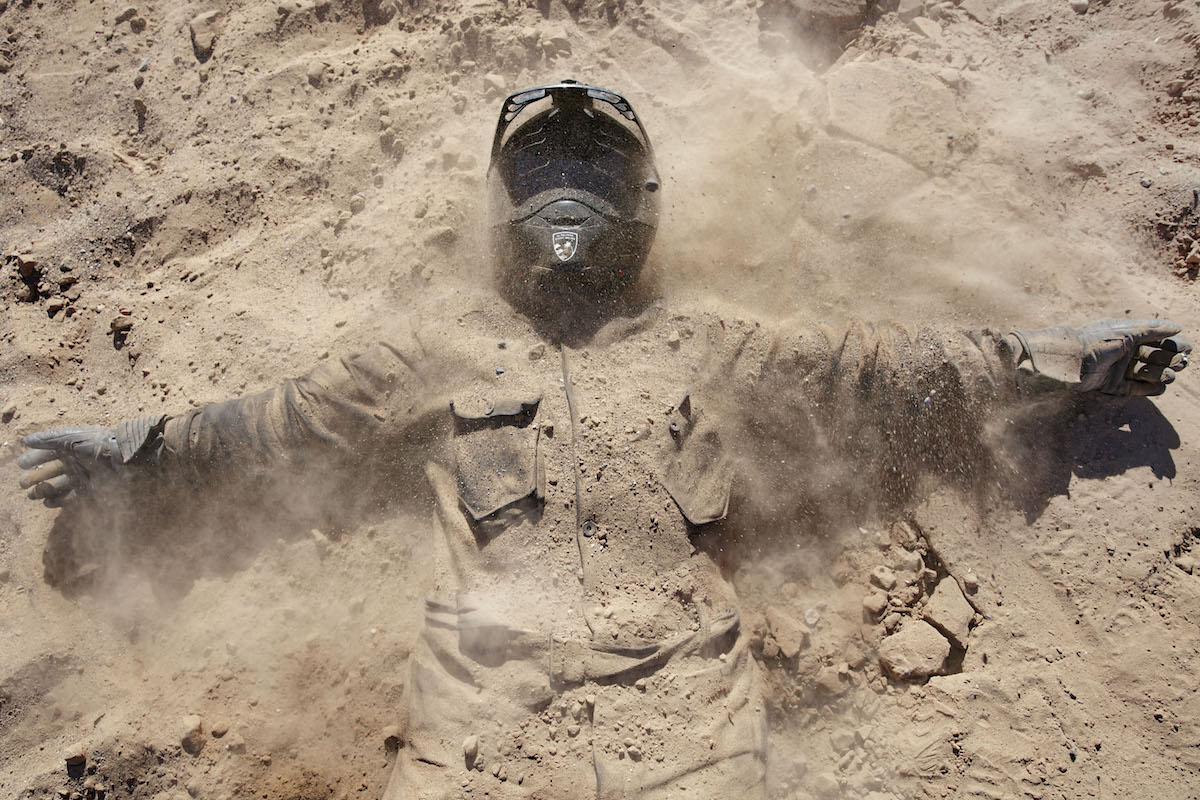 That was our awakening, and the birth of this project. We envisioned the intimate connection between nature and happiness. Understood how the pursuit of a wrong concept of happiness generates a spiral of destruction. We decided to deploy our efforts to steer mankind toward a true meaningful existence, this one sustainable, as the only way to avoid annihilation.
Being part of the motor industry, we knew we were at the epicenter of the discussion so we opted to explore the boundaries of this planet and our life on two wheels. Africa was just a first test, for the next you will have to wait.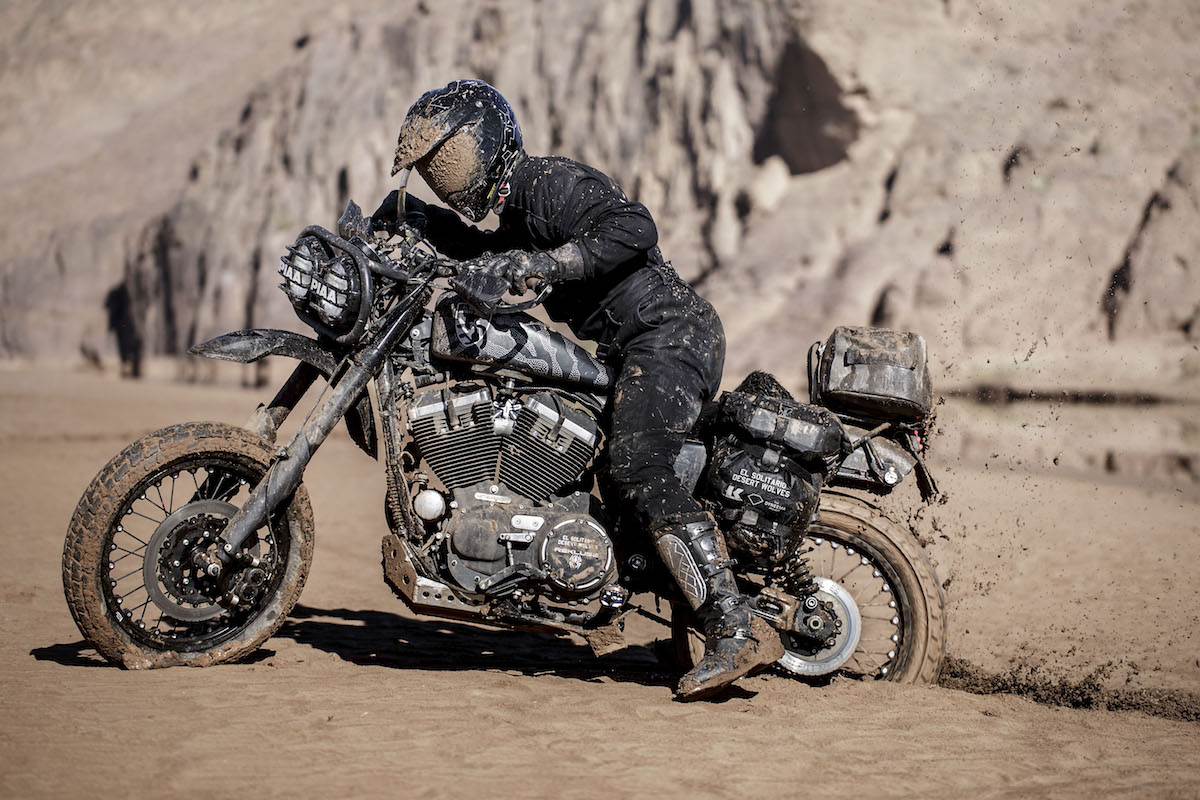 As you get older and wiser, are you becoming more daring in your riding and life choices? I've noticed an uptick in off-road exploits lately.
I'm too old for silly laws, traffic lights, and authority-seeking cops. Off-road I found the roots and my own salvation.
Who do you admire in the motorcycle scene and why?
The list would be so long it's not worth starting. I admire all my friends, and even those I don't know personally but can acknowledge that one day they listened to their heart, daring to step out of their comfort zone to pursue their fulfillment. There is nothing else!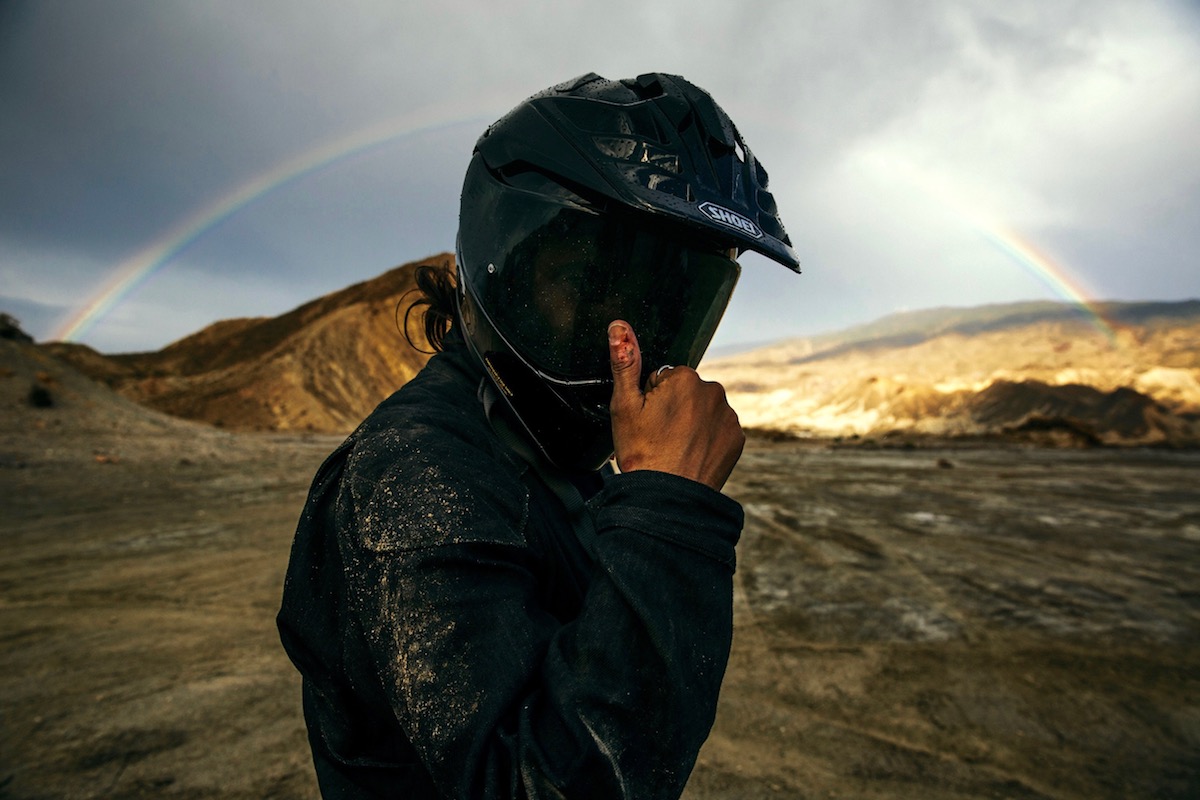 Interview by Gary Boulanger for Cycle World©