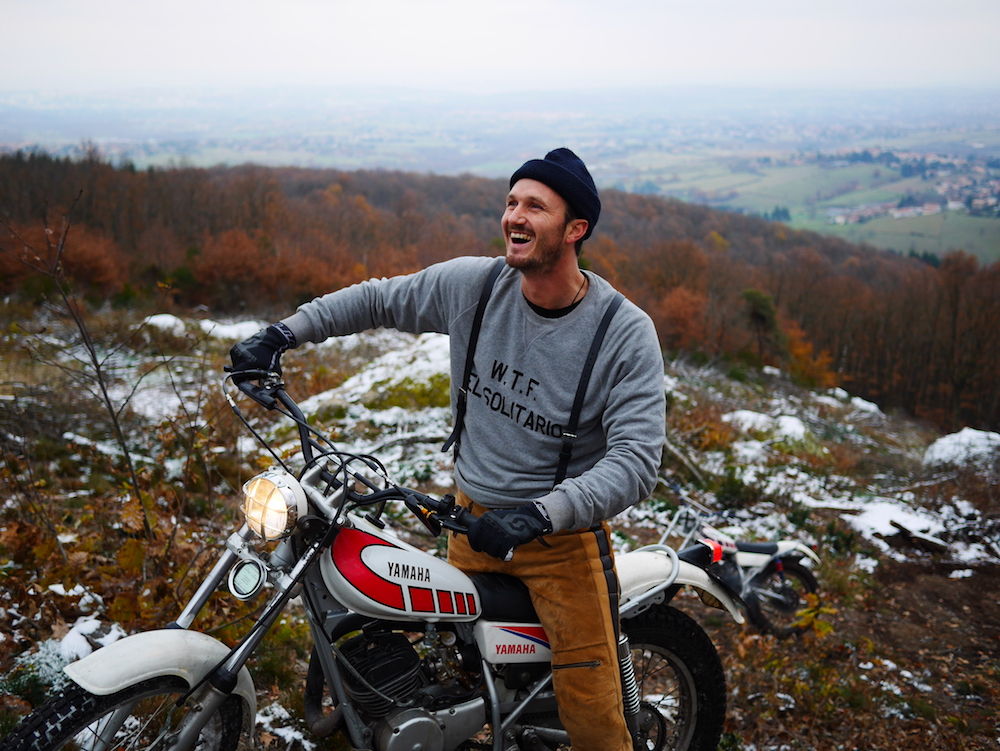 One of the best things of running El Solitario is the opportunity to be surrounded by the most amazing people wherever we go. Maverick, genius or complete lunatic, our dear Wolf Julien, "Julz", Dupont is a true one-off. Obsessed by applying the parkour philosophy to his motorbike riding, took this fine gentleman to become the first ever man in the world to backflip a motorbike! A pro rider for Ktm he is also known for enjoying the pleasure of vintage bikes, on the mountains of Lyon, making our gear look fucking rad.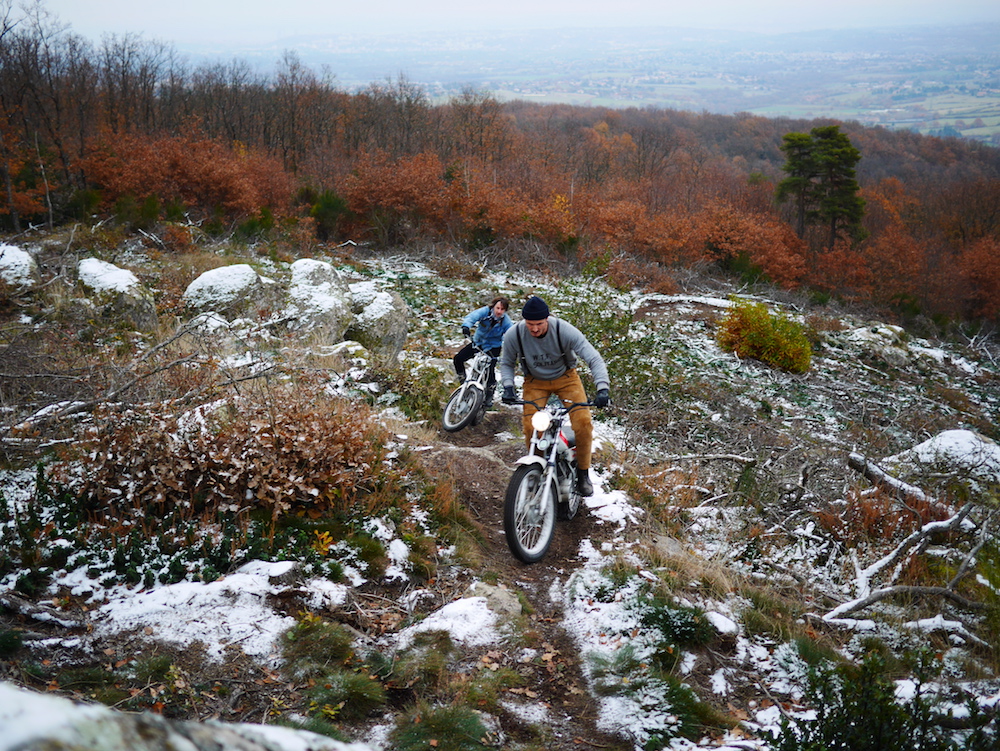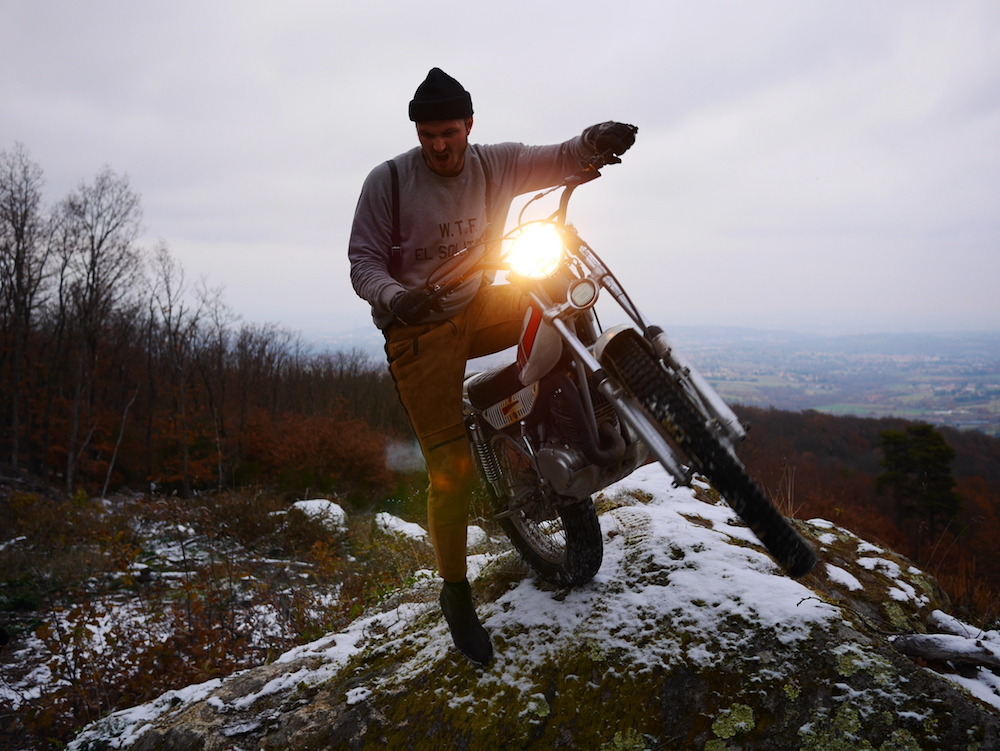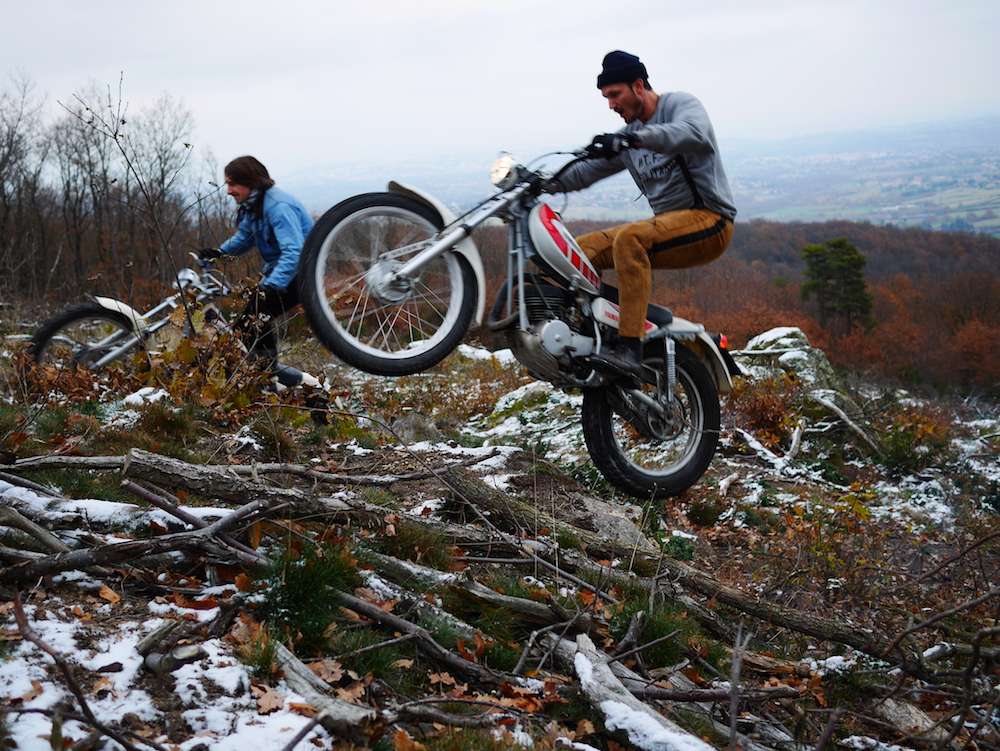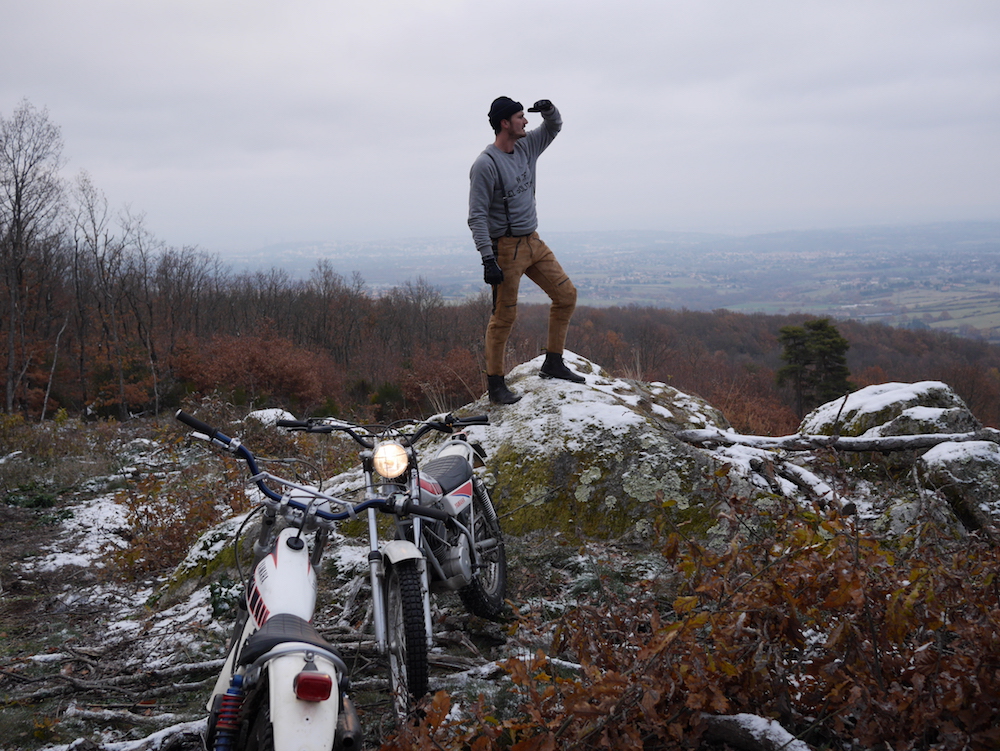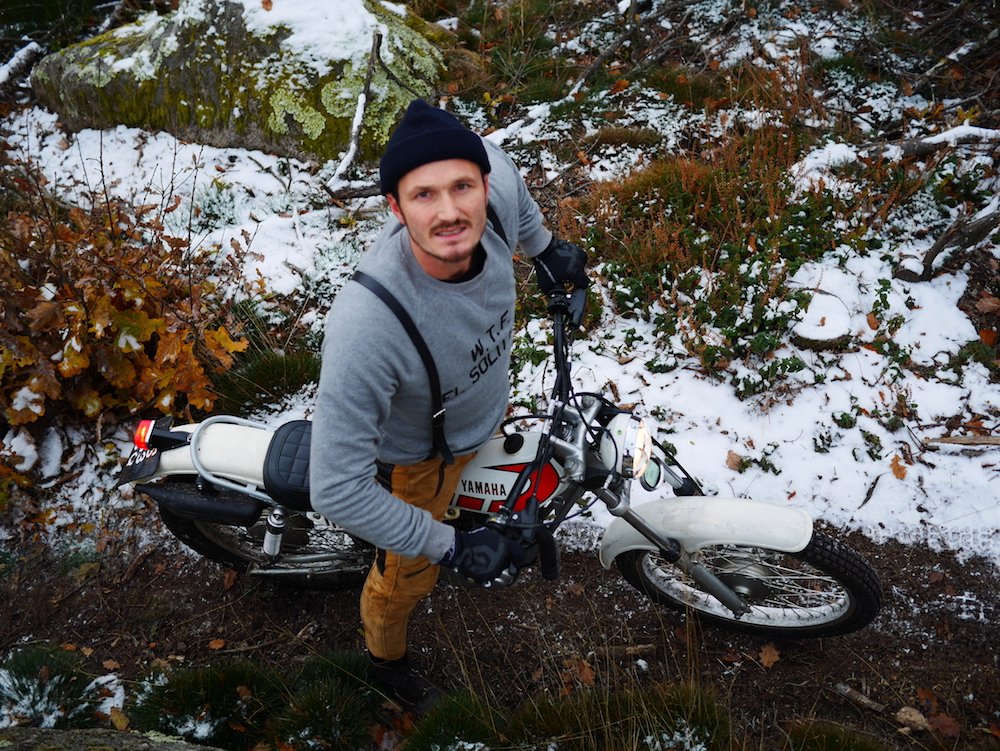 Really proud to see you running with the pack Julz!@#
Follow his adventures here:
Instagram: https://www.instagram.com/julzworld/
Youtube: https://www.youtube.com/user/priscadupontandco/videos
Also digging Julz's 1977 Yamaha TY 175 as vintage trial is gaining a momentum among us. The letters TY stand for Trial Yamaha and it was the first Japanese trials bike to appear. The initial concept was first developed by Christian RAYER in 1970, then champion of France with Montesa trial, who suggested to the japanese the idea of developing a Yamaha trials bike on the basis of the DT 250 engine.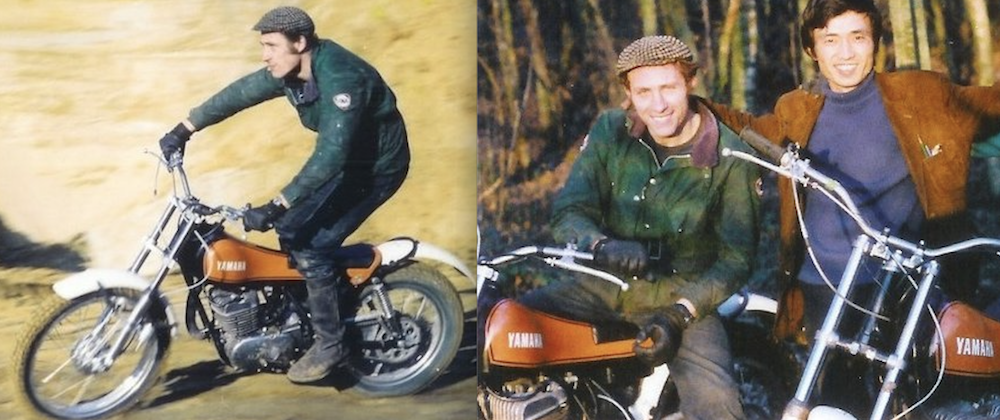 Later Yamaha recruited the great Mick Andrews to finish the bike and win races. The bike hit the showrooms in Summer 1973 after winning the Europan Championship  revolutionizing the trial world and also earning a market share reserved quasi exclusively for the invictus spanish brands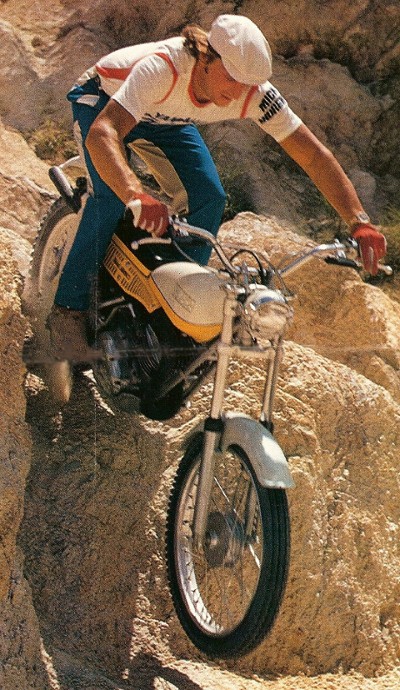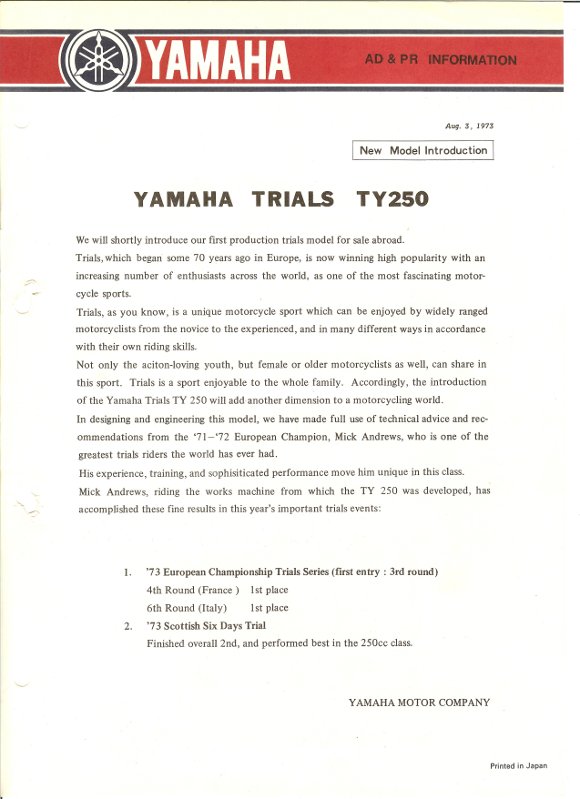 Read all about the YAMAHA TY here: http://www.yamahaty.com/english/internat.html