"I always thought the attraction of riding a motorcycle is actually the attraction of nature" Shinji Kazama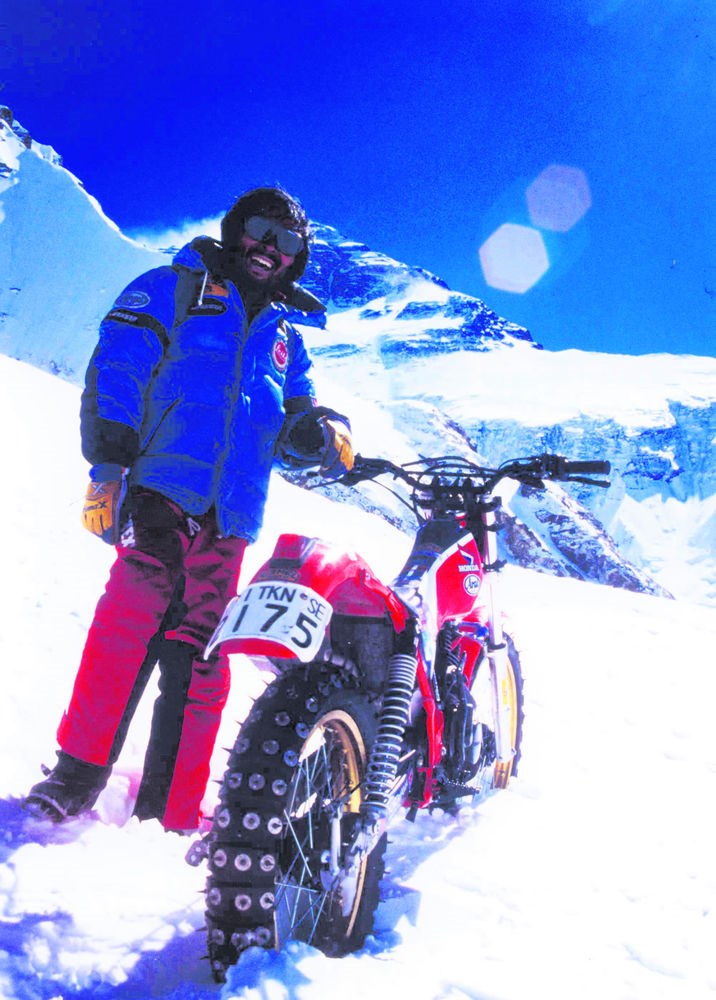 In our global world, extraordinary does not always ensure international fame. Celebrated in Japan, Shinji Kazama remains virtually unknown in Europe and North America. Born in 1950, he went all around the world, achieving remarkable things: it all started in 1980, with the ascent of Mount Kilimanjaro, in Tanzania. Experienced climber, it's on a motorcycle he decided to reach the eternal snow limit, bold project that marked the beginning of a long series of records on two wheels.
In 1982, he entered the fourth Paris-Dakar, and finished the race in 18th position overall, first Japanese motorcyclist to cross the finish line. The following year, he repeated this performance in Mexico, at the Baja 1000, and continued with the 1984 Enduro du Touquet and winning the Dakar in the 500cc class.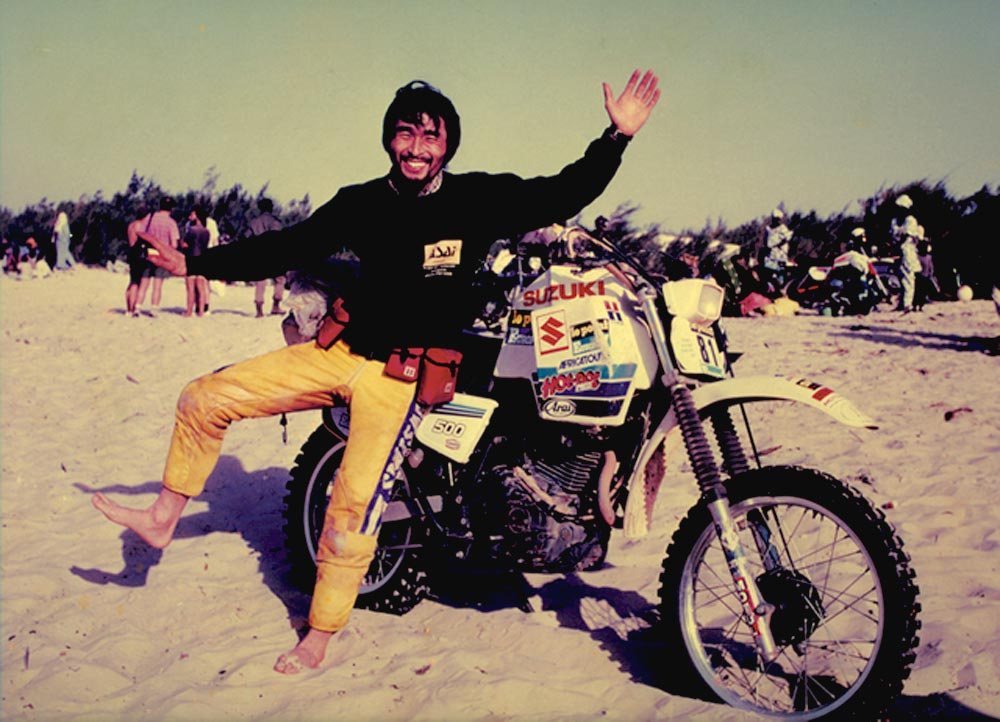 Two extreme projects followed: the ascent of Mount Everest on a motorbike, from the South side (Nepal) in 1984, then from the North side (China) in 1985. Successively recorded at 5880 meters and 6005 meters high.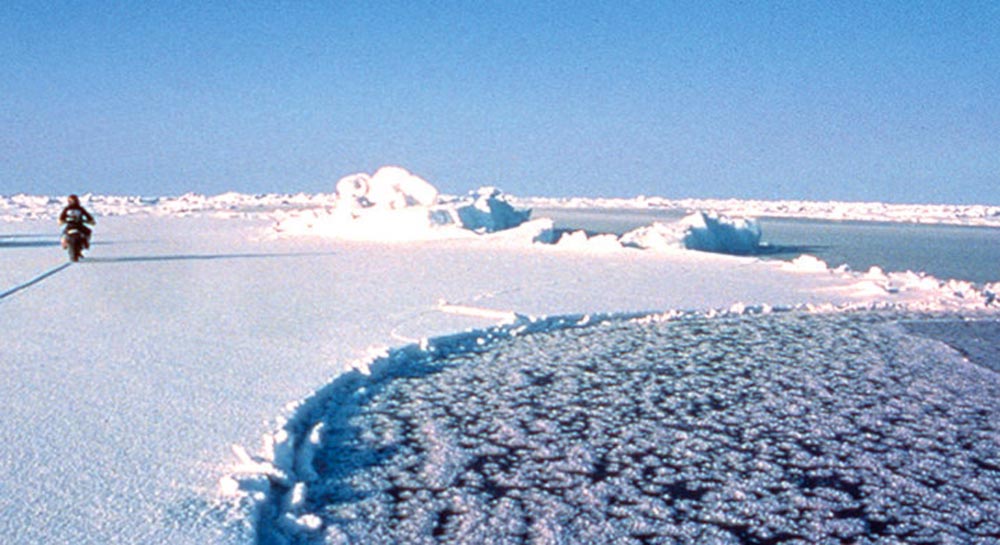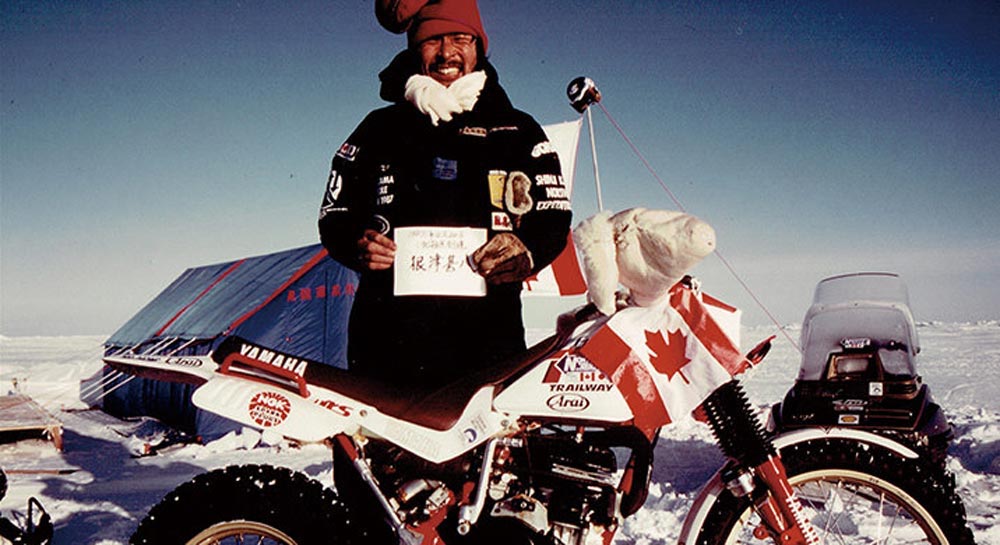 Then, Shinji Kazama pushed the limits of the biker horizon. In 1987, he launched an assault on the North Pole, starting from Resolute (Canada) for a 2000 km trip in 44 days. The very low temperatures tormented the mechanic, distorting the metal, the cylinder, locking the suspensions and breaking the plastic parts, rendered as fragile as sugar sculptures. Shinji victoriously reached the northernmost point of the planet riding a modest Yamaha TW200 powered by a TY250 engine, two-stroke air-cooled motor (extensively-cooled…!@#$)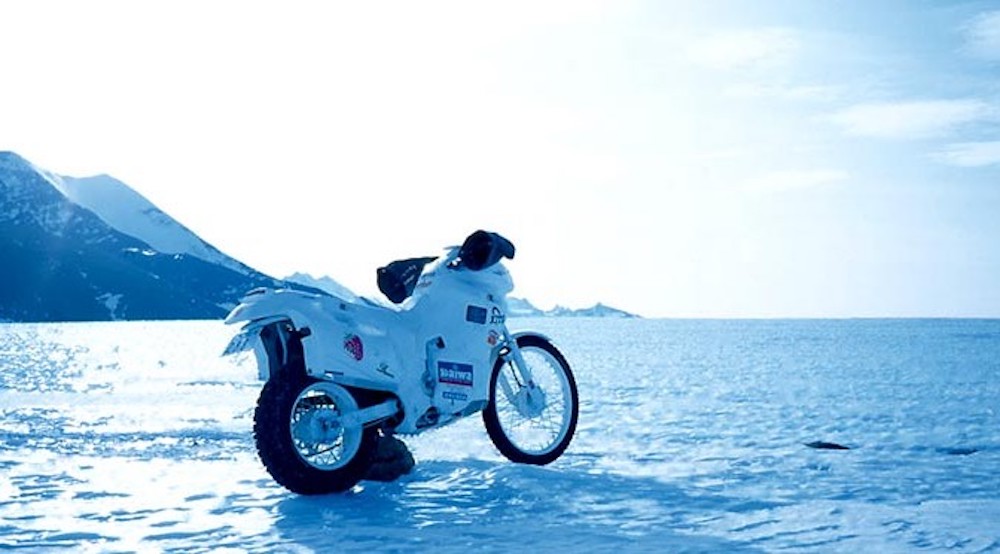 Taking the time to record a new ascent in 1989: the Aconcagua, the American Colossus (Argentina), at the altitude of 5880 meters, and encouraged by the success of his expedition to the North Pole, he set off to conquer the South Pole in 1992.
Accompanied by a team on a snowmobile, and relying on pre-positioned fuel cans along the route, Shinji had a more significant support and adequate preparation. Once again, the bike was a Yamaha TW200 that has undergone some modifications in order to minimize pollution, and a distinctive specific fairing, acting as a thermal insulation for the engine. For softer areas, a steerable ski was fitted on the front wheel. Named 'Whisper-Dancer', the Yamaha triumphed over the hostile terrain, the cold and the high winds, and became the first motorcycle to rally the South Pole.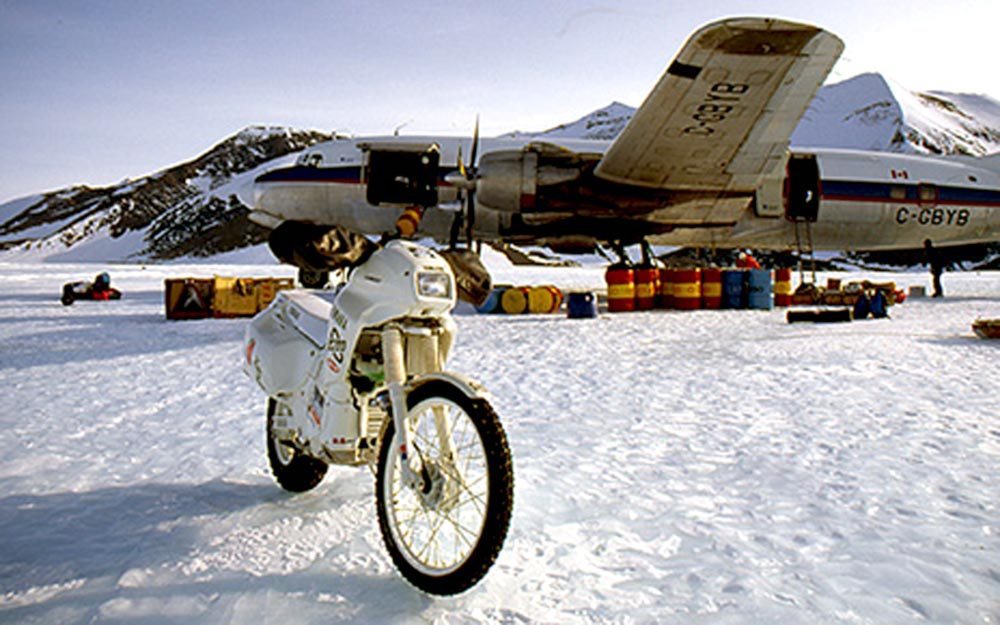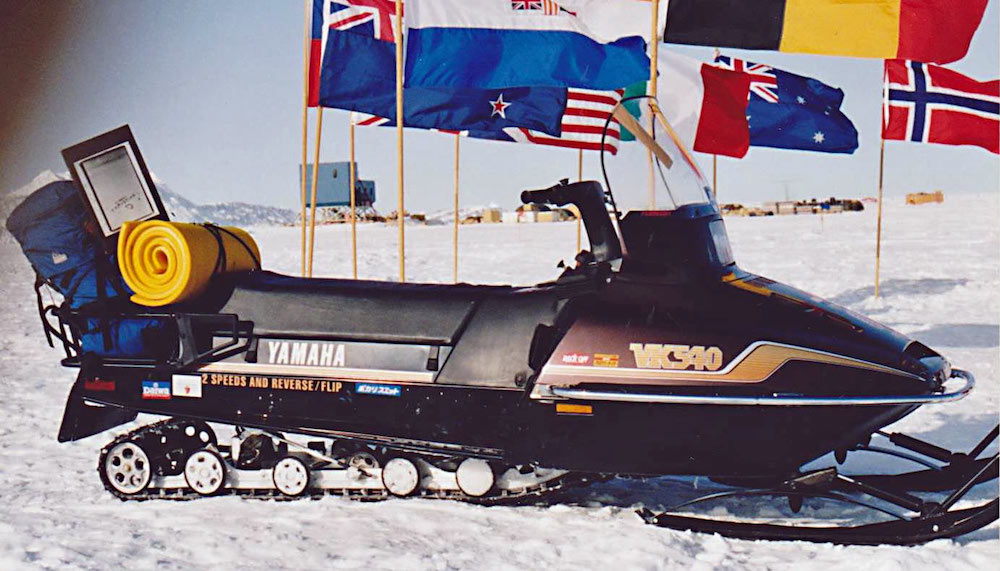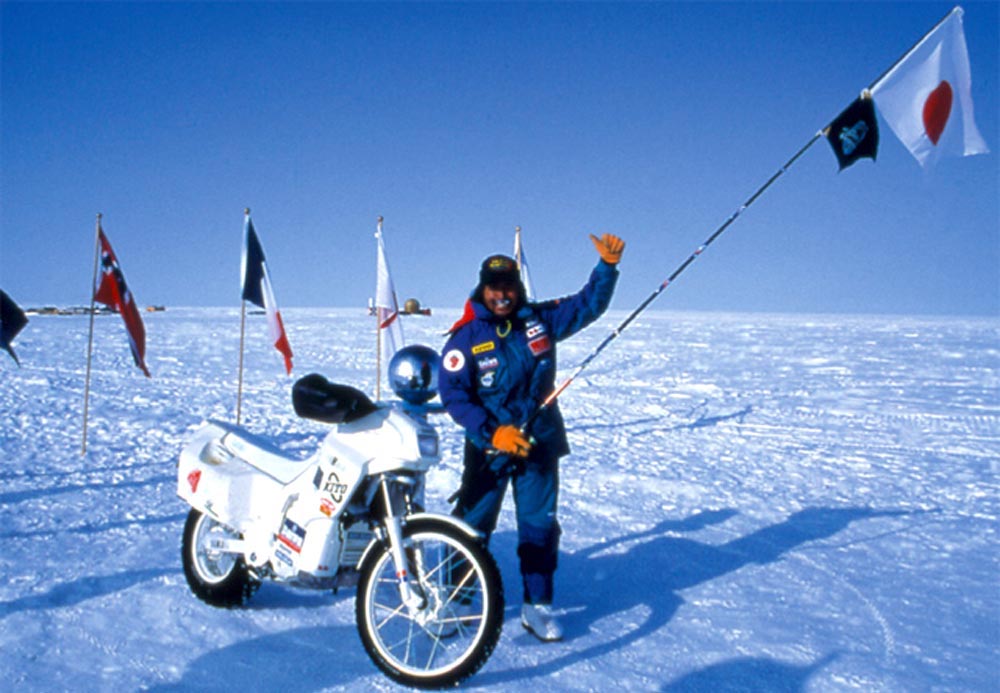 Seriously injured in the 26th edition of the Paris-Dakar, in 2004, Kazama-San did not give up his passion for the bike, and kept on riding the roads of the planet as an ambassador for the Bone And Joint Decade: 18000km across Asia in 2007, 21000km across Africa in 2008.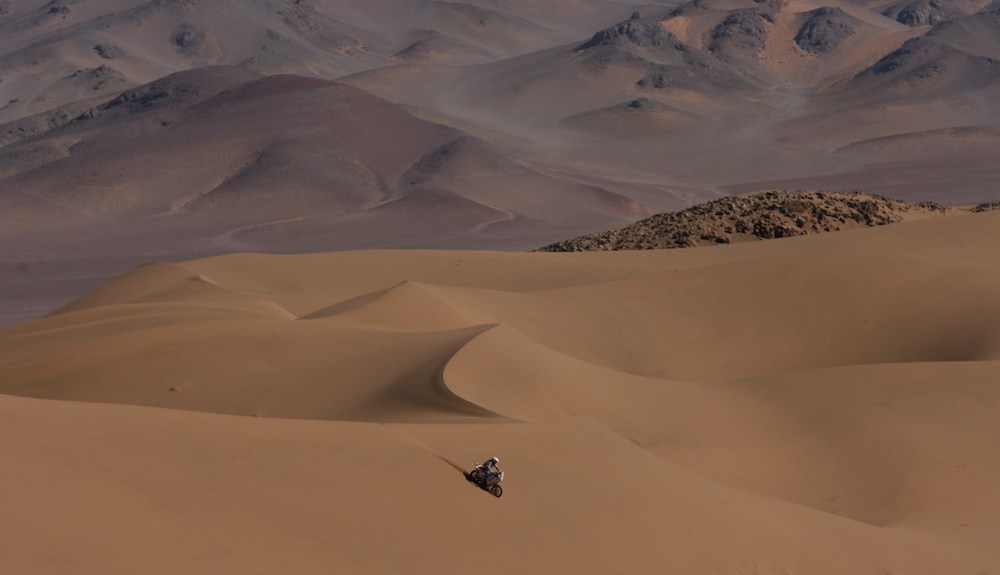 "I'm just not wired to sit around the house. I need to be outdoors, trying to do things that other people wouldn't do". Shinji Kazama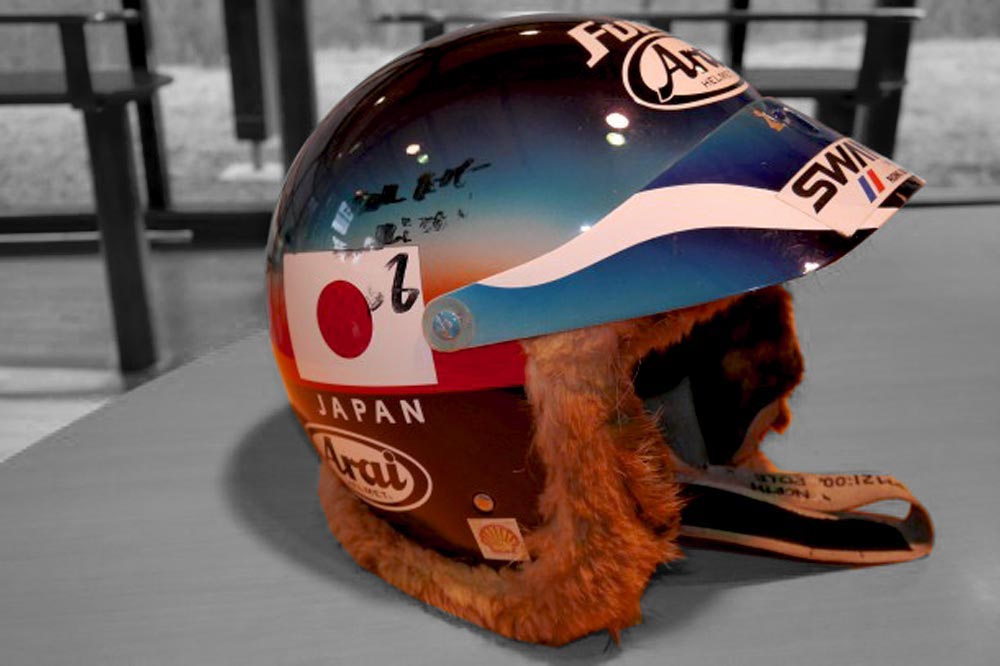 Thanks to South Pole Station, The Motorcycle Boy, Motorcycle News & Wikipedia for this story