"As brother Alberto Garcia-Alix told me once, when you achieve something unforgettable – you better be fast, grab it, fuck it & devour it, or you'll be a fool – Contemplating all of "Las Copitas" together, secured me a seat in motorcycle nirvana. I couldn't fight against my sensory overload, the crowds or the fucking skies but knew I was in front of the raddest, most disruptive, punk motorcycle gang of all times. This June at Wheels & Waves, we will return and fight at the Punk's Peak.
Pinky swear."
David Borras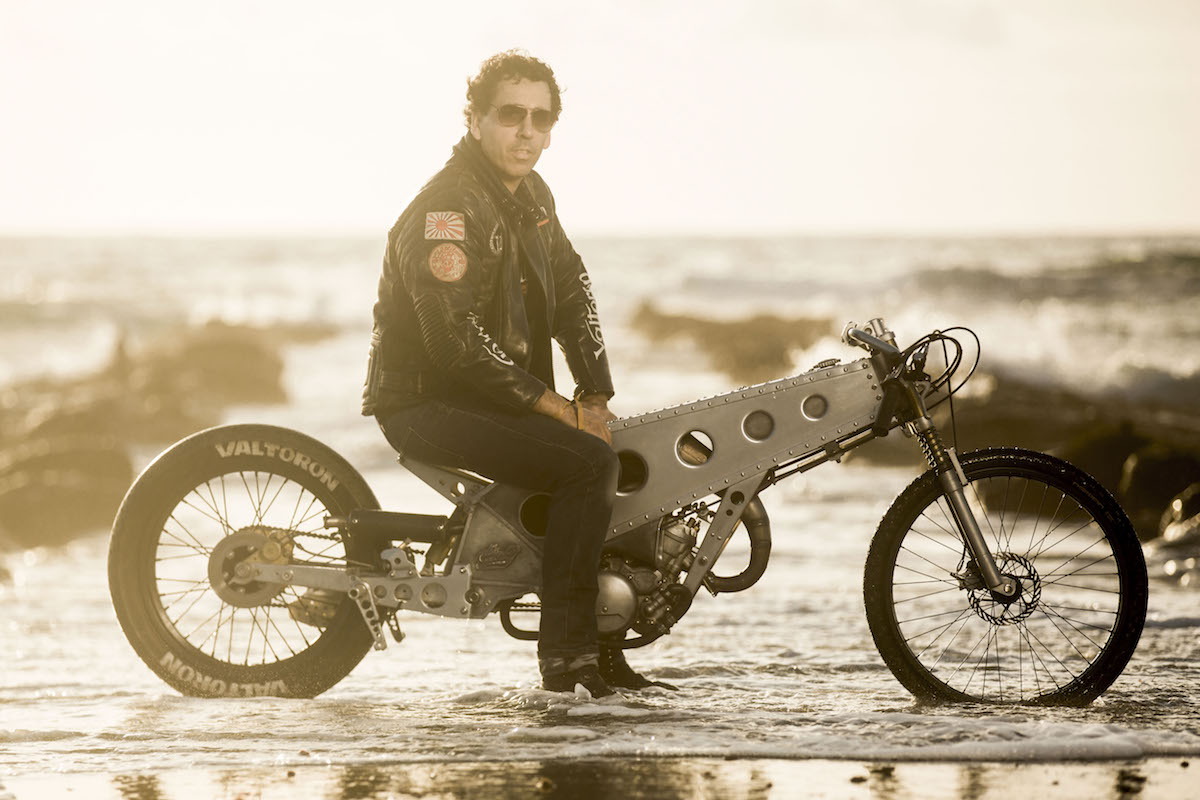 Valtoron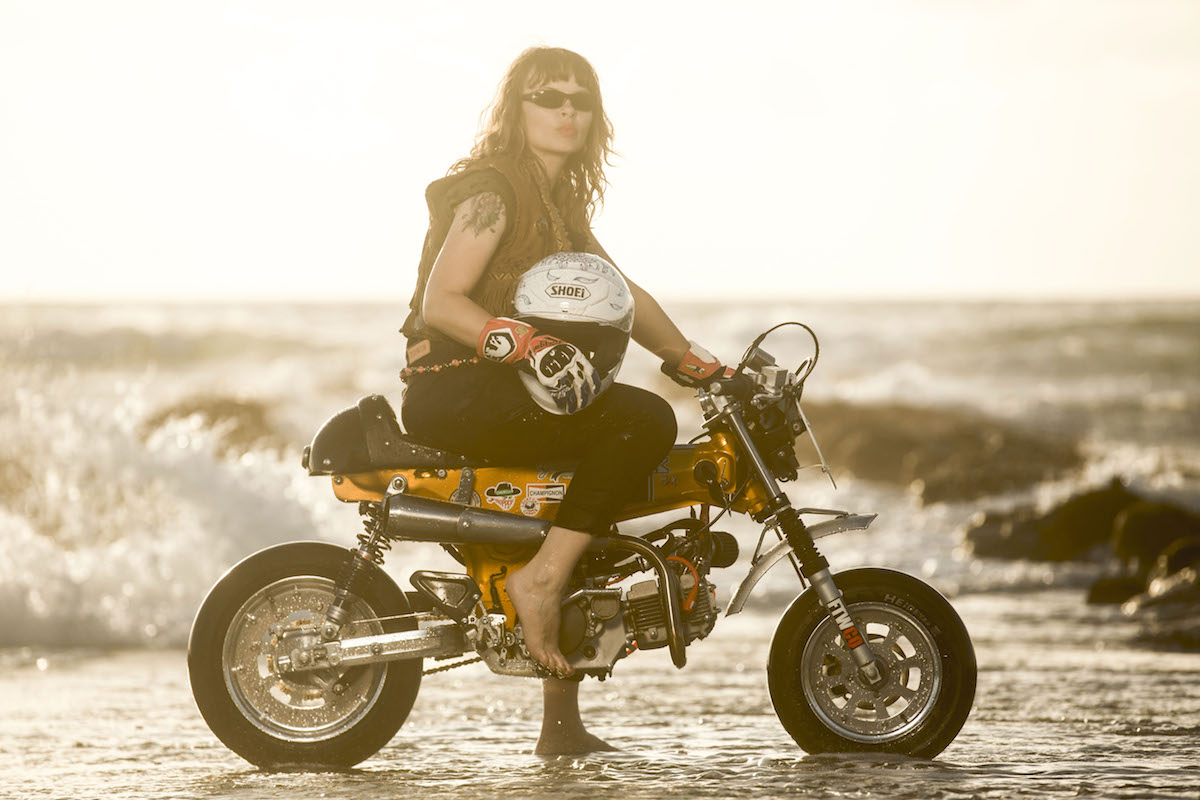 The Lucky Cat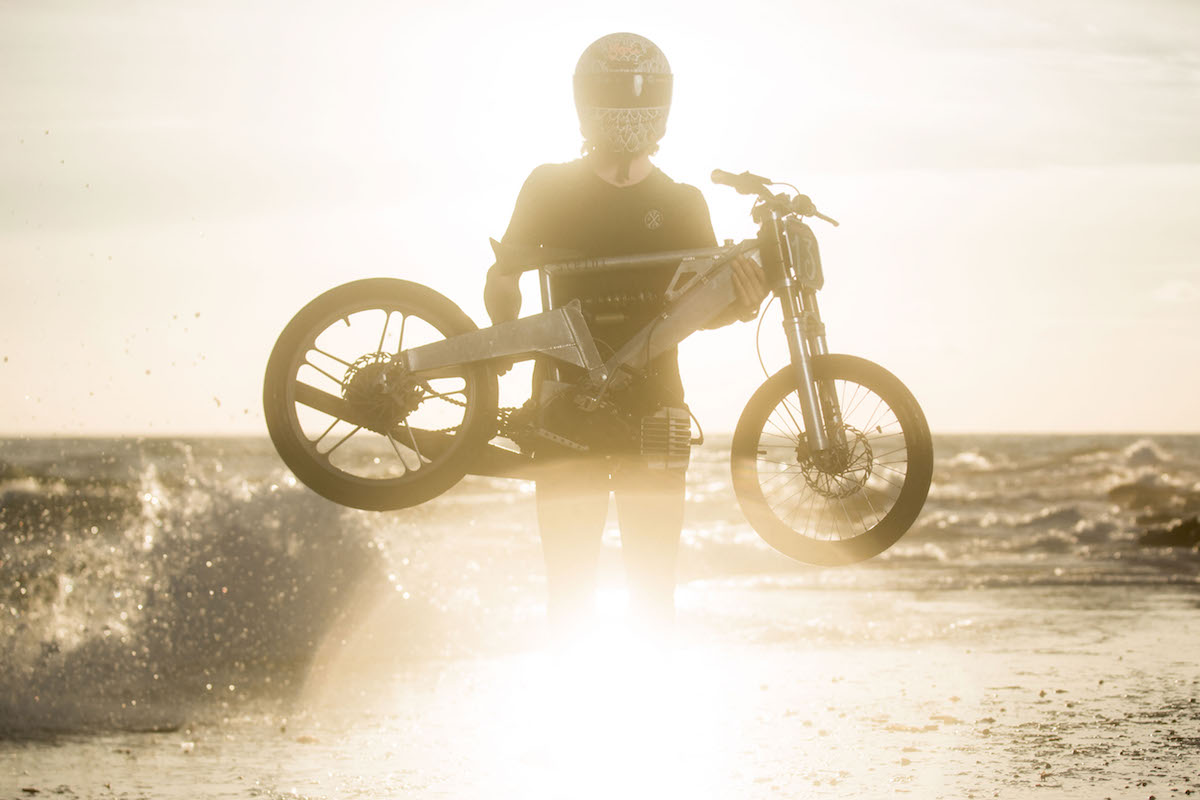 Young Guns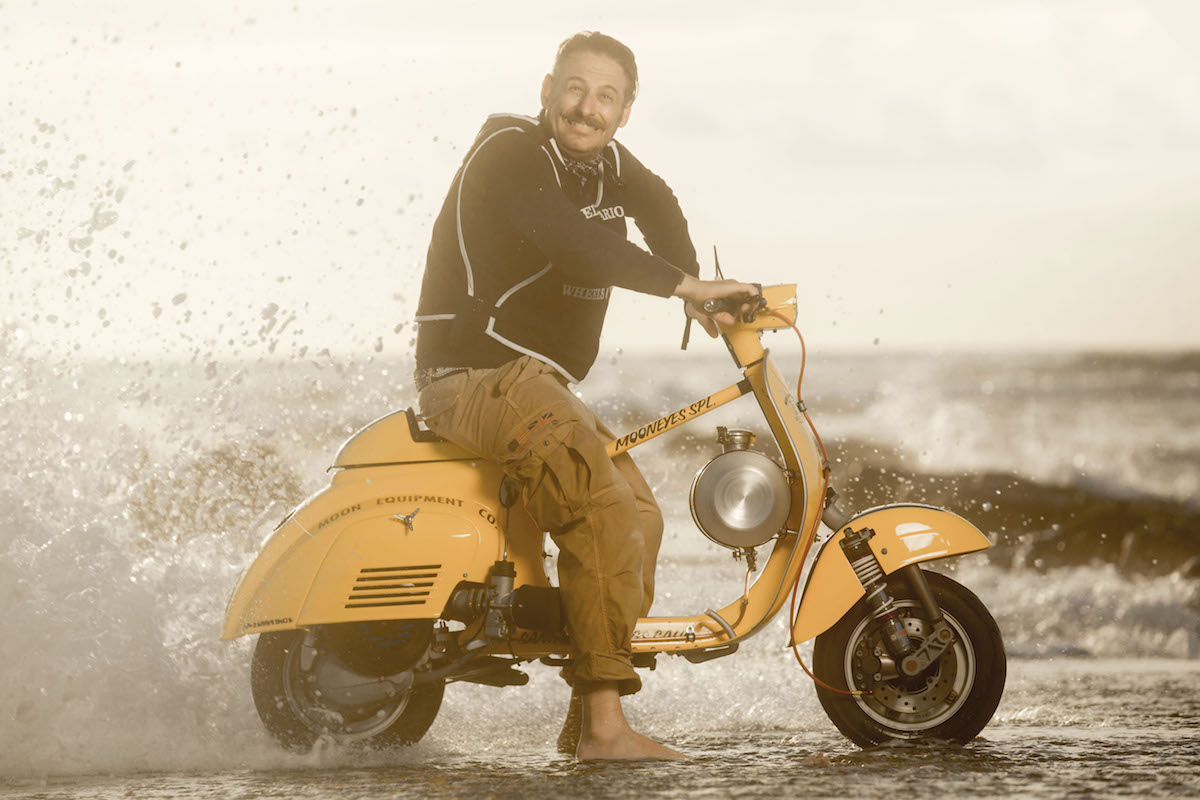 Pau Speed Shop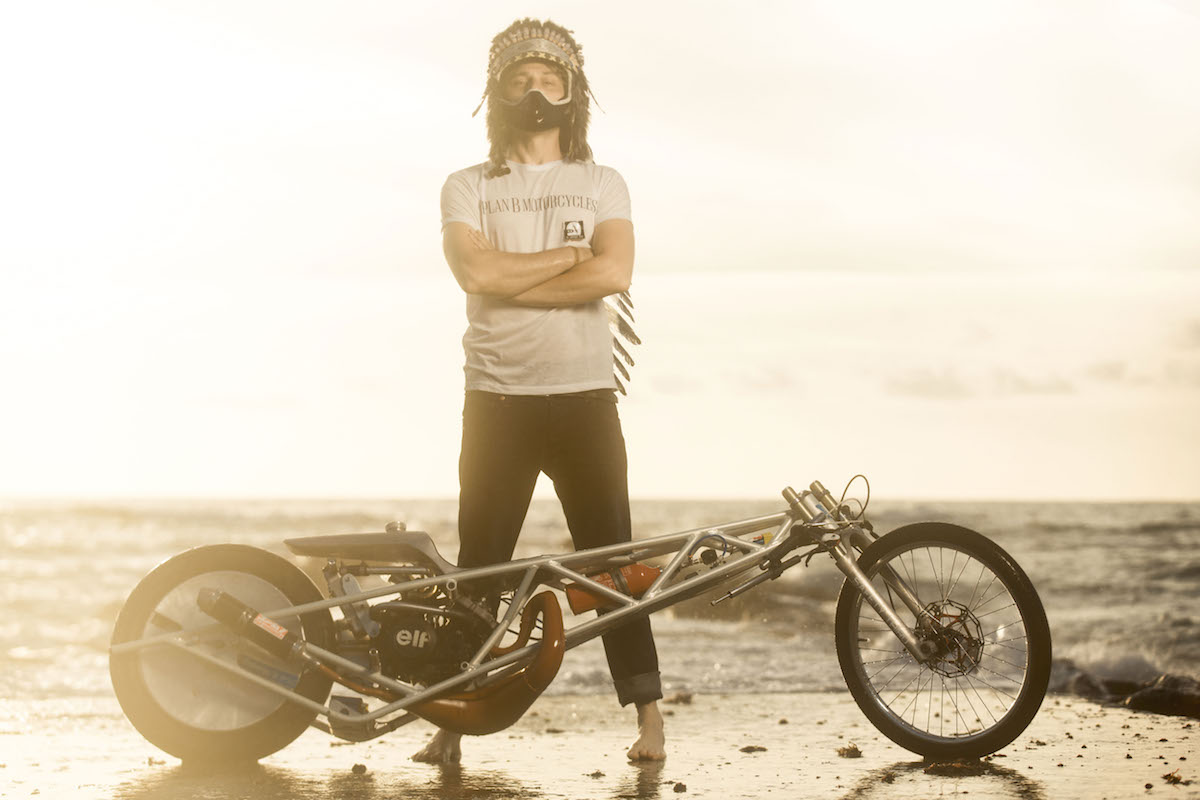 Plan B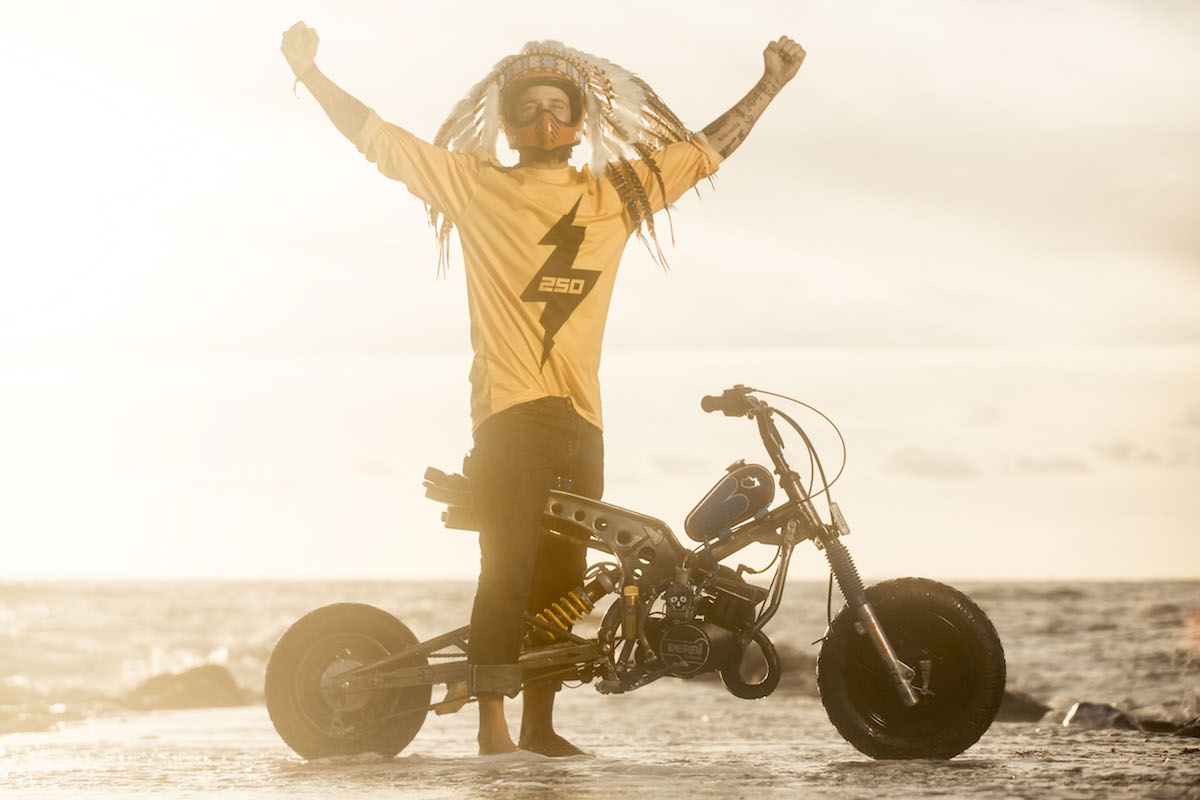 La Corona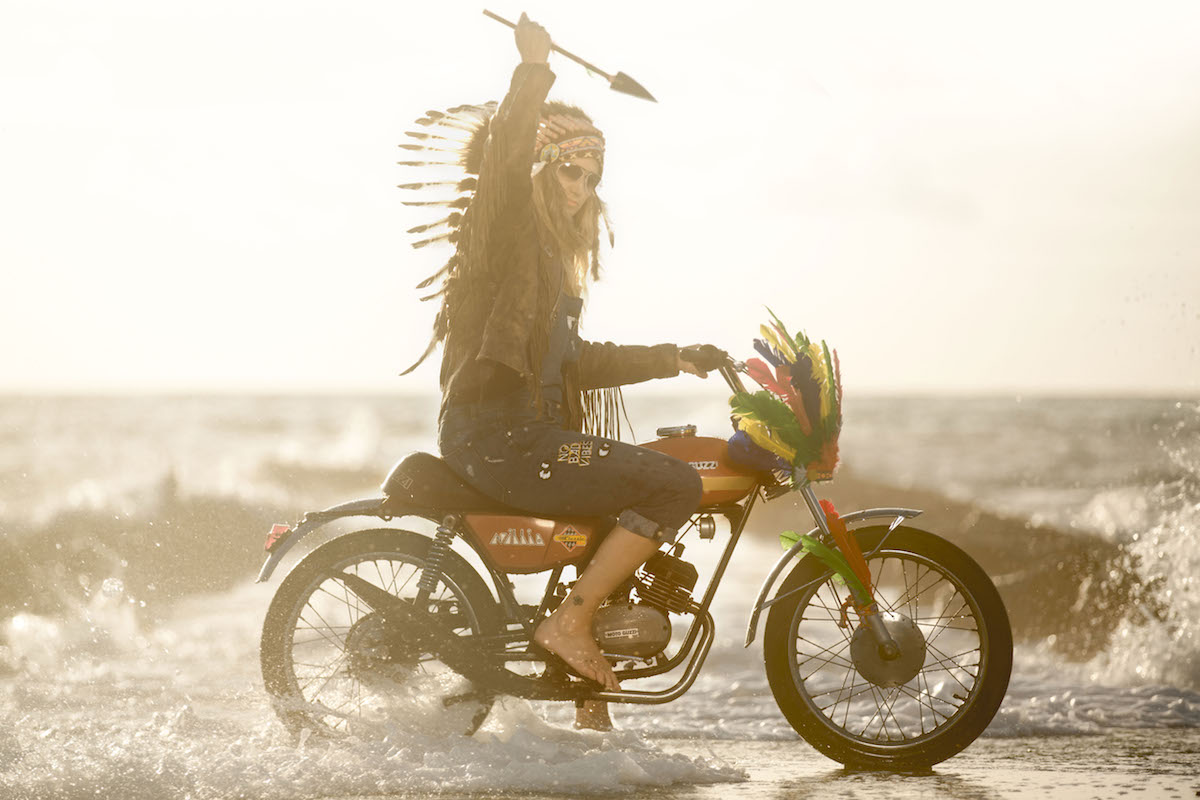 Mrs. El Solitario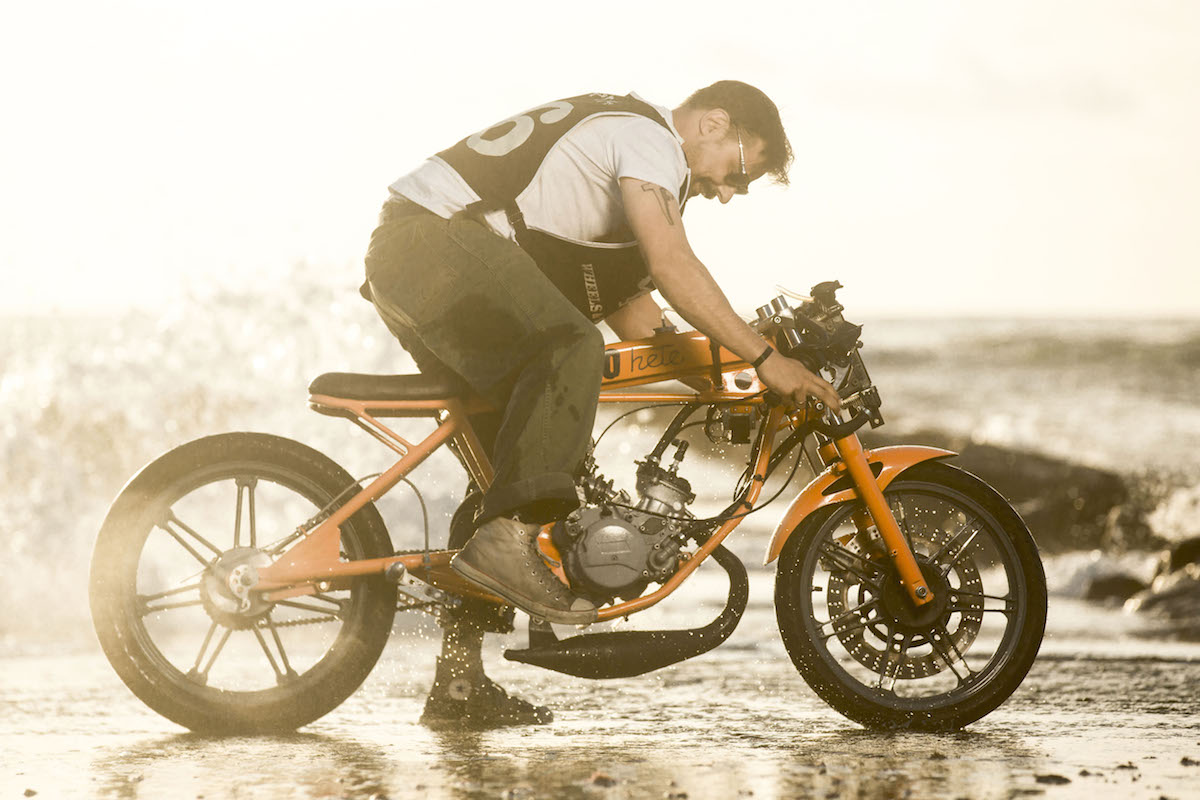 CRO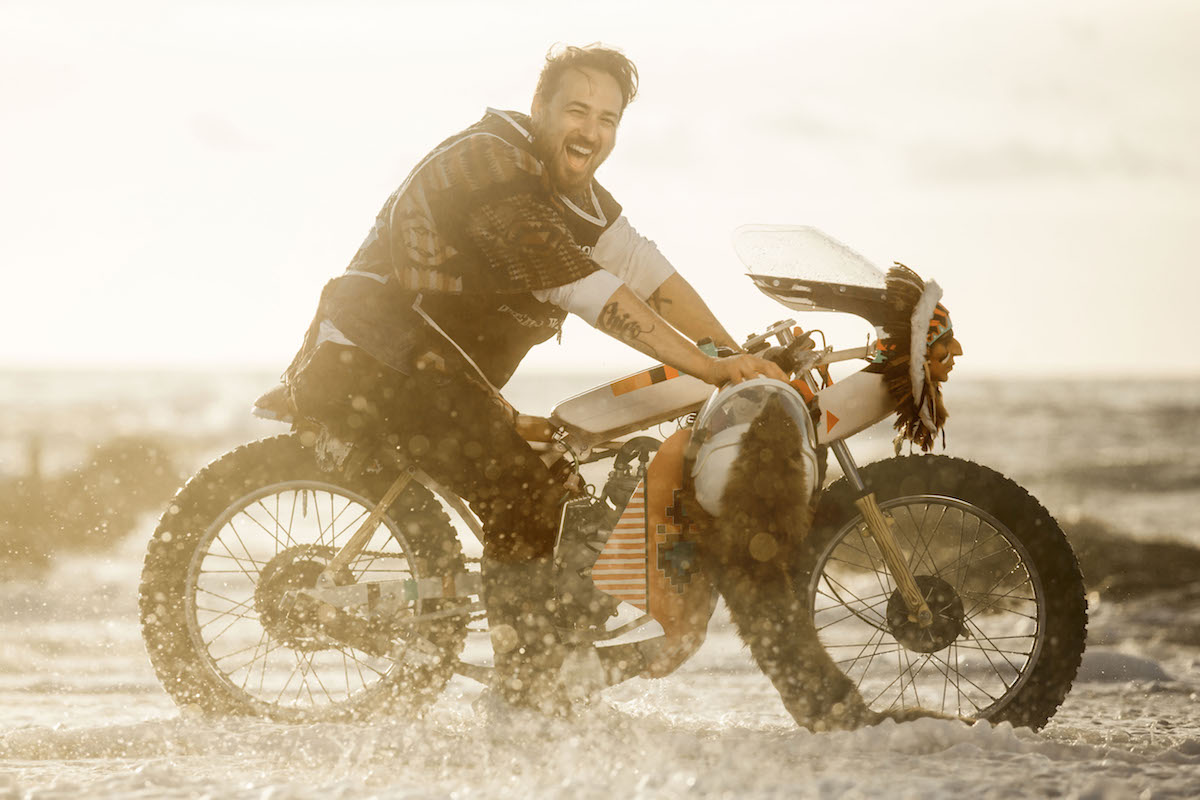 Arne Toonen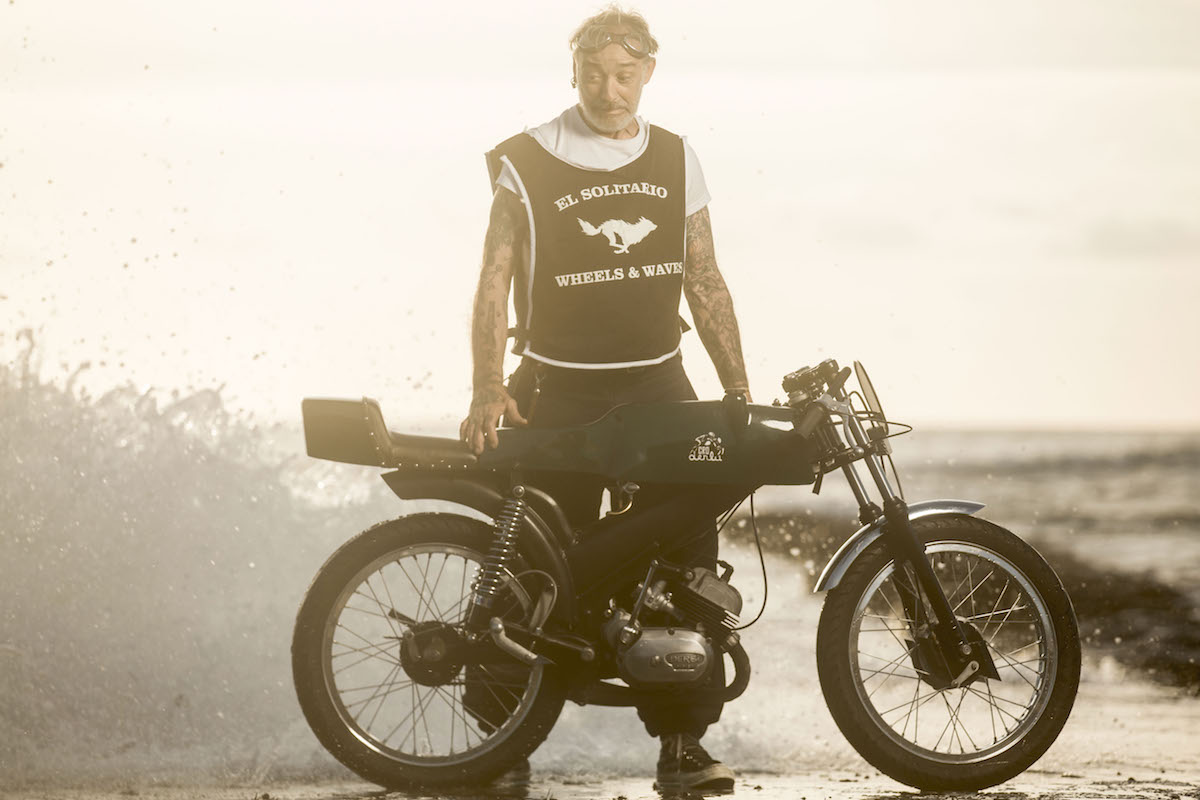 Alberto Garcia-Alix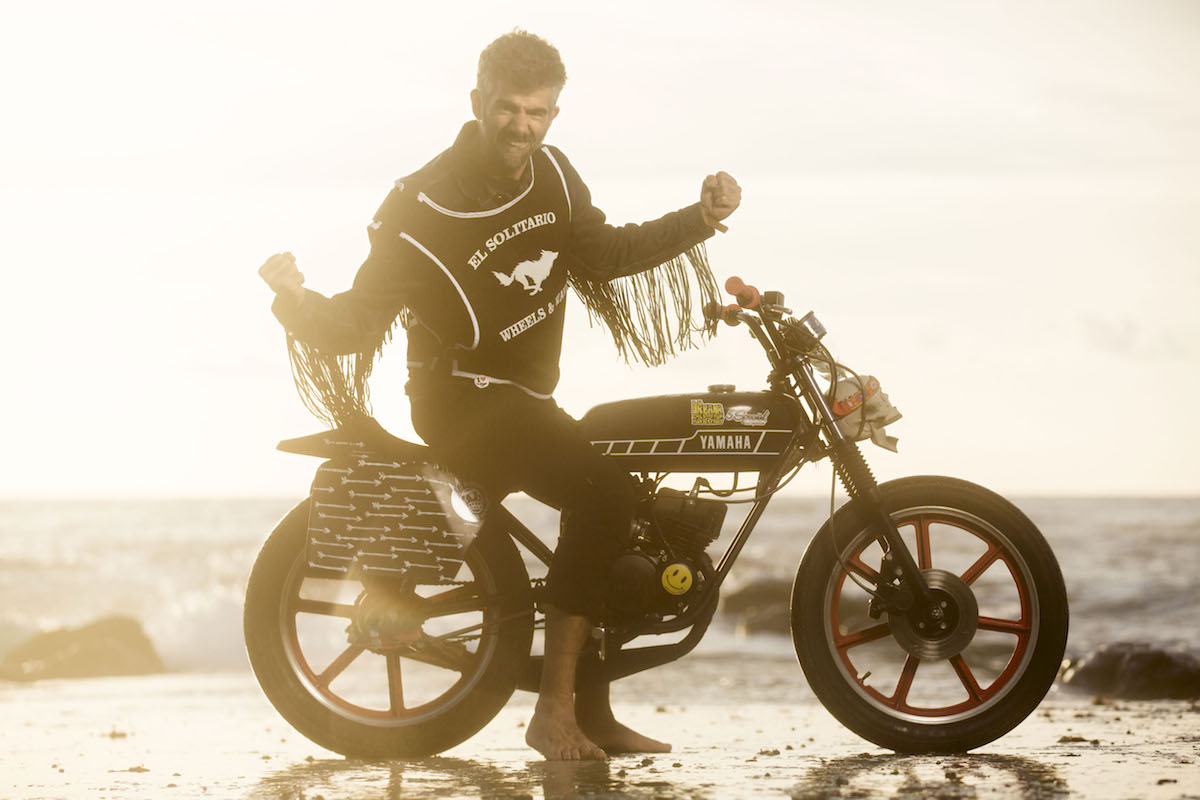 La Urbana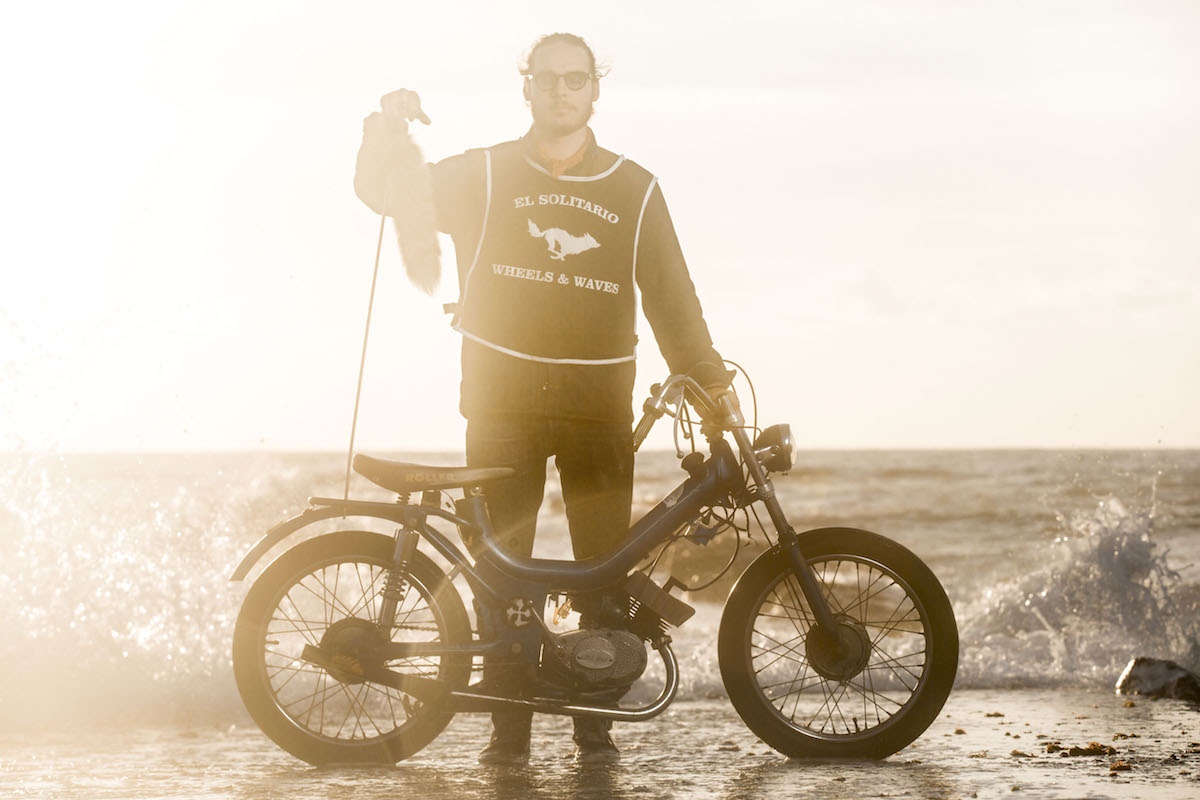 ELL Silver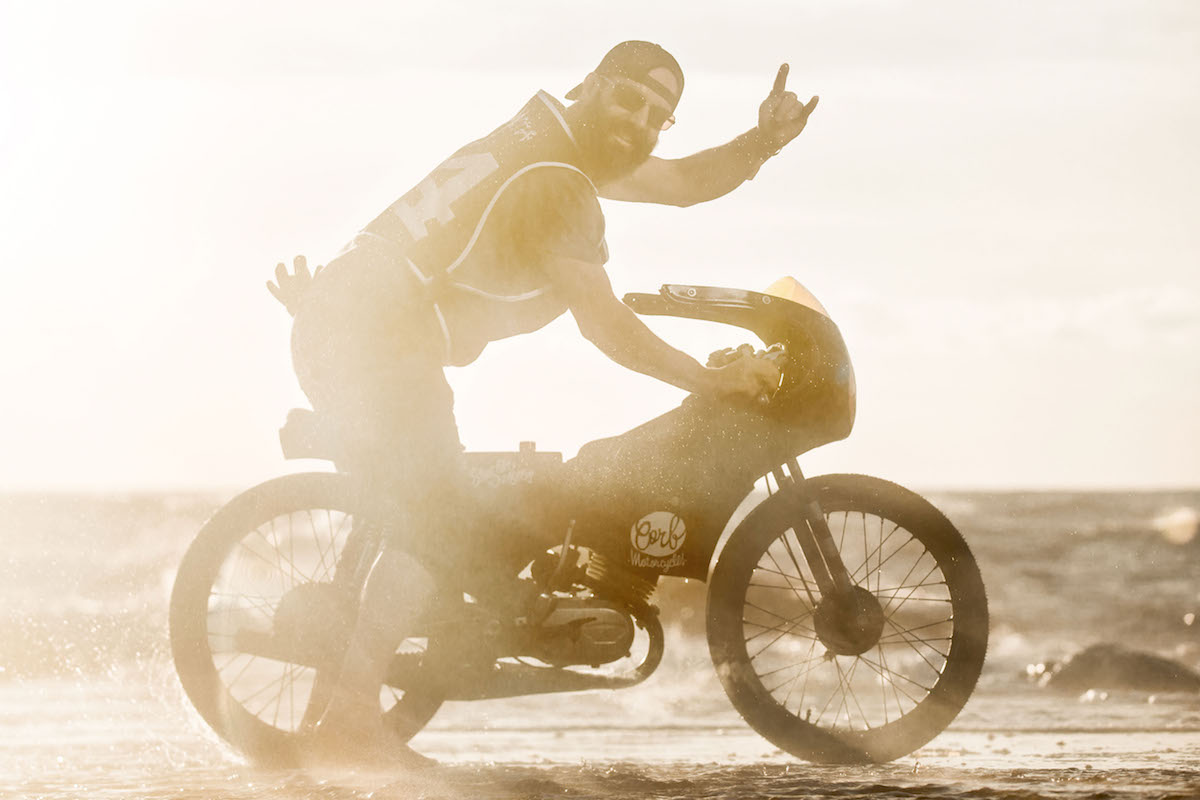 Corb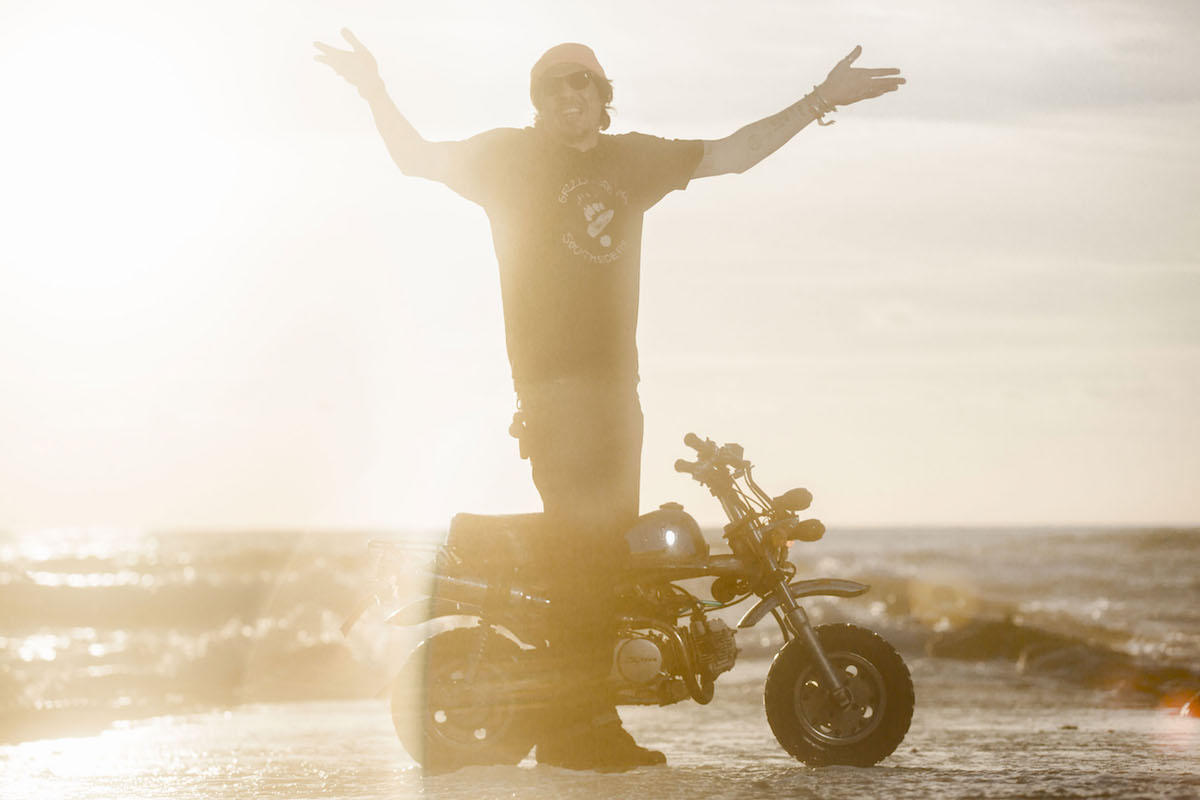 Filo Leucci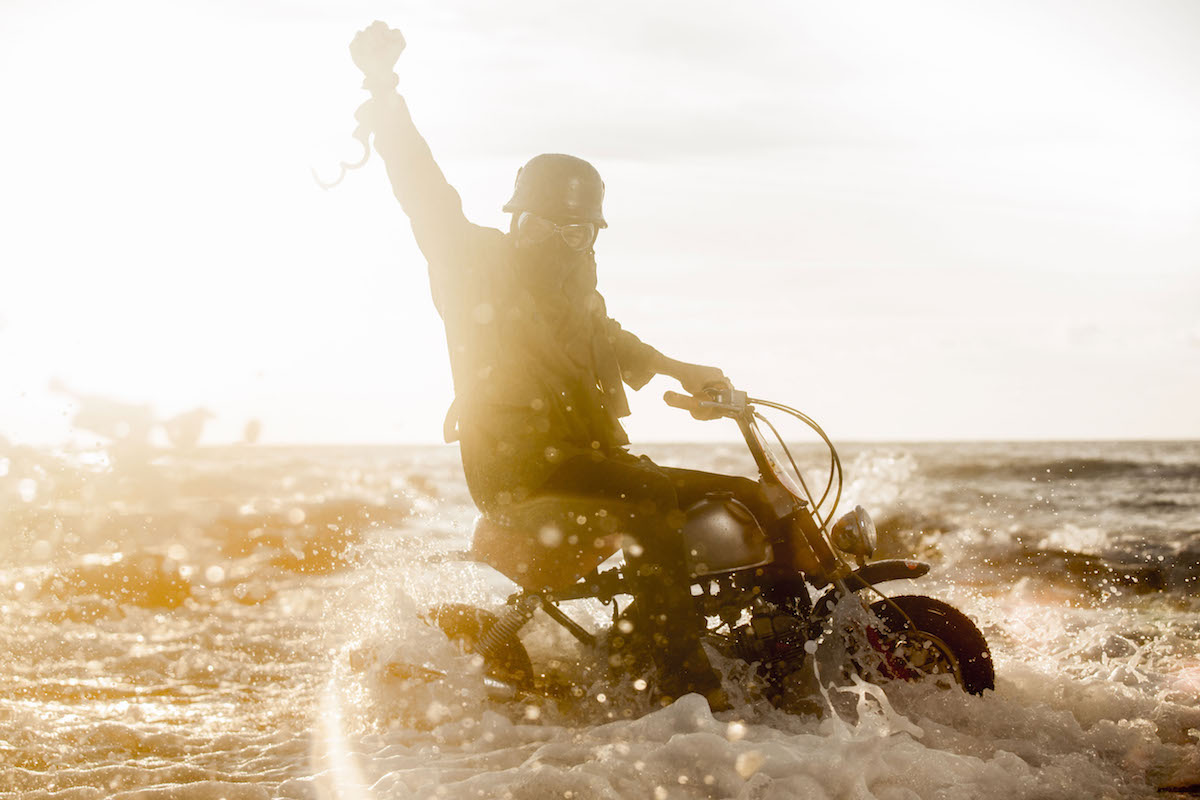 Fede Parlam
Last Wheels & Waves, at the top of the Jaizkibel at Hondarribia, the weather reminded us why the Pais Basque is so beautiful and its vegetation so rad. This year El Solitario was defending our own race: La Copita (Spanish for the little cup). Rebellious, reckless and fun, we arrived with 16, as silly as outrageous, 50cc-powered motorcycles designed ex-profeso to thrill the array and make the bigger badder Grizzly Bears, in the other classes, look like a waste of time. The thick fog accompanied by strong winds & incessant rain gave us a visibility of roughly 20 meters max, so the race had to be cancelled, but we still had time to have fun and we did!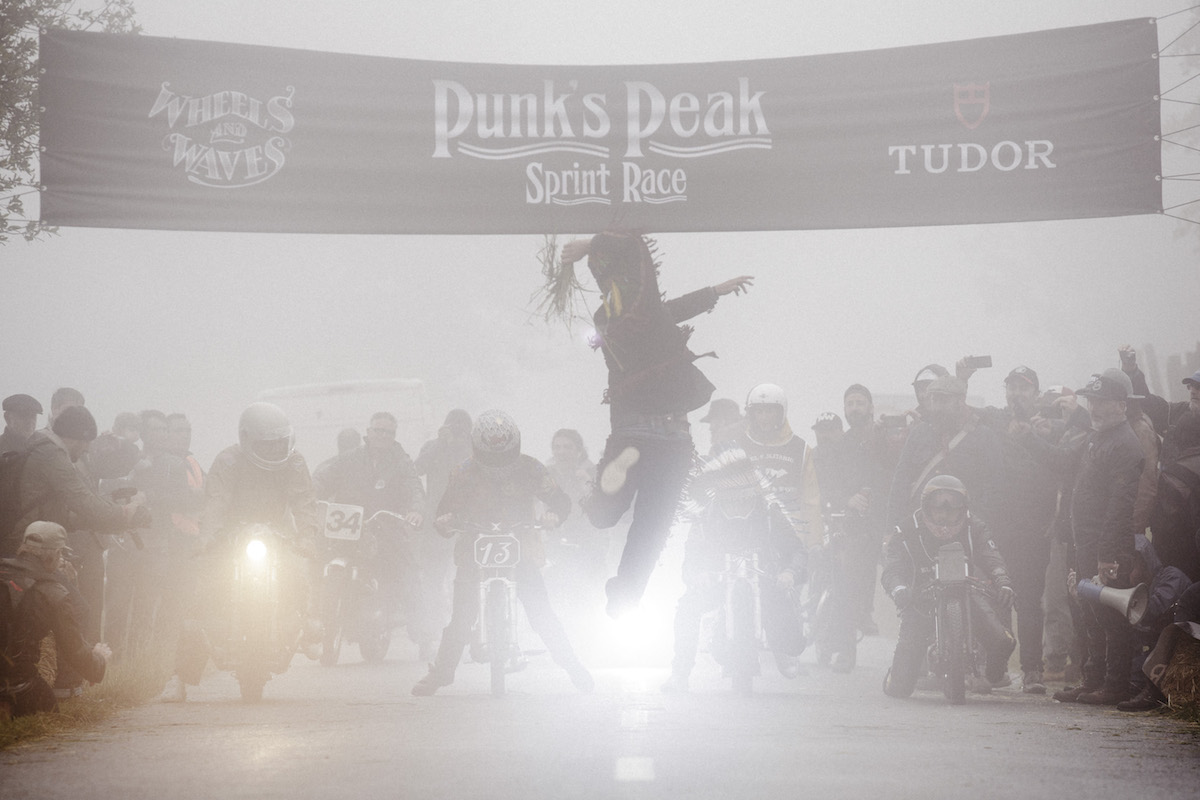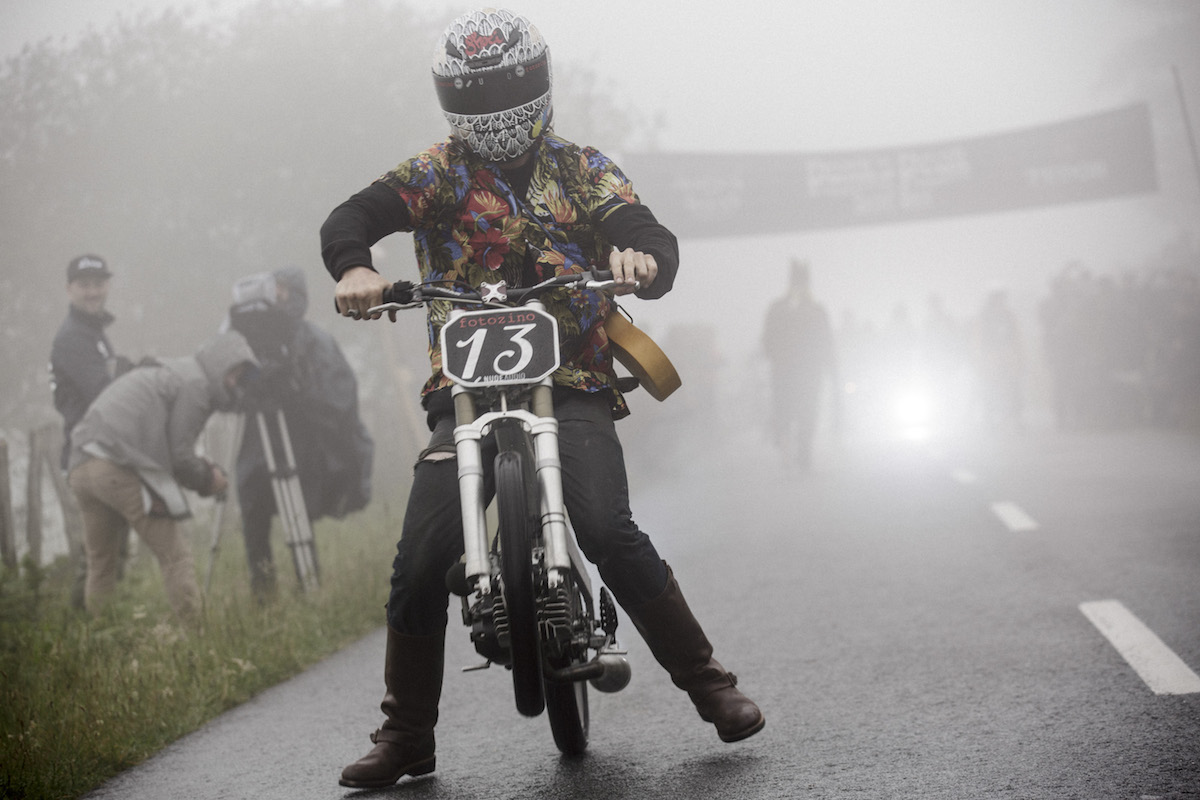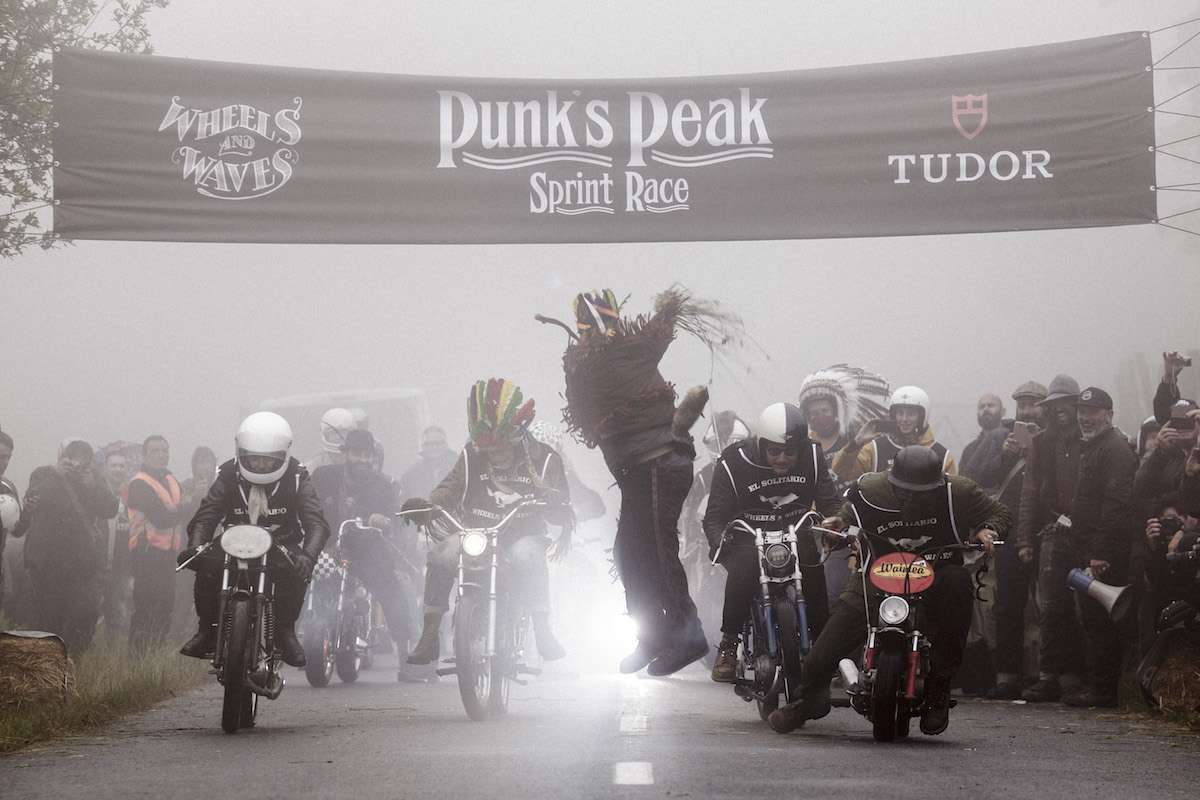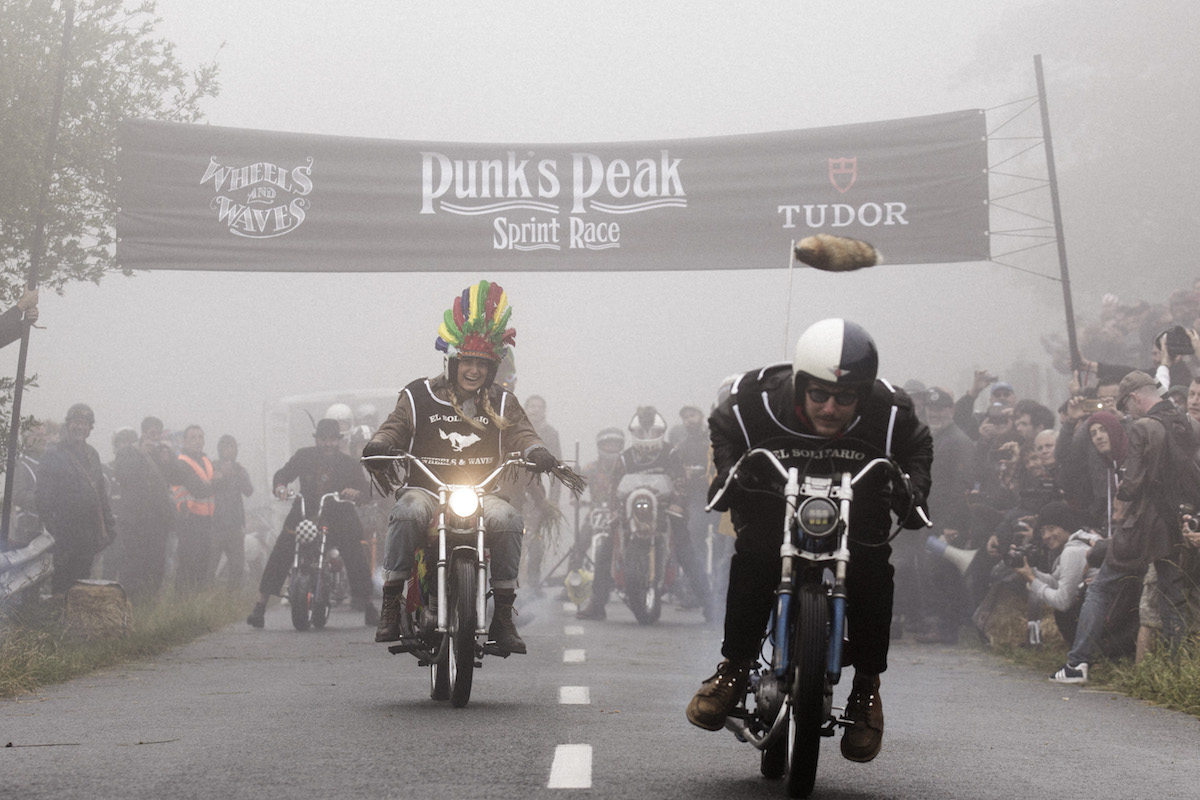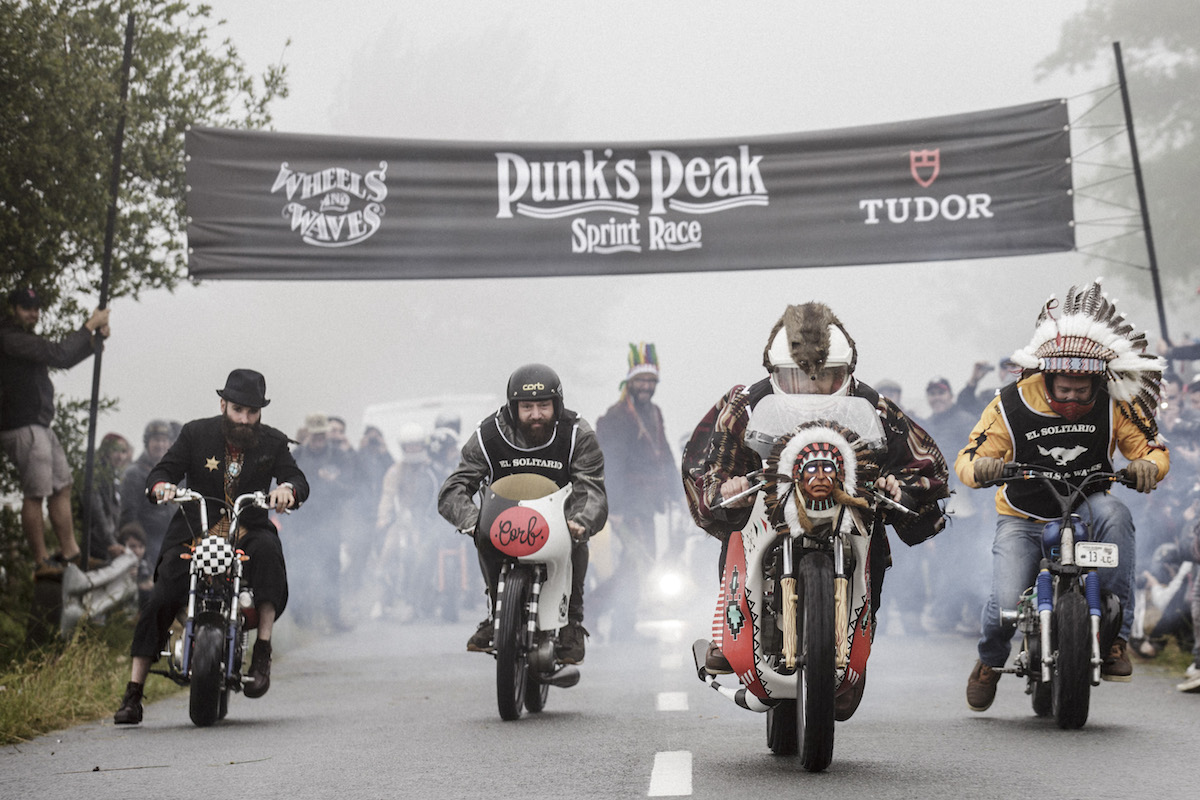 El Solitario wants to special thank The Southsiders, Classic Co, Alberto Garcia-Alix, La Copita Family, our very own Wolf Pack, Gonzalo Arroyo, Sancho y Angela, Juanra y David, Martin, Pachi and all of you that made this dream possible. AWOOOOOOOOOOOOO!@#$%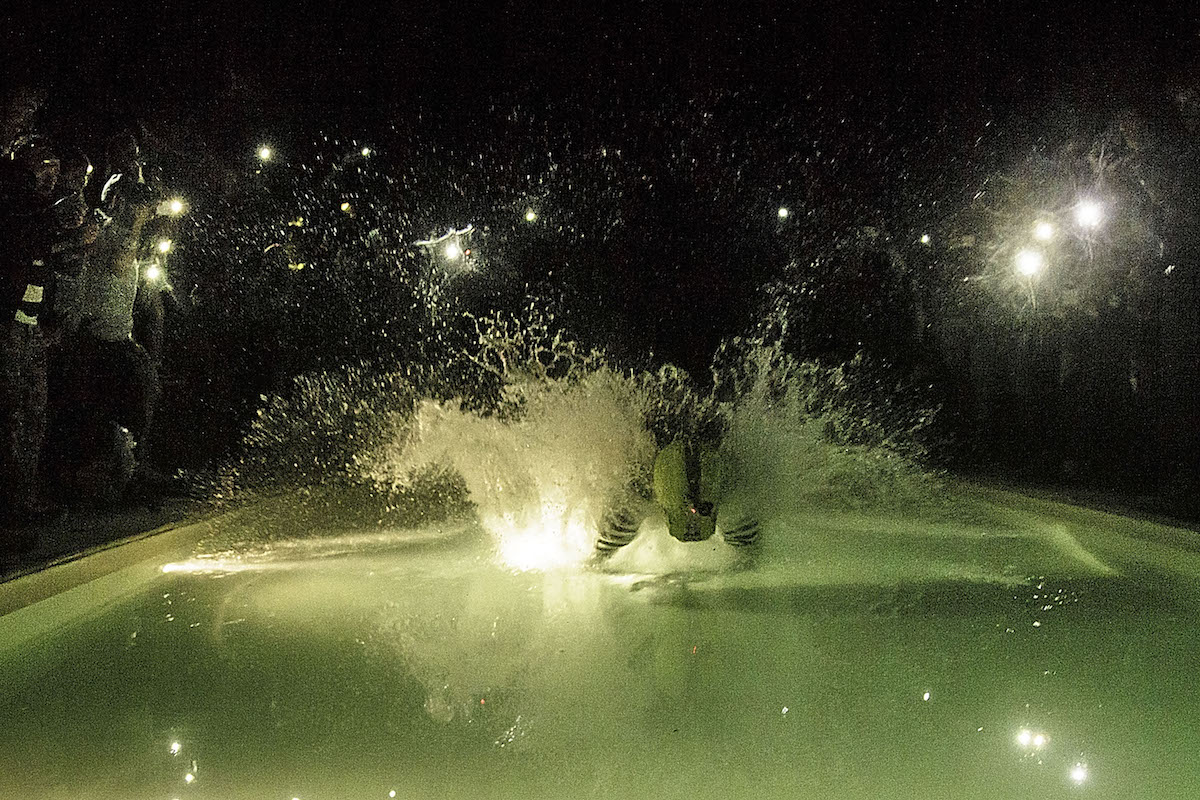 La Copita closing party at El Solitario Ranch – Fede propelled La Corona's crazy scoot into the pool using an abandoned door as an improvised ramp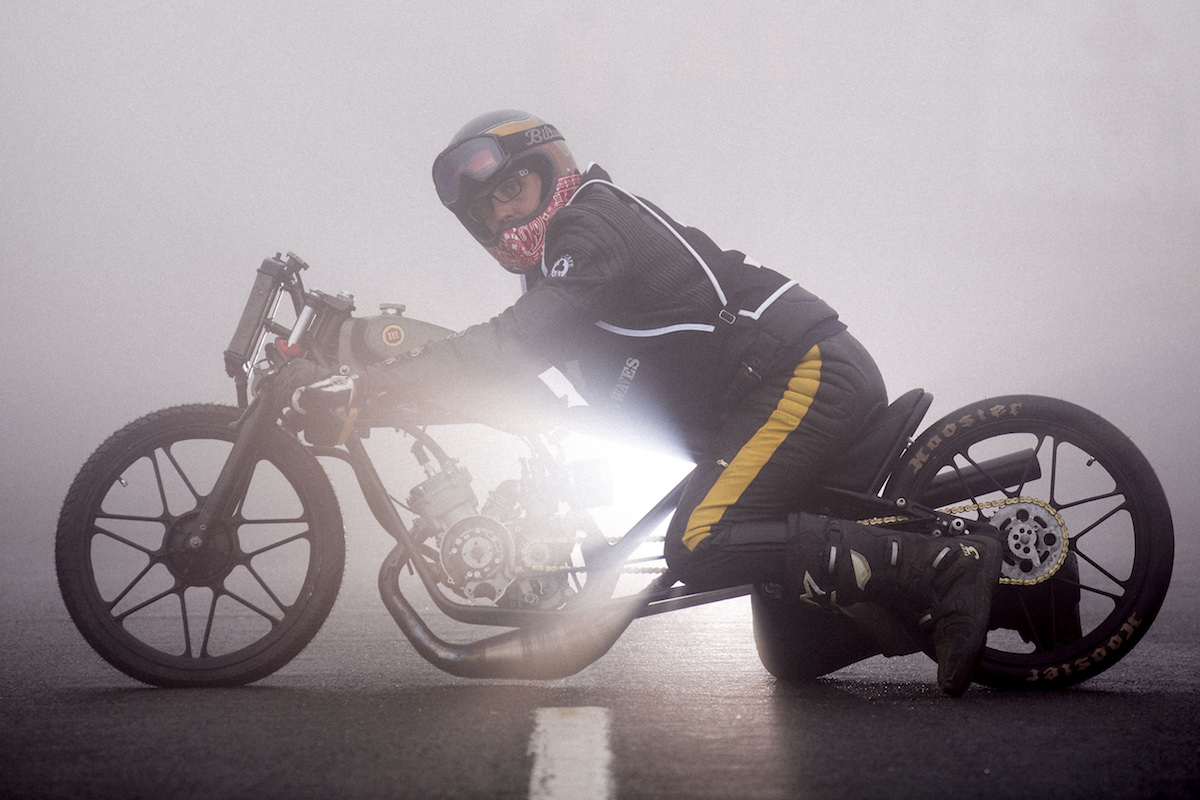 *Edu from Russell Mecanica was there for the race but couldn't make it to ocean baptism photo shoot. See you next year bro!
Photography by Gonzalo Arroyo