Our custom Zaeta, E.S. Pluto is an uncivilized and delirious scoot to make a pan-european trip, although equipped with horn, blinkers, and lights. The Zaeta is a Street-Legal-Pure-Flat-Track-Race-Bike, with only 115 kg, 528 cc and 60 HP, delivered from its flat slide Keihin Carb. Pluto did its first miles on a race track, but now it was time to push things a little bit further.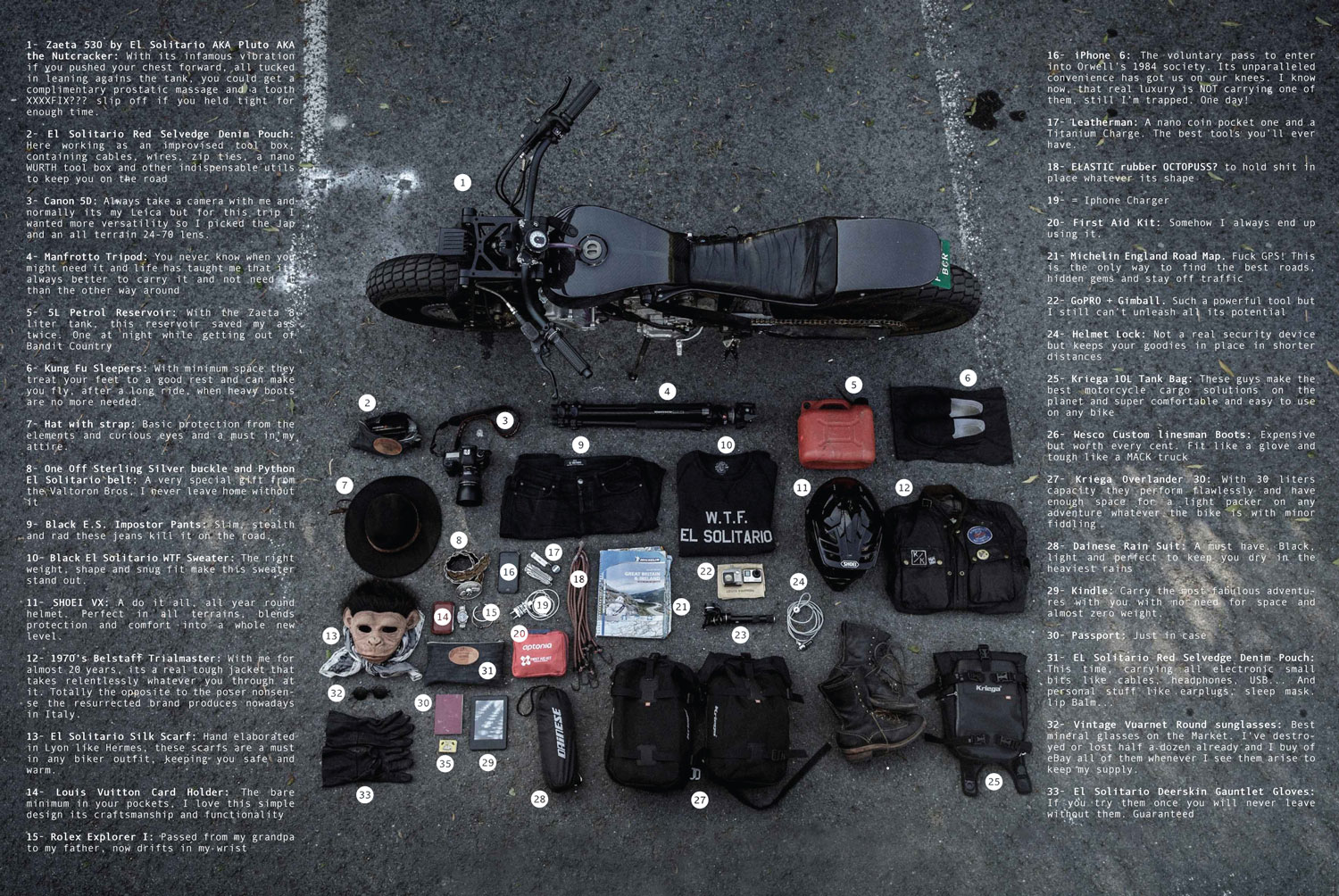 Only a handful of custom houses in this world would unveil their most precious exercise in a flat track race, but even less would put a crazy Monkey on it and let him ride it for a 1.000 miles before racing the hell out of it at a famous event in another man's land. At El Solitario we always bid to loose (As only then, we might have a chance to win!) and that's exactly what we did.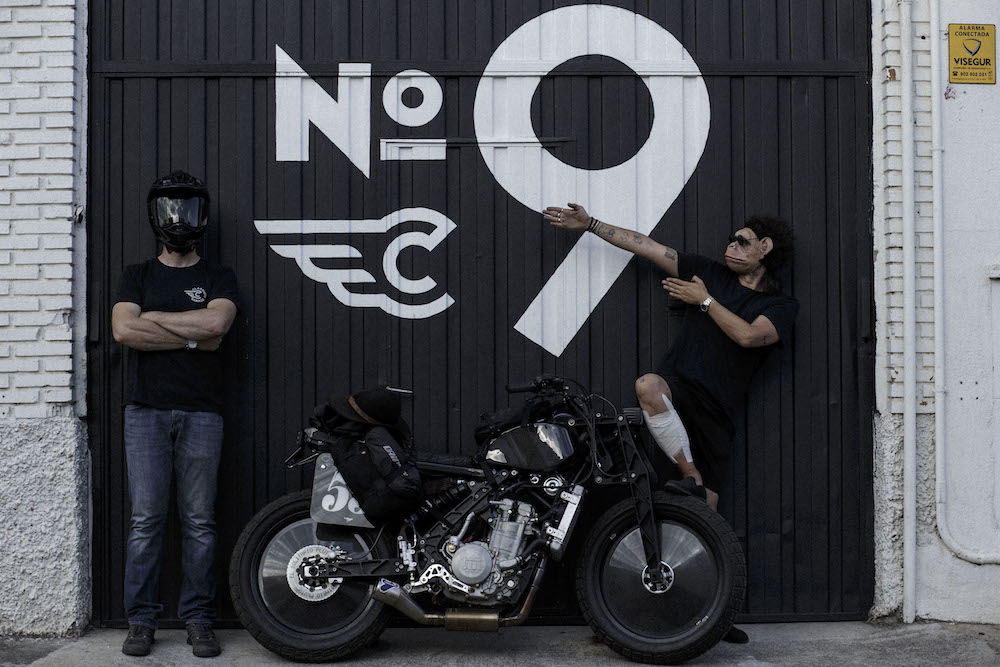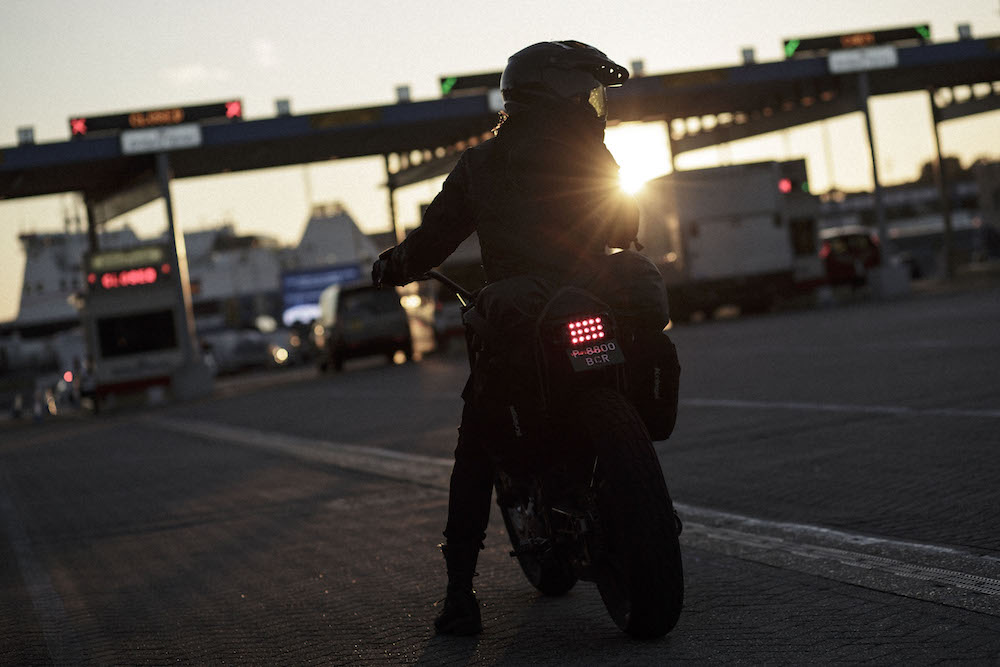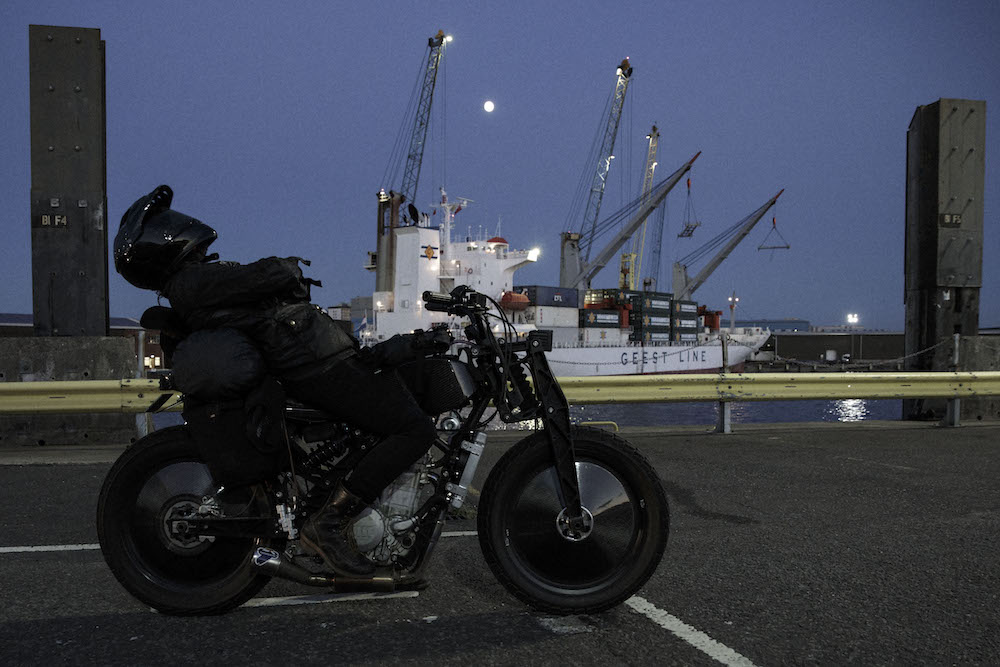 What can a Monkey do on a ferry for 24-hours? Scare people, eat shit, read Jupiter's Travel and recover, safe from the Internet, the lost sleep from the weeks before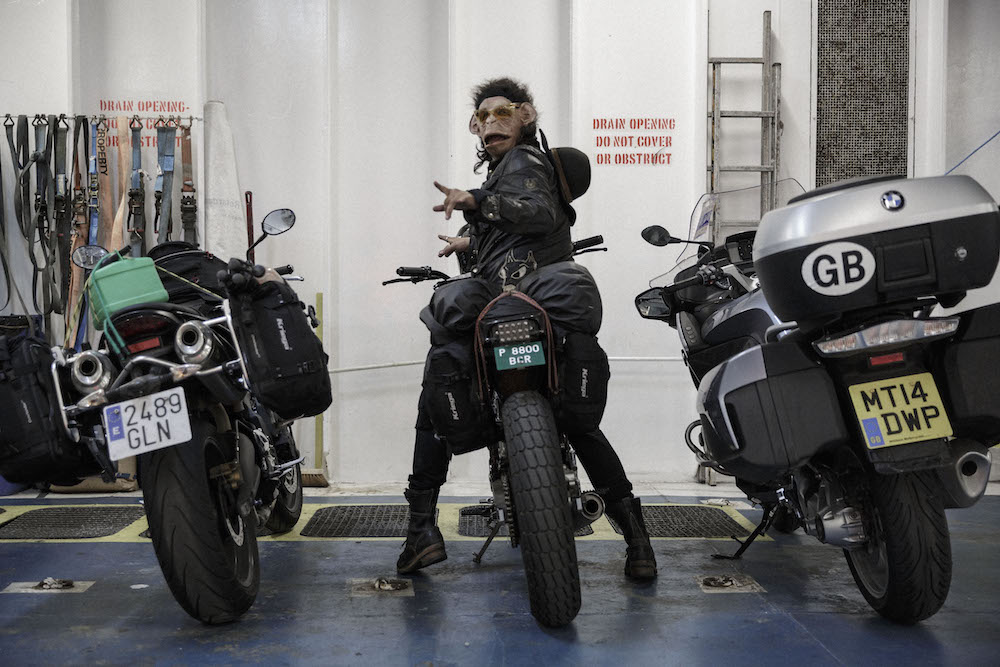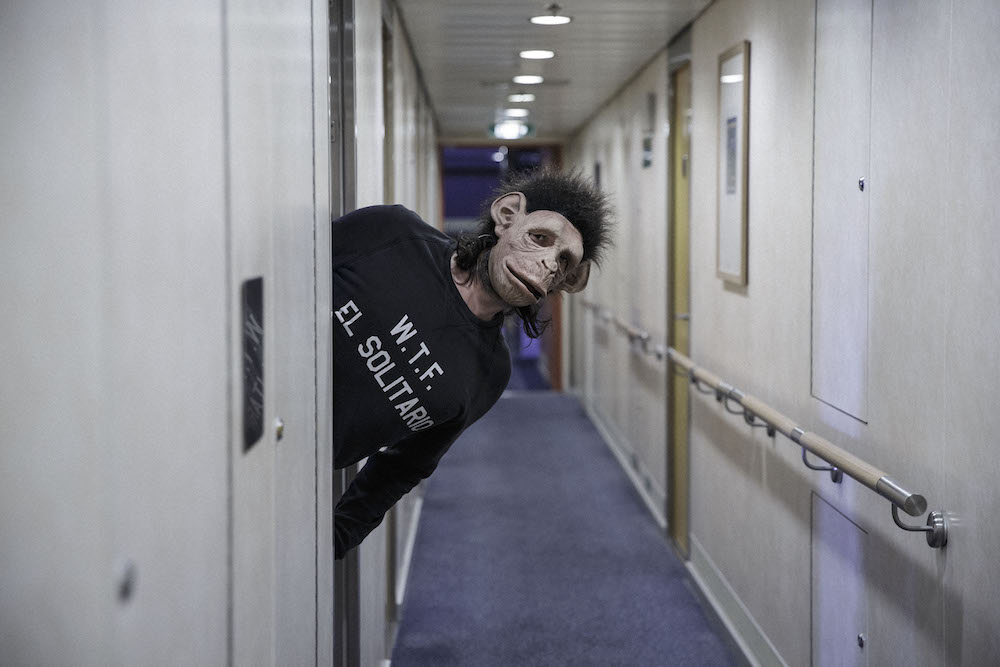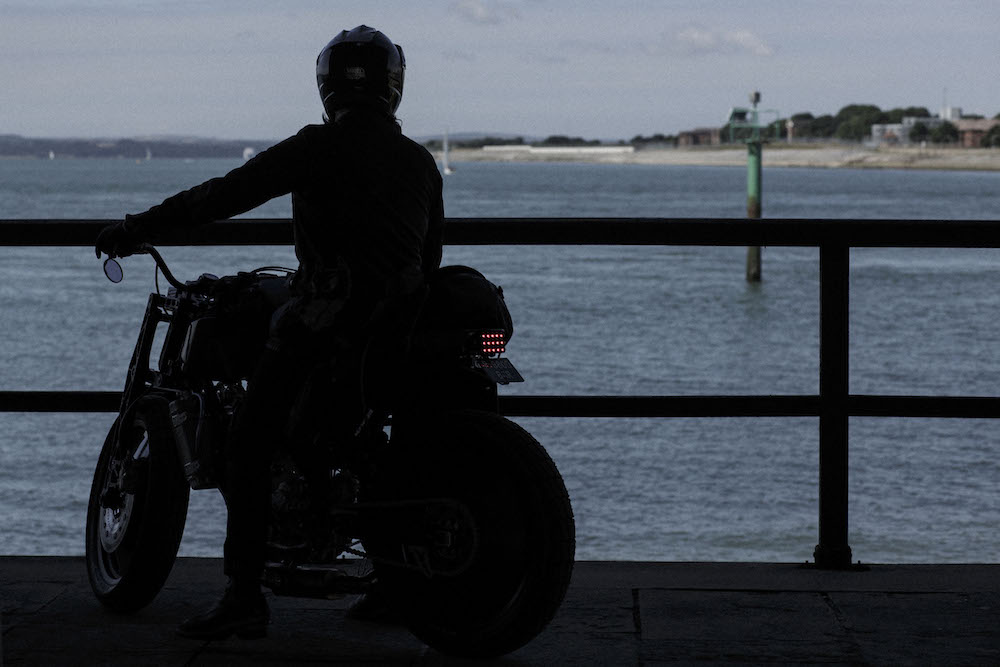 In small winding roads the bike is astonishing and kid's fun, but good old England didn't have many of those to blast. In fast straight lines, the bike just wanted to take off and fly in a constant & sketchy tank slapper. We still haven't had the time to tackle this problem but something doesn't work in the front end above 70MPH. We need to remove the hub caps, and try different wheel sizes before we think about the trail and other dimensions too hard.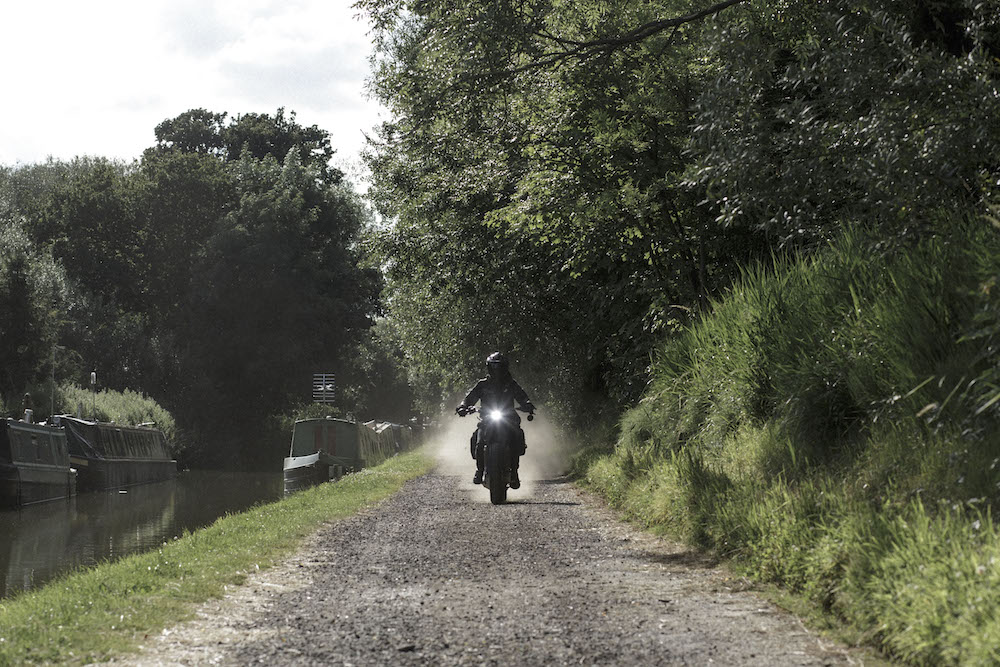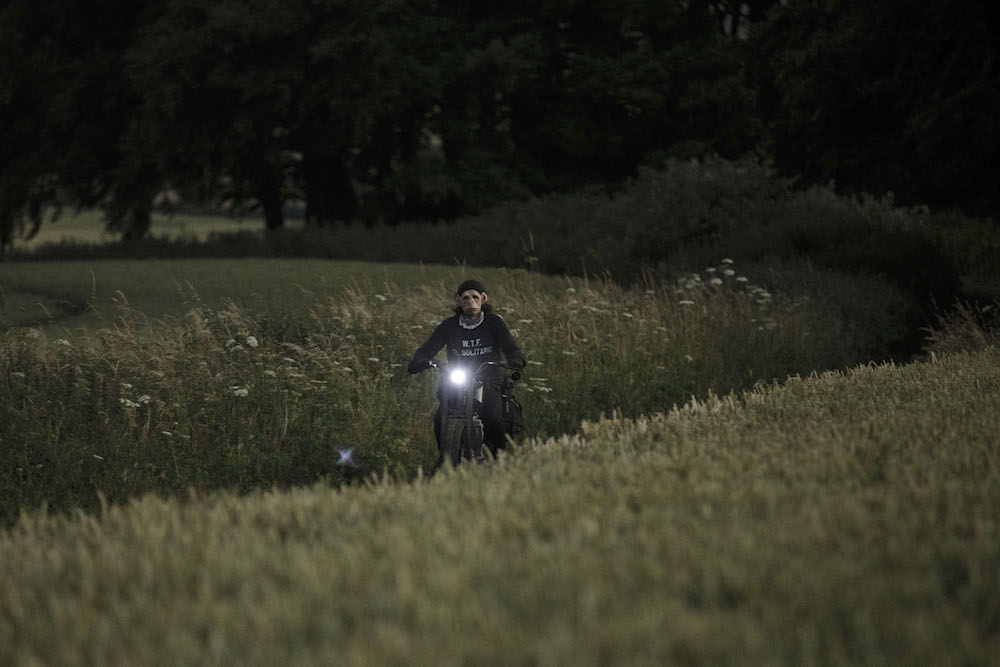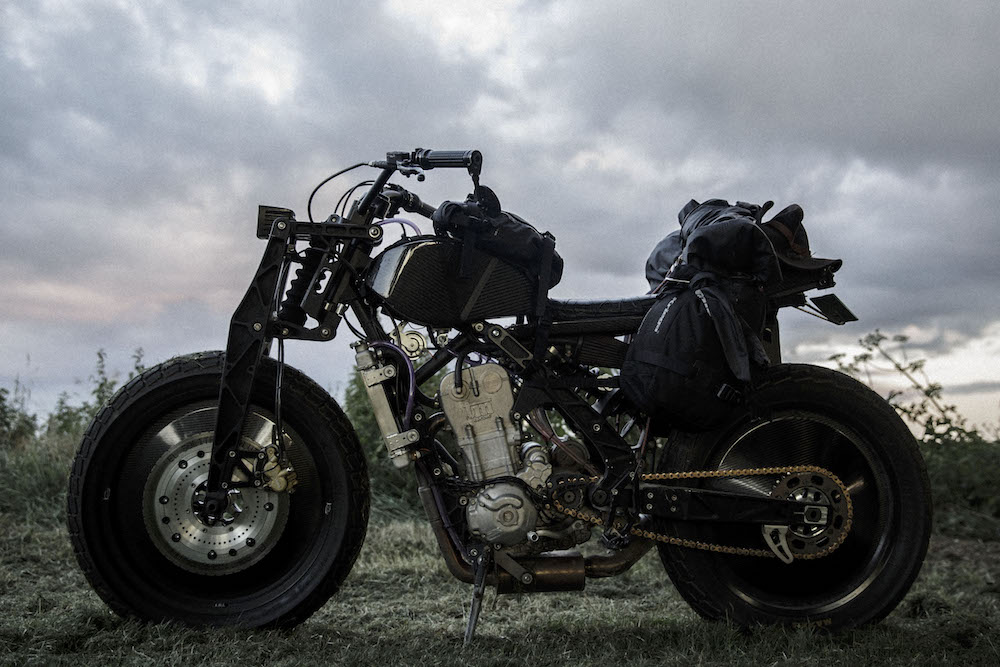 Anyways it was awesome and gave my a familiar vibe only felt before when riding for days on pre-war machines! It reminded our monkey of Shinya's words long time ago, when he analogized the bike with a primitive tool such as a knife. In other instance our old belief that the harder you make a bike to ride the the sooner you will enjoy riding it and at lower speeds just was reconfirmed. You don't need to go 100+ to walk the line and savor that exquisite mix of power and fear that keeps us alive.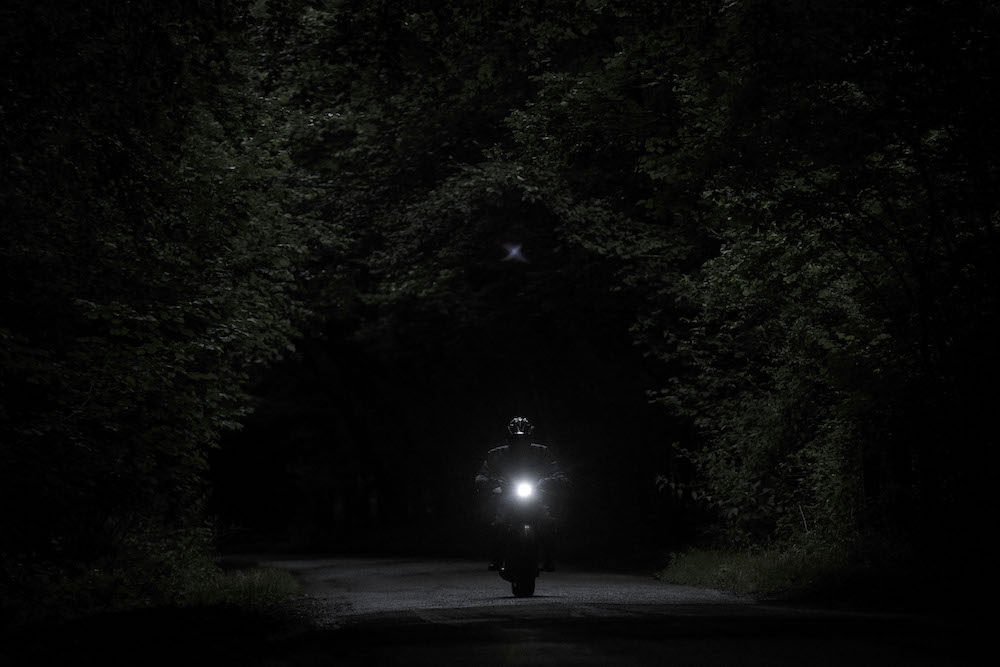 As soon as we knew that we wanted to ride in England we called my friend Fiddy from Davida. He is one of the most travelled riders we know and have always exchanged good roads whenever we meet in the coolest places around the world.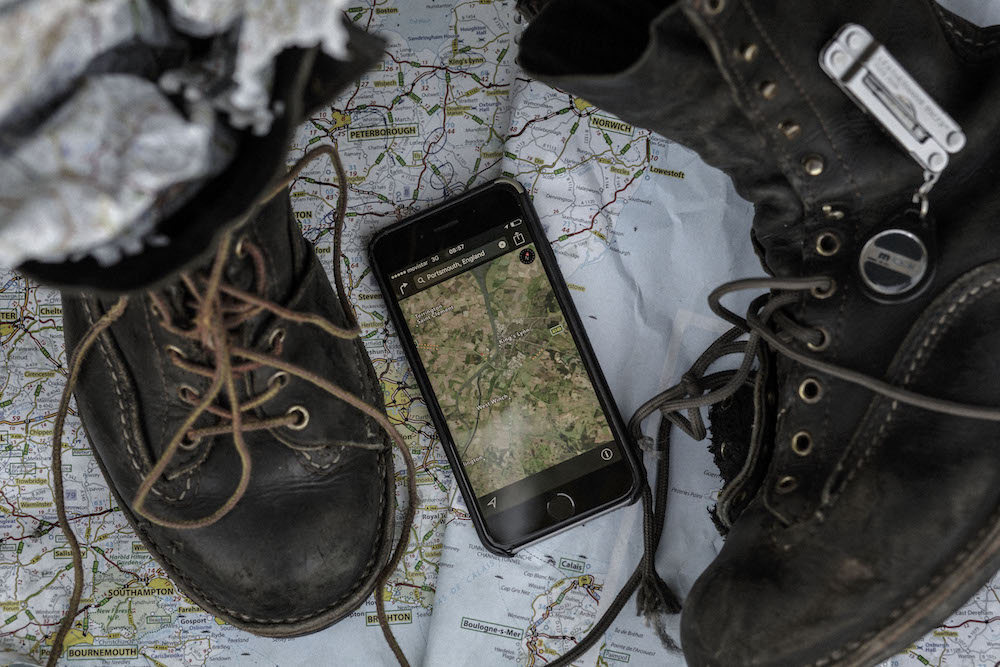 Immediately Fiddy added Captain Simon, Jules Watts and Sharon Underhill to the thread. Together we figured out that time wise our best options were to explore the neolithic roads of old England. We started in Southampton, towards Portsmouth and hit it North West, always looking for the smallest road possible and the best pubs.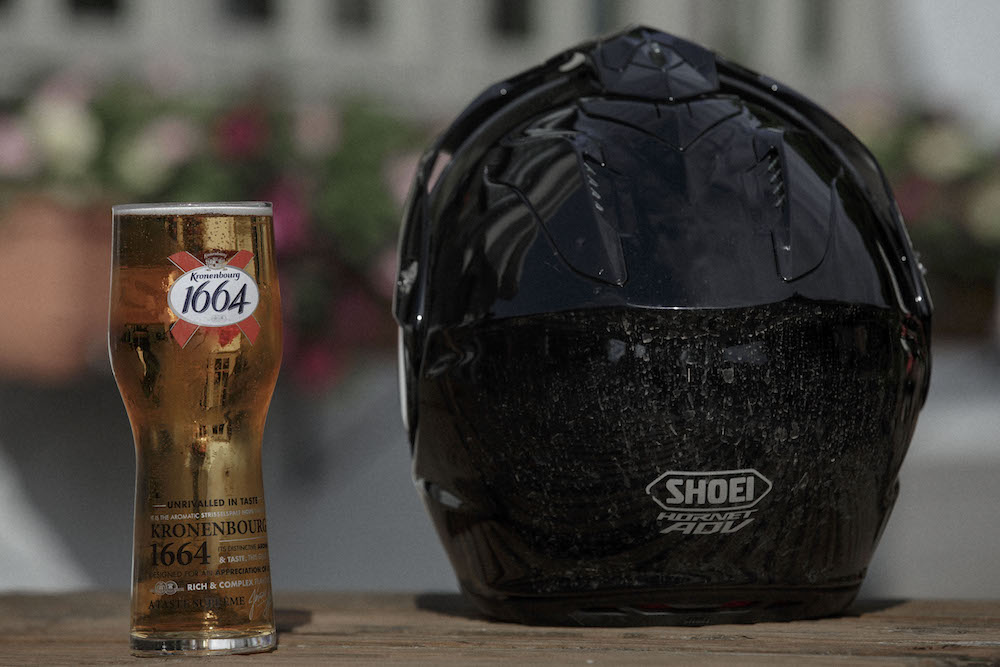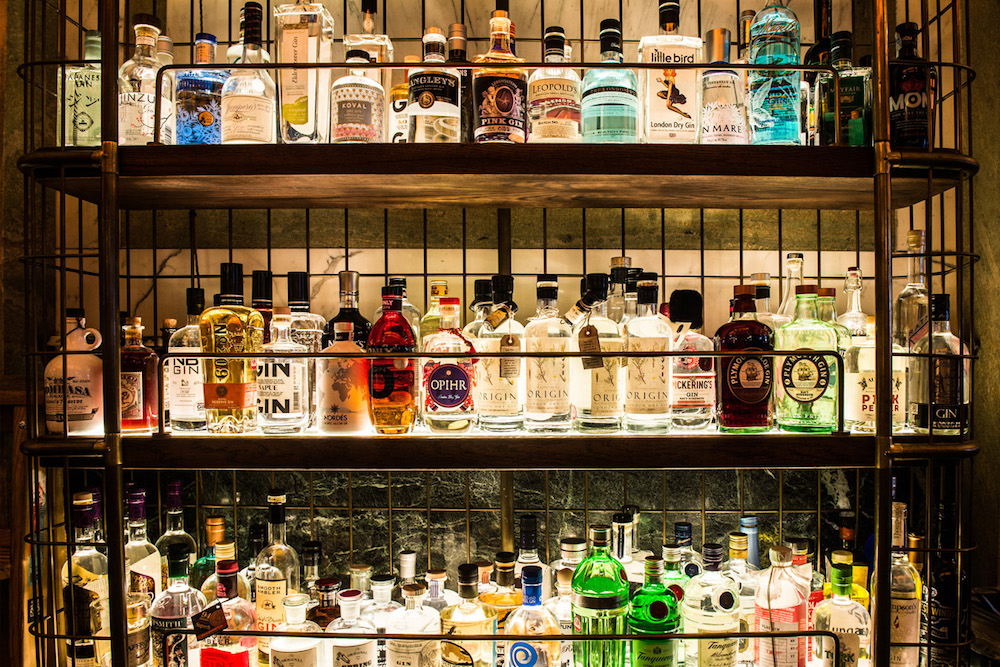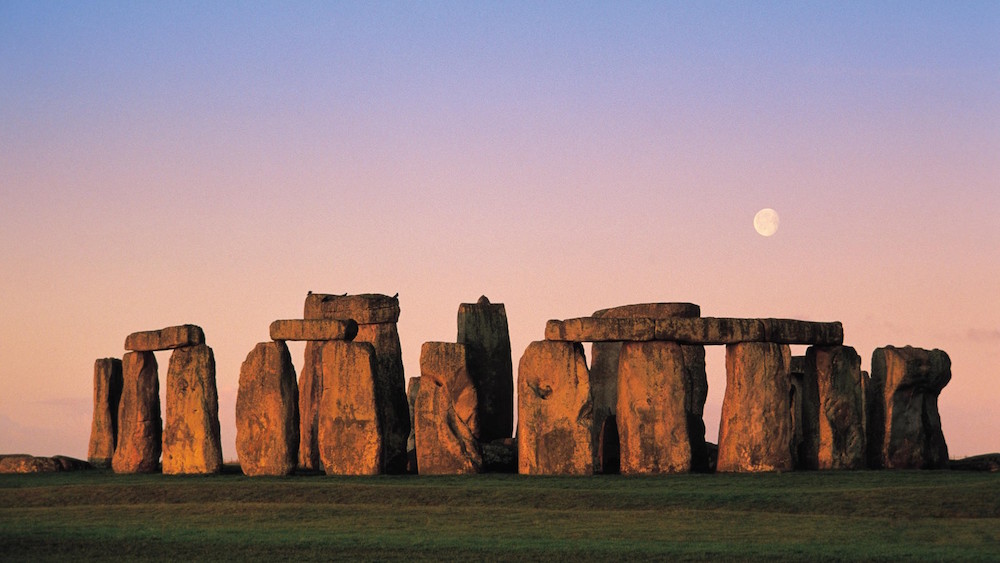 We spent the night with the druids and the stones in West Kennet Long Barrow under some fabulous trees. What an amazing place! The next day the roads were more straight and though started the Monkey's hell. The Midlands and into the unknown! We stopped for the night in an amazing lake which name I can't remmenber right now, although it was somewhere close to Cambridge.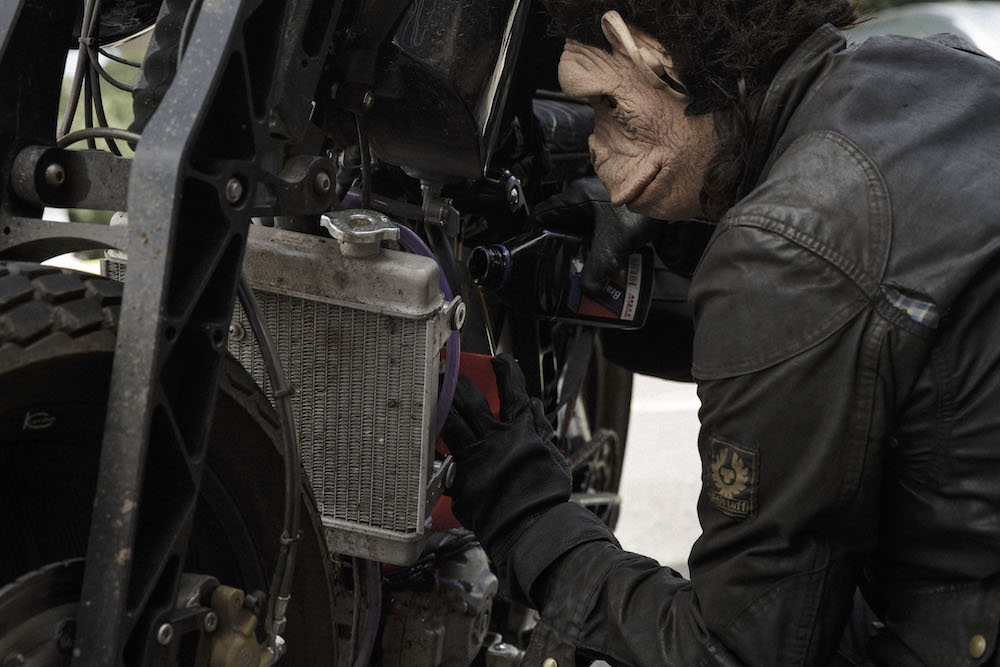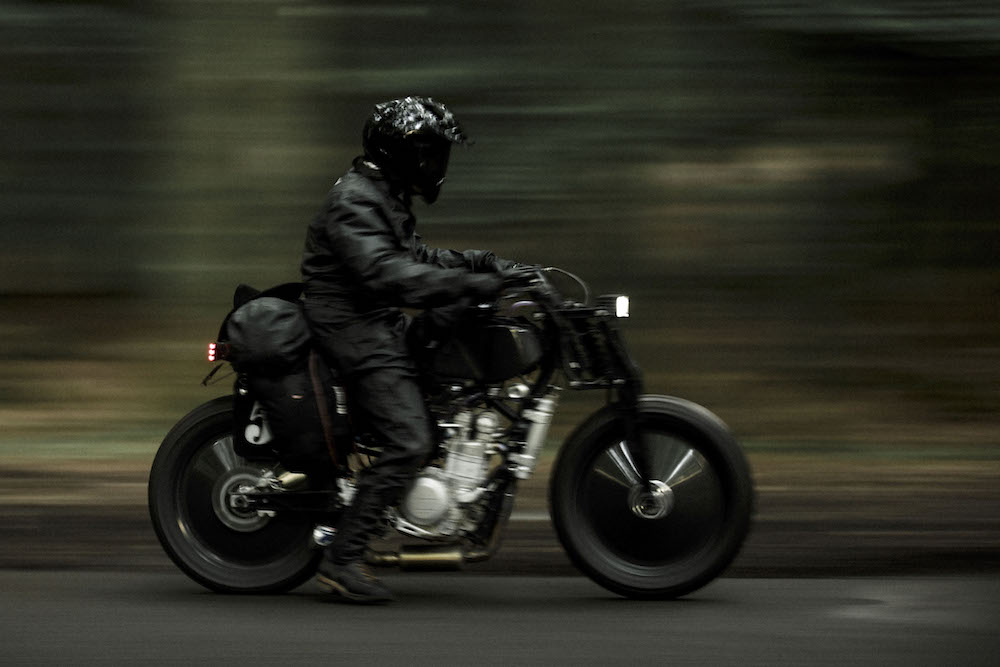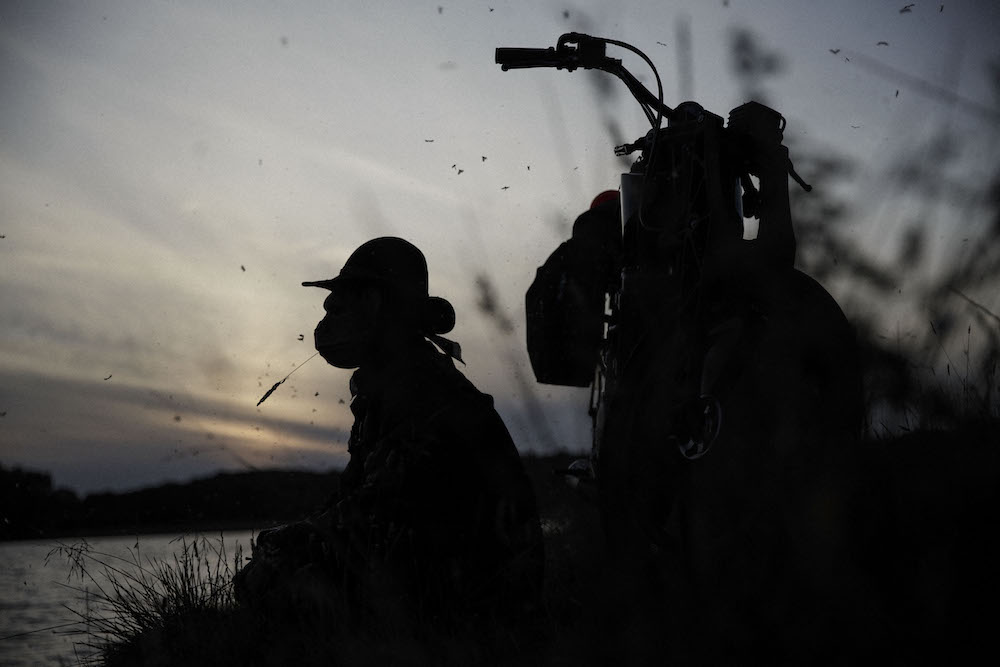 Giulio (Zaeta's tech boss) was very worried that the bike would do a lousy debut in England at the races because of the long trip. I told him not to worry as his biggest concern should be the Monkey being the pilot, and to overcome that, was the main reason underlying the trip. He agreed but sent us new tyres and other race shit to the Krazy Horse. On the Friday morning before the races, we arrived at their workshop and found out that the MAXXIS rubber had withstood the torture alright.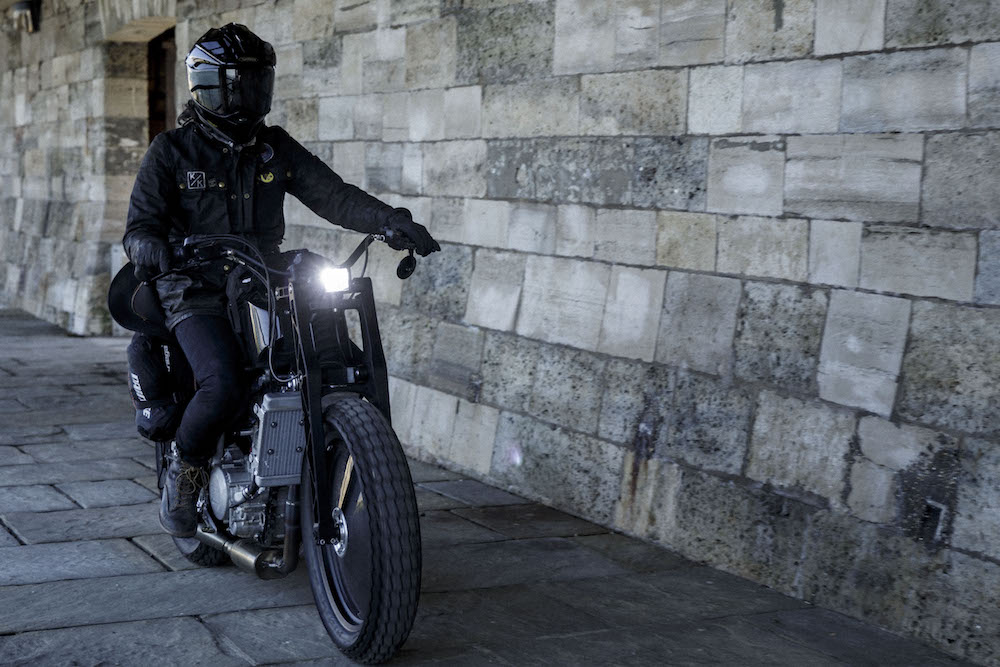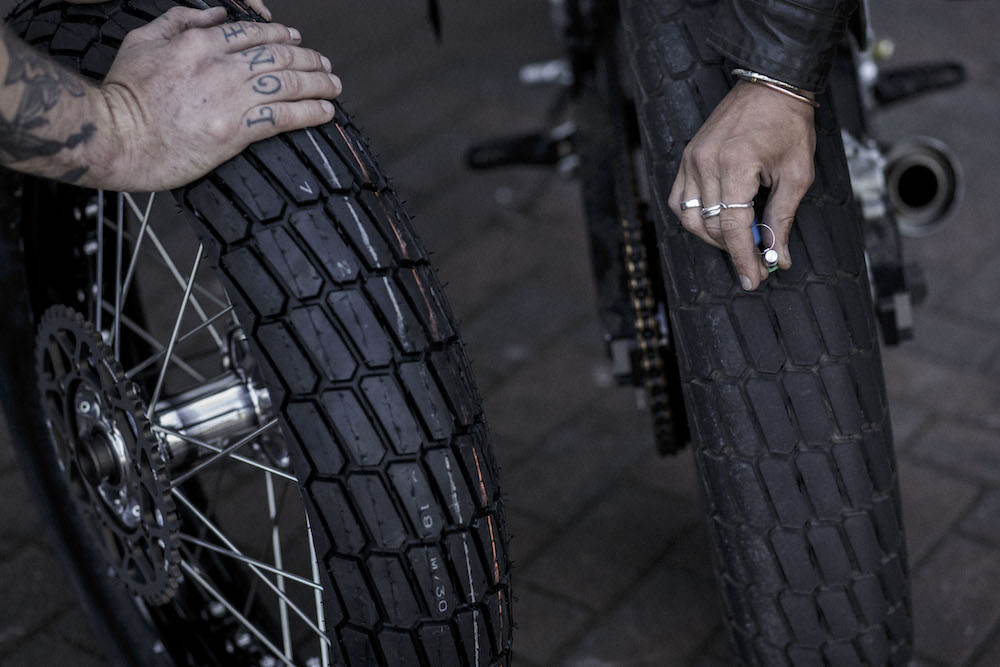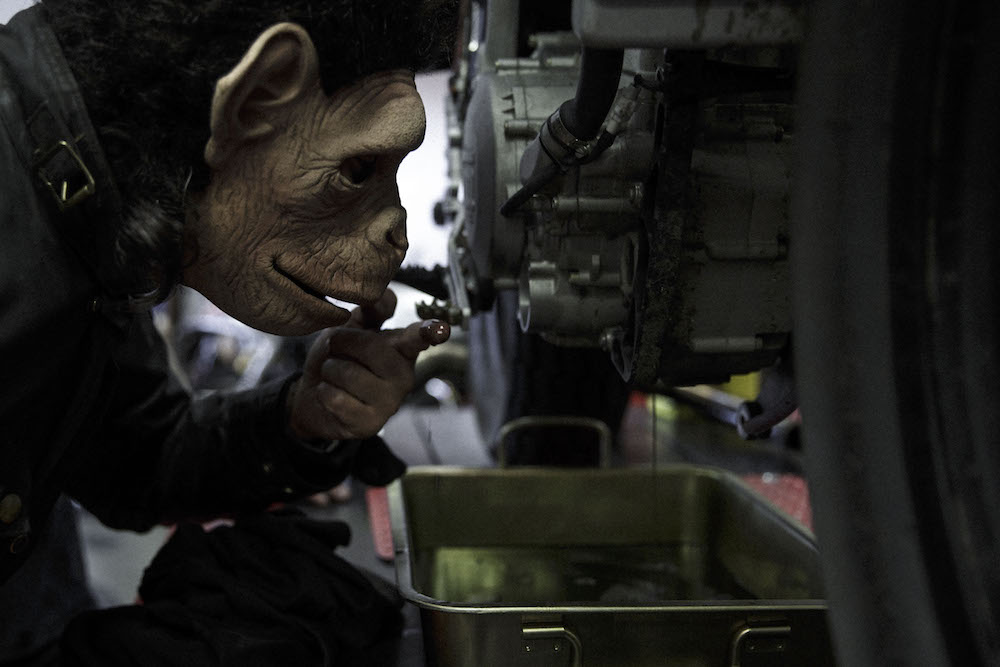 Lee, who was an awesome chap, helped our monkey to put new oil and a fresh filter, recommended some nice small roads and off we went.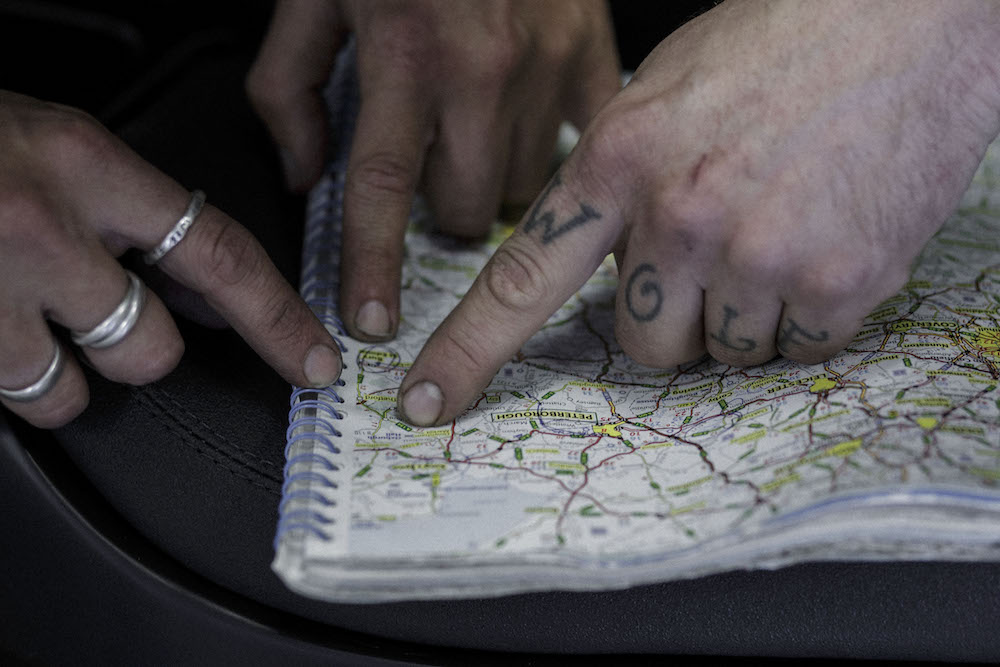 When asked to describe the experience in 3 words, our dearest chimp mumbled: "Vibration, vibration, vibration!" We've known guys that pay good money at their gym to suffer what the Zaeta gives you for free. Because of this, it lost the shifter twice, the license plate once and the left mirror for ever and ever in the midst of Buckinghamshire.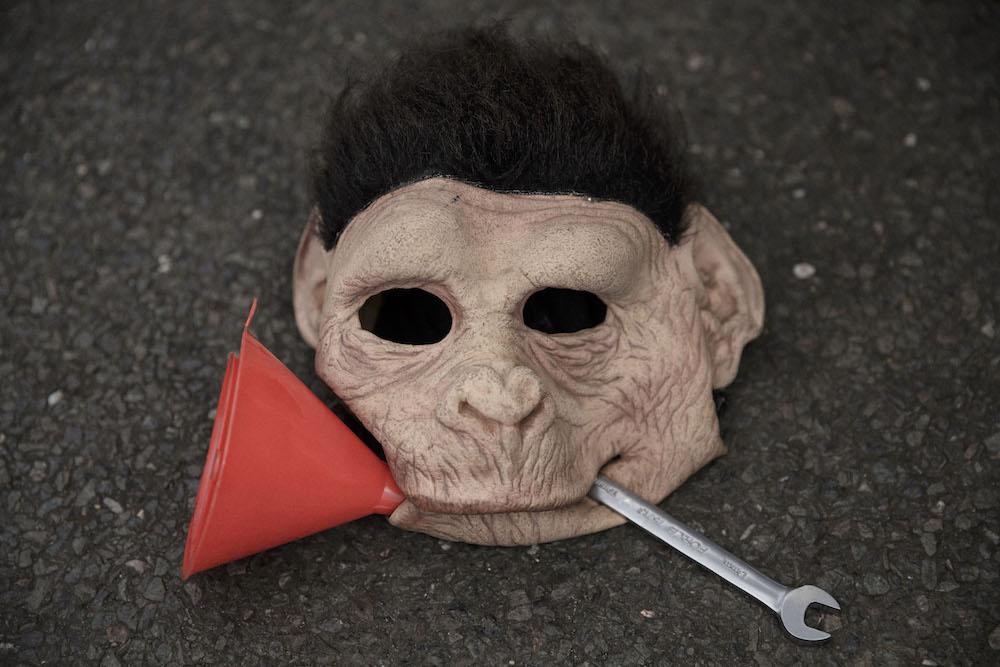 After 4 alluring days on the road we made it to Dirt Quake in Kings Lynn but that's another story that you can read here: https://www.elsolitariomc.com/2016/07/27/dirt-quake-v-run-what-you-brung/
Need to thank all the guys that helped us making this project so much fun and good; Zaeta for such an amazing bike to work with; Astromal for the awesome wheel covers; Motogadget & PIAA for their support and designs; SHOEI, Kriega, Dyneema, Dainese & Alpinestars for keeping us safe and sound.
Photography © Gonzalo Arroyo