Is this the coolest T120 on the planet? Fuck yeah! I might be a biased writer for this story though, as I have a confessed crush for every motorcycle that sits in legend Julian Heppekausen's garage but I will do it anyways because this is my house and that's how I roll.  AKA JH517, he's sort of like the black panther of Malibu, in Australian disguise, this beer guzzler bear – lost in the heights of Latigo Canyon –  knows how to make his bikes W-O-R-K and look good.
This particular example of a 1966 T120, AKA Terry Triumph, participated in this years Norra Mexican 1000 with Julian at the bars.  That idiot on the old bike – as Robby Gordon referred to him, while he dedicated to the struggling motorcyclist one of his signature humongous drifts at more than 100mph – had a tough fight on the mexican sands and, believe it or not, made it to the first place in vintage class. But you know what? The first dent on that tank was mine!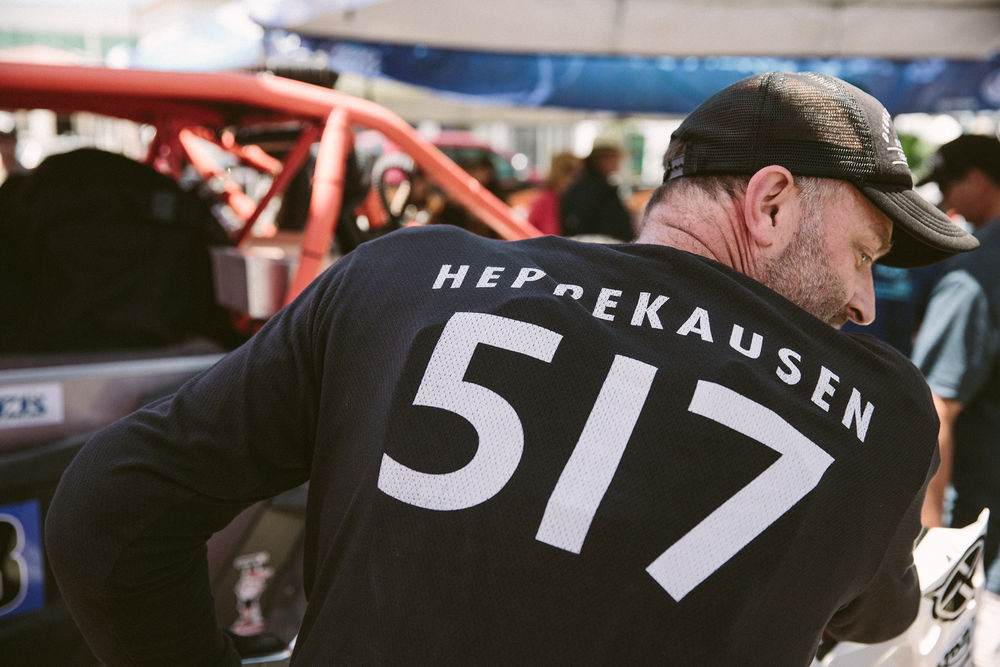 Long time ago, when this bike had just been finished, I had a very close encounter with her. (Julian calls her a he but that doesn't work for me).  It was a Saturday night, and we were at Conrad Leach's exhibition in the outskirts of L.A. There I met the man for the first time. I think it was Stacey from the ESMB who introduced him to me. Bla bla bla… Julian invited us to a BBQ in his Latigo residence the next day. Seemed like a very enthusiastic chap! So far so good. Next evening I purchased the best Patron bottle I could find and up we went on our rental minivan. The dinner was rad and surrounded mostly by old time friends and just a few new including the host and his beautiful wife.  Among other things, that night Conrad met the woman that was going to be his wife and mother of his first child. As the night went by, nobody wanted to share the tequila with me, so I felt sorry for the full tank and drank it all. Next thing I remember, is sitting on Terry Triumph, well passed midnight,  with Val, by my side, urging me to get down as it was somehow clear for her that I was just gonna crash. Don't worry babe, as soon as I hit the throttle and feel the breeze I'll be alright… WHOOOOOOAHAHAHHAA!@# BRAAAAAAAPPPPPP>>>BOOOOOMCRASH!ÎÏÁ†@#$ What a night… Believe I didn't make more than half a mile before I hit the asphalt. With more than a few scars to heal and a crossed handlebar, I struggled to come back to the garage. Don't ask me why the fuck I  tried  to pretend nothing had happened, seconds before I lost all conscience, but the wild bunch were already laughing their ass off after the clear signs of my debauchery. What happened next will stay in the shade but that night I made a life friend. Julius! If we only lived less far away… Maybe I would be dead or in jail … :))))))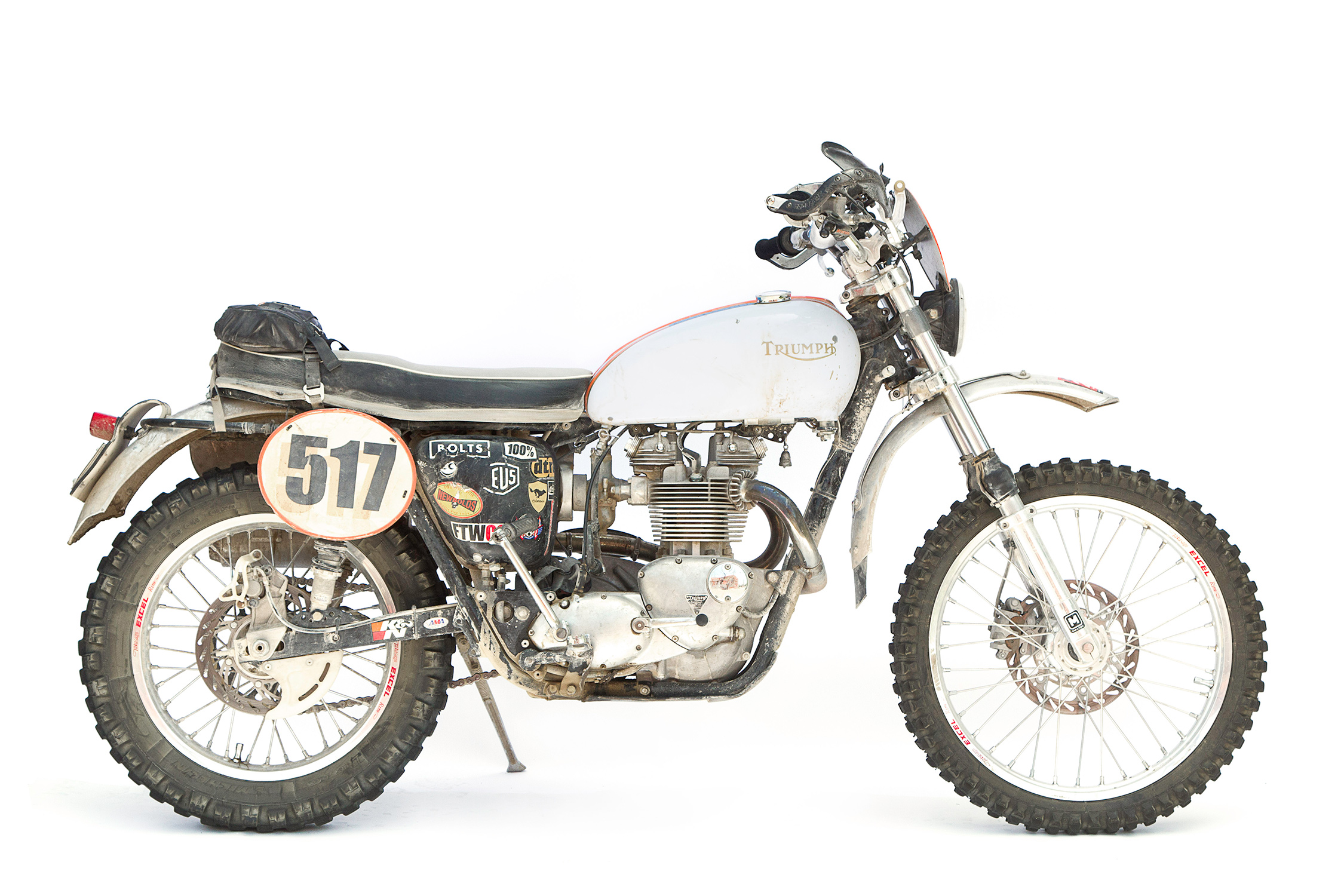 This story, unknown for most, even made it into a T-Shirt back in the day and is now part of my sweetest memories, but now lets go back to the bike that was the original intention of this blog post.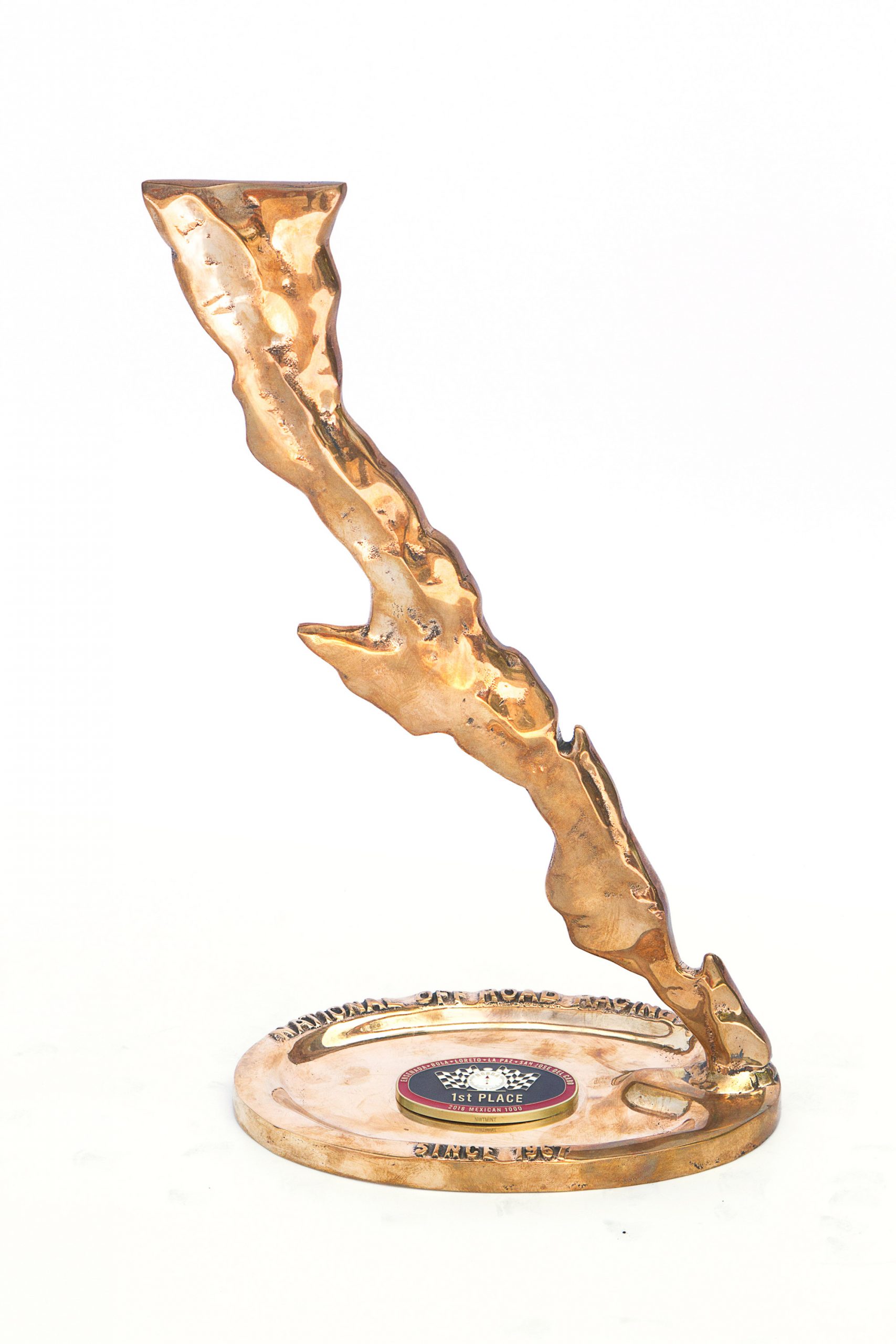 Here's what Julian had to say about her…
"I did this in honor of Terry Pratt and in his spirit of going for a ride and having a fun time. This Triumph was the most recent bike which Pratt built into a desert sled and rode before a bout with pancreatic and liver cancer took his life in 2012. He managed to complete a small section of the LA Barstow to Las Vegas ride on the bike in 2011.
I purchased the motorcycle in 2012 from the Pratt family with the promise of keeping the bike on the road but mainly on the trails. Pratt, the legendary motorcycle industry icon, worked as a European MX correspondent covering the World Championship Motocross Grand Prix series for a number of publications, including Cycle News. In the late 70s, he worked for Hester Communications on their Bicycle Dealer Showcase trade magazine. Terry returned to Cycle News as an advertising manager starting in 1979, providing a vital role generating revenue and developing relationships for America's Weekly Motorcycle Newspaper for over 32 years."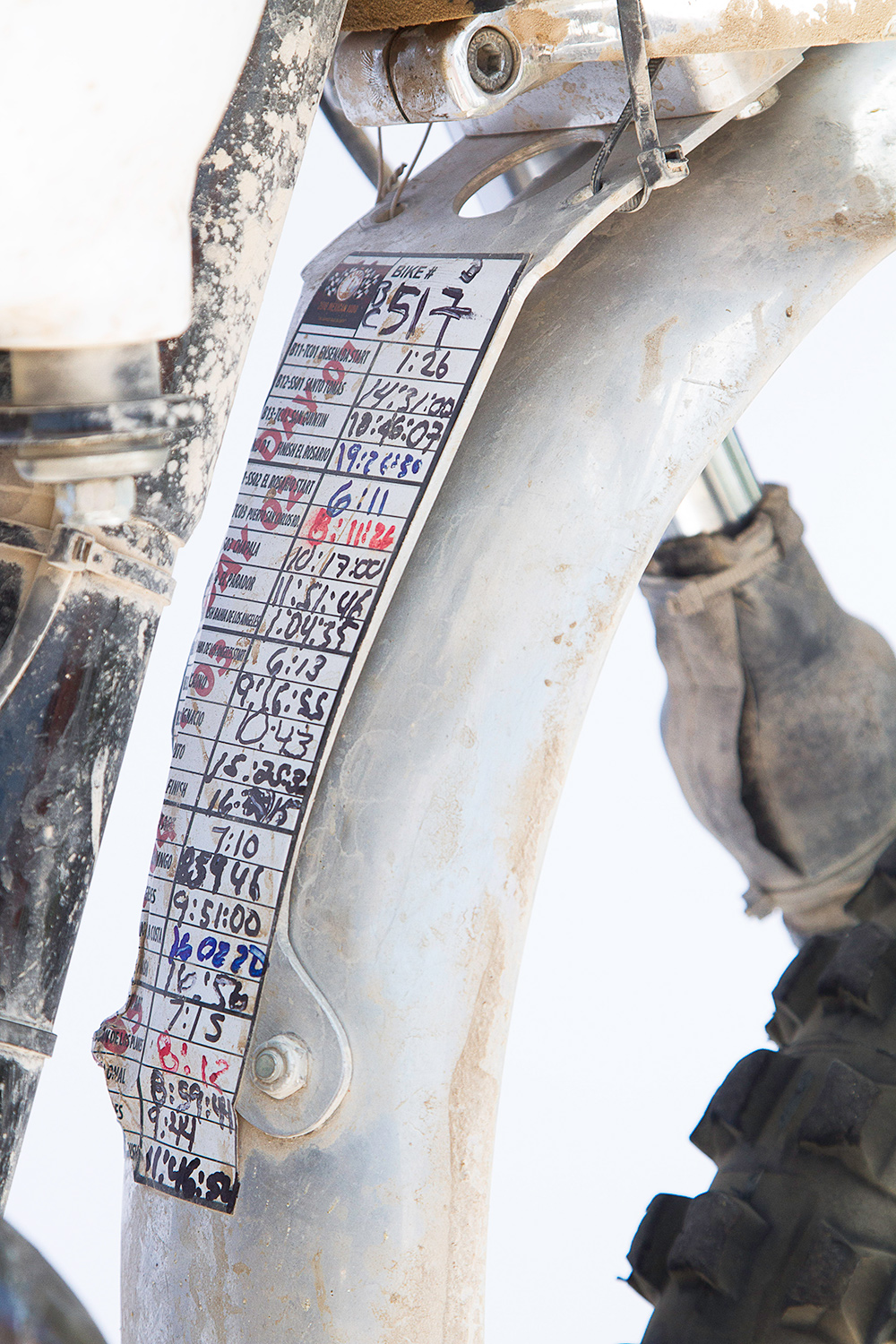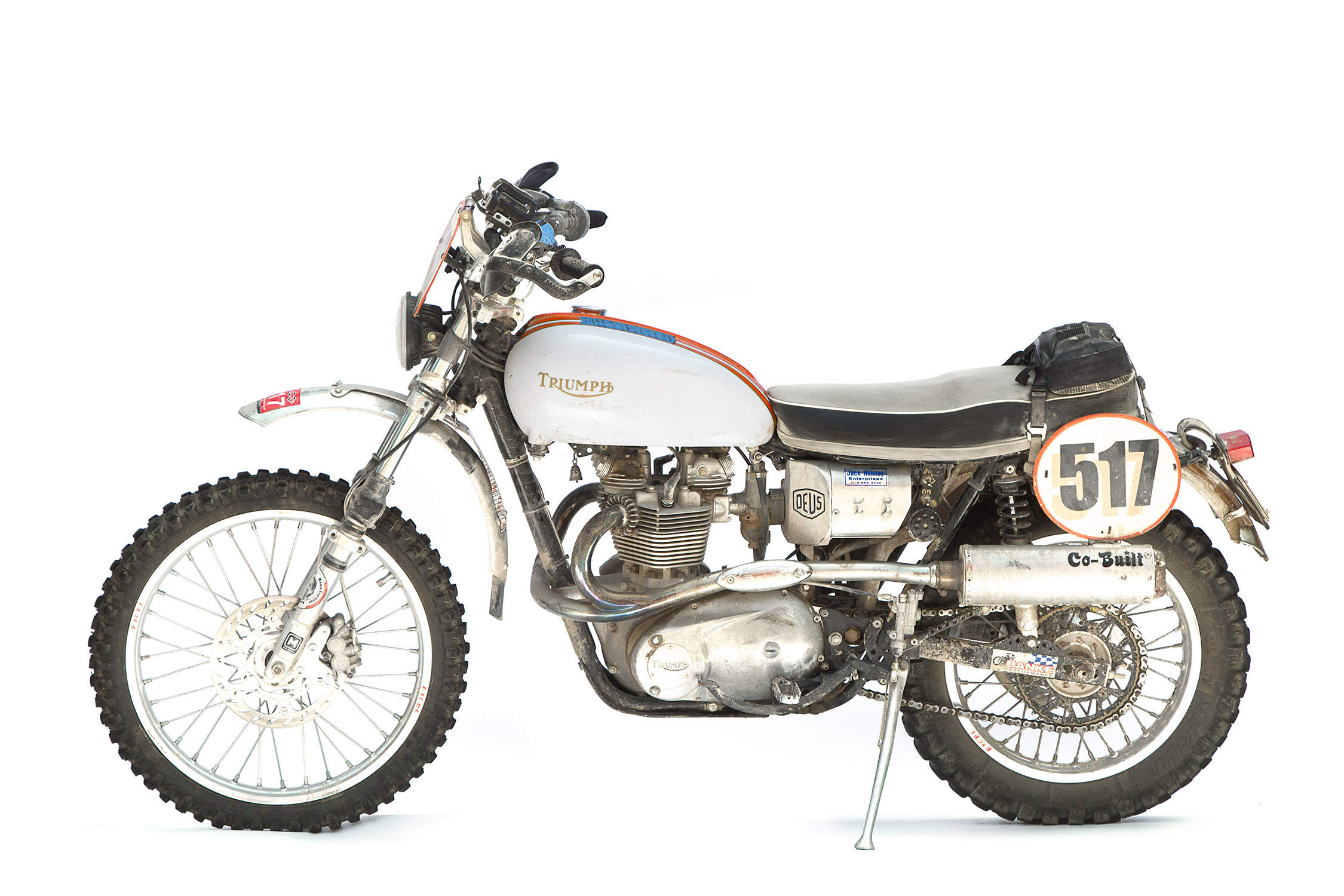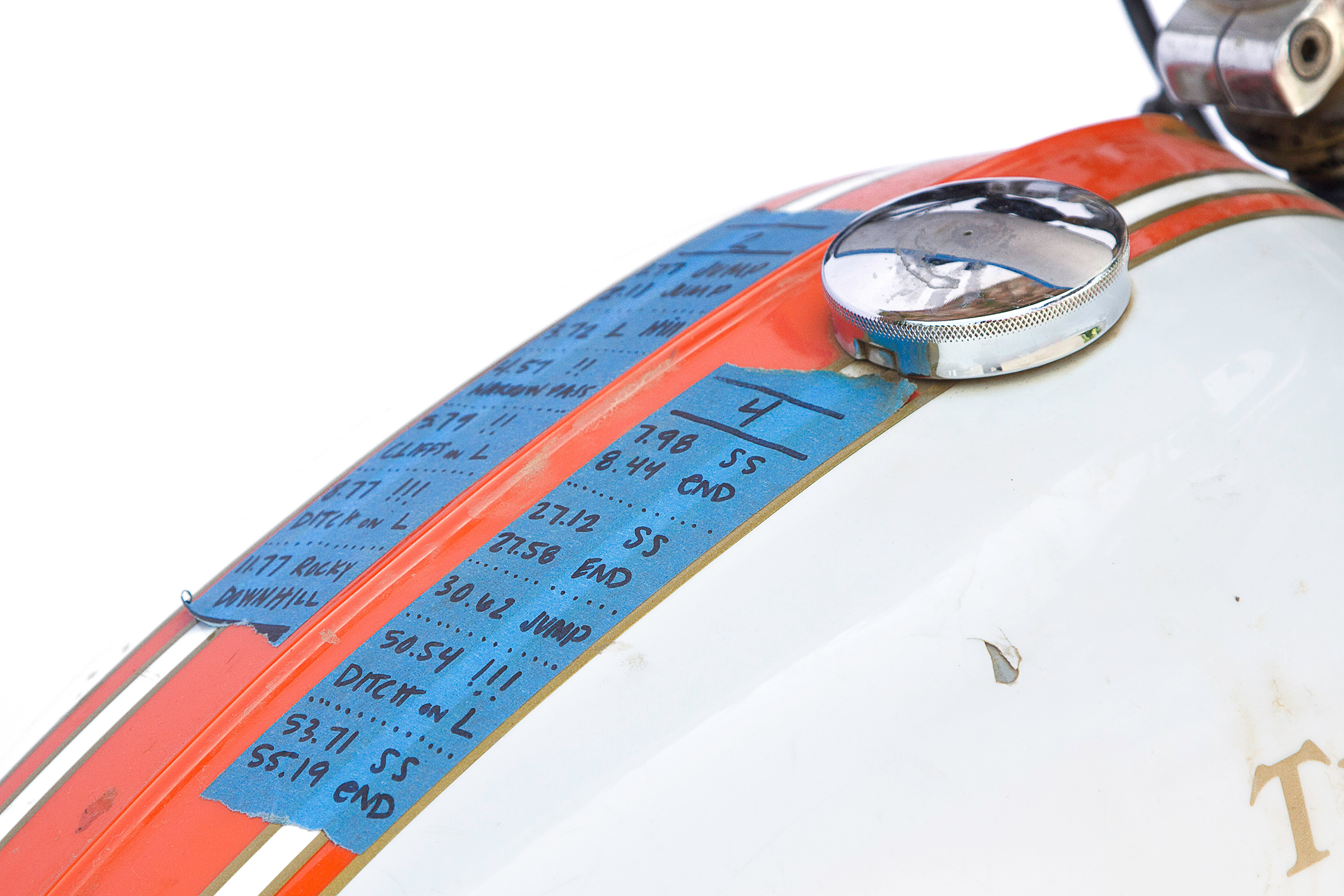 Terry the T120 has had some of the motorcycle industry's most skilled and talented tuners and mechanics work on him.
The original build, as purchased in 2012:
Terry Pratt
Eddie Crowell
Mike Haney
Bill Getty
The entire BSA Owners Club of Southern California
(many more)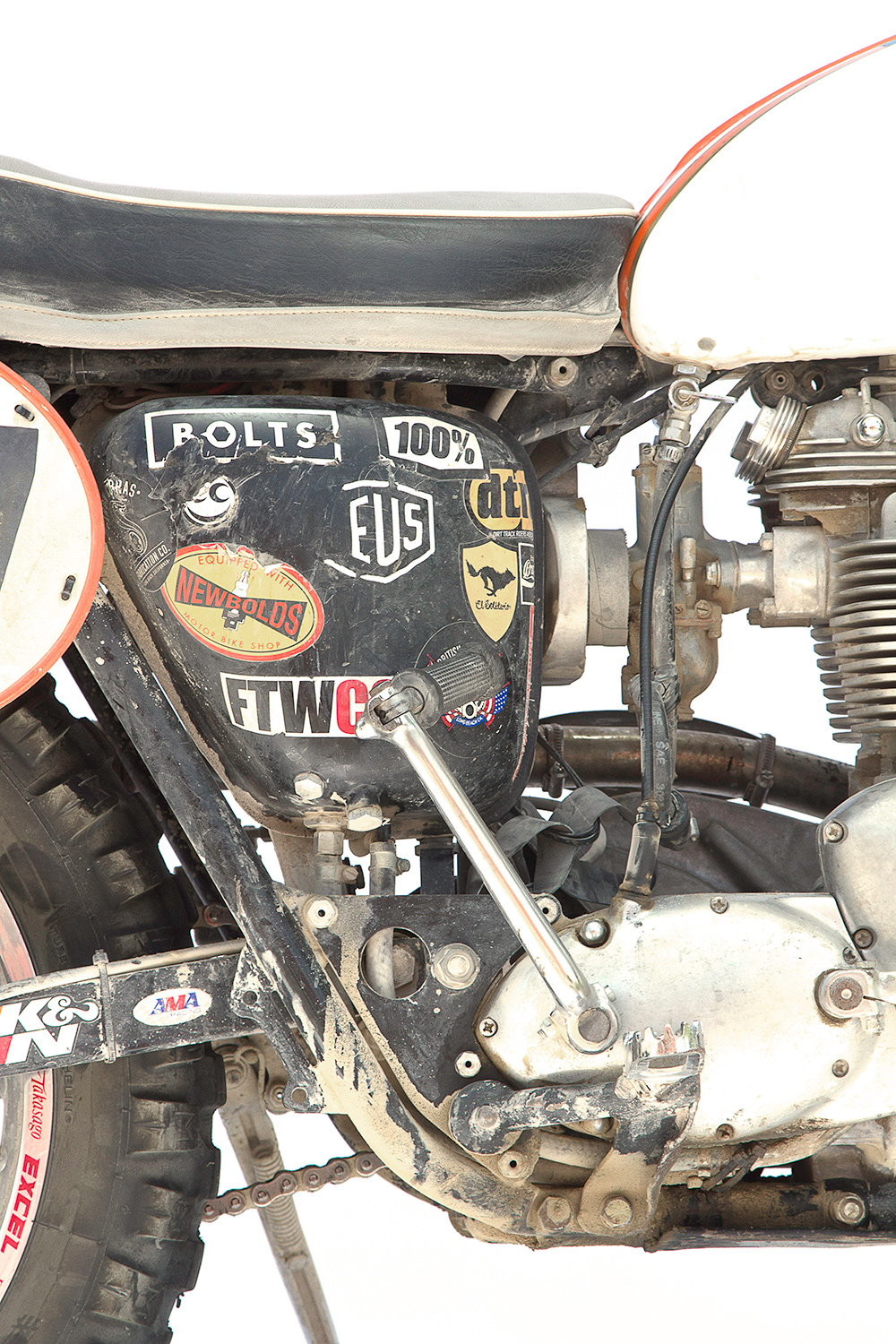 After learning that Terry Pratt would have encouraged the bike to be made as good as possible, Julian continued what Terry had started and the following people have worked on the bike to make it the Mexican-1000-Winning bike it is today:
John Hateley – (race prep and tuner)
John French (engine builder)
Mike Libby (machine work – head, cams, go fast stuff)
James Baneke – (fabricaTor and super nice guy)
Pierre Vaillancourt – (Suspension tuner)
Richard Adams – (Fork Supplier)
Frank Chatokhine – (The Number 1 in Europe)