World's strongest fiber was discovered by chance in 1963 & it took another 27 years to commercialize and bring it to market. Dyneema® is currently being used to moor oil rigs, lift buildings, repair humans or stop bullets. El Solitario is using Dyneema® to make the world's smartest denim. Strongest than leather, Dyneema® is also soft, light and thermally conductive – keeping your skin cool in the warmest conditions. For our first encounter with Dyneema®, we constructed a sample of our high powered Bonneville Coverall and took E.S. Malo- Bueno to the Tabernas Desert for the ultimate test. Watch the short documentary below and you will see what we are talking about.
El Solitario is a brand that celebrates contemporary motorcycle culture and its disruptive ethos, with an atavistic mentality. We design and make our audacious high end collections focusing on craftsmanship and authenticity, from the most severe respect, to raw materials and traditional techniques, but always blending with a radical innovative perspective resulting in a unique approach to the world of luxury rider's apparel.
As riders of vintage, and mostly inappropriate heavily customized iron, we know what happens when something goes wrong, but we have always dressed for the ride not for the crash. Principle that kept us away from all clumsy double liner kevlar proposal and its likes. This is why when we first acknowledged Dyneema's® specs we were immediately intrigued and had to give it a try. A material stronger than steel that floated on water!@# With a 62% of Dyneema® in our denim, we could get a fabric 133 times stronger but retaining denim looks, fade and hand. Motorcycle CE standard tests certify an abrasion free slide of approx 45 meters (3.57 seconds of fast tarmac under your skin) before any signs of damage or stress appear. Are you still with us?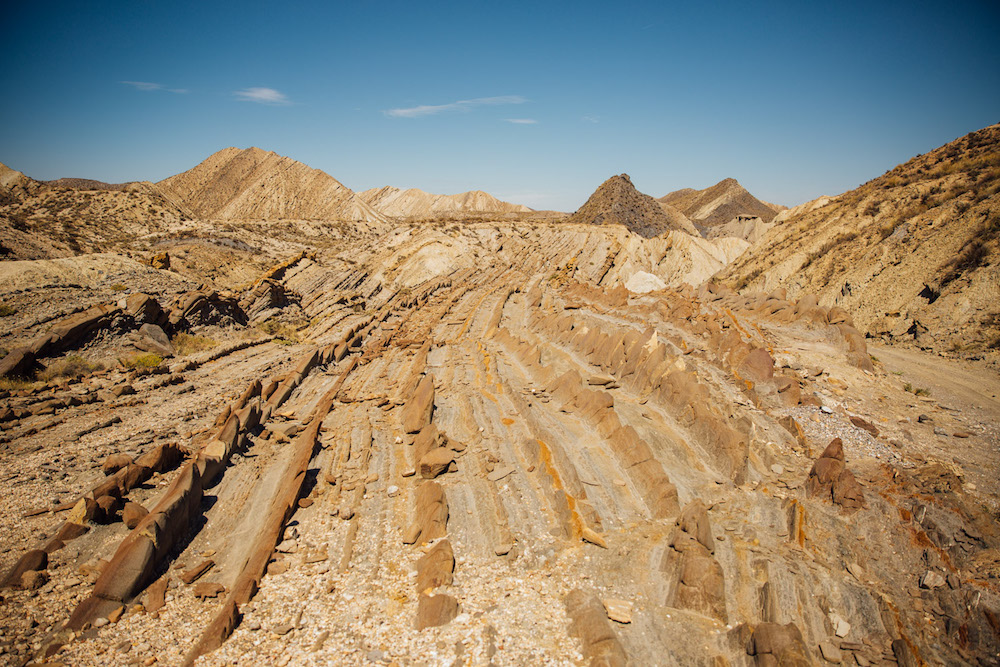 The Tabernas Desert, is located within Spain's southeastern province of Almería. Sandwiched between the mountains of the Sierra Nevada, is one of the most dramatic landscapes in Spain. The only true desert in Europe, there is a surreal, lunar quality about its weirdly eroded ravines, dry river beds and barren slopes devoid of vegetation, bleached by the sun and occasionally singed with ochre hues.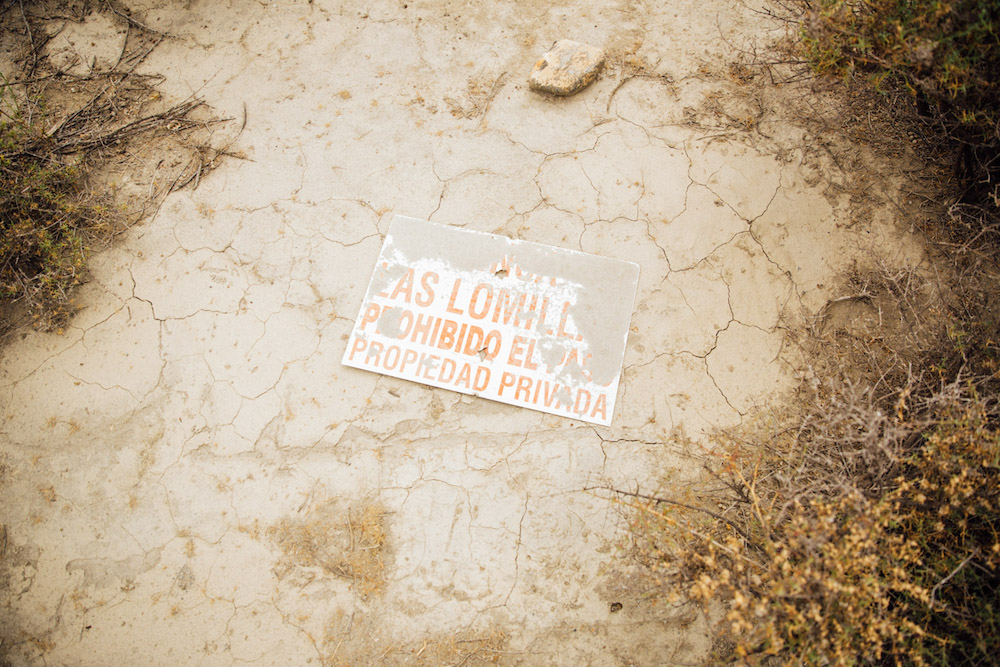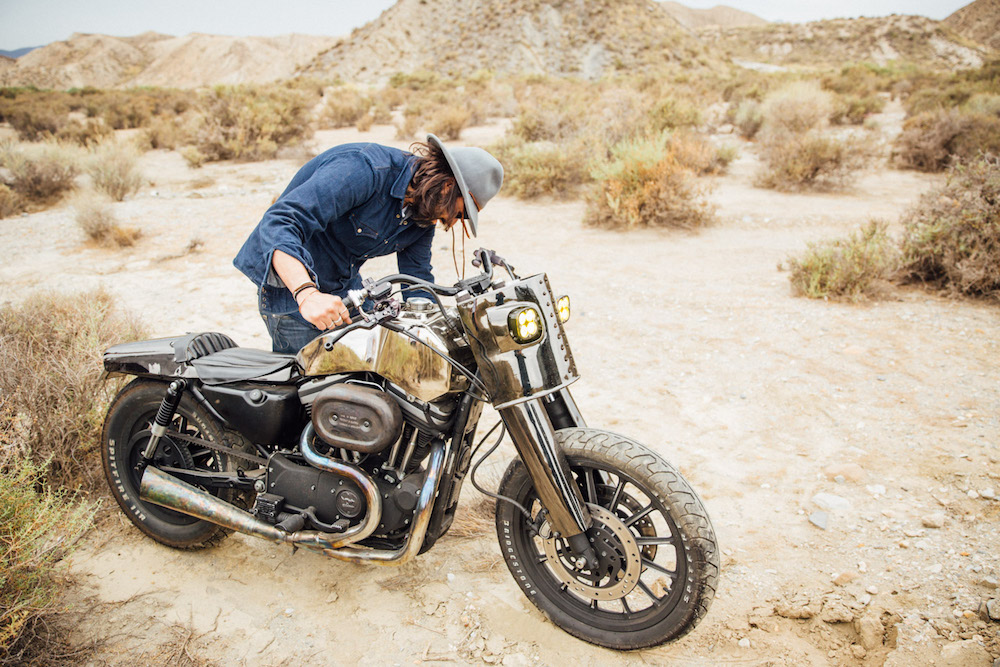 E.S. Malo-Bueno is the continuation of the journey we started with E.S. Impostor. A giant leap forward into the future, from the perspective of a traditionalist collective with an anthropomorphism fixation. The perfect motorcycle to empower the jump of El Solitario into the cutting edge fabric technology .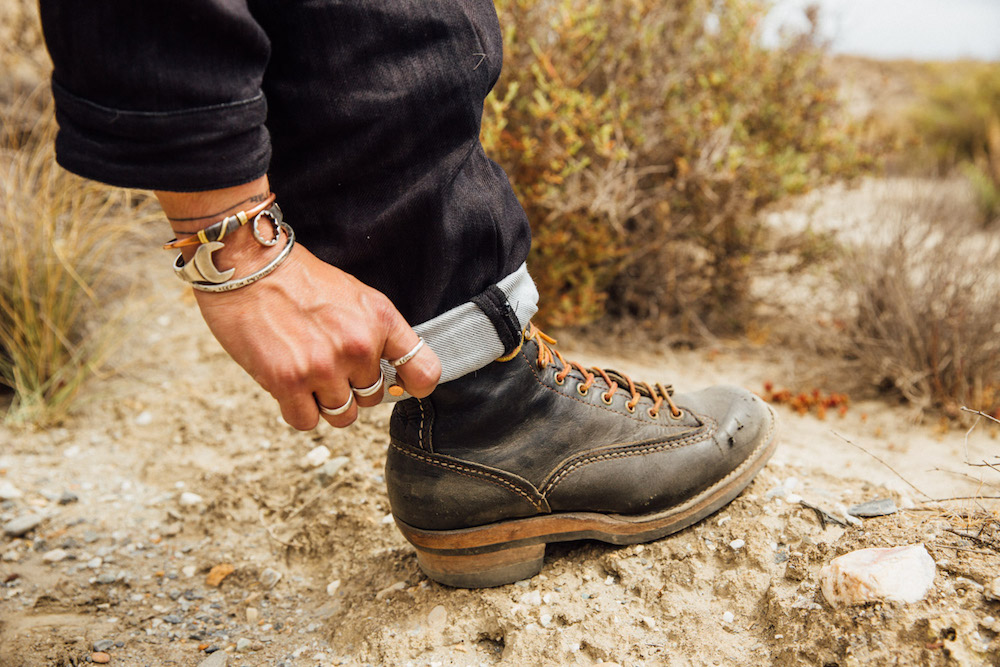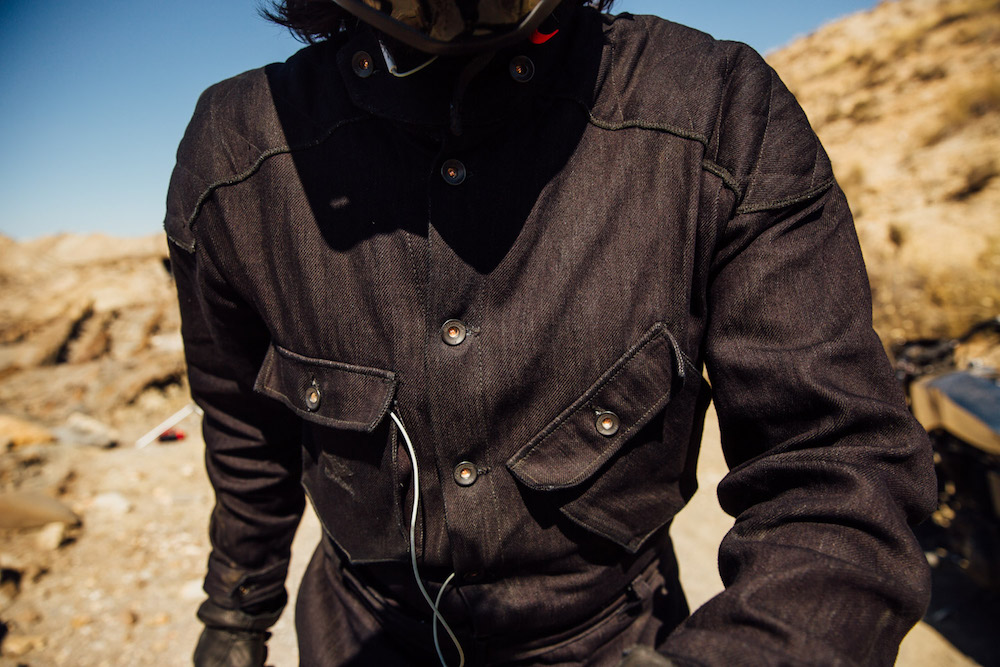 The wold's toughest fabric needs a certain protocol to be turned into high performance garments. With 62% Dyneema®, you need special Scissors to cut through the fabric and titanium needles, used at ultra low speeds, to sew these bad boys and make them into the World's Toughest Coverall!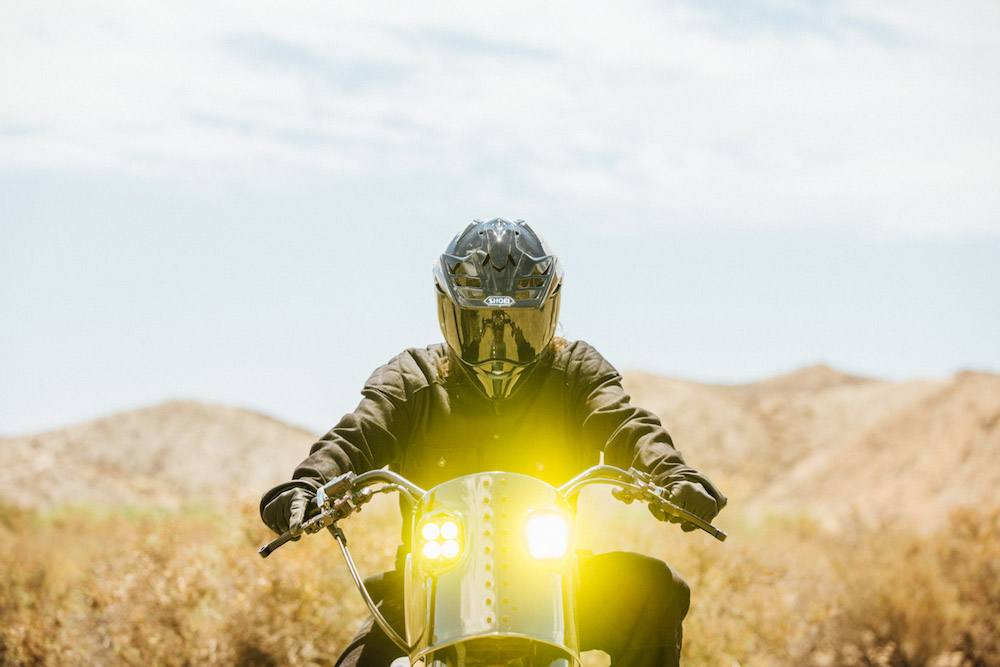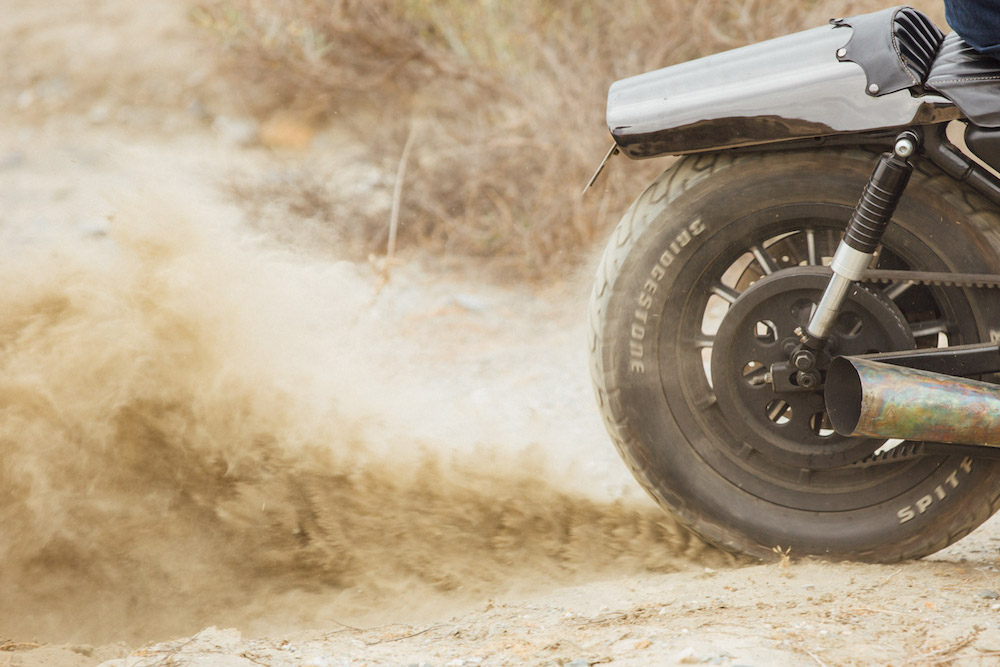 Luckily for us, after pulling a few strings, we were granted access to the same finca where Sergio Leone in the late 60's shot his Spaghetti Western Trilogy: "A Fistful of Dollars", "For a Few Dollars More" and "The Good The Bad and the Ugly"! We also carried with us, a stunning Arri to shoot with and a killer Octocopter to fly and capture all the action on film.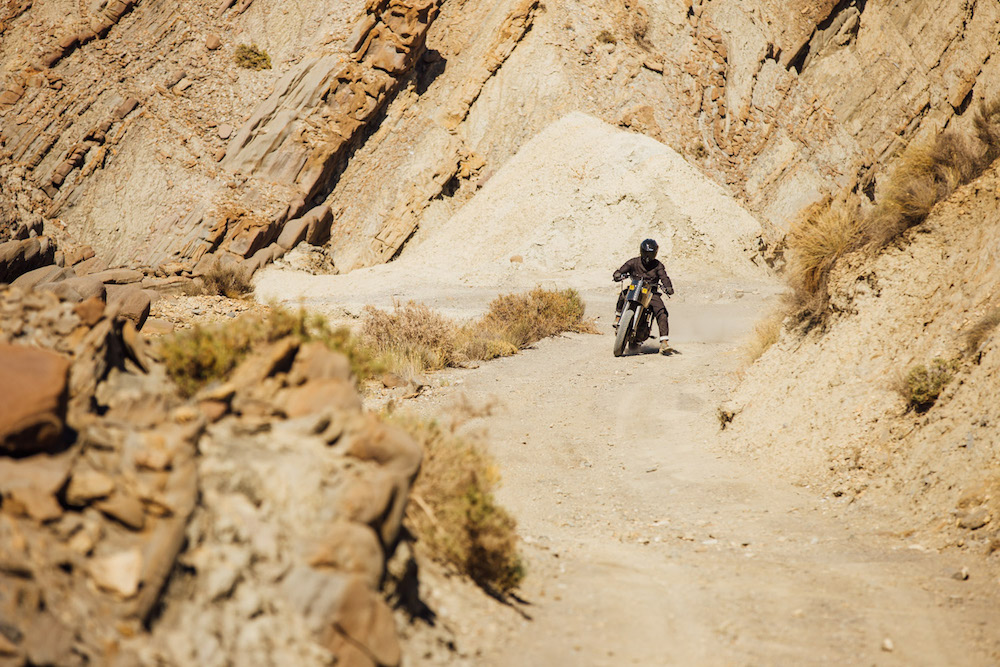 With its poor soils, low rainfall and temperatures that range from -5°C to 48°C, the landscape has been little changed by agriculture or other human activity, making it the perfect place to put our new products to the limit.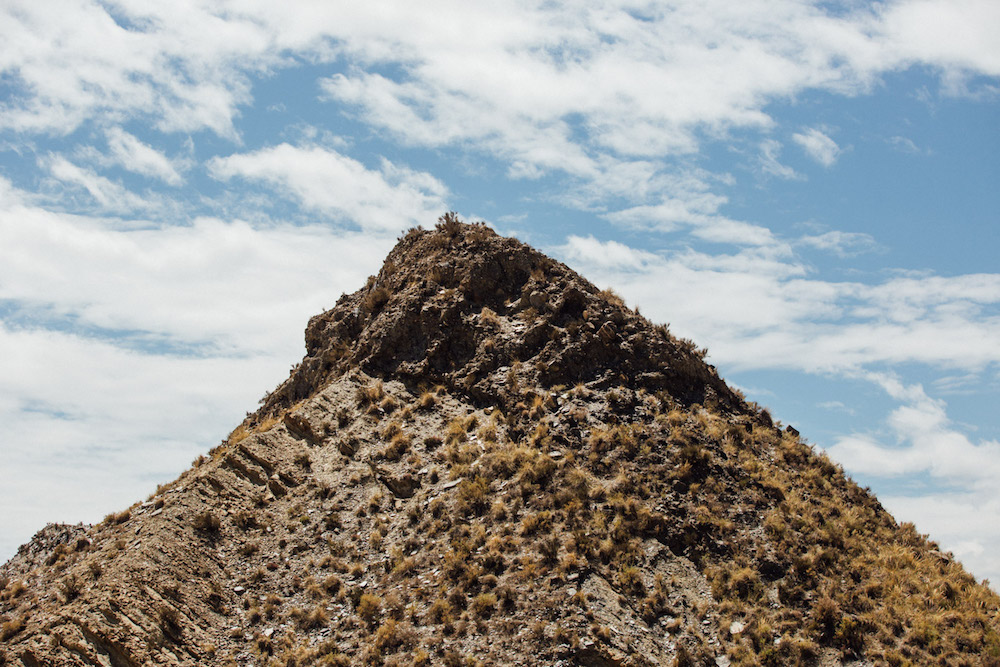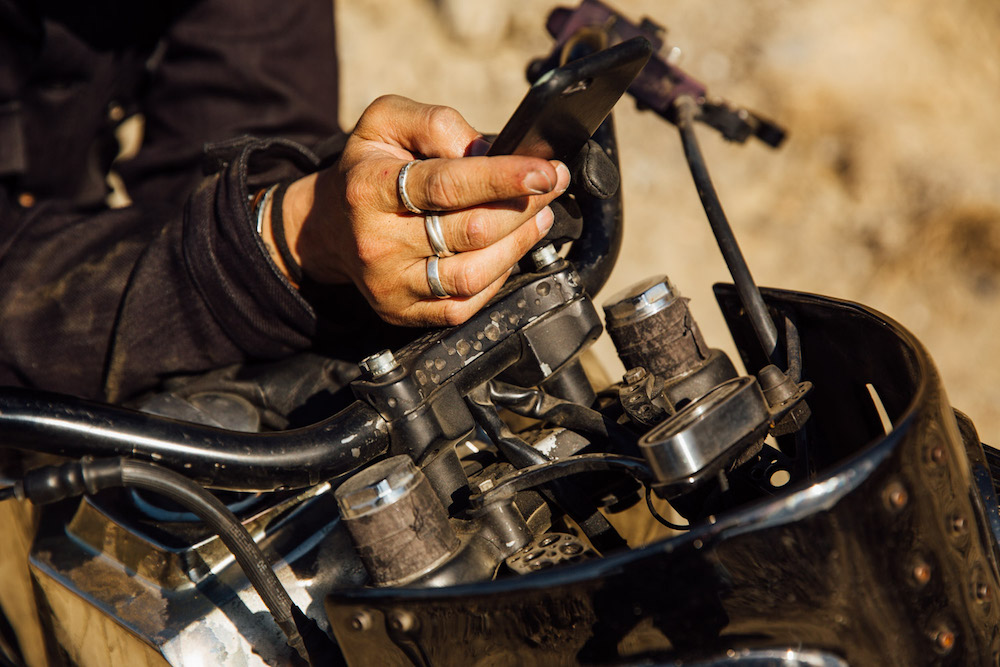 Killing time at 40 degrees inside my armored Coverall, while trapped in the habitual Hurry Up & Wait plan, that visual's masters usually implement until they get everything just right. The wait under the sun inside such a dark garment proved to be much better than expected, as the coverall remained soft and light breathing as regular cotton would do, staying dry inside.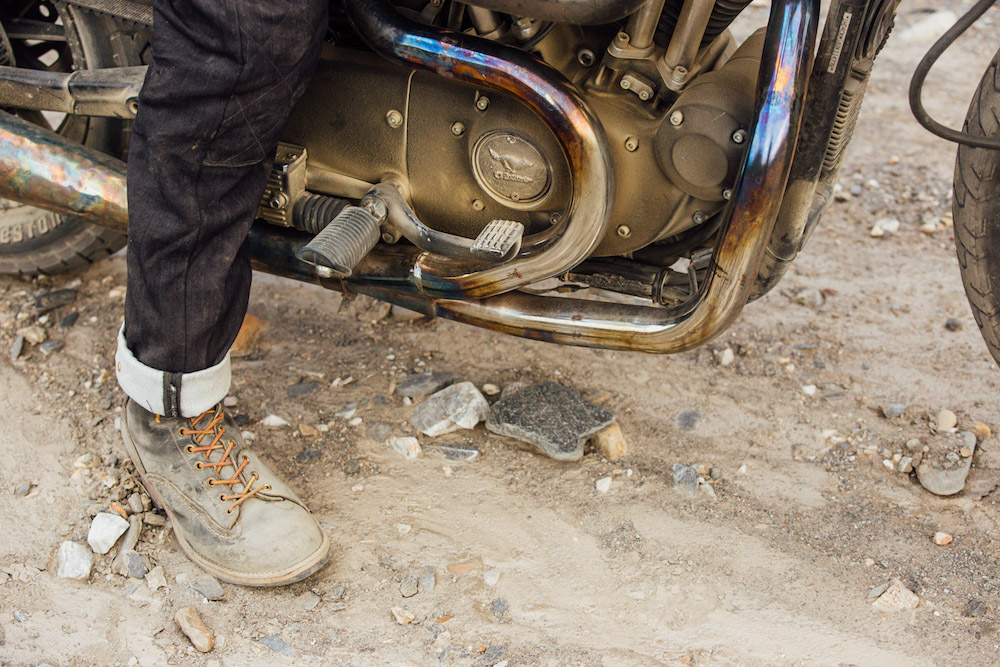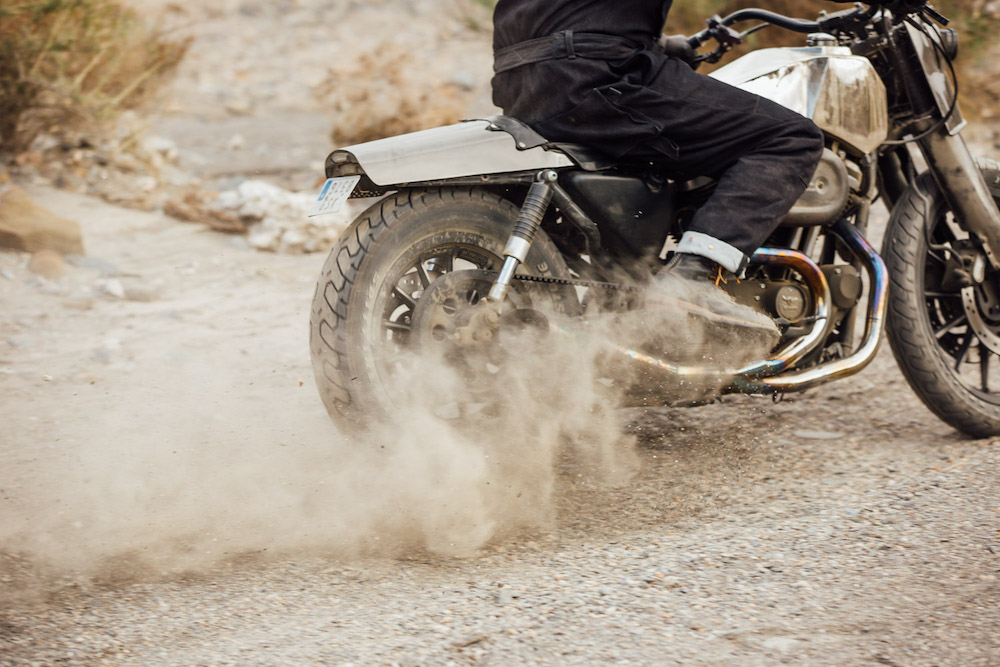 All I had to do was to concentrate on the bike and try not to crash. Easier said than done, the 500lb Malo-Bueno hit the ground more than once and ended the day, with both shocks crying for a rebuild, a broken lever and a few dings in her defying stance. Mrs Wolf was not to be happy on my return, but that is another story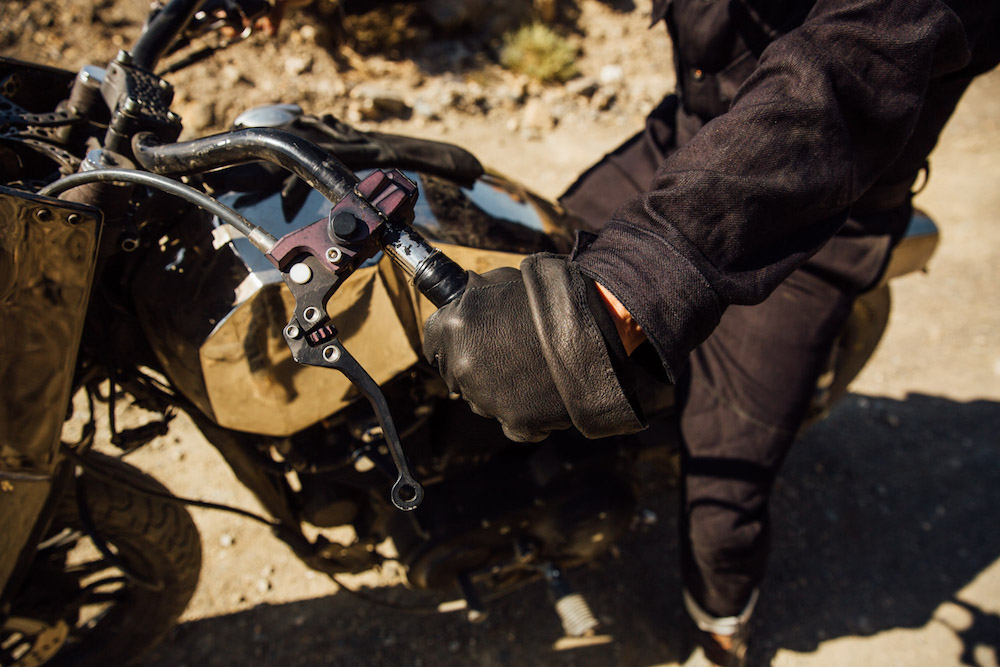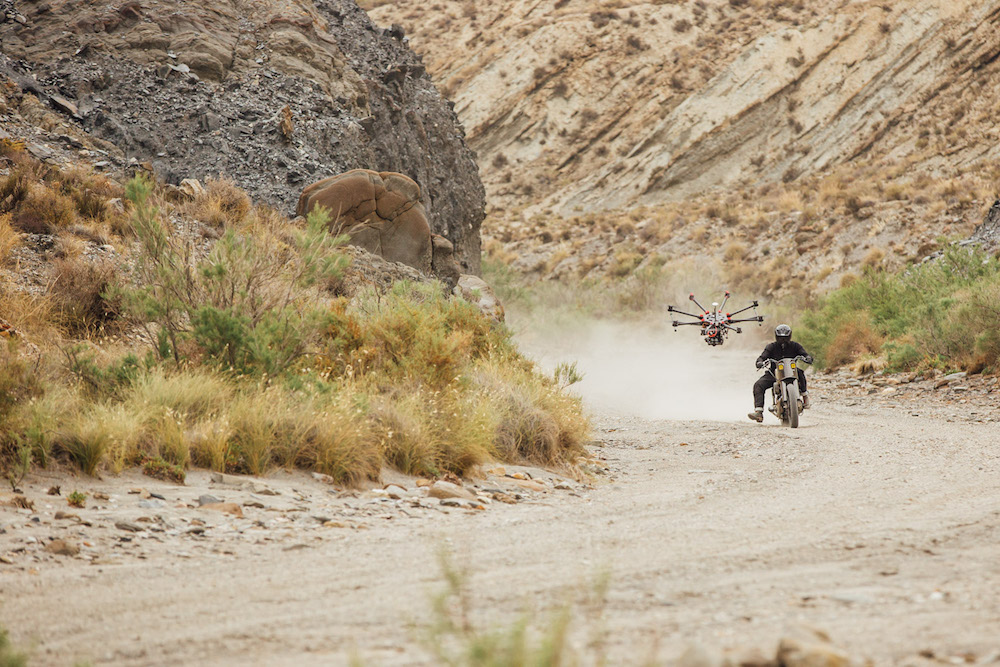 With Road tires, 250 kg of Iron motorbike, no suspension travel and soft sands, in the river, I had to keep speeds of 80mph+ to keep the front wheel from sinking in the sand. Sketchy fun!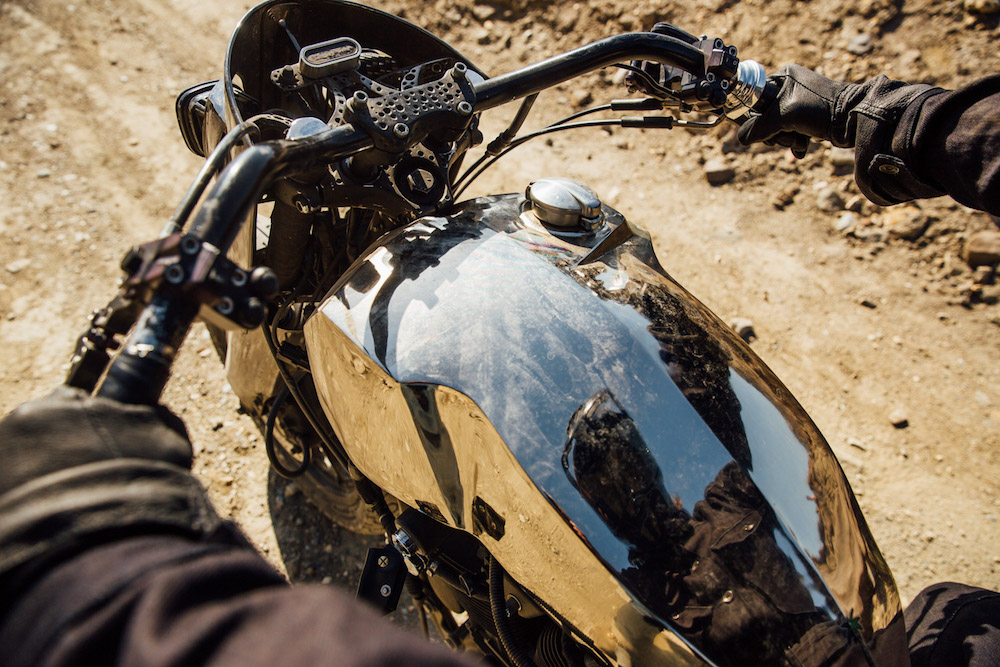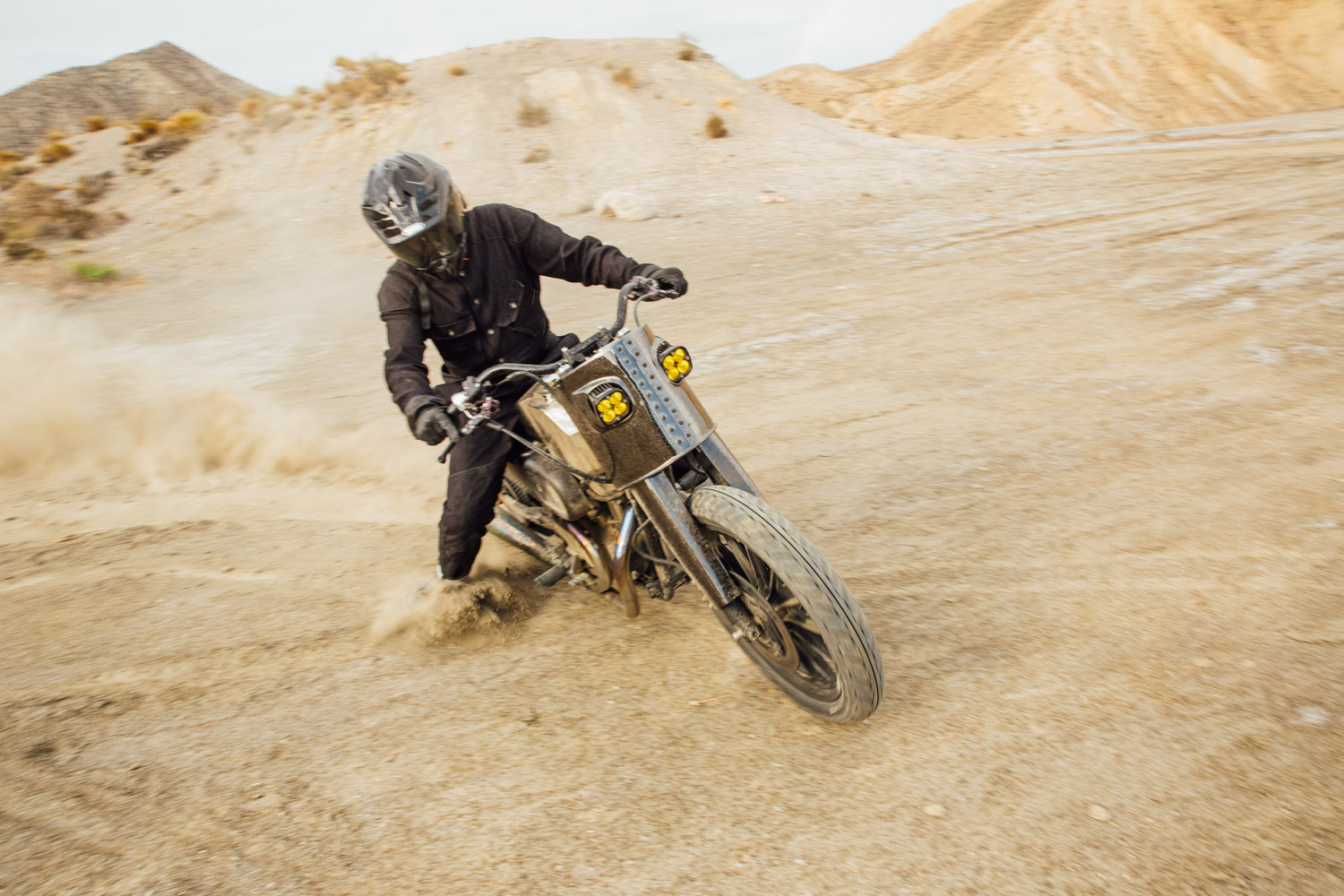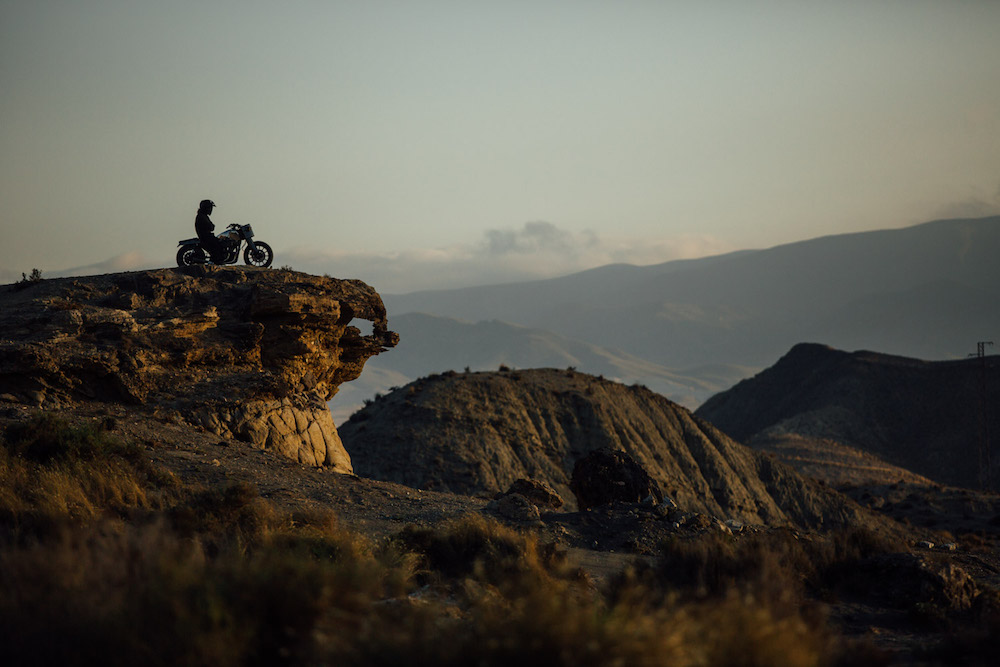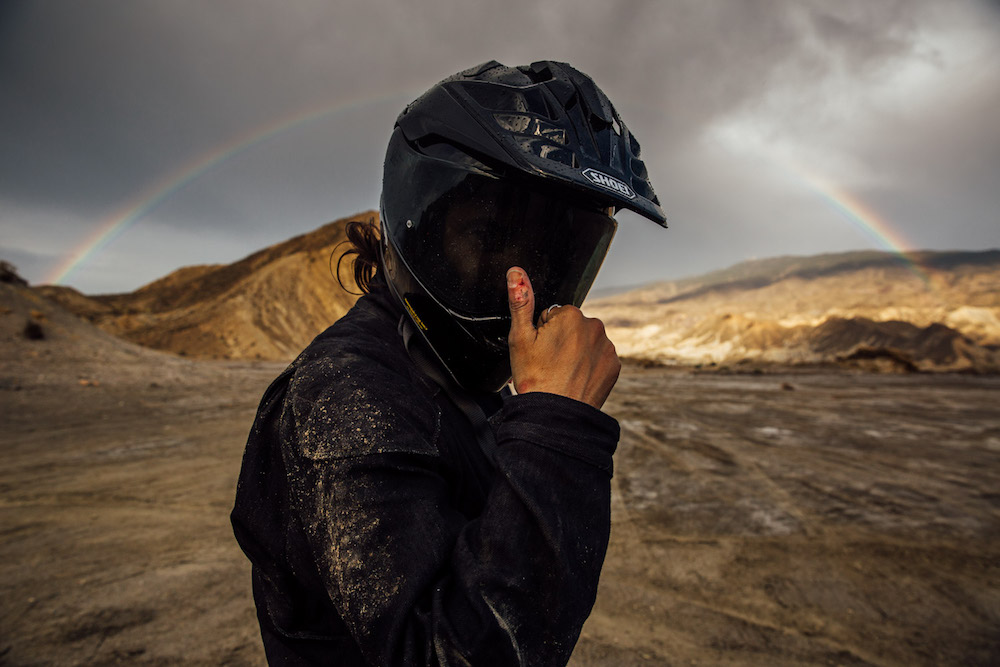 The Dyneema® Coverall, as it was meant to be, withstood abuse & debauchery without a scrape. On the contrary my sore body was not unscathed, just adding more adrenaline to my already big grin state. Although nothing major, I did keep the John Wayne walks, for a week after the desert ride.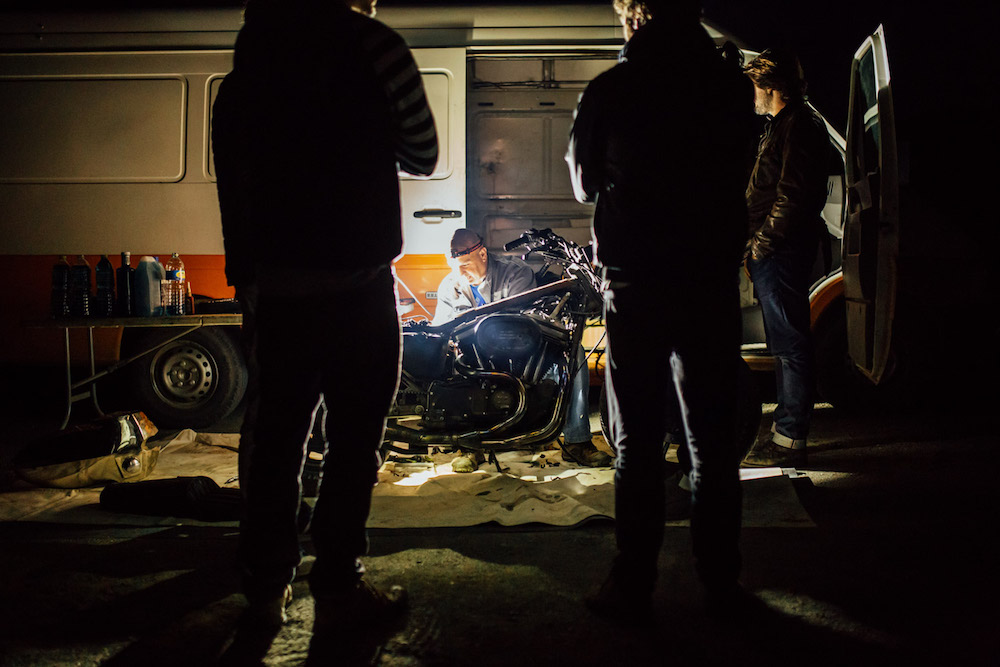 After my first crash, the headlights ceased to lighten up, so when we needed to get ready to shoot at night, we had to dismantle almost the whole bike just to find the source of the malfunction. In the end it was a silly wire, inside the handlebars as the ISR brake lever, (with built in switches), had rolled down cutting all wires in its way.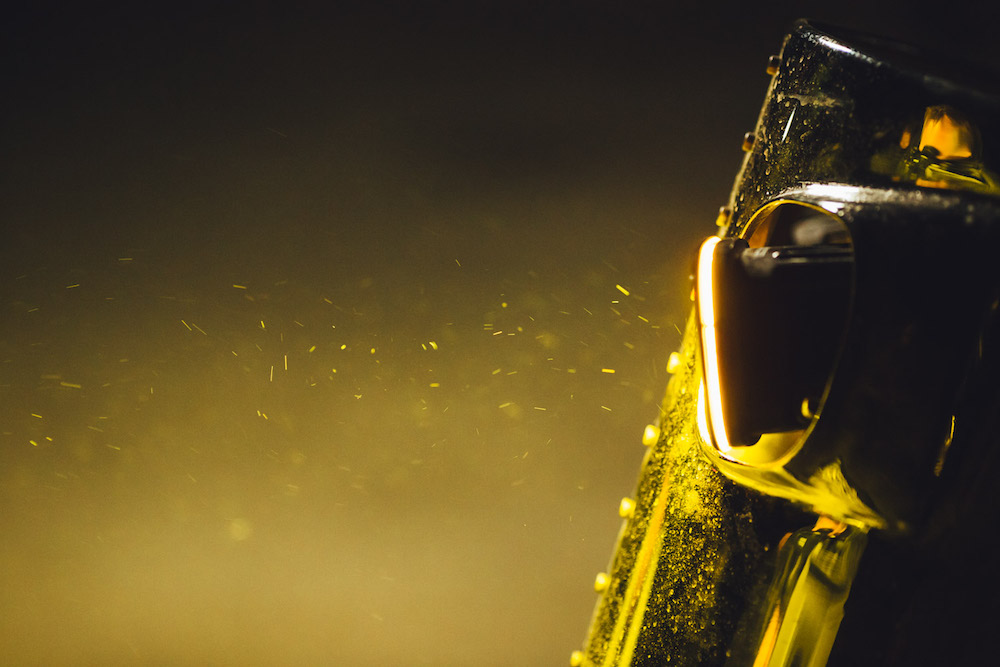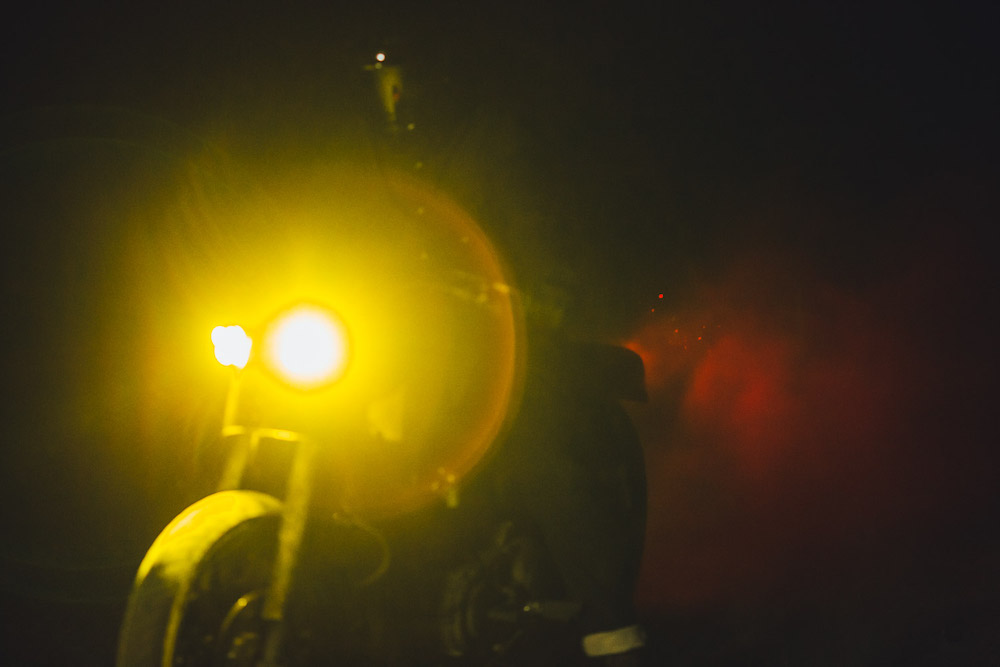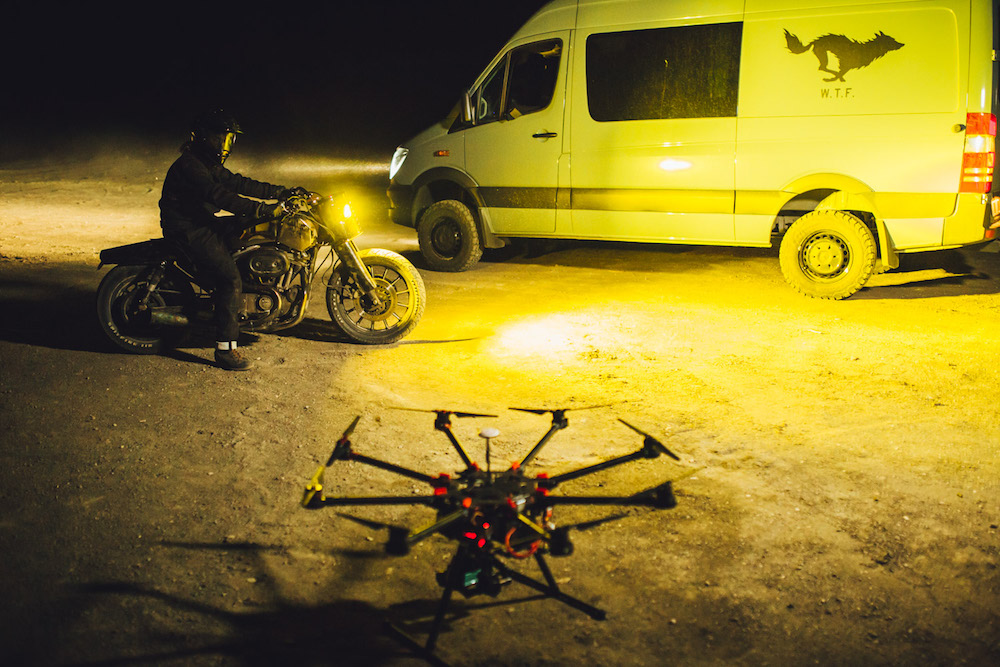 Special thanks to Peter, Nina and Noud for believing in this mad house and bringing us the opportunity to take the lead and show the world the future in high end protective dress. To Yves and Walter for their endless patience, killer eye for truth and constant TLC. Constanza and Bjorn for the thrilling soundtrack, the Aeroshots crew for their breathtaking skills and "buen rollo", Lalito for the keys to the Ranch and, last but not least, to Periko and Asma for crossing all red lines having the Coverall delivered in a record time. You rule!
*The Dyneema® Coverall and a full range of El Solitario high performance Dyneema® powered apparel will be soon available to purchase in our store.