The wolf is going to race with the DTRA (UK National Flat Track Championship) & DIRT QUAKE, next weekend, with the Sideburn Gang. So far nothing new as this year, is our third time in the Kings Lynn Arena, but this time we wanted to raise the bar, kicking airports out of the deal. Yours truly, will have the privilege to ride El Solitario custom Zaeta 530 from Galicia to England, race it there, and ride back.
Round 4 of the Maxxis 2016 UK National Flat Track Championship on Friday 15th July will have a live stream on the internet.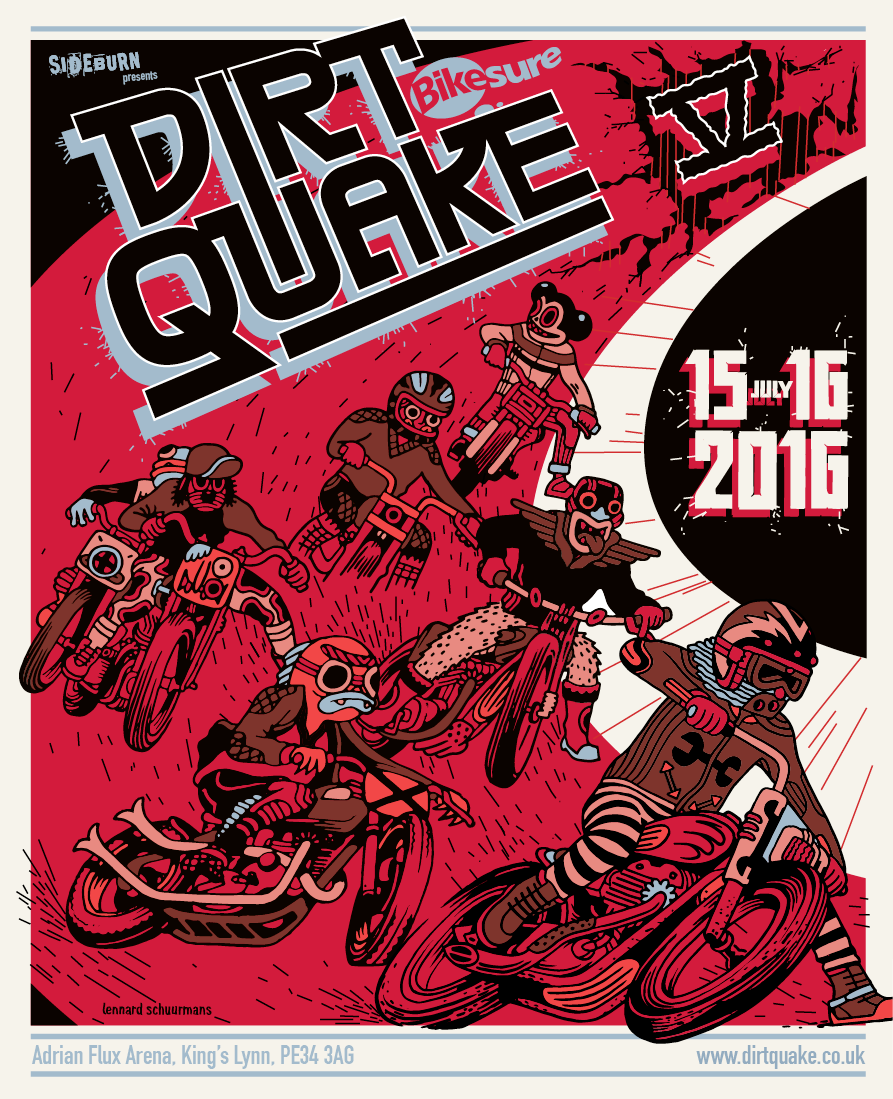 Dirt Quake V will take place on Saturday and E.S. Zaeta – Pluto will have fast fun turning left on the Street Tracker Class
As dear Paolo Chiaia, father of the Zaeta, intended: The 530 is a steet-able race bike, short, low, very light and powerful. It vibrates a lot and it is a bit brutal. In other words: Primitive! But with state of the art technology! A beautifully exercised rolling contradiction that one way or another was shouting to be Solitariazed®.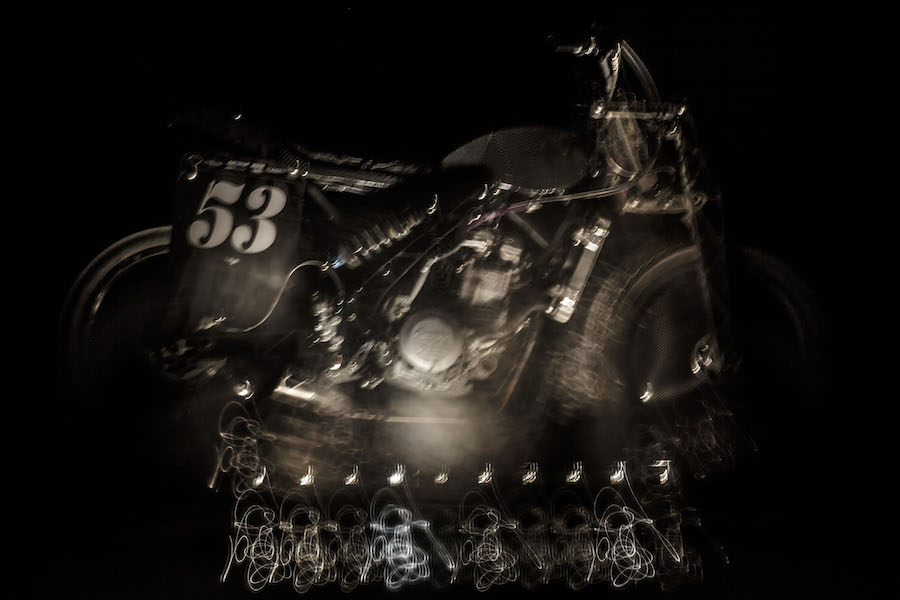 A radical motorcycle like this, demanded a radical adventure, to put it against the ropes and see what is really capable of. Under the legal utilities and comforts, the Zaeta is a modern, pure breed, race bike and with less than a liter of oil in its cases, I will need to stop every 80km to check & refill, (Far from my 20s by now, doubt I'd resist much longer anyhow).  For instance, the oil will need to be changed at least 2 times before I complete the task! The MAXXIS Dirt Track tires are also an issue, and we already sourced a fresh pair, waiting for us at Krazy Horse in England, in order to start the race in good shape. *About the endurance of my limbs after so many miles on this untamed beast we haven't actually prepared anything but we'll see…
Here is a short film about DQ4 that sums it all:
Read E.S. adventures in Dirt Quake II HERE
Read E.S. adventures in Dirt Quake IV HERE