On the evening of the Thursday, of Wheels and Waves, the Art Ride opened its doors in Casa Ciriza in the Port of Pasaia. 5km from San Sebastian, this beautiful fishermen town, welcomed Europe's most inclusive motorcycle crowd with open arms. More than 5.000 people visited the show which is a big success. The venue used to be a cod processing factory and had a derelict look that empowered the jalopies and other machinery as well as the various art shows, like the massive work of Japanese Artist  NUTS or photographers Polo Garat, Larry Niheues, BRUMMM or Nick Clements.  Inside our buddies from the Surf Film Festival took care of everything relentlessly, leaving nothing by chance.
For this year's Art Ride, El Solitario was hijacked and entitled into Moto-Heaven™ by our brother, the Spanish Photographer Alberto Garcia-Alix, North American Painter Nicholas Coleman and the world premier of our latest collaboration, with  Zaeta, AKA: E.S. Pluto. With this heterogeneous cosmos, Alberto Garcia-Alix created a dark and avant-garde space, in which to project a series of short films he had prepared for the event, with a visual potency and language never experienced up to date in any motorcycle scene. Wolf word!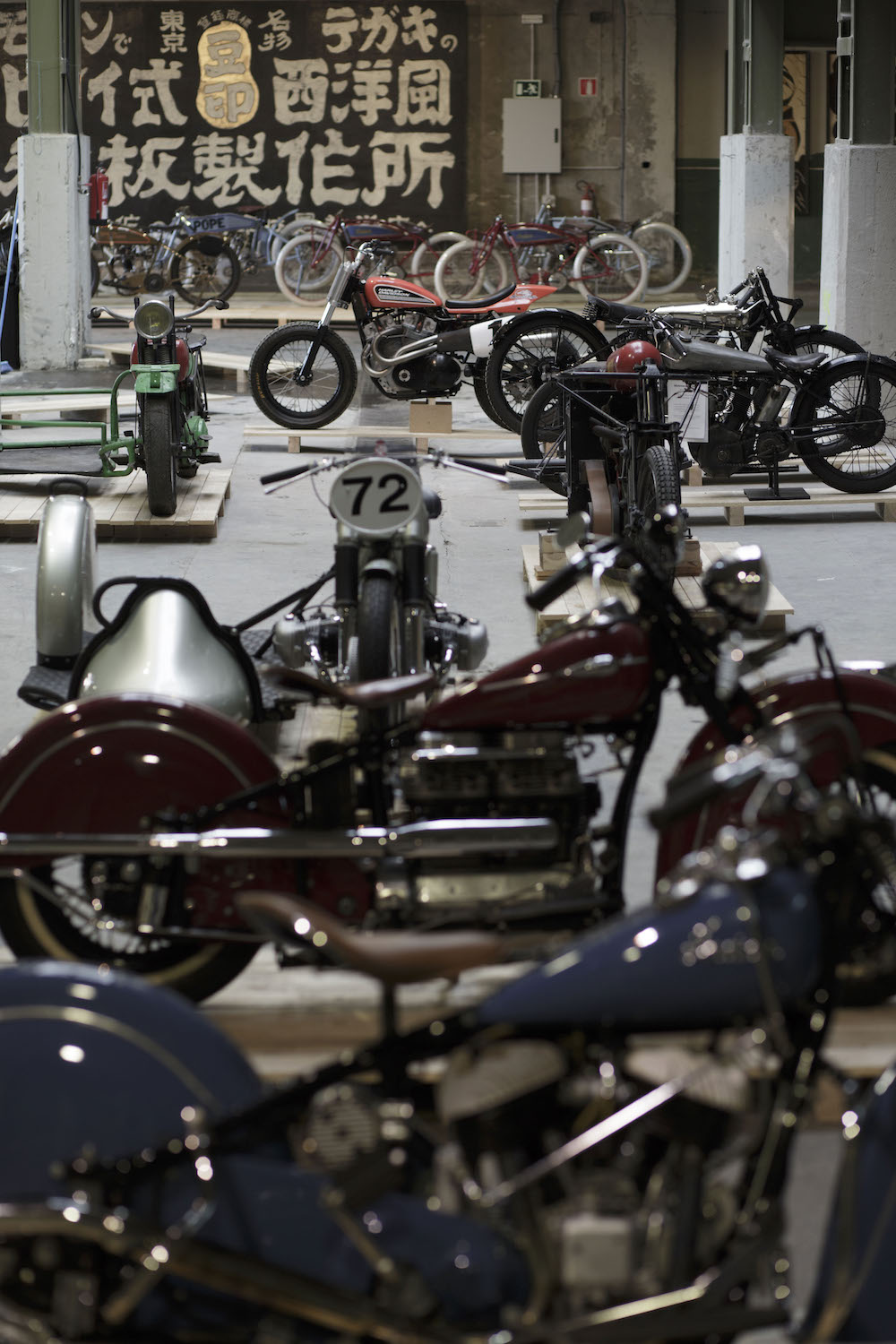 Last seconds of peace right before the gates opened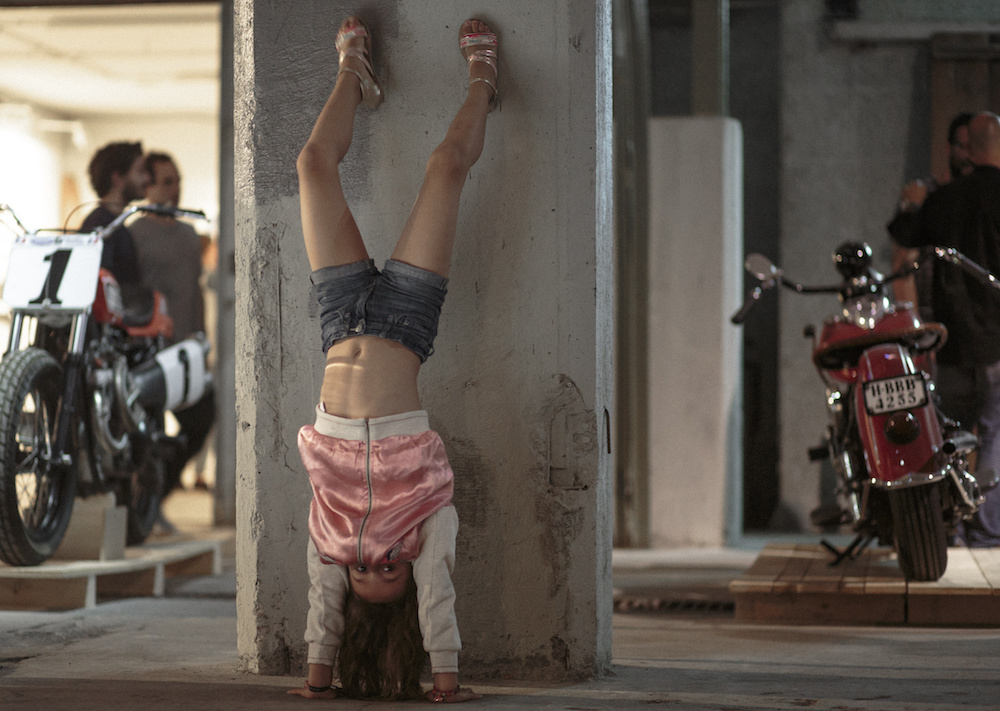 Motorcycles are fun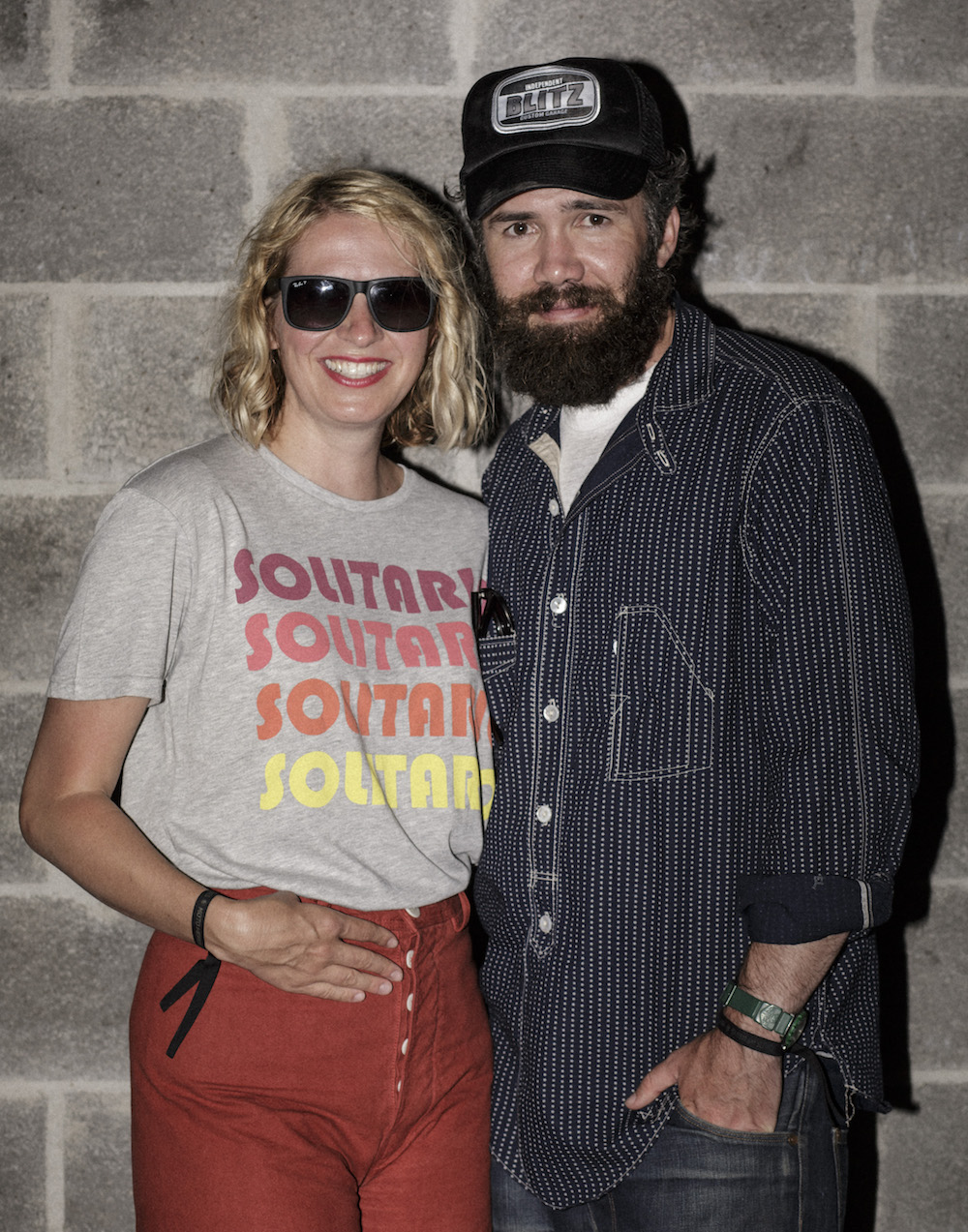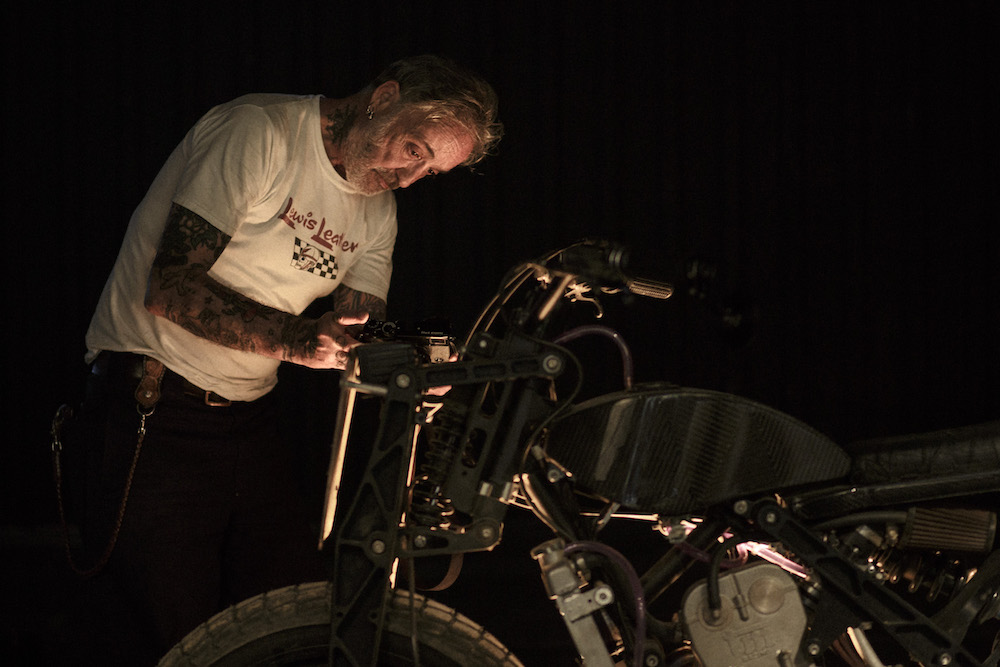 Alberto Garcia-Alix took care of even the tiniest detail making the language and narrative of our space worthy of the most vanguardist hall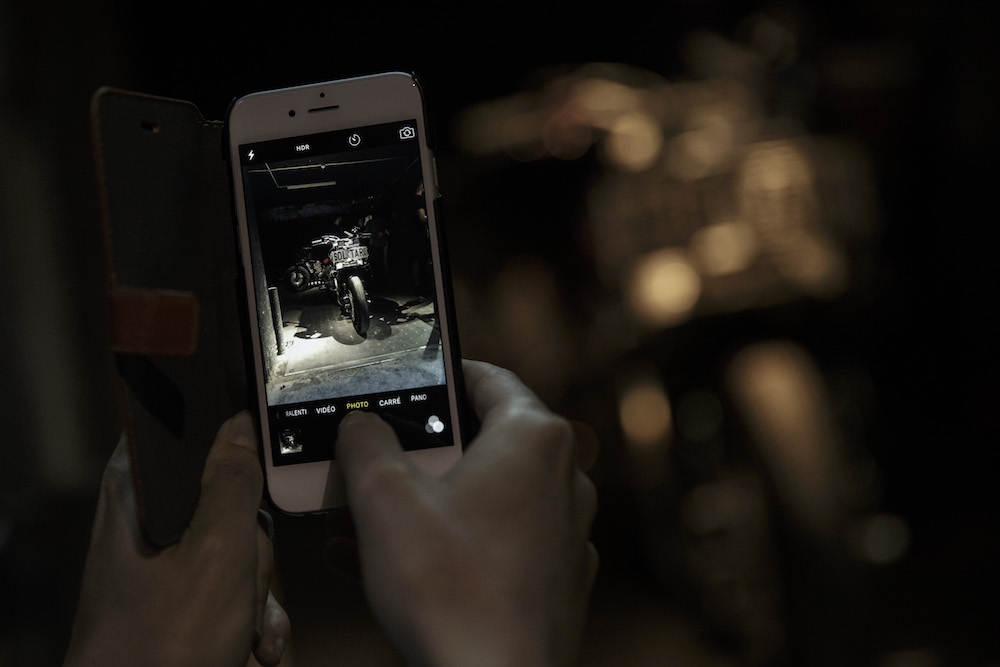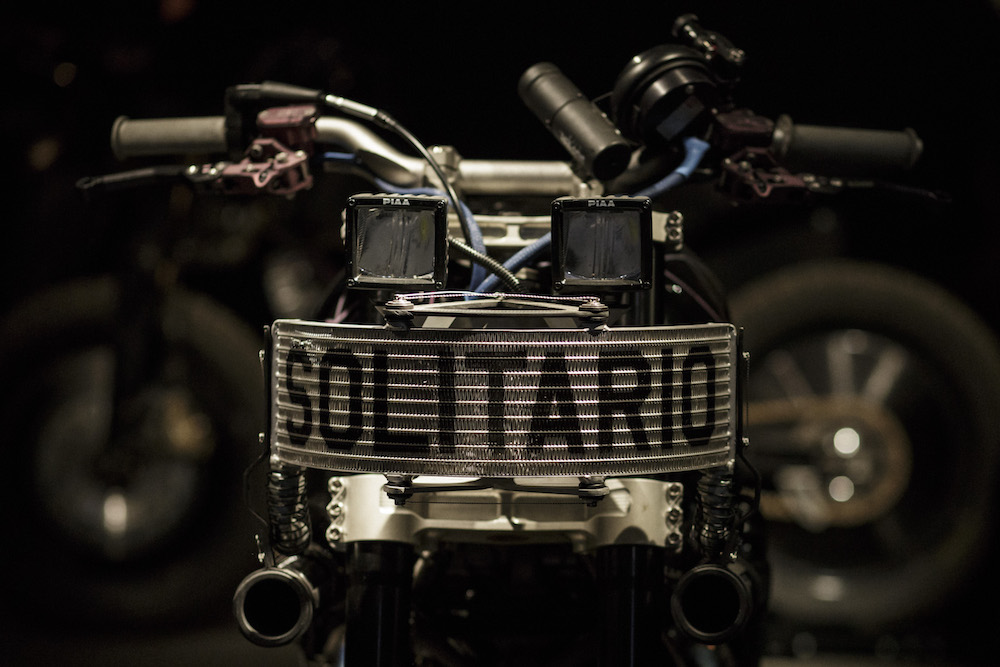 E.S. Big Bad Wolf was guarding the entrance  intimidating spectators, softening them a bit, in order to better acknowledge what moto-dreams™ are made of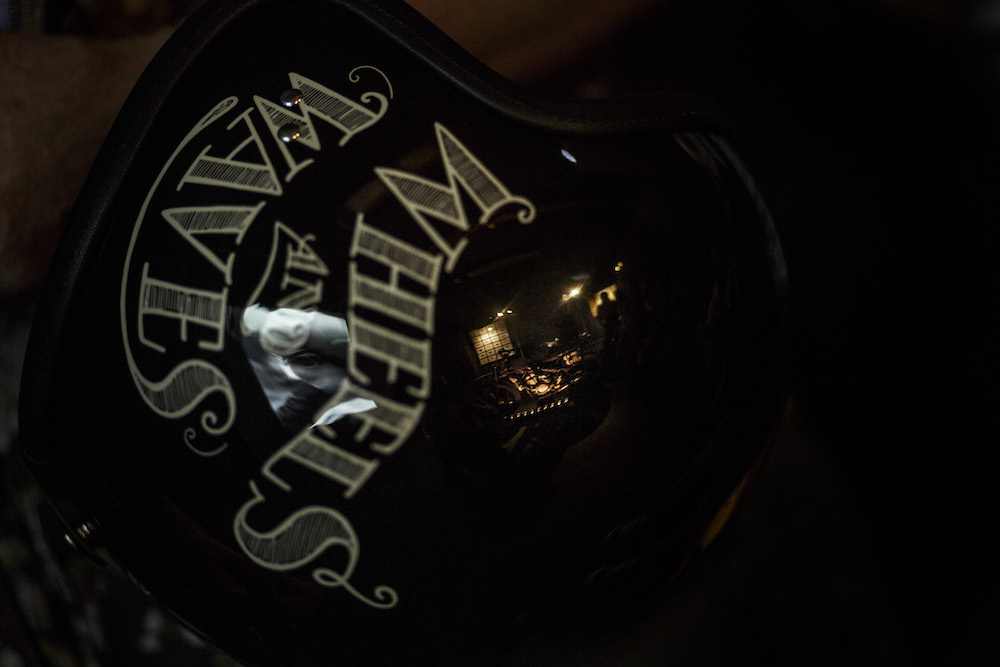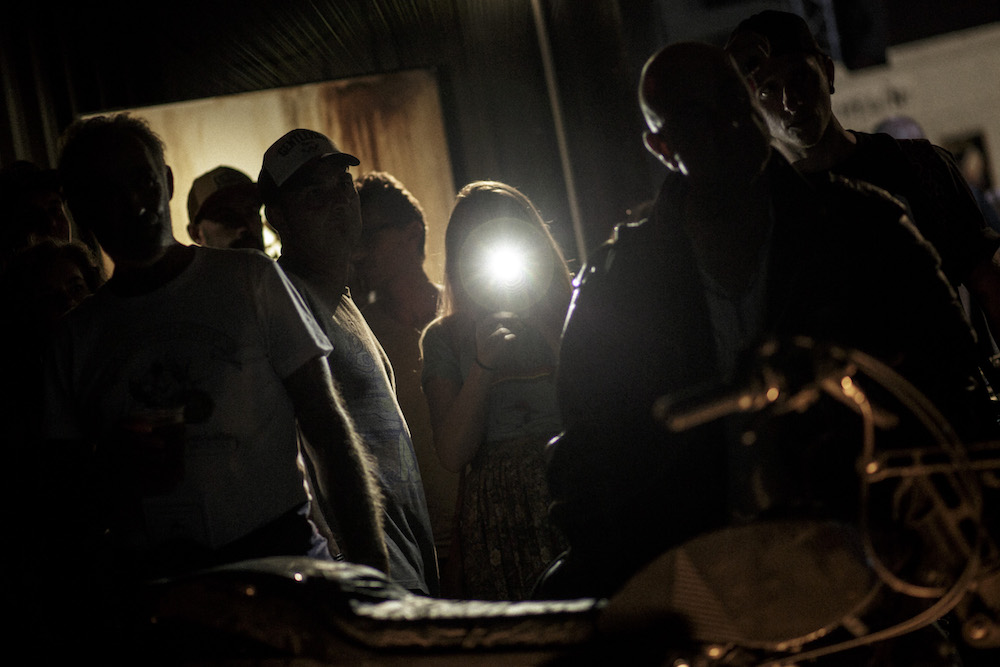 Reduced to one of the cold storage cod meat lockers, in the main floor, visitors were drifting in with just curiosity and even some distrust,  only to leave perplex and in ecstasy clapping on their way out!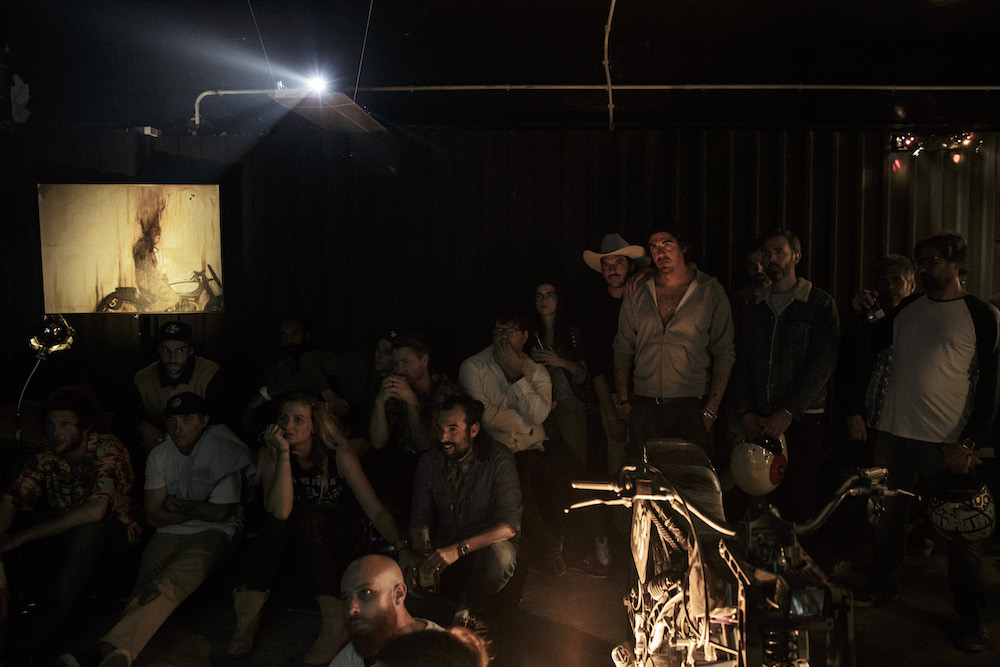 What do motorcycles dream of? If you visited us, now you know!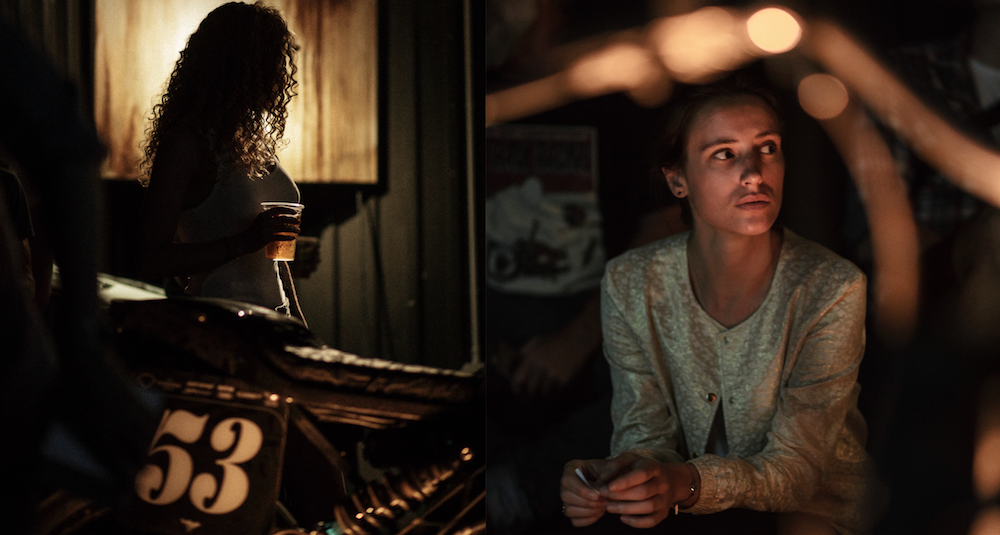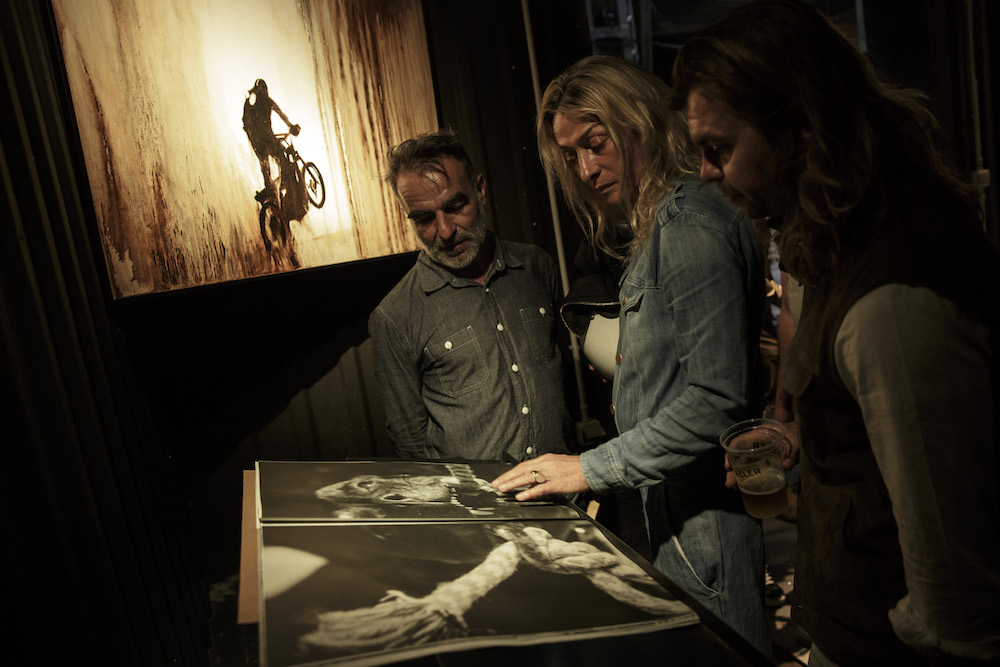 Illuminated by Nicholas Coleman's painting  is Photographer Polo Garat and Virginie space traveling with the new "El Solitario Family Circus", Alberto's latest "obra maestra" on paper, breathtaking by its own rights, character and size!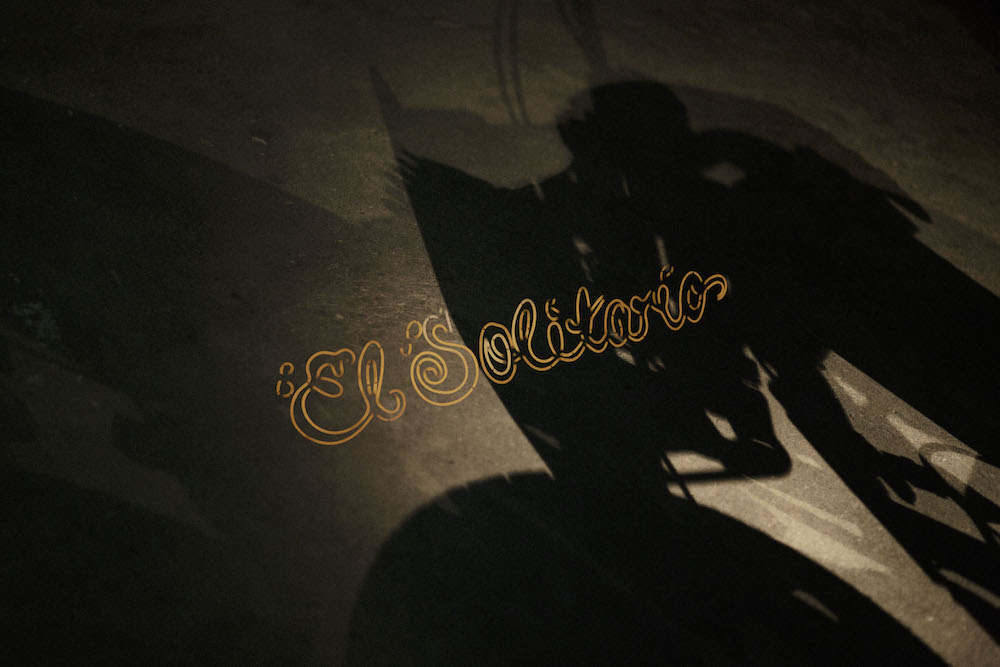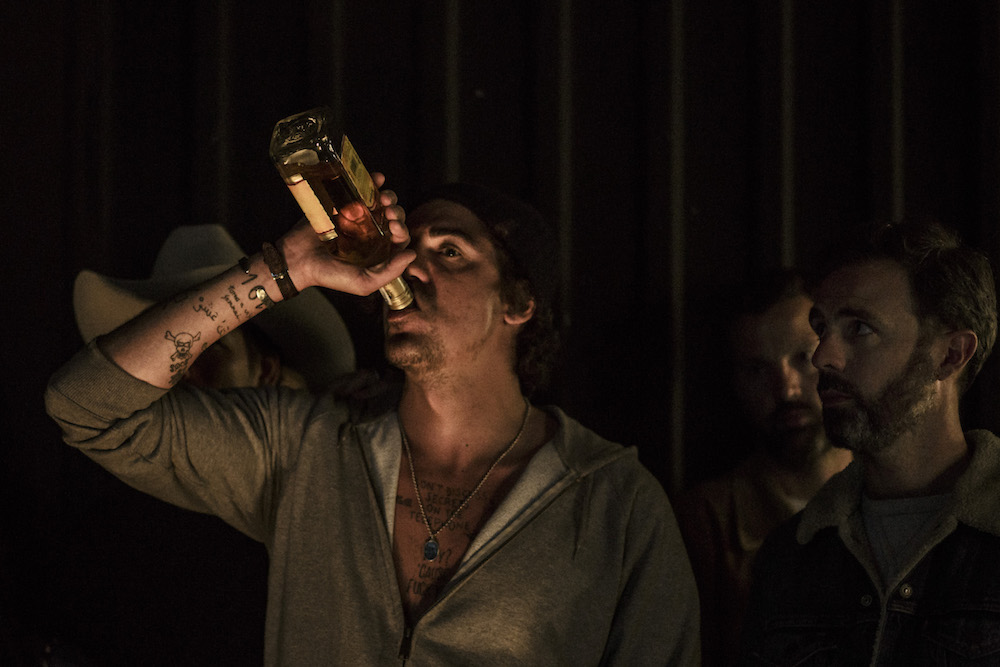 If you were lucky enought to be one of the chosen few to be locked into the cold storage locker you were treated, among other substances,  to a series of films by His Satanic Majesty, Alberto Garcia-Alix the paintings of Nicholas Coleman and a close up view of El Solitario's new Zaeta "Pluto."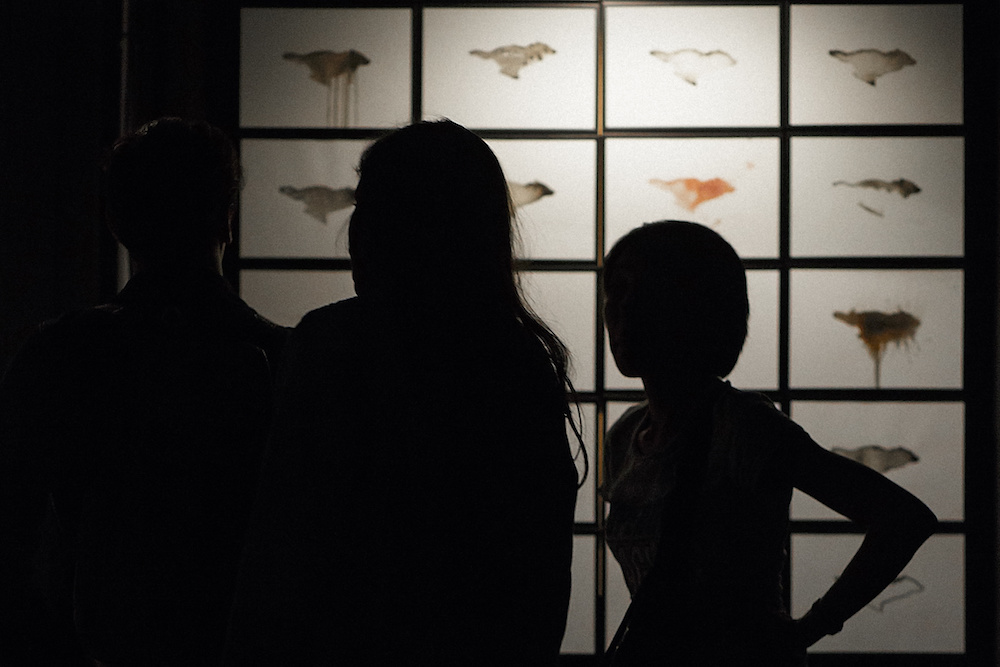 Wolf Studies in watercolor by Nicholas Coleman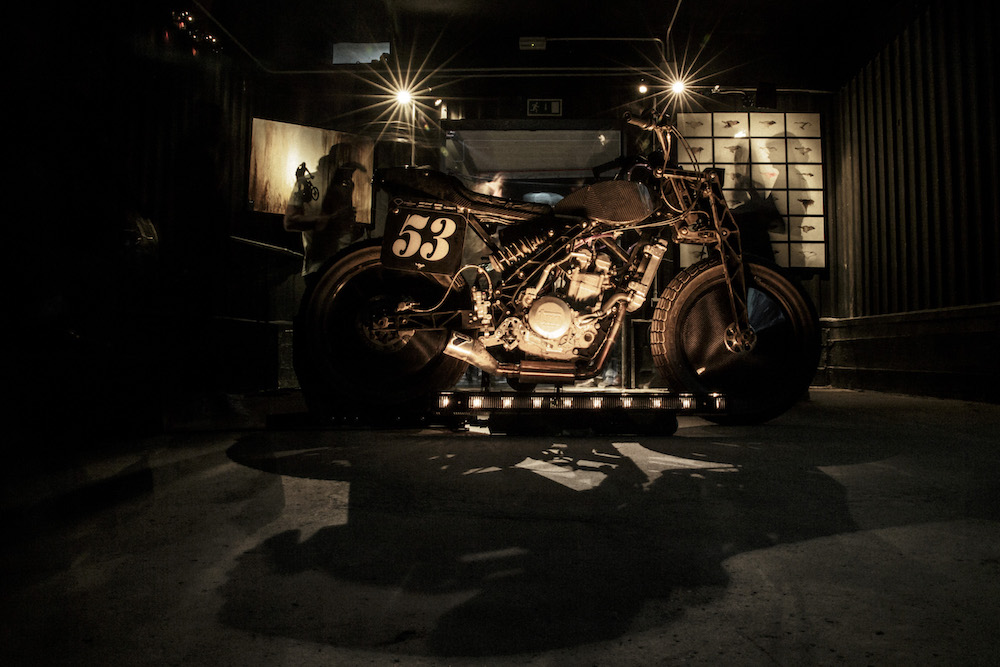 E.S. Pluto under the stars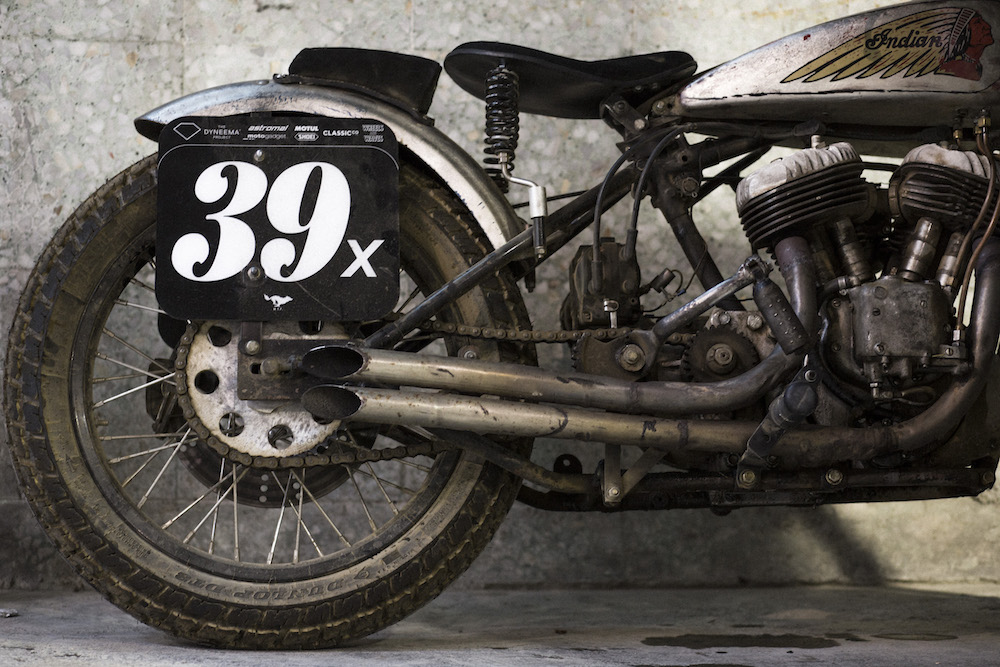 El Solitario 1937 "Plata India" against the wall, dead, after El Rollo Flat Track Race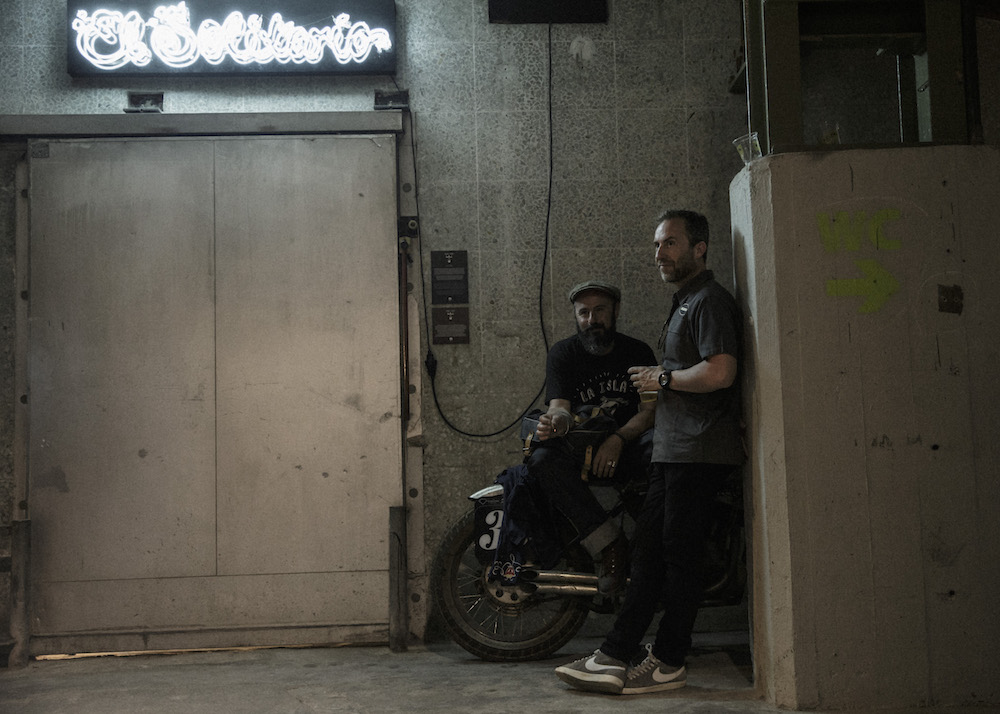 Doors were closed while the screenings took place and no one left indifferent or they would have paid with their head. Wolf rules.
Thank you all of you that endured the elements to ride and enjoy with us. Also want to thank the Southsiders and Vincent Prat at the helm of the Art Ride for such an awesome show and for always being being there for us like that cool older brother anyone would have loved to have. Last but not least all the Surf Film Festival crew, Sancho, Angela, Josu & Joana, you guys rock and make everybody's experience so much better. And before we quit, an interstellar hug to Alberto with whom I've learnt so much these years about love, life, art and the tragedy of human life.
Photography© : Gonzalo Arroyo