Austin Texas is a weird place. In the midst of oil, guns & cowboys state, we have this humane size metropoli, splashed with oak trees, BBQs and party souls. Dusty streets and delicious food trucks. Austin, Texas, its also home to the weirdest motorcycle shop in the world. At the helm are Alan Stulberg & Stefan Hertel. Together they founded Revival Cycles ten years ago. Possibly the cleanest Motorcycle Shop in the world, you could assemble tacos with tons of texan "queso" on the floor & couldn't careless about a bacterial counterstrike. But don't be fooled by the psycopatic clean index, real bikes are built from scratch here, and their latest crazy, (even to our standards), BMW constitutes the perfect example of what this shop is all about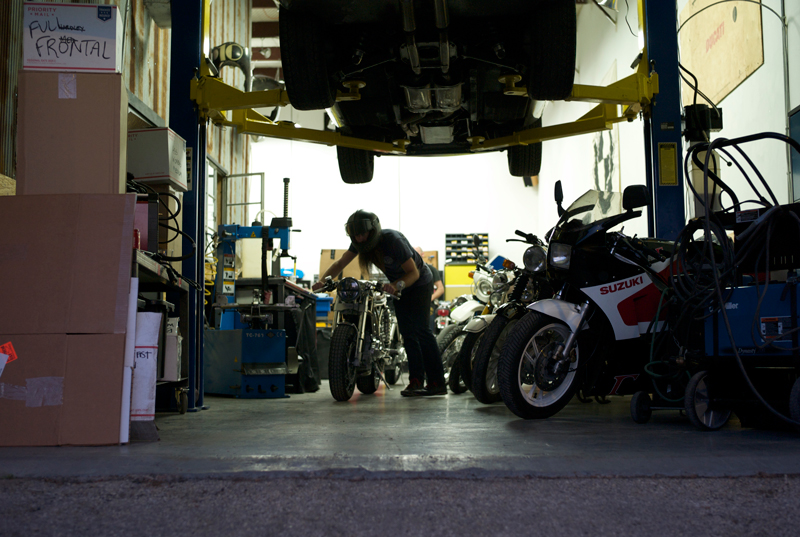 Stefan briefing me the basics before I jumped on J63's throttle like the son of gun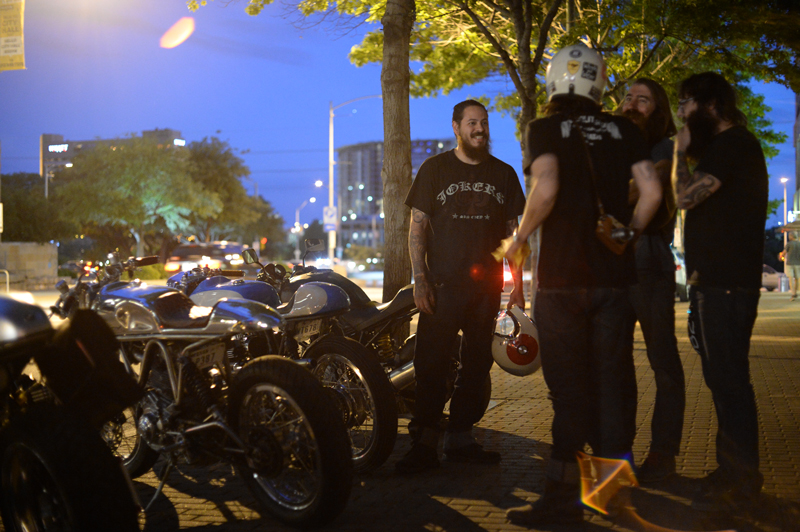 One year ago, yours truly was invited by Alan to attend to his show. For many reasons I said yes.  Just, 10 minutes after landing, I was dribbling through traffic on a heavily modified W650 that felt like the Triumph Turner had dreamt off, in the 50's, but never managed to make it into the future. The weather was warm and just rad. Humidity was high and the meteo predicted heavy rainfalls across the weekend. But who cared with 80 degrees on the clock!@#$ In front of me was the Handbuilt Show. America's most inclusive motorcycle show as Alan likes to refer to it. Walked in and straight to the bar with my Golden pass & happily found that under the name "El Solitario" there was an awesome tequila drink! Could it get any better? Yes it could! Most of everybody I care of in the West was there and so we just had a lot to celebrate and we did!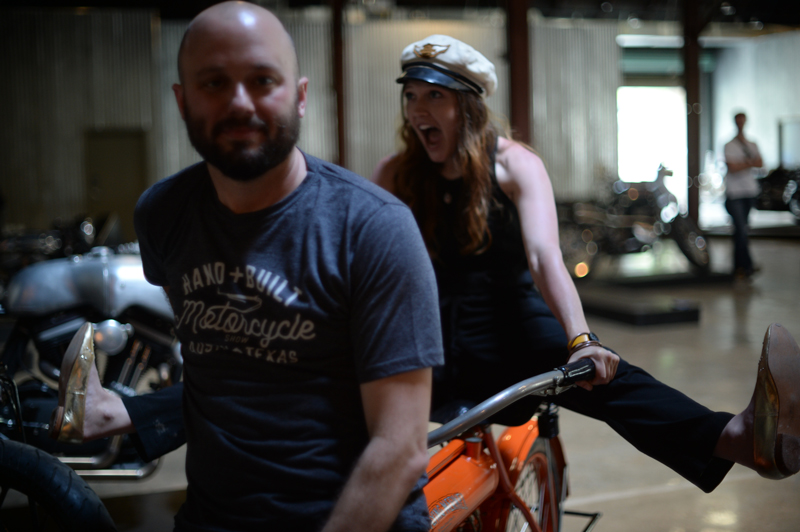 The brains behind all of this, Alan Stulberg, flown by Brittney Olsen from 20th Century Racing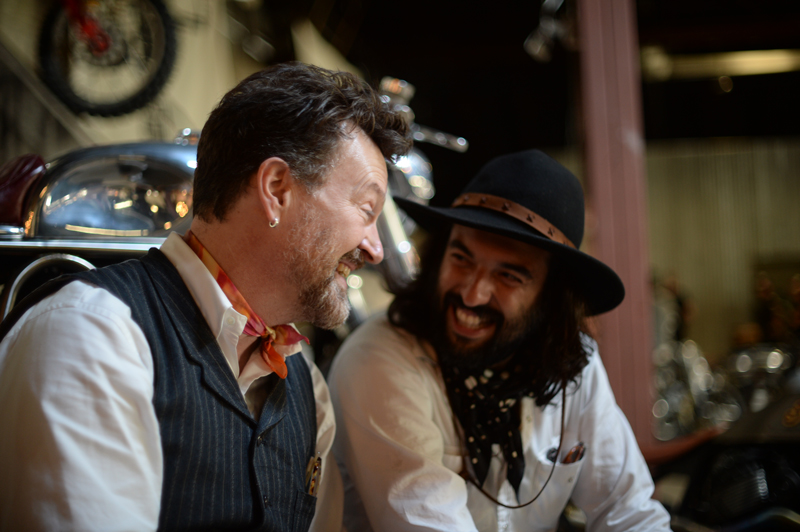 Always rad chat with Paul D'Orleans AKA The Vintagent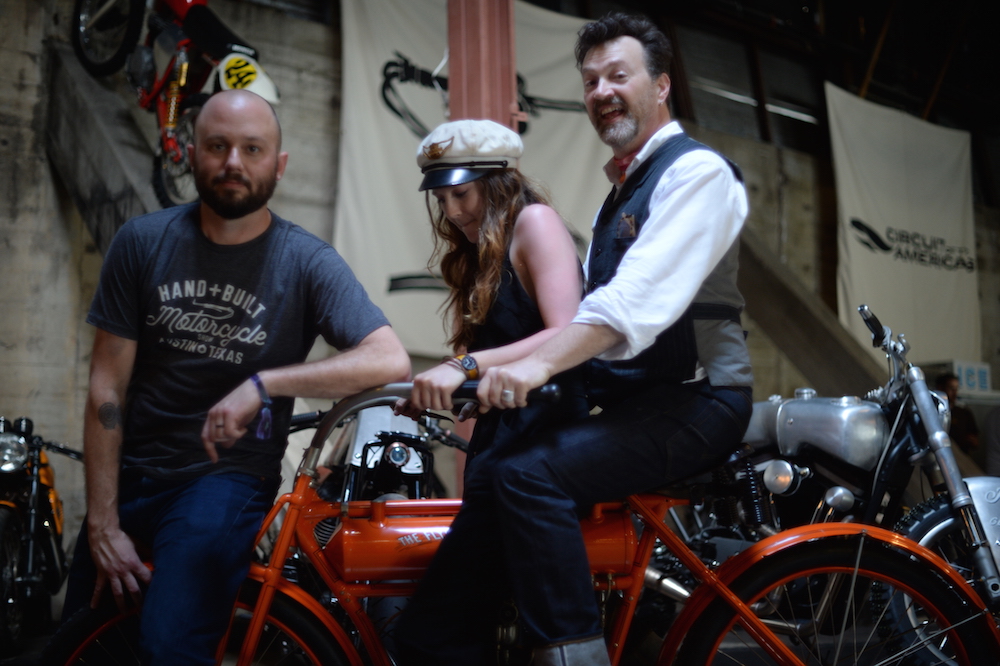 Assessing if it was a real Flying Merkel or not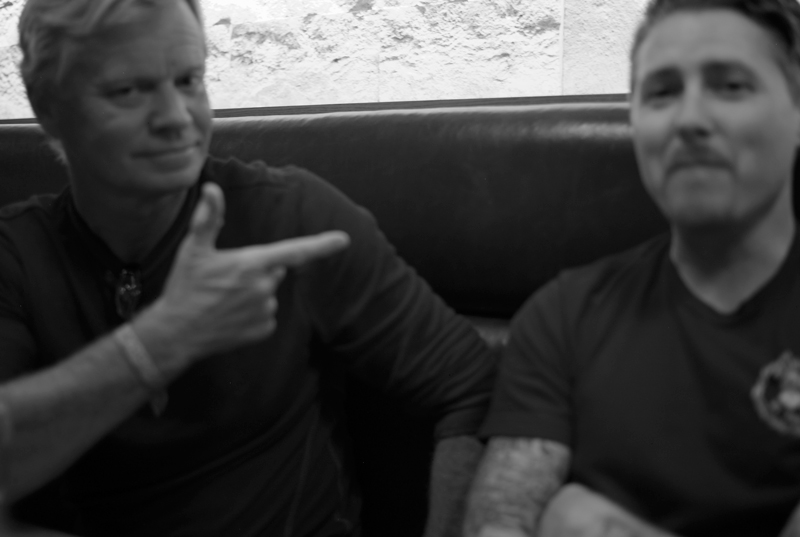 Mischief makers: Dana Brown & Roland Sands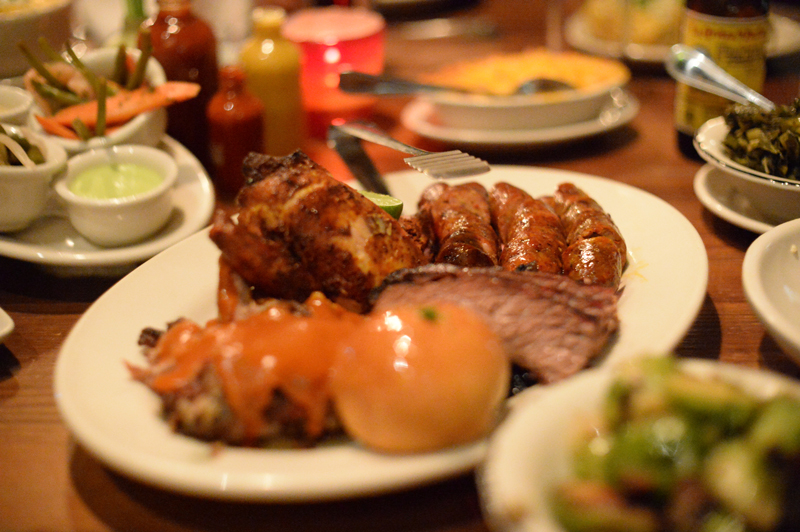 Ride + BBQ + Repeat  
As the Handbuilt Show collides with COTA MotoGP, next day we scrammed to the races with Alan & Roland Sands. As the qualifying session was coming to a close, it seemed like Dovizioso would certainly take pole position. Then something crazy happened. With just a few minutes to go, Marquez pulled to the inside of the start-finish straight, braking hard. Unpleased with some aspect of the way his bike was performing, Marquez came to a stop and leaned his bike against the pit wall. In single motion Marquez hoisted himself up and over the shoulder-high wall into pit lane. He sprinted toward his back-up bike which his team had already prepared for him. Once on the fresh bike, Marquez put in one of the craziest qualifying laps in recent history: appearing to be inches away from crashing at every corner, Marquez beat out Dovizioso by three-tenths of a second. He set a new circuit record and won pole. ABSURD by all means and we were fucking lucky to be just on the Honda box to witness the feat!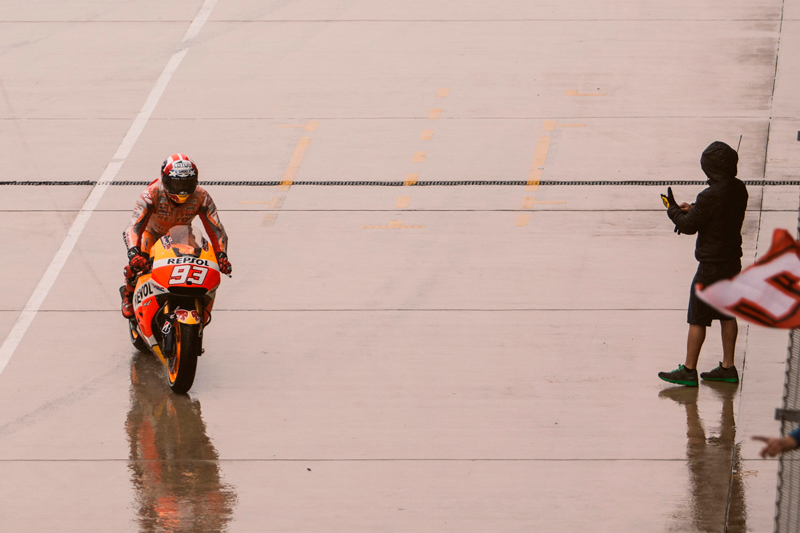 I was living on the shop (Crashing on Alan's velvety office couch below…) and this gave me a privileged option to enjoy Revival's amazing collections of… Everything I love (Motorcycles, Cars, Art, High End Vintage Audio, Books… And the list just goes on and on…) and MOST IMPORTANT, the best Motorcycle Crew ever!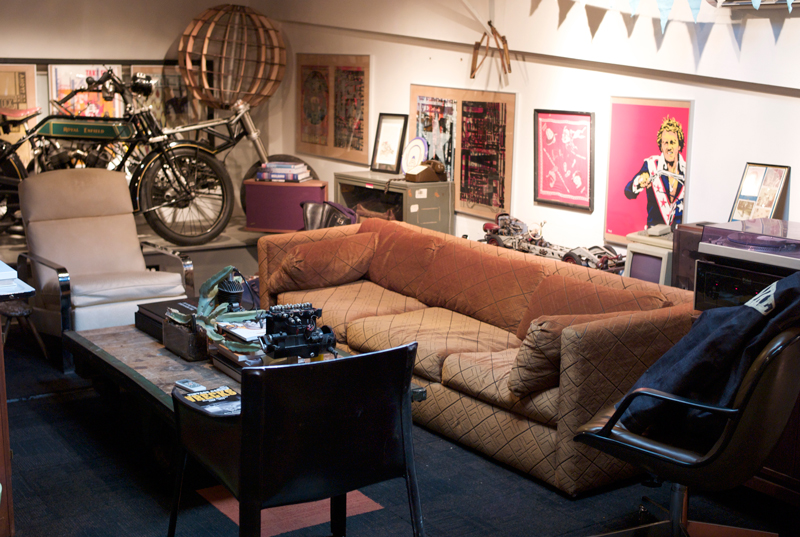 Can you imagine a better pace to crash?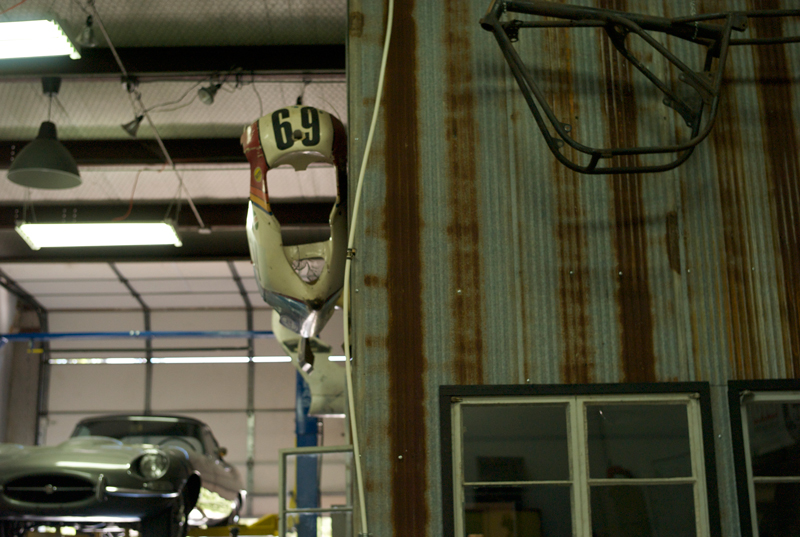 69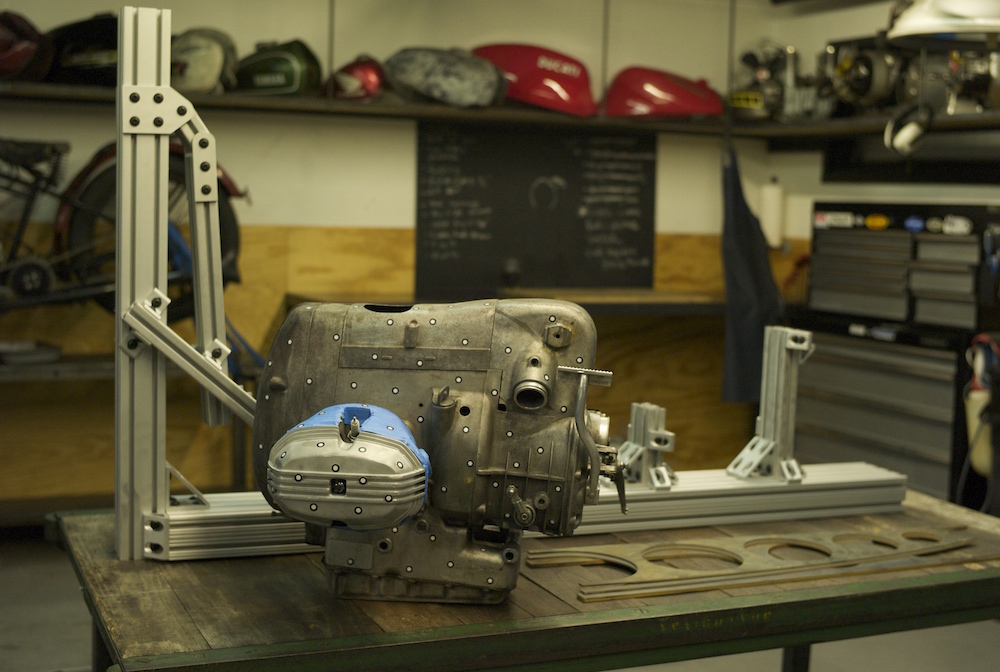 This was the very beginning of Revival's Landspeed Racer project, AKA: The Landspeeder (Watch the steel plates that would conform the frame)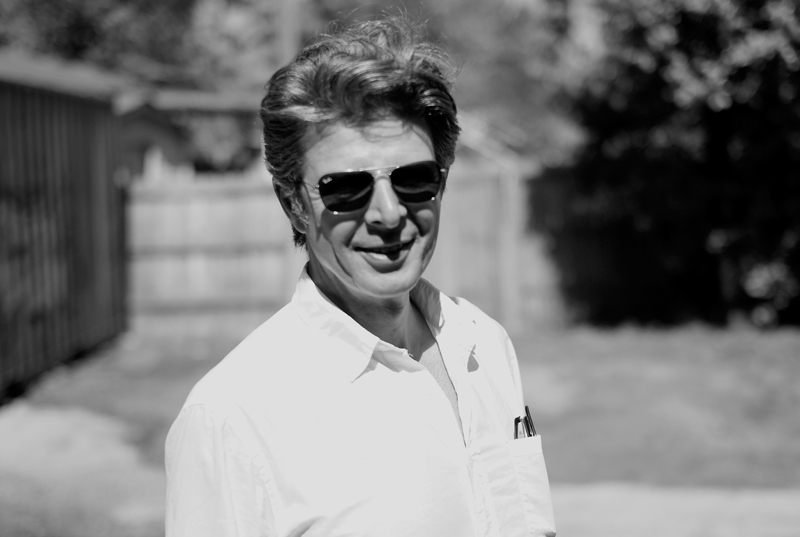 I overslept one day and was woken up by Walt Siegl
The most awesome collection of cut outs maybe in the world?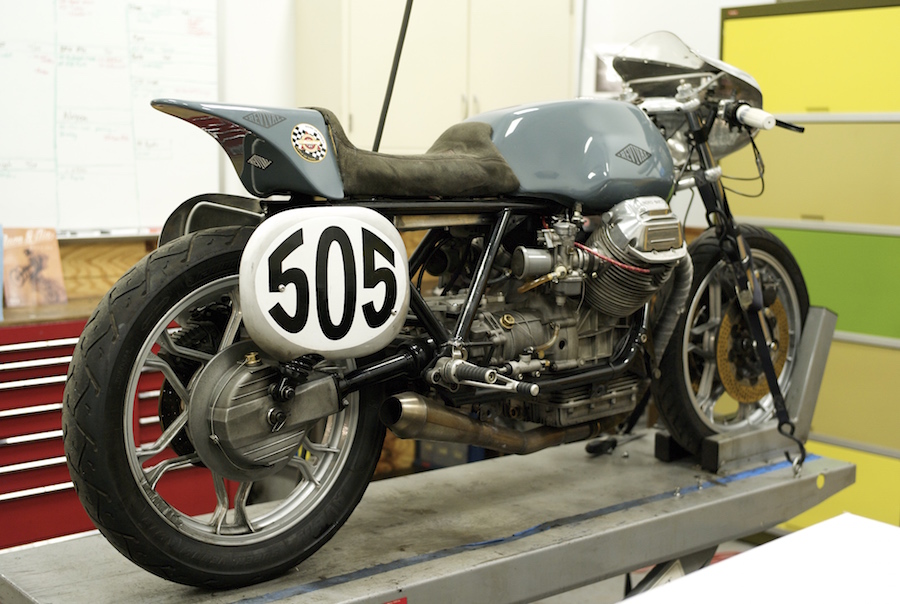 Racing of course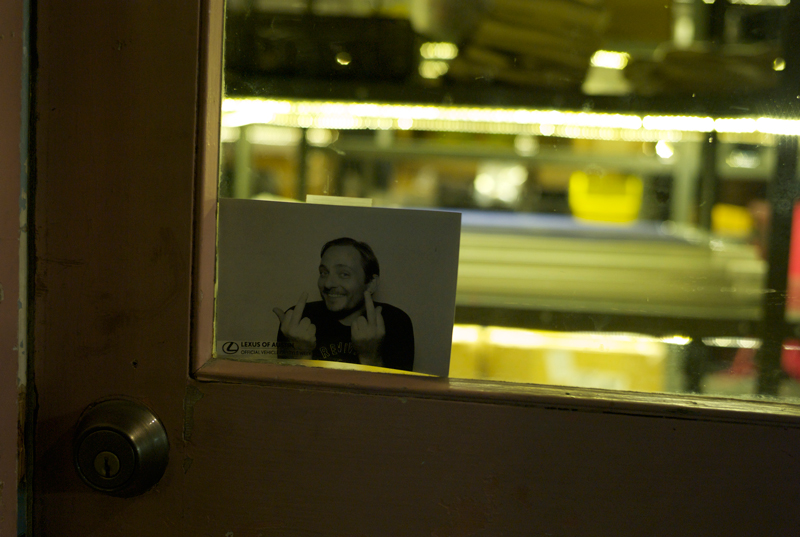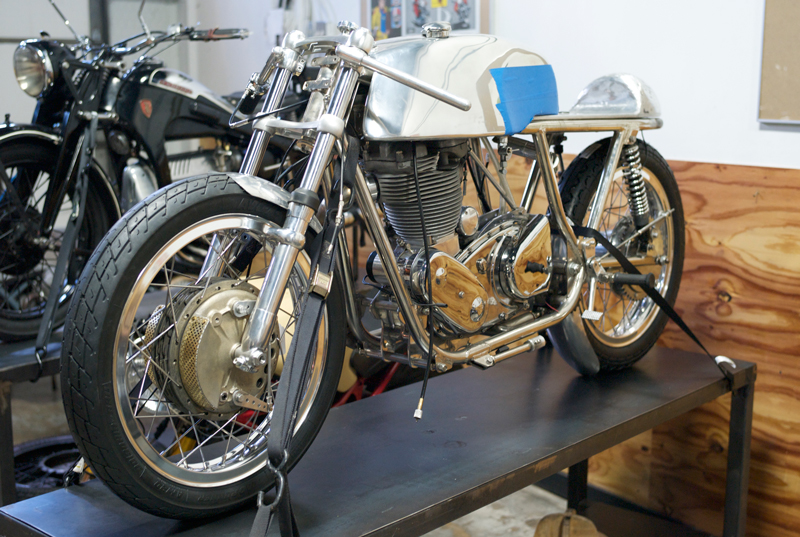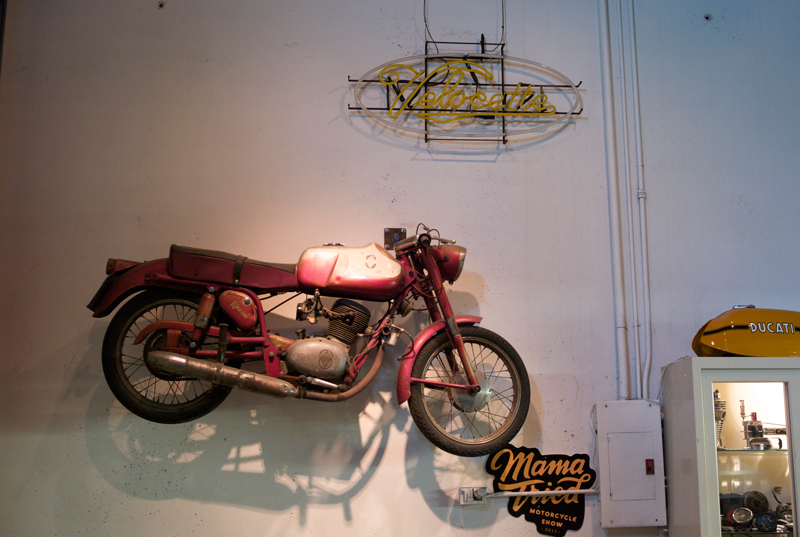 Motorcycles are everywhere as you can imagine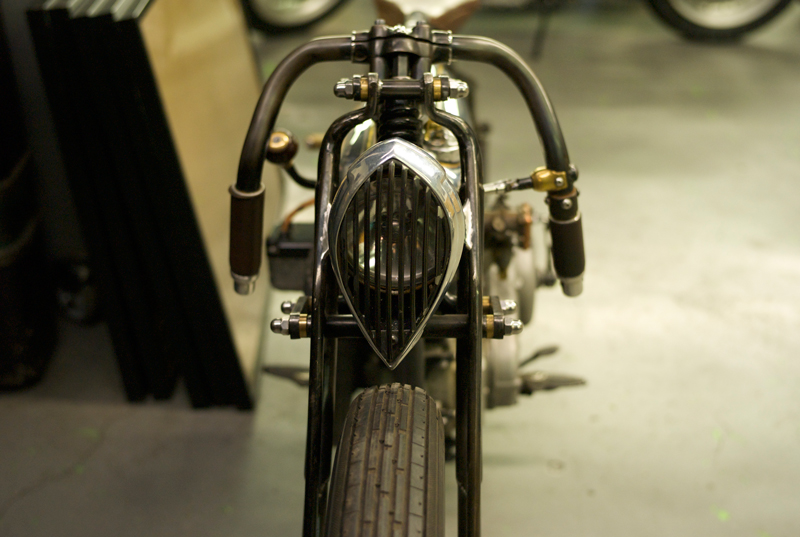 Sosa's own beautiful Indian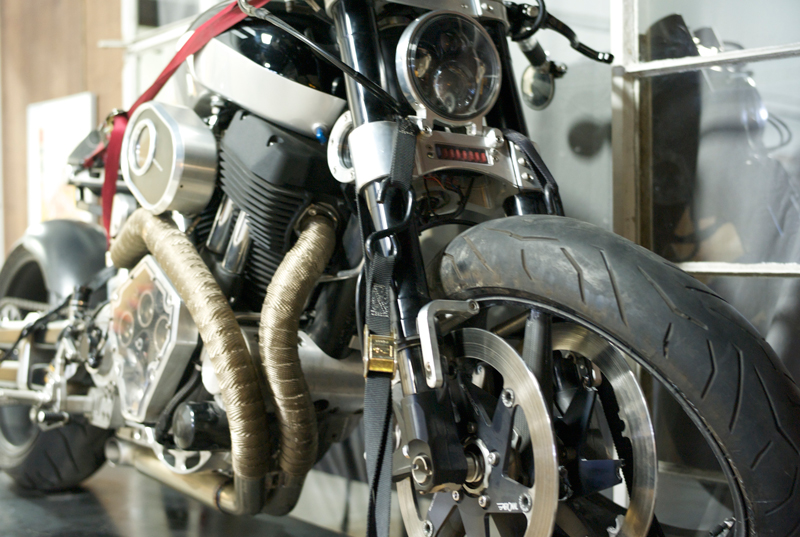 A crashed Confederate waits its turn to be Revived™
After the show was finished we could even squeeze some quality shop time to get some master class from the best in the biz, like Mr Sosa, Andy or Stefan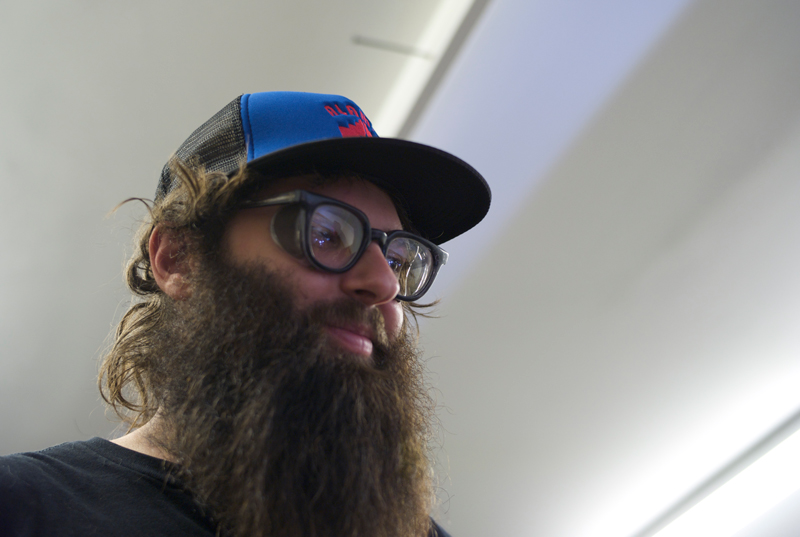 Andy is the man shaping the sculptural bodies of Revival's machinery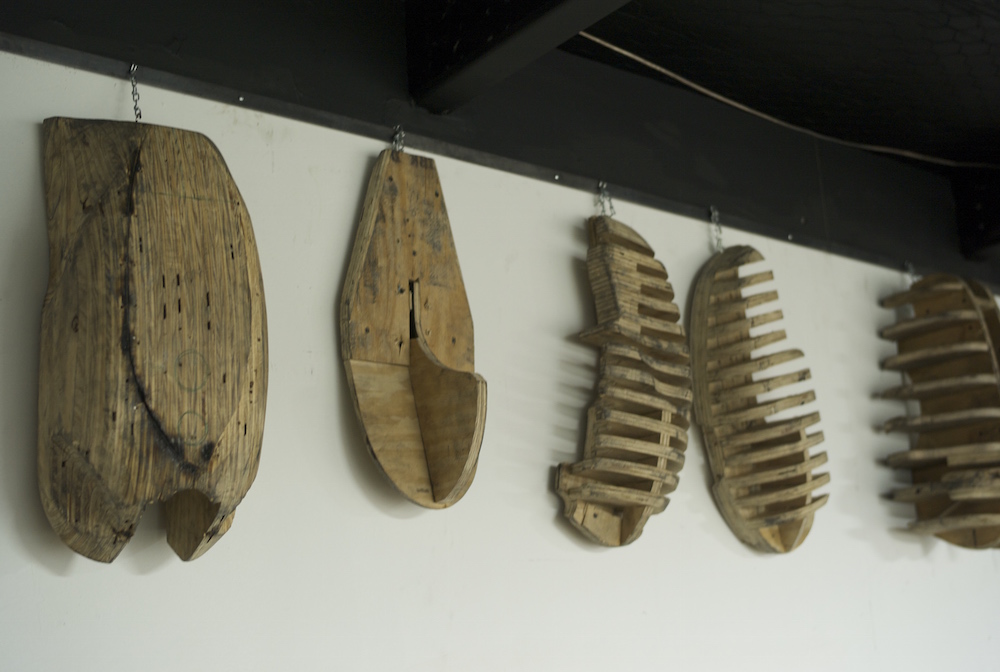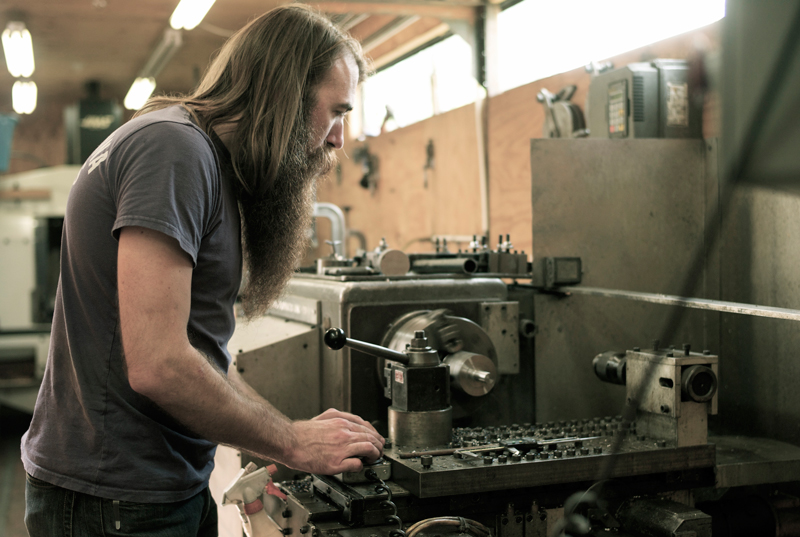 Stefan learnt the drill sculpting titanium parts for humans son now you can understand the almost macabre perfectionism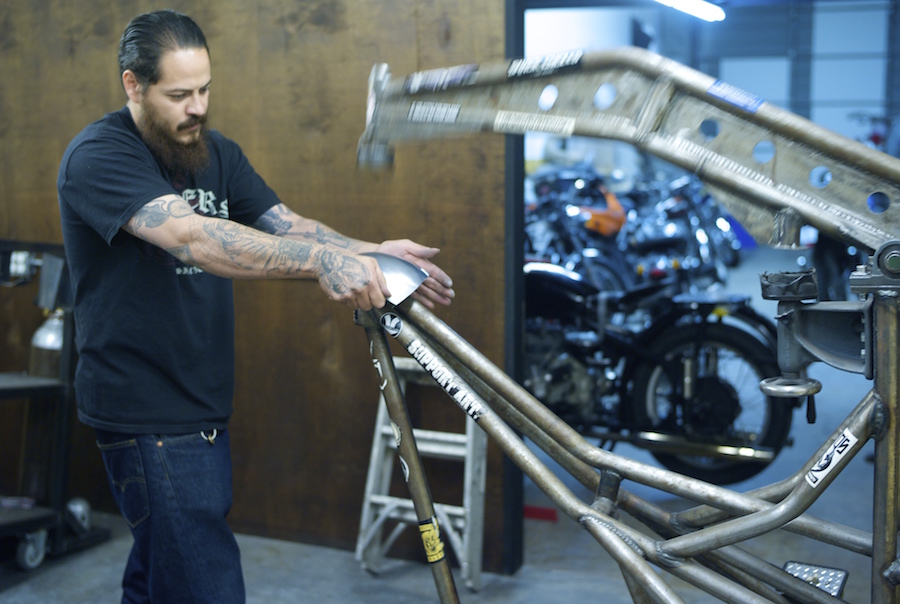 Mr. Sosa and his scary hammer, left everybody speechless with his talent and guts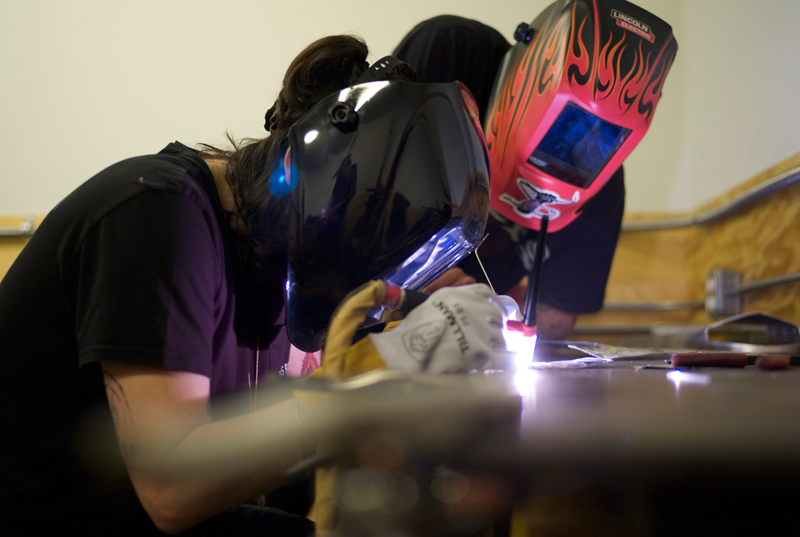 Lincoln electric porn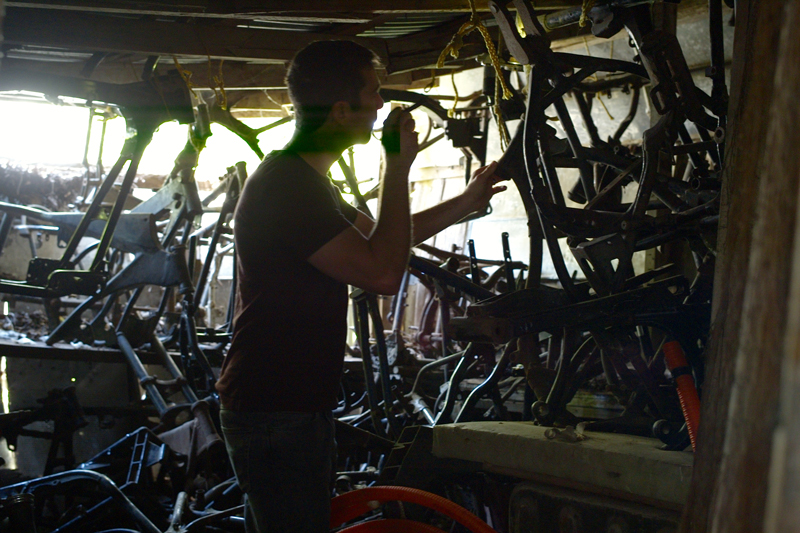 Always hunting for the right piece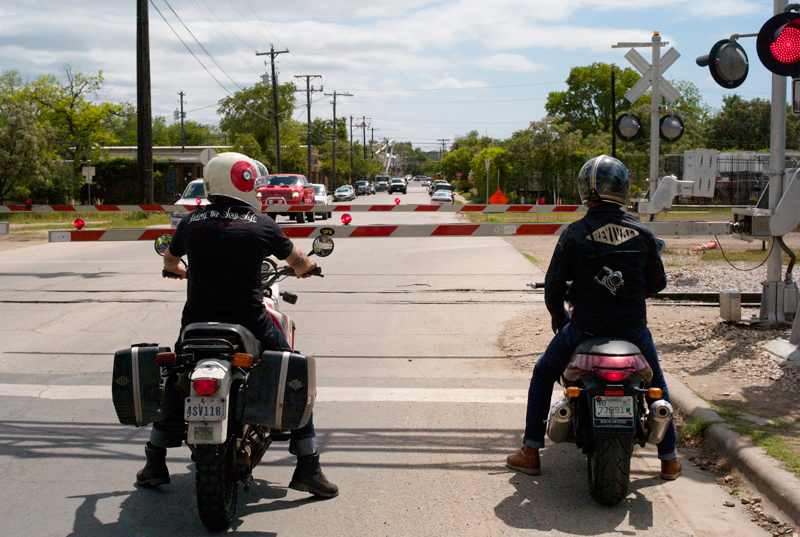 Time to hit the road and RIDE our frugally awesome lemons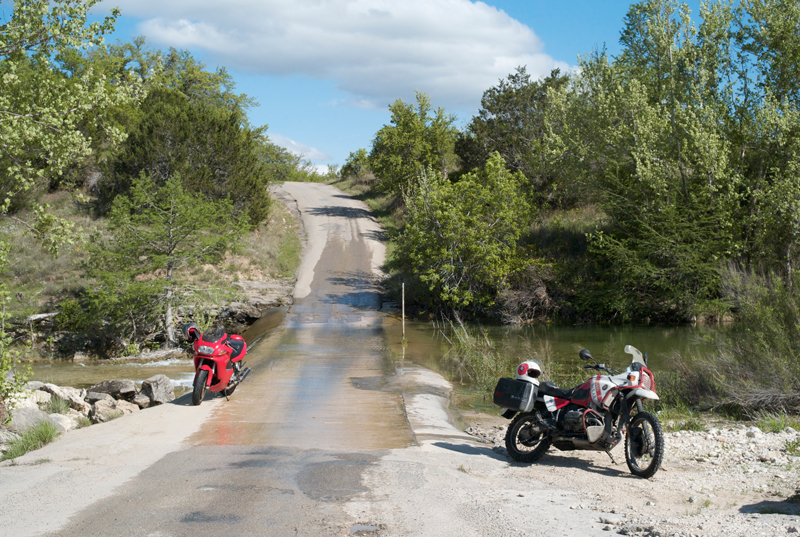 These are the roads of Kevin Schwantz and Jesse James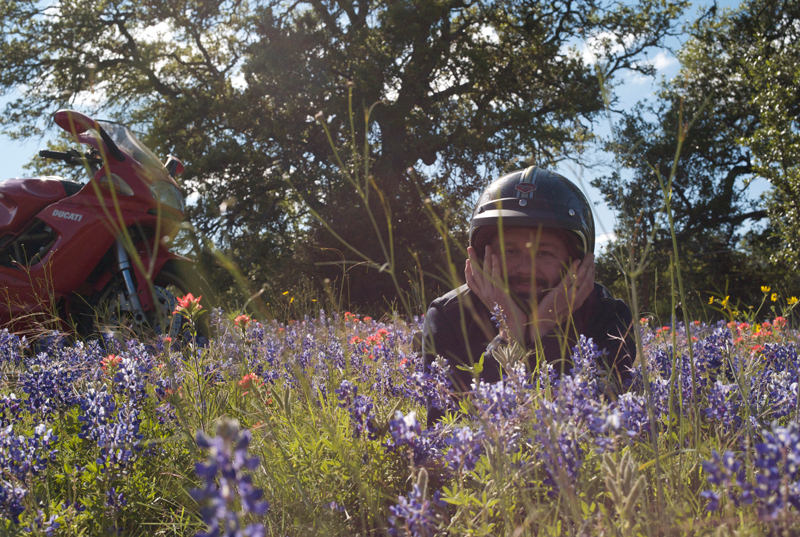 Motorcycles can change your life they say…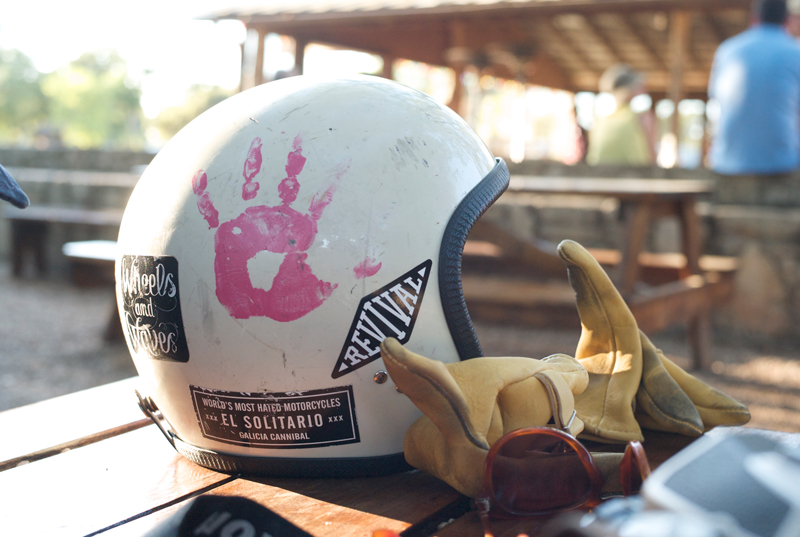 The Perfect Imperfect !@#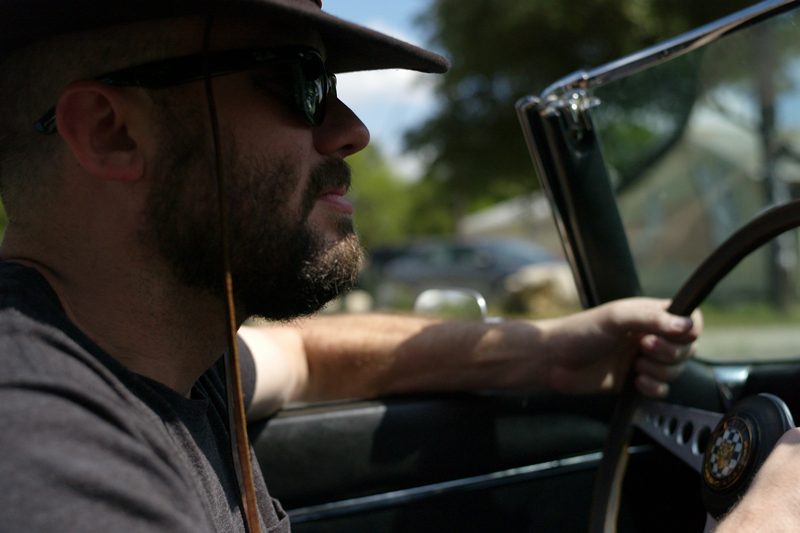 Driving to the airport on the old Jag, just to know that my plane had left the day before!@# Although thats another story not suitable to be told in these lines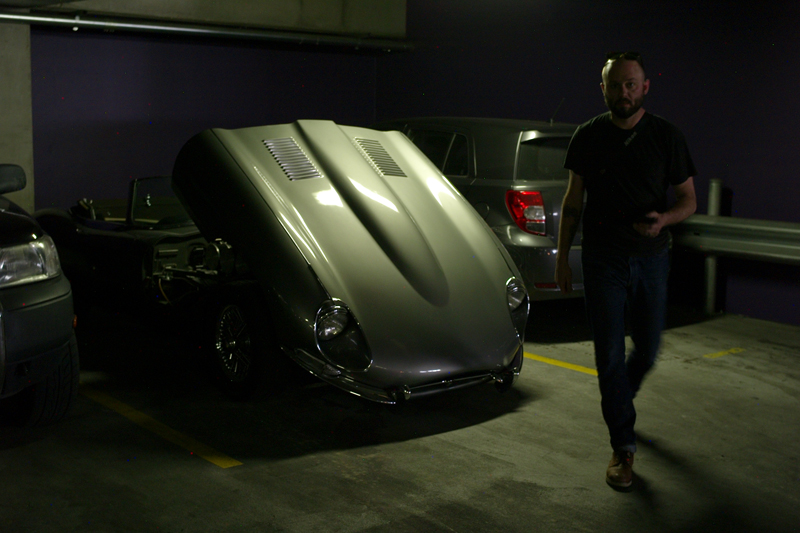 The smart way to park an, always prone to overheat, E-Type in the Texan hot noons
For all of these, among other reasons beyond the realm of being purely coincidental, REVIVAL is the United States' sole retailer of El Solitario and we are very proud of them
See you in Austin folks!