Gunther's journey is an attempt to visit all the countries in the world where you can drive a car. All in the same car, note, which is now 26 years old and with an output of only 88 diesel horsepower. Gunther has driven almost 900,000 kilometres in his car. Together with his wife Cristine they have conquered deserts, got stuck in mud, defied danger and gone through 214 countries, autonomous areas and territories. After Chrisitine's death in 201 Gunther continued his trip in solitary.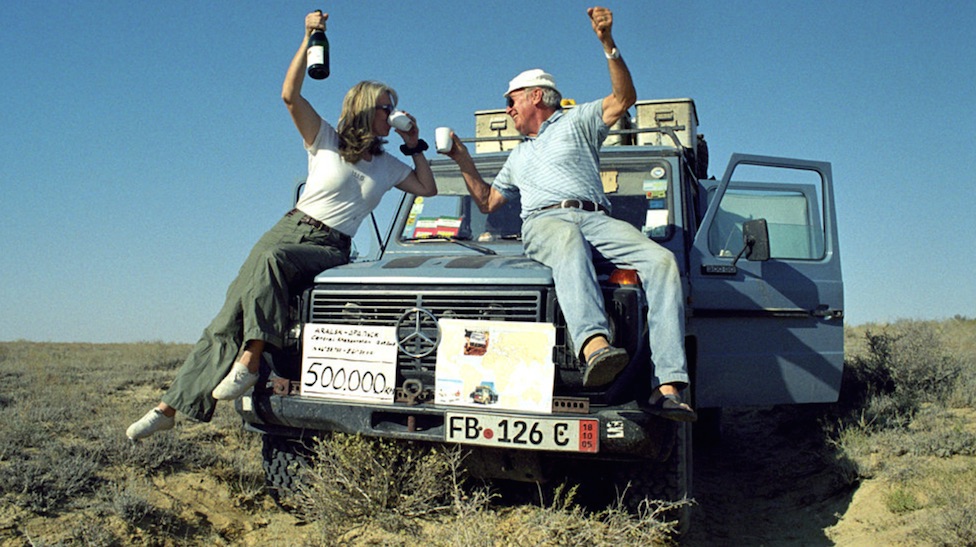 The big adventure began in 1988, at a time when everything was changing. Holtorf resigned as managing director of the Hapag-Lloyd Flug charter airline. The board of directors had turned down his plans to set up an inner-German network of scheduled flights. After a long career, including as Lufthansa country director in Argentina, Chile, Hong Kong, Indonesia and Uruguay, followed by six years settled in Hanover, Holtorf had had enough for a while and wanted to get out into the wide world. And he wanted to do it properly. He bought the SUV from a dealership in Oldenburg – a demonstration vehicle for 50,000 Deutschmarks. Holtorf called it Otto because that was what he always called friends' children.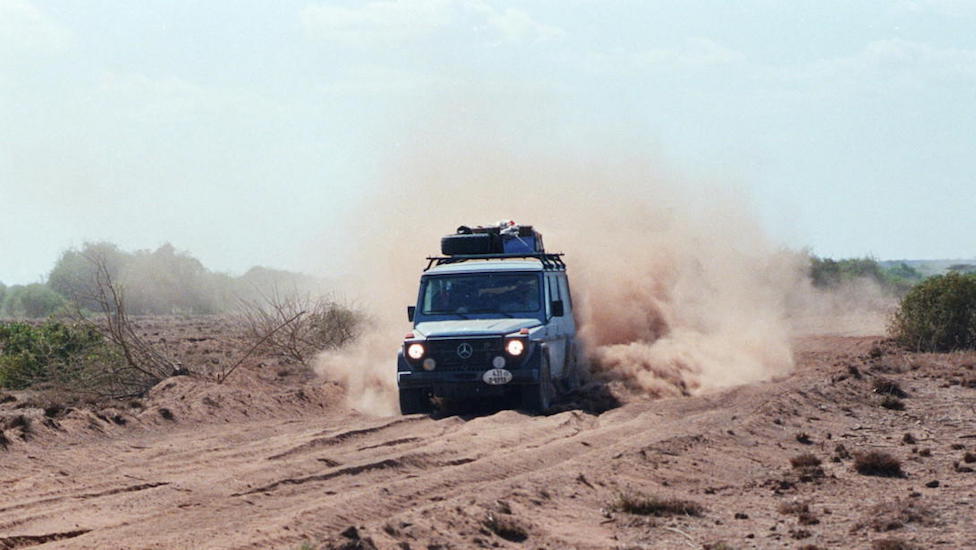 He set off for Africa with his third wife. They married shortly before they set off in Kenya in December 1988. But being together day and night and constantly close to each other soon became a problem. In April 1989 they both returned to Germany – and divorced. Gunther was 51.
The yearning for Africa, which still stayed with him, and the feeling of freedom he had had there. He wanted to go back. But not on his own. So in the autumn of 1989, when the Iron Curtain fell, he put an ad in the "Zeit" weekly newspaper looking for a partner to go travelling with him. He found Christine. She was an admin employee in Dresden, and she saw the advert when she was visiting Berlin – and replied.
Together they kitted the car out for the journey: they threw out the rear seats and fitted a wooden plank halfway up the load compartment in the rear. At the top they fitted mattresses cut to shape, a little cramped but comfortable. Underneath there was space for the kitchen, food supplies, clothes, tools and spare parts. Anything that was rarely needed was put on the roof in boxes. In autumn 1990 they set off on their trip and went back to Africa. This time, the relationship lasted.
They slept in the car almost every night and cooked on the gas stove on a plank fixed to one of the rear bumpers. They roughed it. Holtorf removed the air conditioning himself and gave it to a Kenyan mechanic. Since then a window has always been open.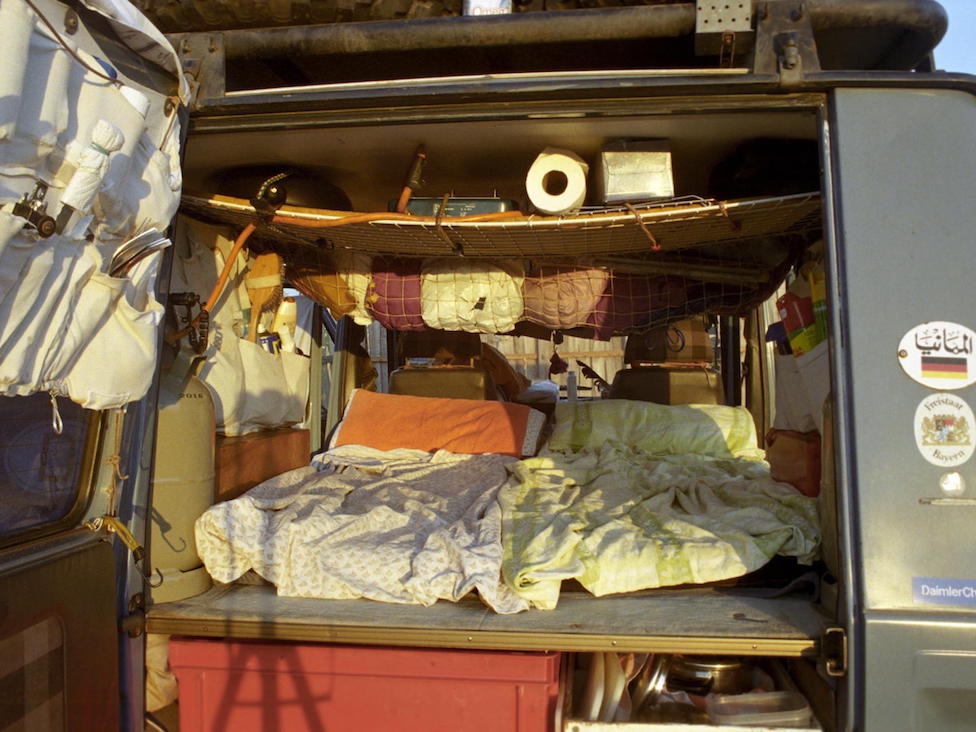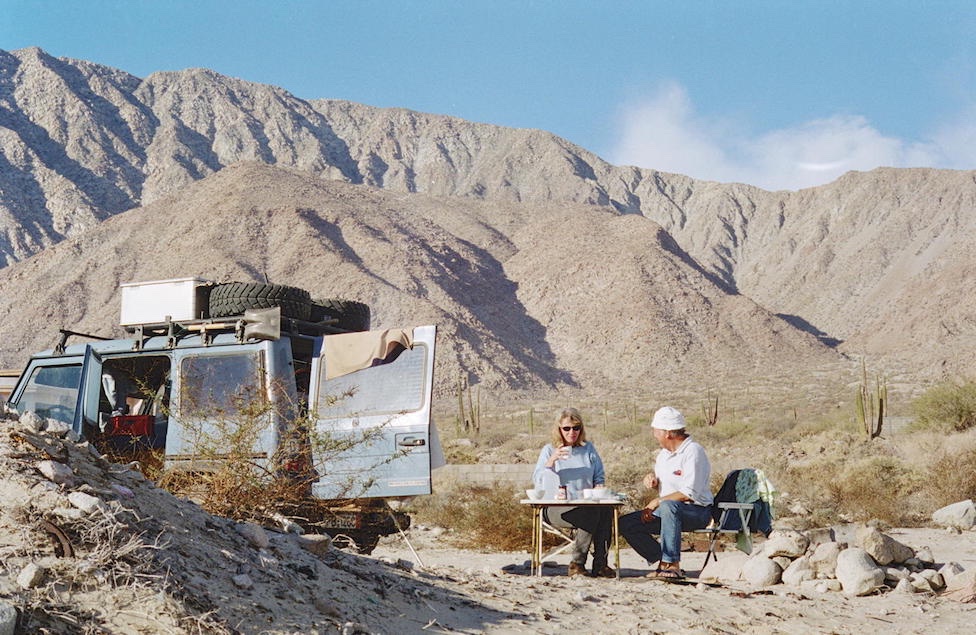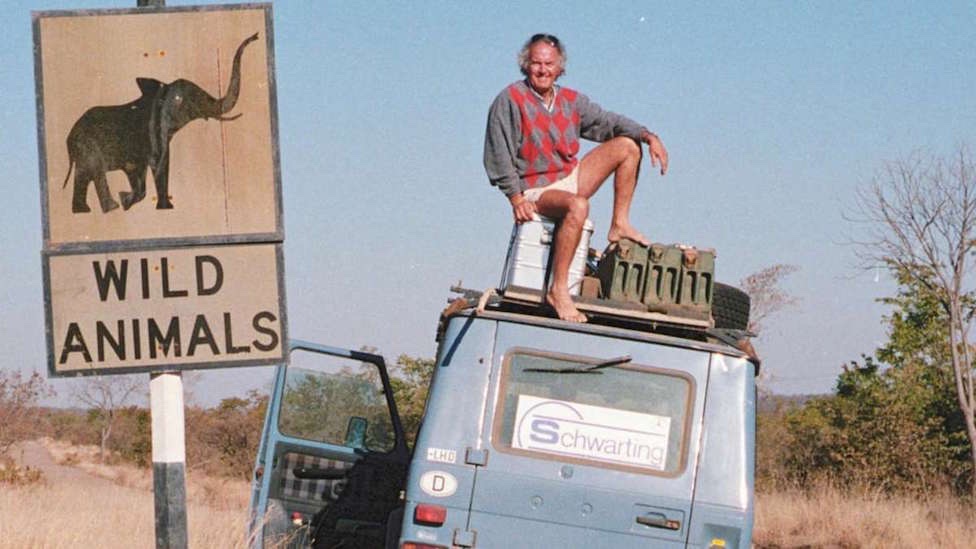 The two did not need much money. They lived off their savings, his pension and the proceeds of the sale of a street map of Jakarta. Holtorf published it in 1977 with his own publishing company – with his own graphics. Eventually it was a 400-page city atlas with 150,000 copies. Every so often they would fly to Indonesia for a few weeks to update it. They only returned to Germany sporadically as they no longer had a place to live there.
Particularly socialist countries made themselves difficult for the couple to visit: China, Cuba, Myanmar and of course North Korea. Often it was months or years before they were allowed in – and often with absurd restrictions: in China they had to be escorted by a car with two guards for months, and in North Korea they even had three guards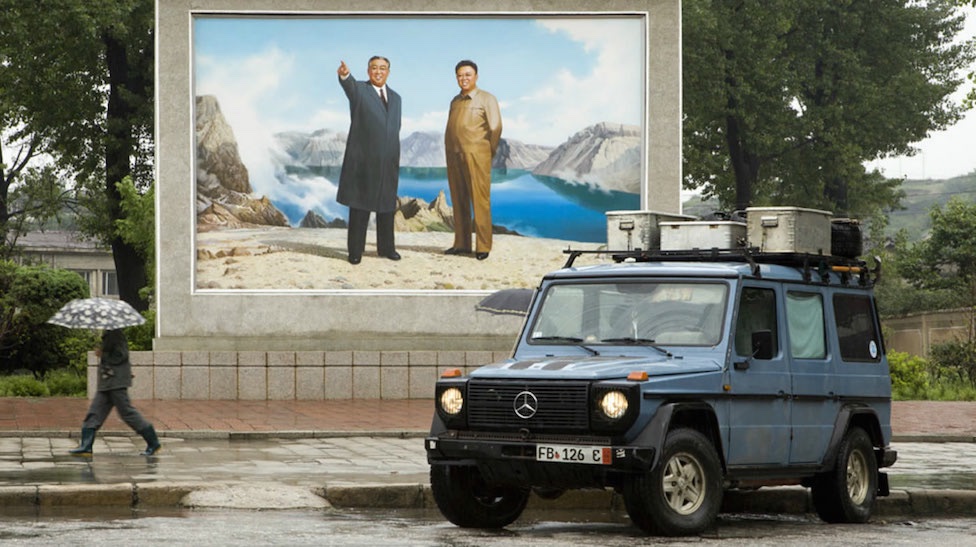 Gunther drove his car gently over the long distance. He did an oil change every 5000 kilometres, replaced spare parts before they wore out and rarely drove faster than 80 km/h. The engine and transmission showed him their gratitude in that they never needed replacing. "With one of today's models that wouldn't be possible any more," he believes. "Too many electronic parts, too many fancy extras." The Mercedes G-Class has been built for 35 years now with virtually no change. But the modern versions have little in common with Holtorf's car: some have an output of over 600 hp and cost a quarter of a million euros.
But of course, those 26 years were not without their problems: a roll-over in Madagascar, for example, when a truck pushed them off the road last May. Or the eight malaria attacks which they normally fell prey to when they were deep in the jungle; the infection that almost cost him a foot in East Africa, the dislocated shoulder in Sudan that he had to drive for hundreds of kilometres with to get to the next hospital. Oh, yes, and the hyena that paid him a visit one night in his hammock, with its sharp teeth only inches from his face. "Everything went fine," says Holtorf.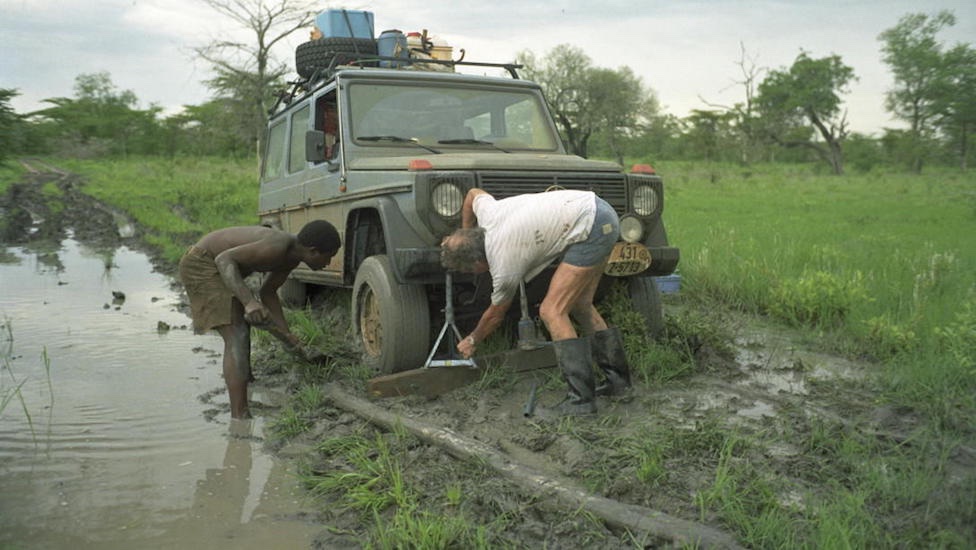 After a quarter of century and nearly 900,000 kilometres, Otto's long journey ended on 8 November 2014 at the Brandenburg Gate in Berlin. The Head of Daimler, Dieter Zetsche, received the keys of the car that will now be shown in the Mercedes-Benz Museum in Stuttgart as the car that has covered the most countries in the world.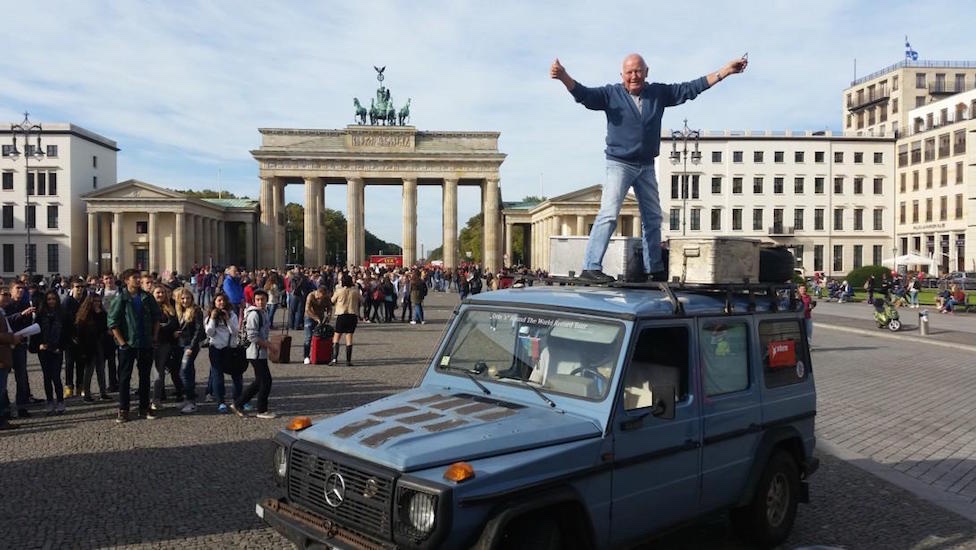 Bibliography:
http://www.ottosreise.de/en/start.html
https://www.mercedes-benz.com/en/mercedes-benz/lifestyle/adventure/to-the-ends-of-the-earth-with-the-g-class/
https://en.wikipedia.org/wiki/Gunther_Holtorf
http://www.bbc.com/news/special/2014/newsspec_8703/index.html
http://www.outsideonline.com/1912491/worlds-greatest-traveler-1988-mercedes-has-been-172-countries