I Usually Never Write In First Person, As I Am Normally Scared Of My Own Thoughts, And Even Worse Make Them Public, But Because Vincent Prat Asked Me So, I Will Take Off All Masks And Tackle The Risks, Giving Away My Own Biased Partisan Opinion About Wheels & Waves And Our Stakes On The Fun On Two Wheels. Its Past, Present And Future As It Goes Mainstream, Dancing Irremediably On Angry Toes For The Sake Of Just Being An Open Form.
This Sense Of Moto-Plenitude Is Not New, As Innumerable Great Men Have Succumbed And Raised To The Allure Of Being Propelled Through Adversity, With Nothing More Than A Skinny Motorized Artifact Between Their Legs. This Quest, Over A Hundred Years Old Since The Early Pioneers, Is Still Gaining Adepts From All Over The World, Individuals Reluctant To Arrange Their Lives In An Array Of Climate Controlled Atmospheres And Law Abiding Sheepishness.
But Don't Be Fooled As It Is Not Only Gold That Shines On The Horizon. It Is An Axiom That Bikers Symbolize Freedom And Solidarity, Graciously United By Their Inherent Fragility. Well… This Is Bollocks! Only After A Deep, Nerdy And Self Destructive Immersion Into The Roots Of The Motorcycle, I Bewilderedly Realized That Bikers Might Just Be The Opposite. In Spanish We Say "Dime De Que Presumes Y Te Dire De Que Careces" Which Means, That You May Bluff, But By Such, I Will Tell You What You Lack!@# Grievously, When I Think About Bikers, Images Of Organized Mobs That Fanatically Adore/Disregard One View, Group Or Brand, Clutter My Mind. Brainwashed Two Wheeled Militia That Will Systematically, Reject Whatever Doesn't Match Their Ideal.
I Am A Hipster Terrorist Or A Hippy Gangster, As You Might Prefer, And So Is My Wife, My Friends, My Company And My Favorite Moto-Party, Wheels & Waves. And You Know What? I Don't Give A Fuck About Any Pre-Conceptions Or Pejorative Interpretations Of The Term Or Its Branches, As I Am Proud Of It. I Am Not The Son Of One Movement Or One Line Of Thought, As I Am A Postmodernist Irreverent Man. An Amalgam Of Different Consequences, A Mutating Melting Pot Of Styles And Behaviors, Persistently Avoiding Classification, Associations Or Being Tagged. But I Am Not Alone! Still, I Fear, That It Is, This Radically Individualistic Antihero Crossbreed Code, Alien Of Dogmas And Creeds, What Makes Us A Highly Desirable Target Though Dangerously Weak And Vulnerable At The Same Time.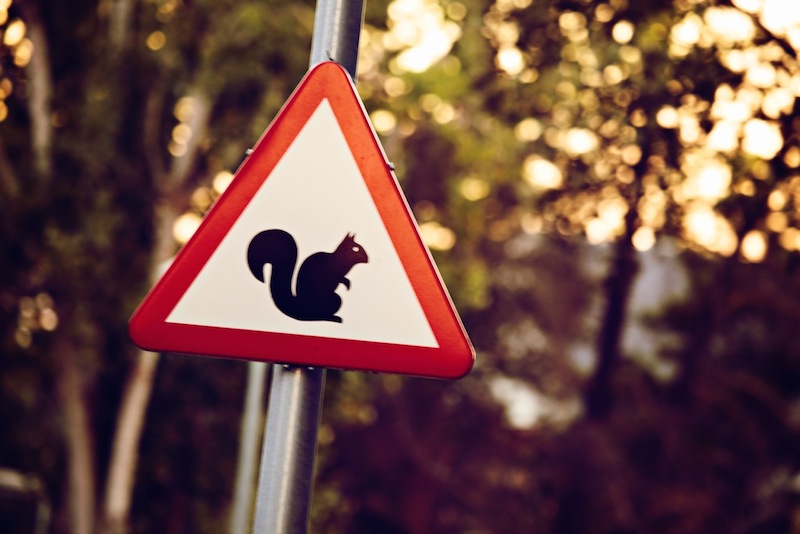 This Extinction Threat Is A Recurrent Cycle, Common To All Highly Evolved Groups Or Societies. These, Once They Reach A Supreme State Of Individual Rights And Liberties, – Success? – Tend To Vanish Their Defense Lines, Enlarging Their Threshold Of Resistance For The Sake Of Peace – Appeasement? – Irremediably, Relativism Will Conquer The Group's Ethos And Subsequently An Aura Of Self Indulgent Content, With A Sinister Scent, Secretly Permeates The Foundations, Leaving Fatal Fissures, Through Which Highly Motivated And Cohesive Hordes Of Barbarians Will Destroy It From Within. This Paradoxical In-Built Self-Immolation Liberalism Is Cheerfully Illustrated By Groucho Marx Celebrated Sentence, "I Wouldn't Care To Belong To Any Club That Would Have Me As A Member". A Clear Snapshot Of A Hipster Brain's Harakiri.
Wheels & Waves, Well Not Exactly…  The Embryo Of Wheels & Waves, Changed My Life Three Years Ago. I Rode On The Bike For Seven Straight Tanks To Meet These Folks, As My Inner Voice Whispered That I Was On The Right Track. That Trip Was Sort Of An Epihany For Me As I Was Just About To Quit My Previous Life And Imbark Myself In A No Return Trip To My Moto-Life. It Was April 2011, And We Had Barely Twenty Old Bikes And A Bunch Of Good Lads Willing To Ride Fast. For Me Motorcycles Are Important, But Only Part Of A Bigger Picture. In That Picture Are Family, Friends, Dreams, Commitment, Road Trips, Racing, Big Meals And Late Nights. The Good Life. That Weekend, I Saw The Stars Align And Met Some Dangerous Men That Thought Alike. Cheeky Dreamers In Their Forties And Fifties That Dared To Dream Of A Better, Fulfilled, Existence With Their Wide Open Eyes, At Daylight! Preparing The Path With A Clear Vision In Mind So That With Hard Work And A Hint Of Luck We Could Maybe Be Proud One Day.
In 2014 We Were Joined By More Than A Thousand Bikes. It Is No Secret That There Cannot Be A Sublime Restaurant With More Than Fifteen Tables, A Good Wave Plagued With Fat Tourists On Inflatable Crocodiles, Or A Good Road In A Collapsed Traffic Jam. On The Other Hand, I Am Not That Guy That Always Complains About How In The Old Days Everything Was Cooler Because It Was More Authentic, Passionate, Hardcore… – No! – In Fact, I Believe That Today There Are Dozens Of Wheels And Waves Instead Of Just One… Maybe Even Hundreds! We Are In Front Of A True Motorcycle Celebration, With No Age, Flags Or Limitations. As Enthusiasts From All Over The World Prepare, Gather & Ride Their Machines To Biarritz, There Is A Shared Euphoria And A Delightful Sense Of Gratitude & Belonging In The Air. W&W Is A Free Riding Adventure,And The Gate Keepers Are Infuriated. To Their Anger, This Is Not A Trailer Queen Show Where These Fake Gurus Proselity Their Best Lines, Telling Everybody What They Should Or Shouldn't Do. For Five Days We Ride The Hell Out Of Our Gremlin Machines!@#$% In, On & Across One Of The Most Beautiful Towns In Europe, And This Is Why We All Love It. All I Have To Say Is That Maybe We Will Have To Keep It Familiar, Push It More Underground, So That It Can Grow Healthier. It Would Be Very Sad, To See This Motorized-Global-Freedom Jeopardized By Selfish Snake Oil Sellers, Haters And Looters
Are You Ready For The Hipster's Revenge?
x
This article was published in the special Wheels & Waves 2014 by Moto Heroes