Maybe you've seen our black stickers that honor the title of this post. And maybe you've asked yourself where this celebrated tagline came from? Well, long story short, it was triggered by a cheerful conversation with our dear friend and favorite motorcycle historian Paul D'Orleans, (AKA The Vintagent). From that conversation it emerged an awesome article for the biggest motorcycle magazine in the world, the american Cycle World.
IMPOSTOR: THE WORLD'S MOST HATED MOTORCYCLE
Paul d'Orleans 2014
Photographs by Savage Cinema
"Man must strive, and striving he must err." – Goethe
If you didn't make it to the One Show in Portland, you missed the debut of BMW's latest collaboration – the one they might regret, the one with El Solitario MC of Galicia, Spain; a deconstruction of the new RNine-T.  It's de rigeur for savvy factories to collaborate with young customizers, taking their bikes to places the home design team simply can't go.  Even when those designers include Ola Stenegard, who builds choppers in a humble garage he shares with his boss Edgar Heinrich, the top moto-man at BMW.  Ola and Edgar are hip to the Custom scene's red-hotness, and tapped Roland Sands to sex up a prototype RNine-T last year, to well-deserved acclaim.  Sands' work is so clean it's a plausible production bike, which encouraged BMW, echoing Yamaha's trick last year, to hand out a bunch of RNine-Ts to groovy/underground shops, and wait for the glory.
When El Solitario's 'Impostor' débuted on BikeExif, it garnered 147 comments in 24 hours; furious keyboard traffic by any standard.  I piped up early, praising the bike for its total originality, and a few readers agreed…but as with Mary Shelley's monster, the little village called Custom was shouting to kill the beast, torches and pitchforks in hand.  The mob's consensus: the Imposter is a gruesome high-speed collision of a motorcycle with an overpass-thrown shopping cart, with the blood still showing. Tom Wolfe's 1963 'Metalflake Baby' essay on the Custom scene noted the rigid but unspoken rules for machines, and the irony of mechanical 'free expression' hardening into a narrow genre.  50 years later, the rules still apply, and El Solitario clearly broke them.
Of course, controversy means people are paying attention, and the Imposter cannot be ignored, nor un-seen. It's about as far from a production BMW as possible. It's raw and weird and occupies its own niche in the world; there's nothing else like it.  Which is exactly the point David Borras was hoping to make.  Borras is the brujo-in-chief of El Solitario, whose video supporting the Imposter notoriously includes the beheading of a chicken with a dull axe. "That's our welder Frank's mother, she's 76 years old, and works slowly so she doesn't chop off her fingers!  Our video was about everyday life in Galicia, which might explain why our bikes are so raw."  The rest of the world strained to understand what a chicken's sacrifice meant to a new BMW (even if the resulting stew looked tasty), but then they haven't heard Borras' mad, infectious laugh.
When asked about his process, Borras admits he won't lift a hammer until he conjures a name. "I need the name to decide the project's character first, then it's easy to start building.  In this case, I chose Imposter because the bodywork isn't 'real', it's inspired by those wire models for wind tunnels.  The finished bike is a ghost, it's totally transparent, and really difficult to photograph, to get a sense of the masses. Shopping carts never occurred to me!  Claiming 'Impostor' also stops anyone from calling me one, because I said it first." 
Given a 90-day window to build a bike, Borras thought scaling up the wire heat shield from his previous build, the Ducati-based Petardo, would be easy, but "that was a miscalculation. That heat shield took two hours to make, and works great – you can ride the Petardo in shorts.  But we needed thicker rod to build bodywork, which took a lot more time, and in the end was a nightmare."  All that stainless rod is shaped to mimic bodywork which is, in the words of Mies Van der Rohe, 'Da und nicht da', like a ghost ship, which explains the viscous, tattoo-gunned goo of a paint job, a mashup of nods to 17th Century pirate John Every (including a poem) with Russian prison insignia.  Literally dark stuff, but, as with everything Solitario, a crazy sense of humor lurks behind it all.
"I'm surprised at how much people can hate a motorcycle.  It's just a toy!  BMW gave me a toy to play with, I ruined it, whatever.  I think we're the most hated custom shop in the world, but we're doing fine!  Better and better actually. We have our supporters; one commenter said Imposter was a useless POS, but another piped up to give 30 things to use the bike for; drying laundry, holding cds, cooking meat, etc.  I loved that."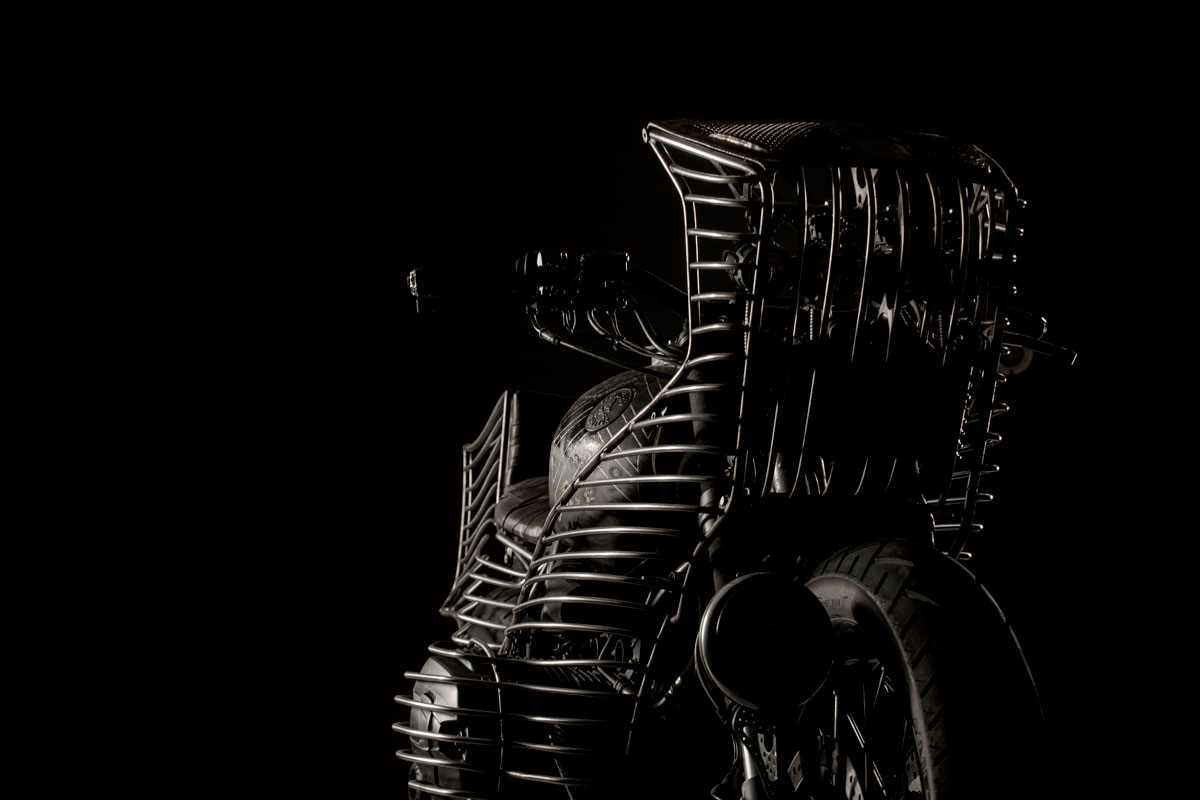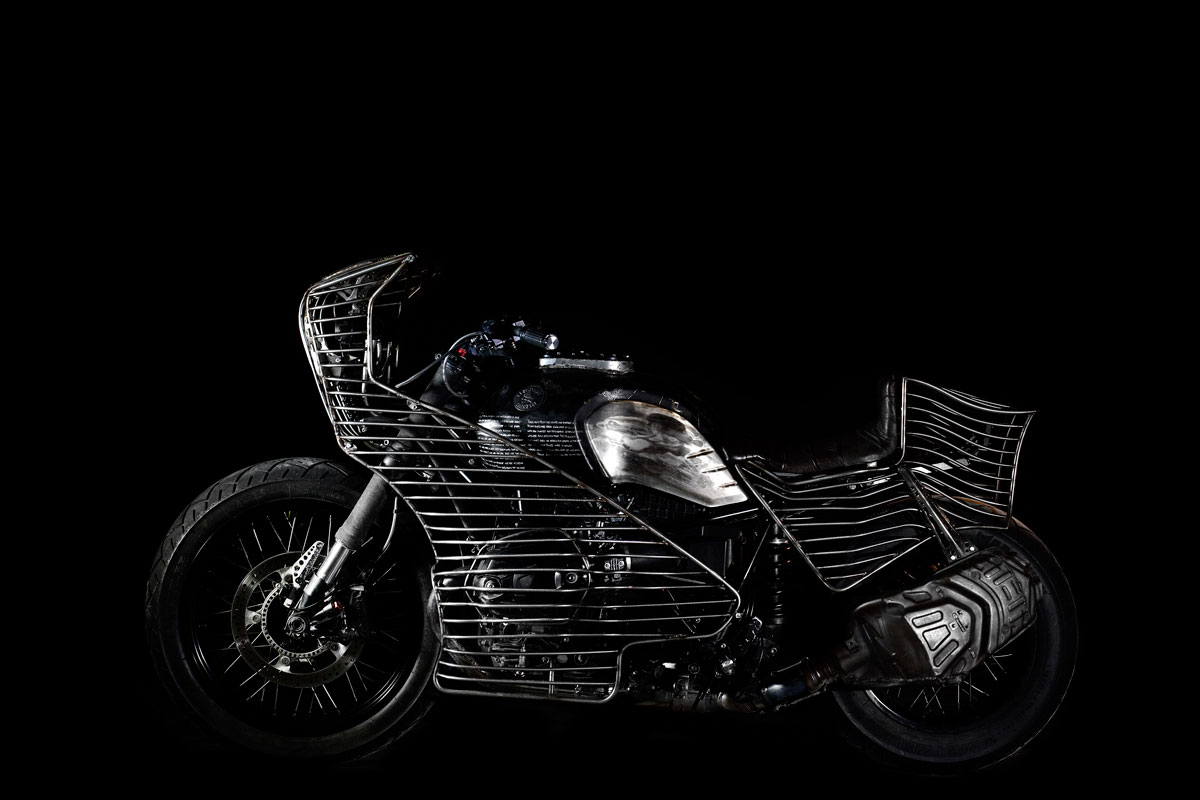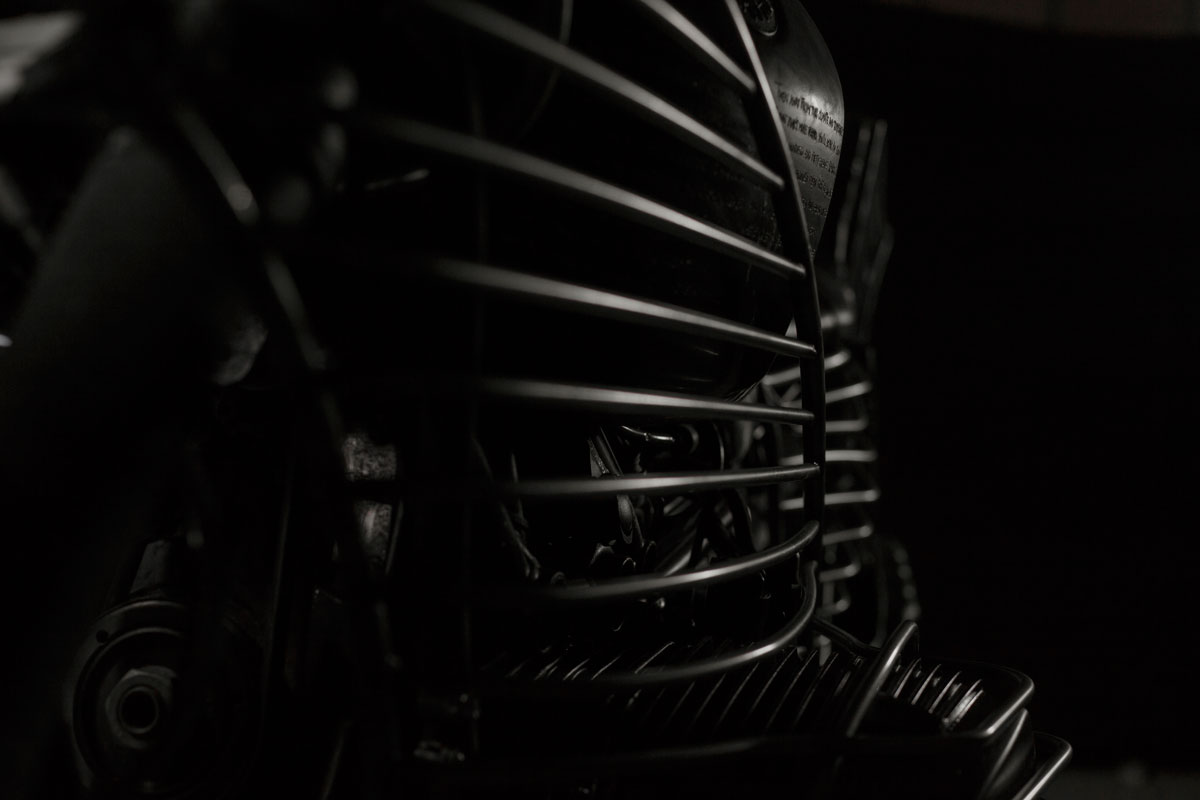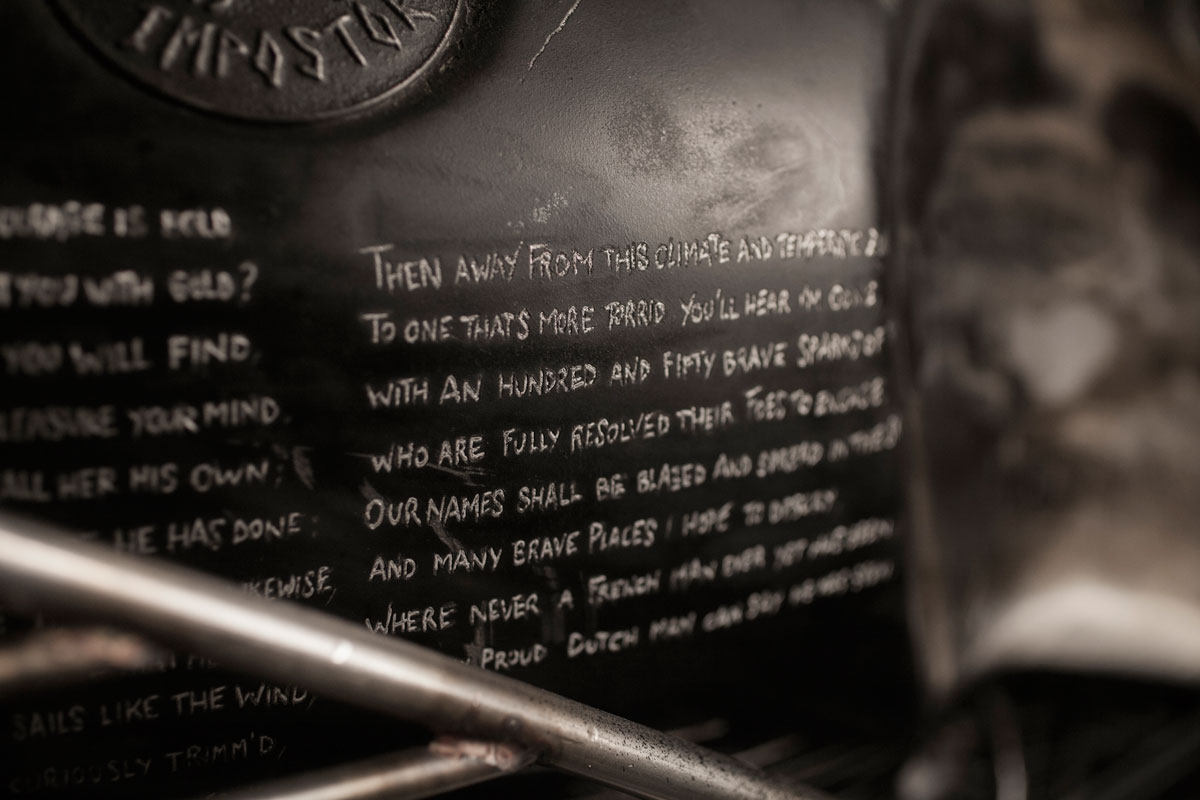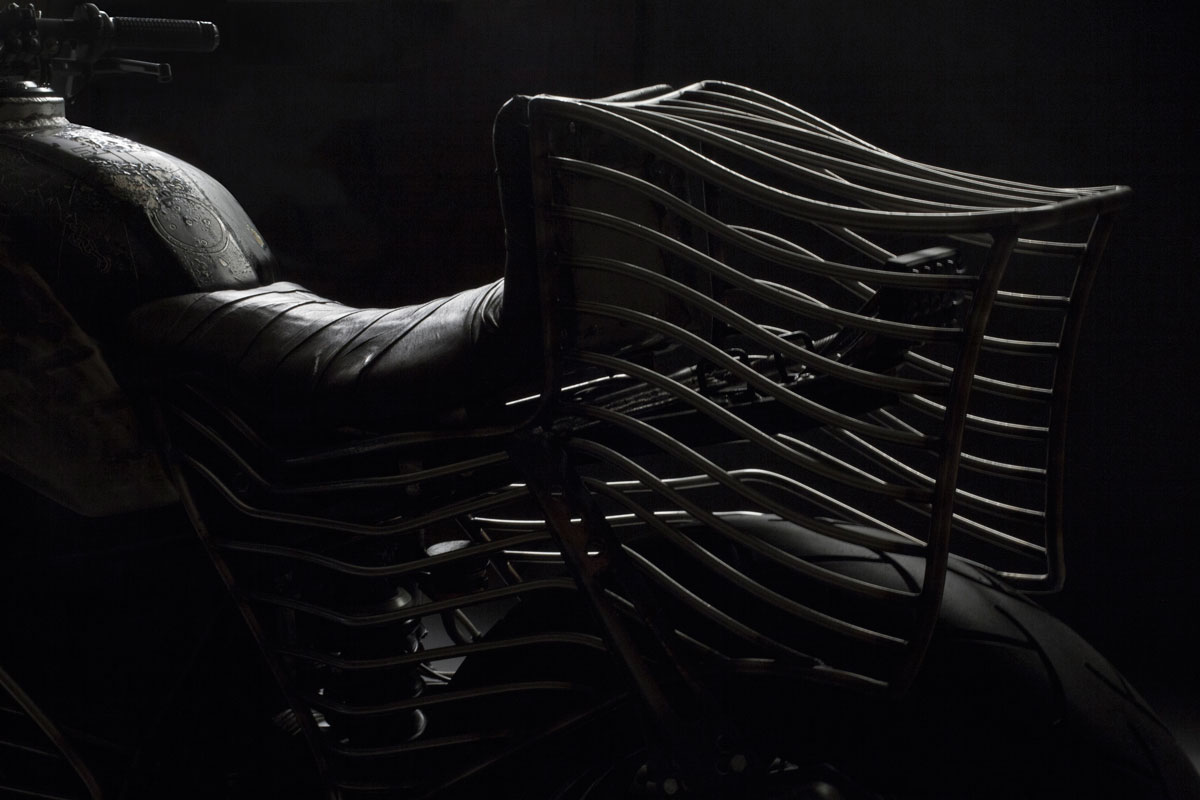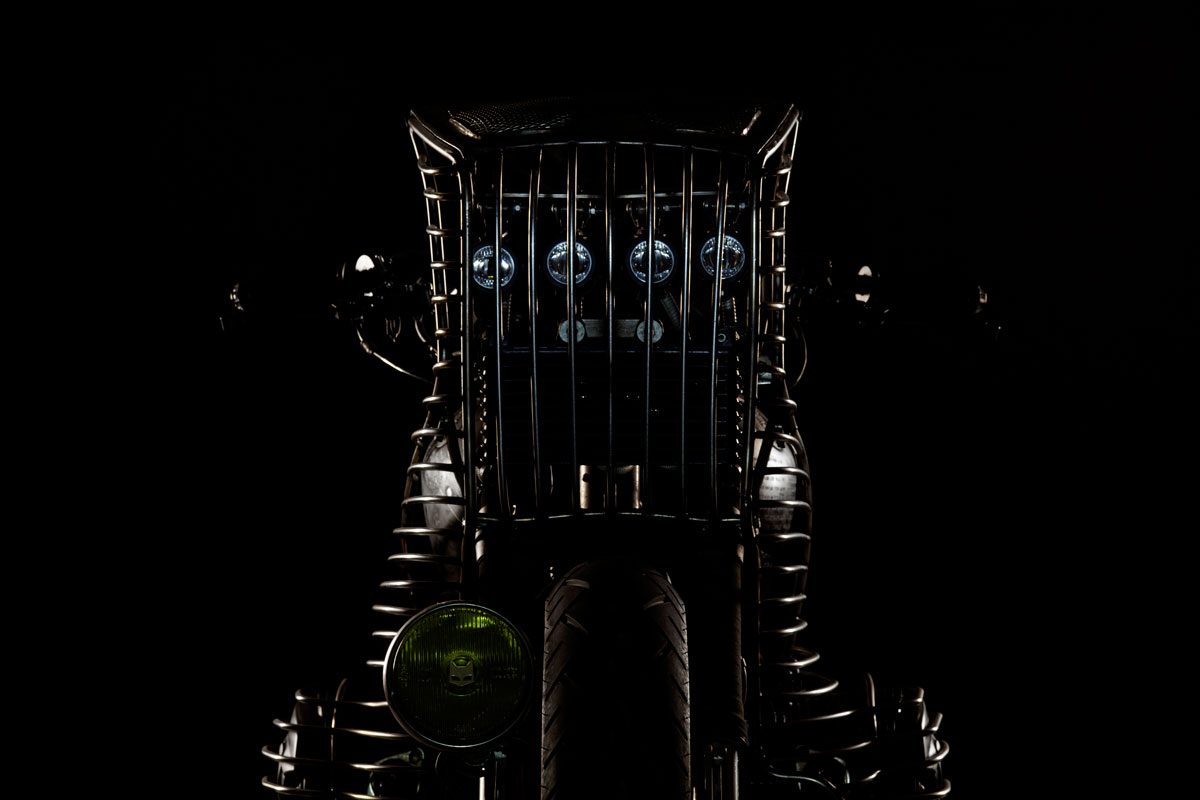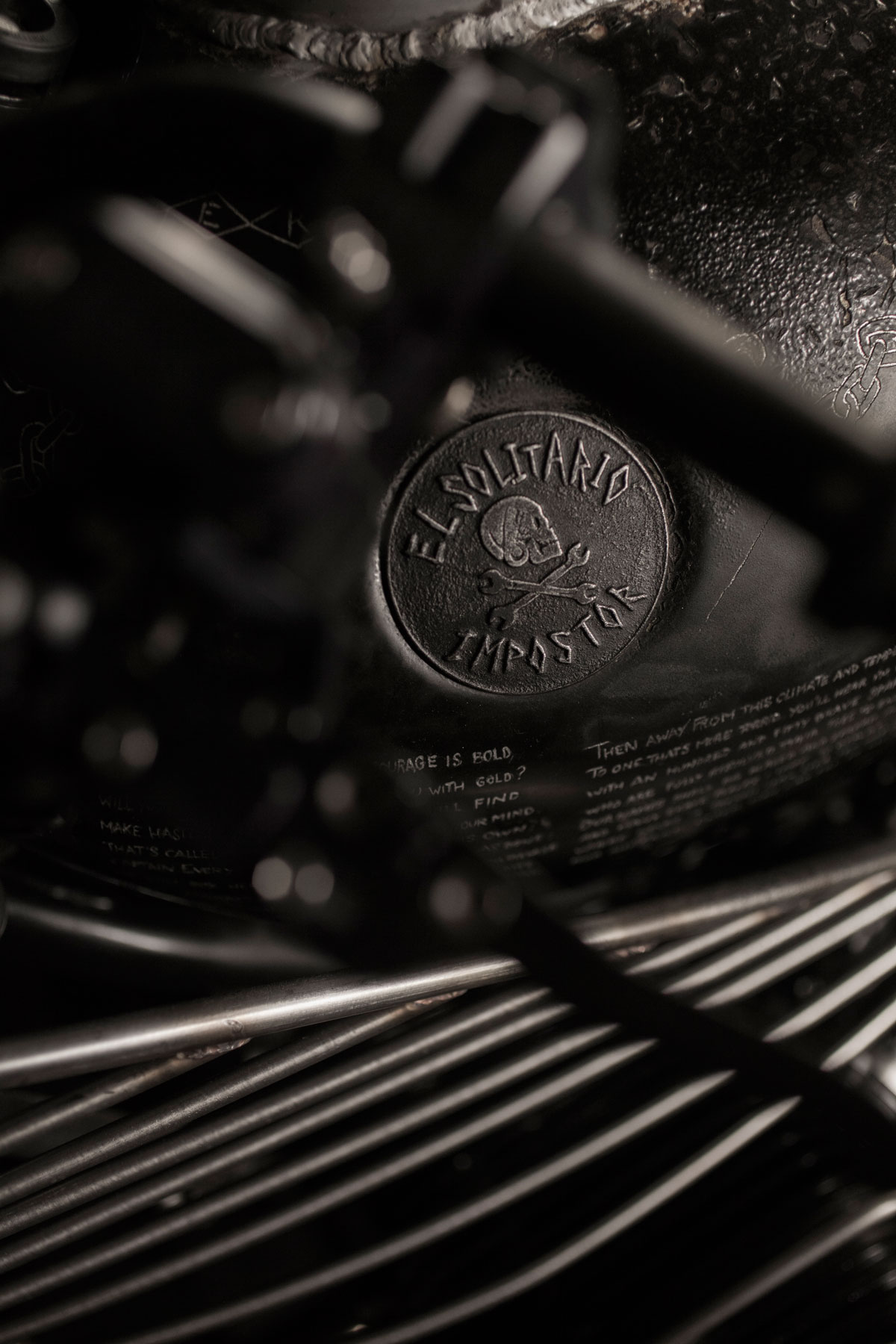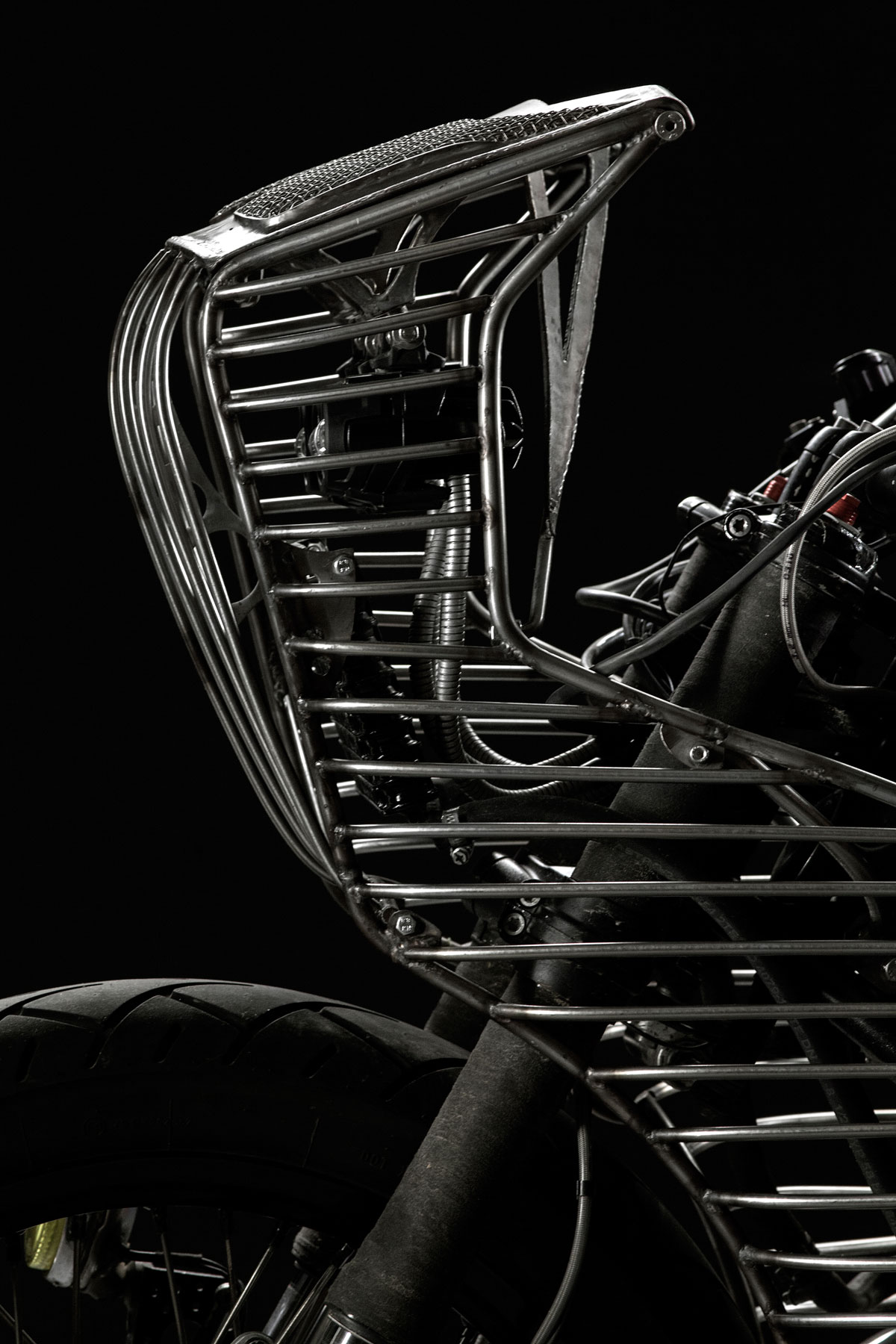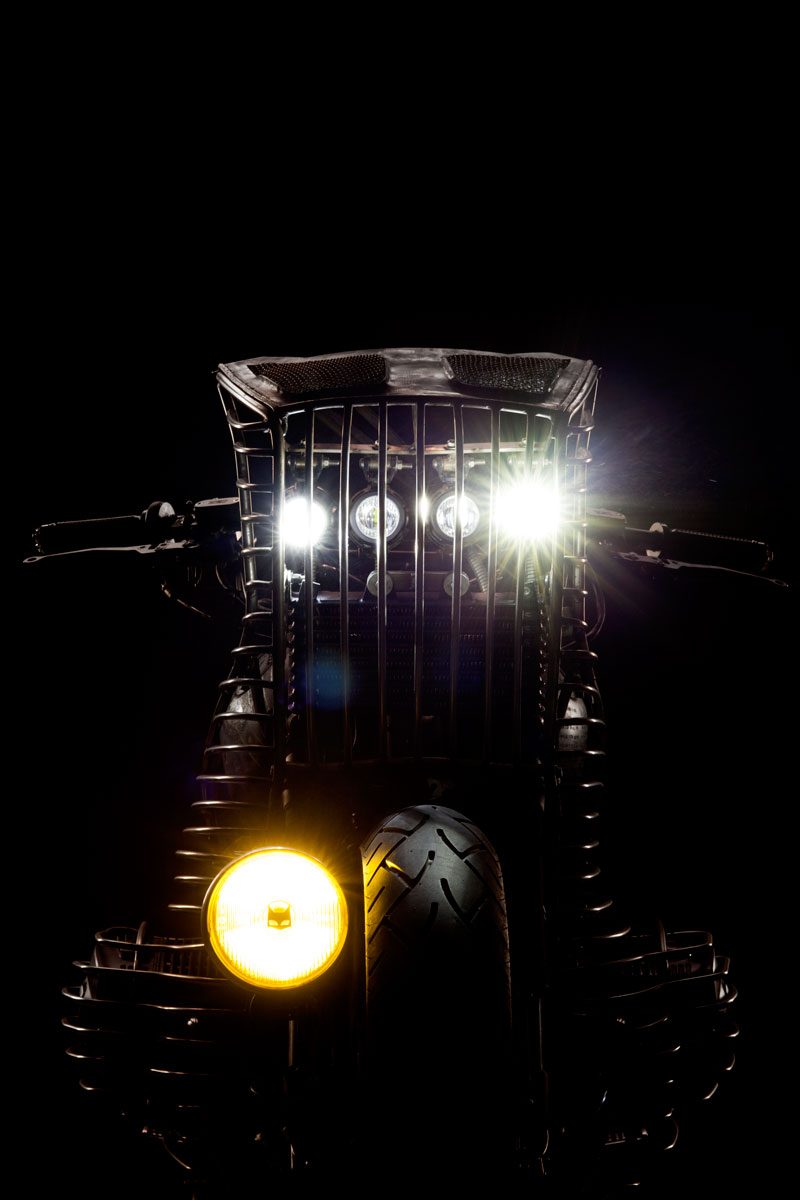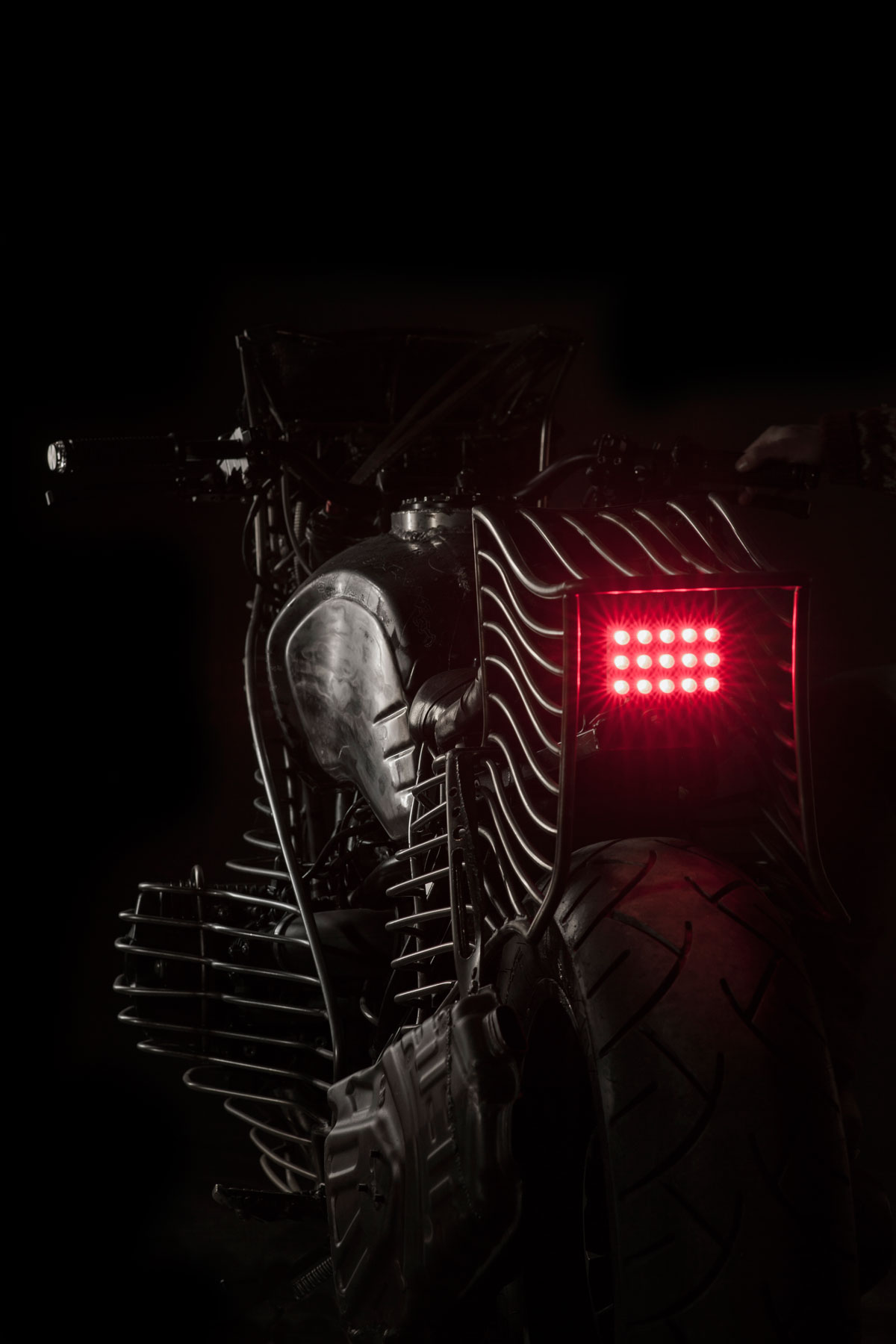 Impostor incarnates the image of Savage Cinema, the wildest section on The San Sebastian International Film Festival, which will premiere The Greasy Hands Preachers or On Any Sunday the next Chapter next Friday September 26. We will ride Impostor through the city of San Sebastian and will sure leave the city speechcless.