Originally known as the "Coppa d'Oro Villa d'Este", the international Concours d'élégance for motor cars, was held for the first time on the 1st of September 1929. The inimitable beauty of the Lake of Como and the fabulous backcloth provided by the gardens of Villa Olmo and Villa d'Este, rapidly positioned this event in a class of its own
It is also interesting to know that September 1929, was only two months before the Wall Street Crash, the tragic economical downturn that lead to a reassessment of values, and an acceleration of the rationalisation of car design, resulting ultimately – in Europe at least – in the demise of automotive gigantism. But despite this, the coachbuilding business managed to stay afloat and coachbuilders enjoyed a twenty-year reprieve during which they reached heights of creative expression that have perhaps remained unmatched ever since. Obviouly this was crucial for the Concorso's good health for many years which unfortunately had to close its doors in 1952
Photography by Hermann Koepf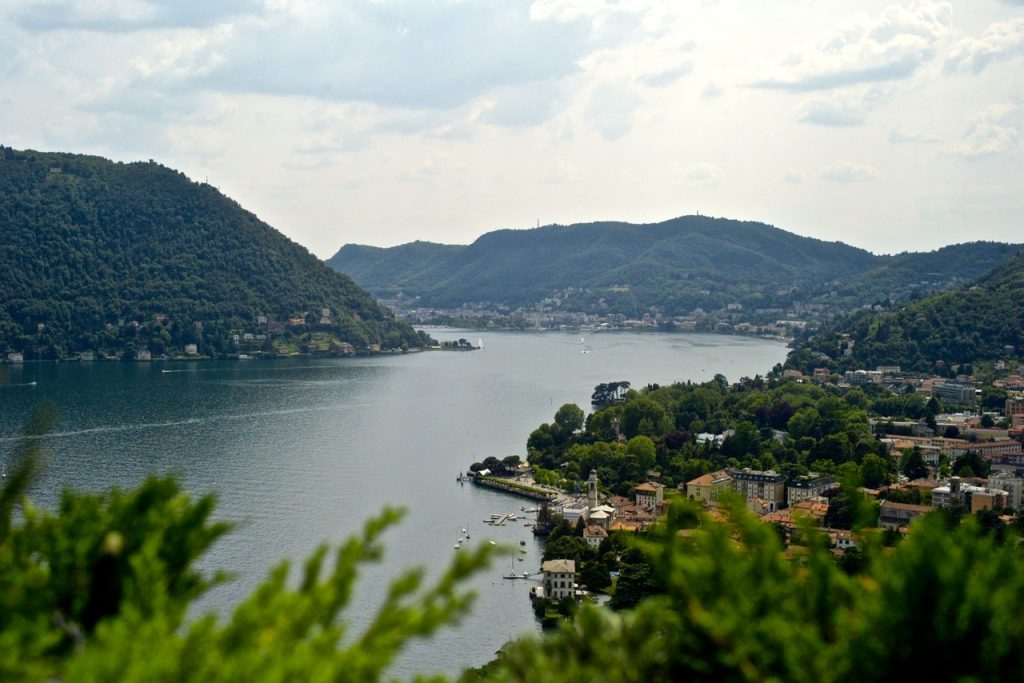 After forty years of absence, the Concorso was finally relaunched in 1995, with the exception of a couple of years in between, and it is now been stablished as one the milestones in the antique car world, with multimillion machines (Last year's winner Bugatti owned by Ralph Lauren was $44.000.000) camping freely all around the beautiful gardens.
What was going on in Villa d'Este, was a cool party in one of the most amazing places we've ever been invited to, but these rich, among the rich, automobile connoisseurs didn't look like they were having any fun at all. It reminded me of a canine concourse but of excessive monetary proportions & consequences. The car owners looked like fossil collectors, and they were concentrating for their parade, (200 meters at idle speed in front of the jury), as if their cars would perform better or pull out some amazing trick to waive the prize, if they showed everybody else that they were really focused… Weird
D-Types, Bugattis, 16 cylinder Maseratis, crazy prototypes and studies… The quorum was astonishing, but as it usually happens with motoring life & heritage, the english do it much better. A glimpse at Goodwood's Revival, and the visitor can see the same level of machinery, but being enjoyed by their owners and why not RACED!@#$ Yeh! Raced & abused in the track. Probably what all of you, readers of this little corner of the motoring world, would do if could afford it. (Read our chronicle of Goodwood Revival clicking HERE!)
But it wasn't until very recently that motorcycles were included in this amalgam of international uber trust funds and serious faces, and after motorcycles… come bikers. You could easily identify those non conformist two wheeled enthusiasts like Norton George, – no matter their age – , drinking and grinning like if it was their last day on earth, while carefully, – joyfully! –  examining & chatting about some of the most impressive motorcycles in history. Well, maybe they could also be spotted by their tattooed bodies and more casual attires! … That's what bikers do. It was also remarkable, how, in difference to the extensive over-restored state of all the cars in the game, most of the motorcycles were in original condition, something that really shows a sense of respect and joie de vivre. Surely, it is just another manifestation of the so called 'vulnerability' of bikers in a car world, that turns them into stronger, confident – and why not – , better persons… 😉
Hosted by our dear friend Paul d'Orleans (aka The Vintagent) who was a member of the jury and Ola Stenegard,  representing the future of motorcycle design, there we were standing behind our dear Impostor, making sure that she behaved properly, and didn't chew other bike's egos, mirrors, blinkers…
Dear Paolo Sormani, the man behind most of the writing in the fabulous italian magazine RIDERS
The Vintagent is a fine example of the #TalkLessPlayMore philosophy, and couldn't wait to jump on Impostor, wheelie off the wooden platform, that showcased the custom bikes, and go for a ride dropping jaws along the way skidding in between the strict dumbfounded crowd.
Never so many early record holders had been under the same roof before. Ernst Henne's over the top supercharged BMW – 279'5 km/h in 1937 – really impressed all the observers. A fully closed Gilera, looking like a missile with windshields, gave me goosebumps only by trying to figure out what the rider must have felt at top speed. Probably something similar to what it could feel like to be a muffin in a microwave. In another league but equally beautiful was the Rumi SS 52 "Gobbetto"  which brilliant's alloy bodywork was designed by a famous painter in just two brush strokes, emulating the twin cylinder, two stroke nature of its motor.
The modern attitude was represented by a small collection of custom BMW among which was Impostor, also Urban Motor's Trackgrinder and the awesome Sprintbeemer by the Lucky Cat Garage.