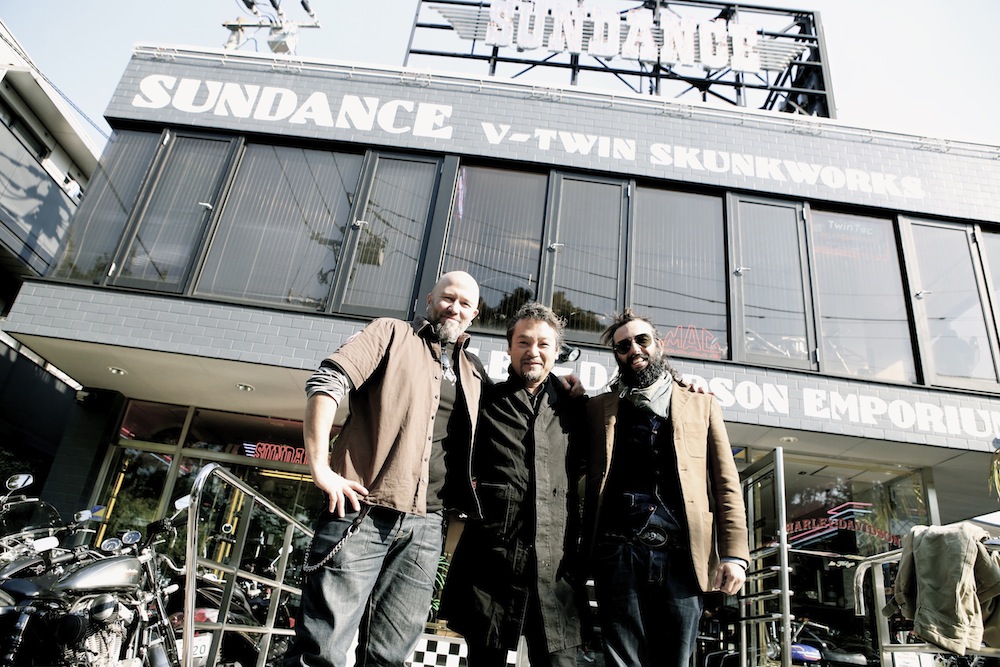 Zak "Sundance" Shibazaki is a living legend in the V Twin World and his baby, Sundance Enterprises Inc. in Tokyo is a temple of speed, style and functionality. His machines have raced in the USA, when racing was still cool, and even fought against the almighty Britten in Daytona. Sundance specializes on high performance customs, focusing on the form follow POWER principle. Overflowing with engineering innovative ideas, his bikes outperform any other player in the arena and now that we can say we've experienced the myth, we witnessed the truth! It was amazing and rather incredible to be able to spend all morning following Zak, flying low all around his amazing temple, showing us fiercely his shop full of prototypes, frankenstein motors, gorgeous frames and mad solutions executed just right. You could feel in a brisk his contagious passion and love for perfection, an inspirational jewel that all creative types like us, adore & even seek 
desperetely from time to time, to drink from and even dream off.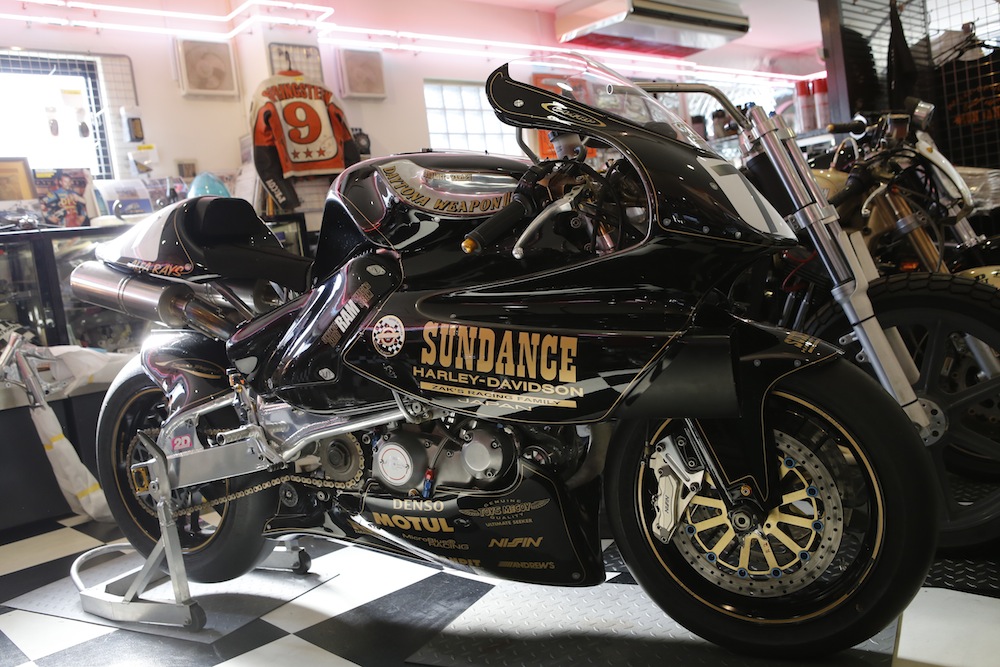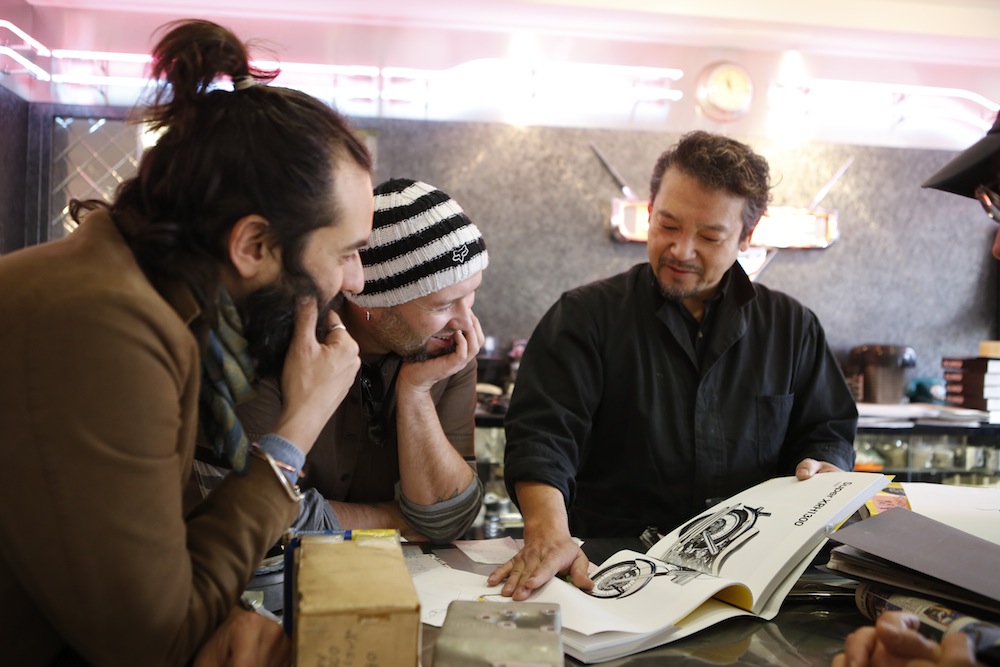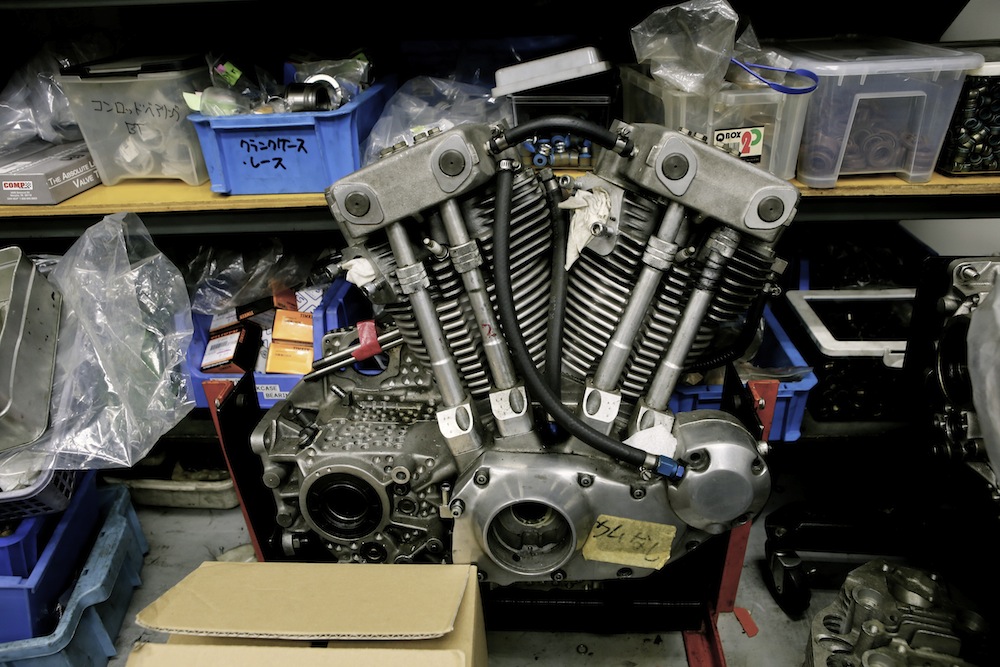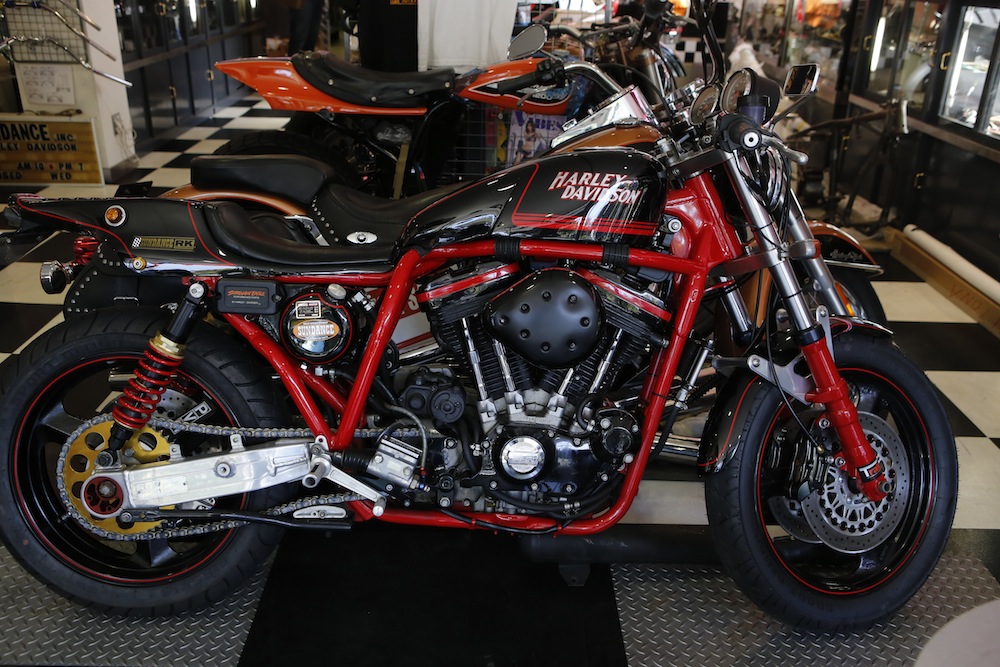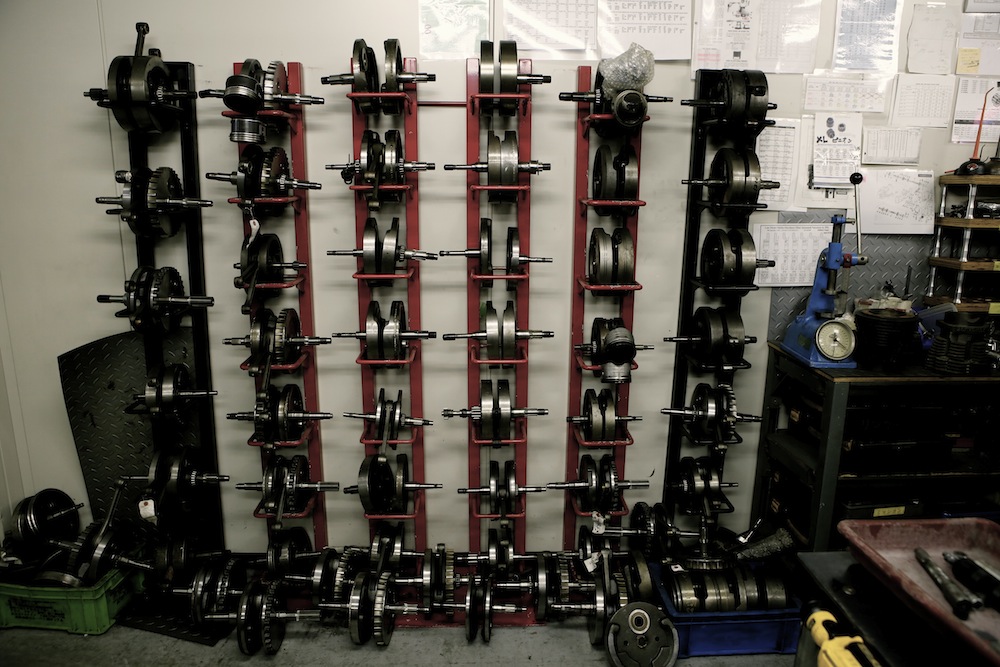 In the middle of this extensive tour, Zak made us come out to the street, handed us three neat
Toys Mccoy Buco Helmets
, some gloves and pointed to what soon to be our Tokyo hosts. We got to ride in crazy Tokyo traffic one of his Super XR1200!!! BRAAAAAAAAAAAPPP!@#$% Your writer, had the moto-experience of a lifetime! This special custom power plant has been meticulously designed, ported and milled for optimal efficiency and compression, developing 120hp on your right wrist, that felt like a bullet train crossing the China wall. That thing is a scary wolf with sheepskin outers!!! While introducing the machines we were going to ride, the man, made sure we understood that these, were no "special machines", the Super XR's we were going to ride, were "just" test bikes to show his friends & customers the flow of his works. Enthusiastically he insisted that all Sundance motorcycles were built to be ridden hard and not for boulevard cruising, and that we needed to take them to the red line to savor their guts. Sundance has already built and sold more than eighty Super XR1200 only in Japan, so we knew this was all fact.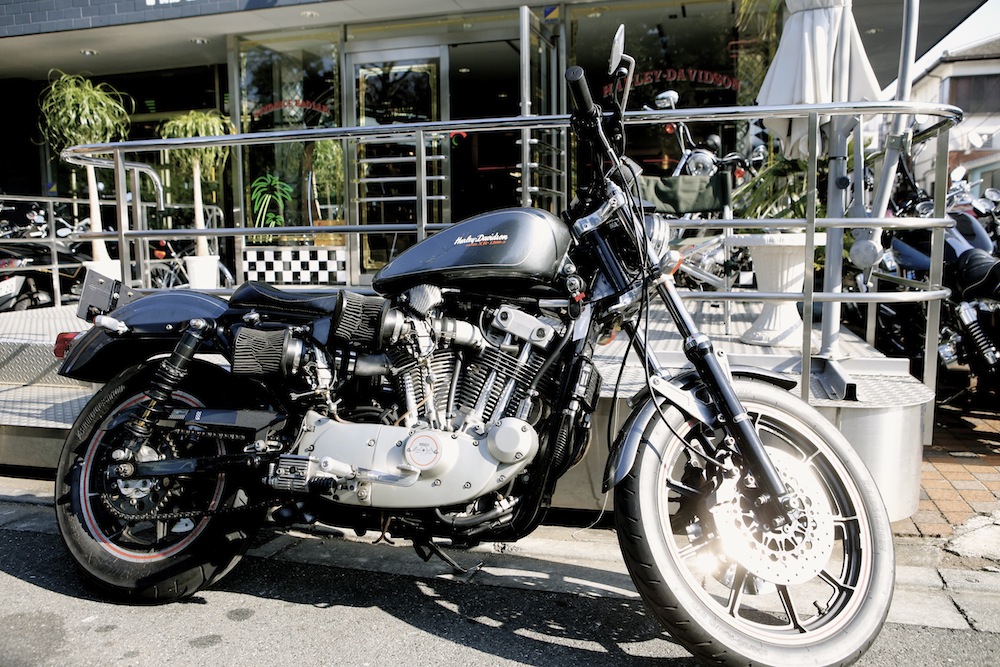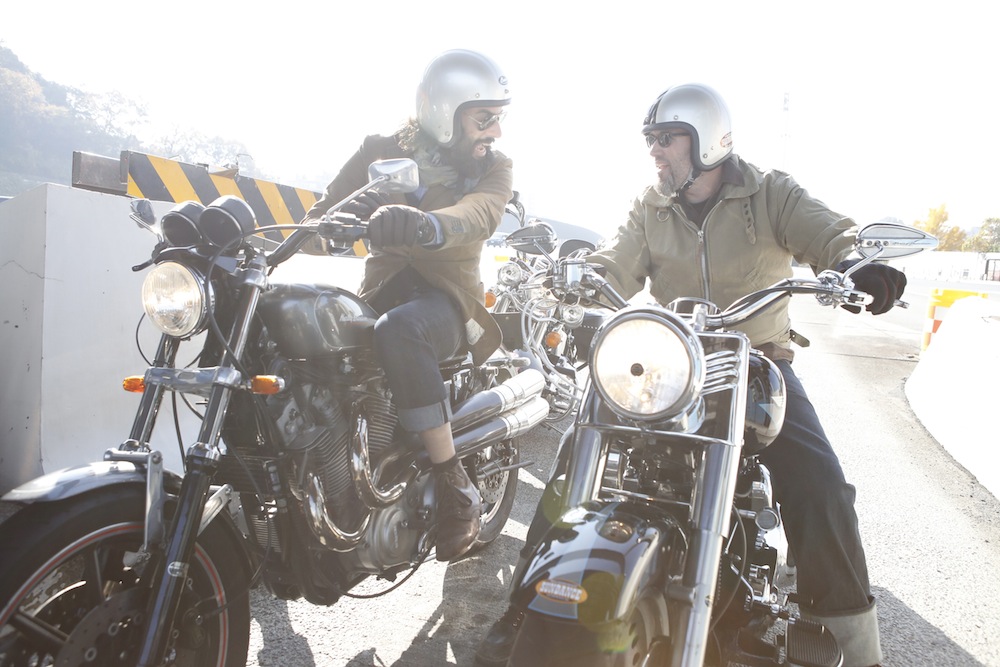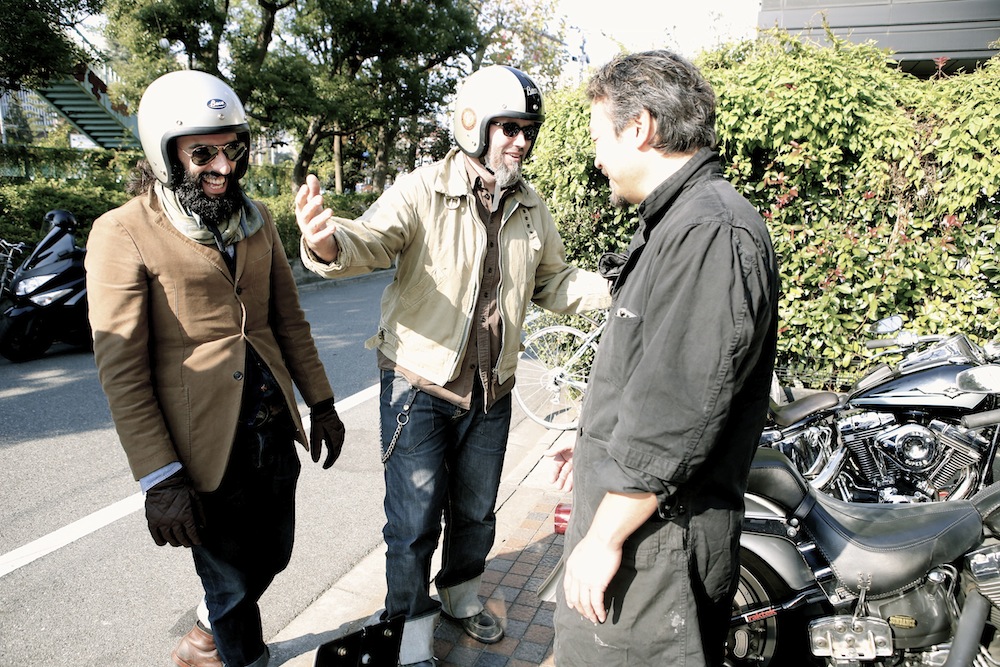 The discreet monster, (from a distance of three feet could be mistaken for an average sportster to the profane), below 4.000RPM was soft and subtle, the perfect grocery getter, but when you hit pass that mark BAAAAM!@#$ BRAAAAAAAAAAPPP BRAAAAAAAAAAAAAAAPPPP~!@#$%^&^%$#@! The crazy wolf unleashed, and bit you in the legs, while suddenly I had to get concentrated on my arms to stay on top. The Sundance suspension and reinforced frame were not disturbed by the constant wheelie-ing and the fiercest twin just wanted to go first of the pack. HAHAHAHAHHAA! What a day@#$
I really want to thank Tadashi Kono for this beautiful Rendez-vous, his rad magic & the cool photography, Zak for his amazing universe and overwhelming hospitality and my friend Ola for waking me up and squeezing me in 😉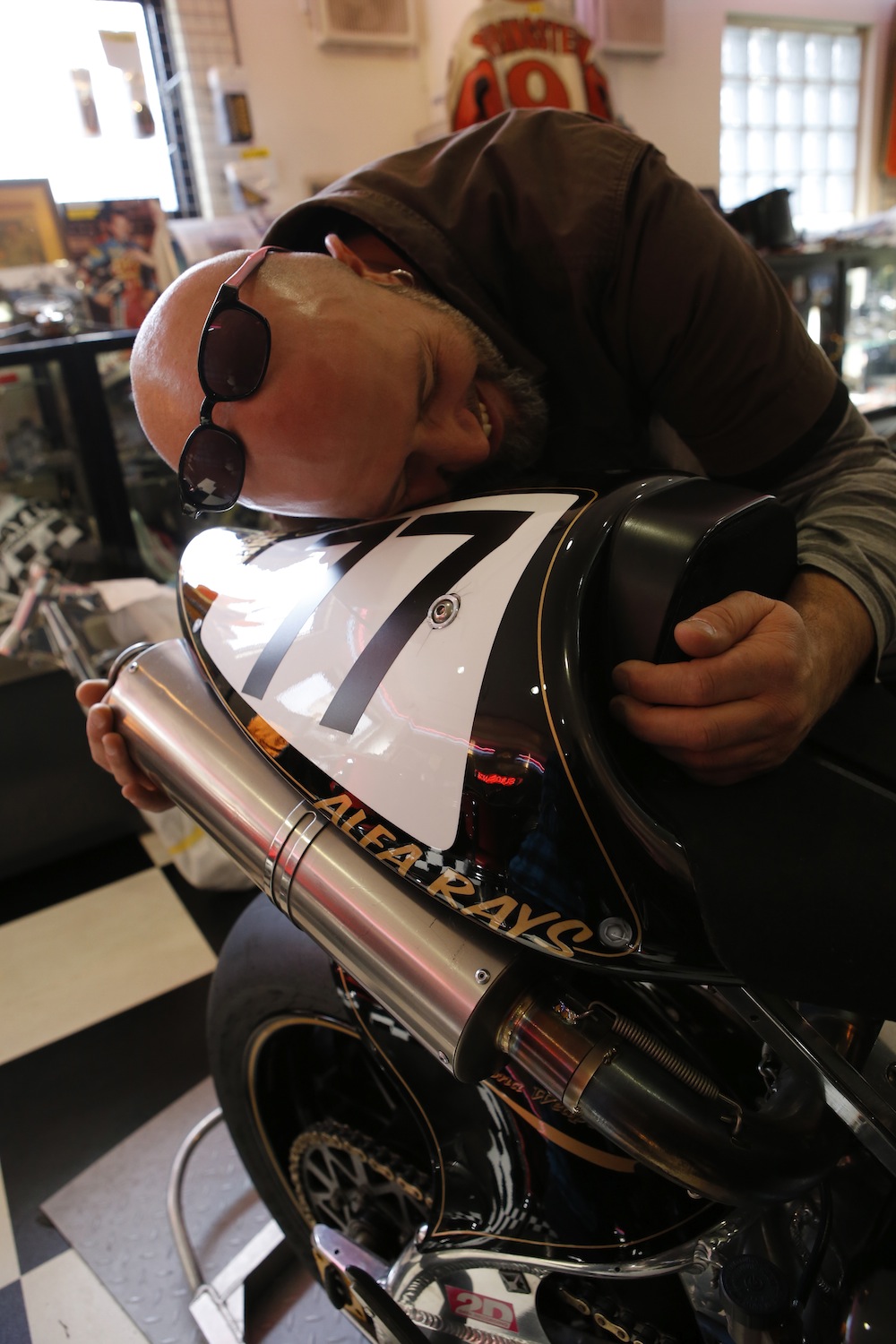 Stay tuned for more adventures from El Solitario Nippon Assault…