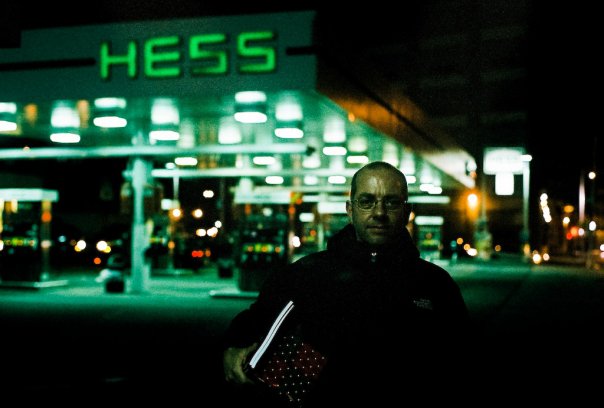 Miguel Palma is a Lisbon-based multimedia artist. His activity unfolds as that of a sculptor, draftsman, electrician, engineer, and scientist. Fascinated with boys' toys – guns, tools, trucks, cars, motorcycles, planes, boats – and all sorts of gadgets, Palma transforms children's toys and gadgets into protagonists confronted with the threatening monumentality of industry, thereby criticizing its dominance over our civilization. Both fascination and suspicion abound toward our crave to control.
Erosao is a blasting experimental journey, realized in 2009, onboard a 1969 Triumph T120R which metaphorically represents the perils & excitement of motorcycles in their natural habitat; the road.
Palma's work often consists of sculptural pieces and large-scale installations created from mechanized, industrial, and other sundry found objects. The various elements are incorporated into intricate, cyclical and/or self-sustaining systems. Curiosity prevails: What is this? What is it made of? How does it function? There is an implicit resistance to the narrow knowledge specialization of our times. Palma asks for a wider scope.
www.facebook.com/miguelpalmafb
Image courtesy of of Pedro dos Reis, words by Luisa Jacinto & El Solitario