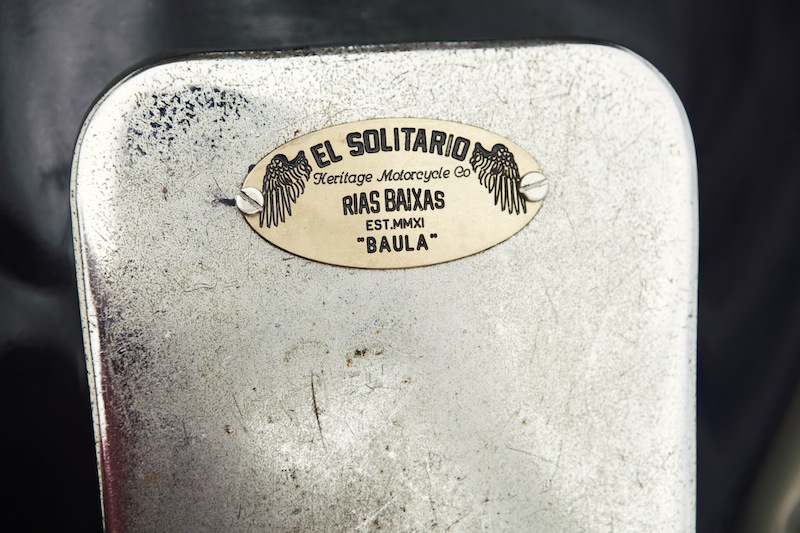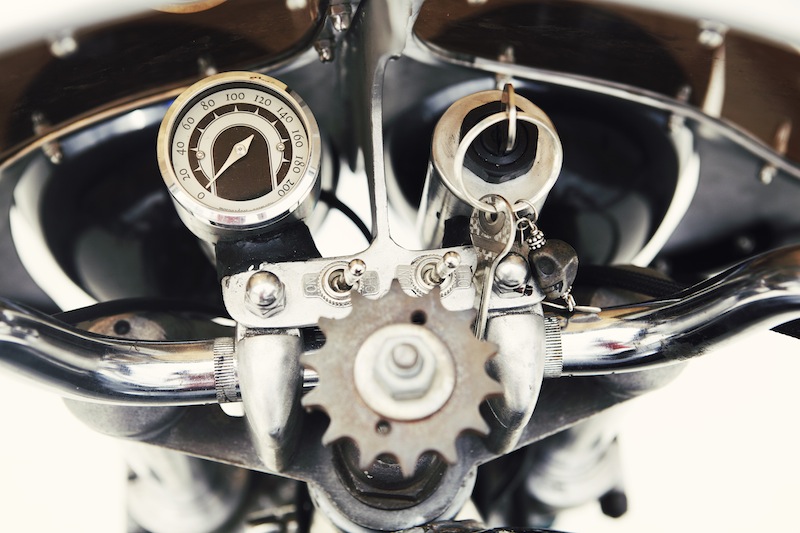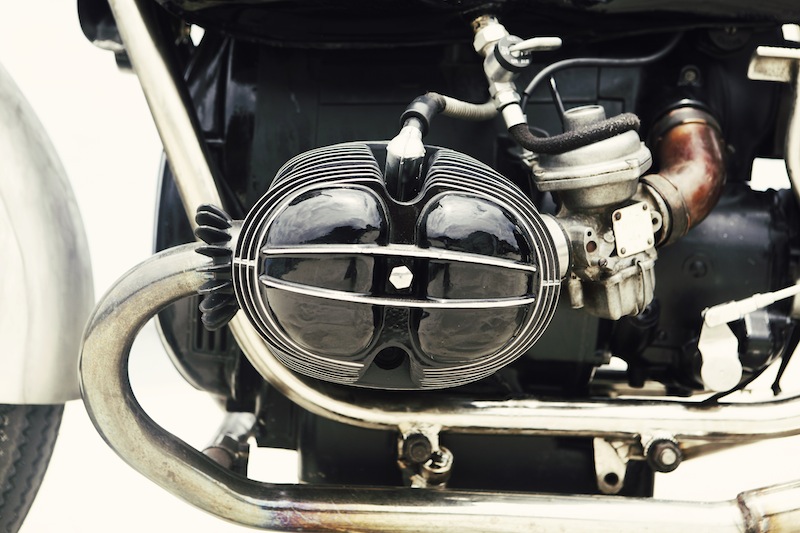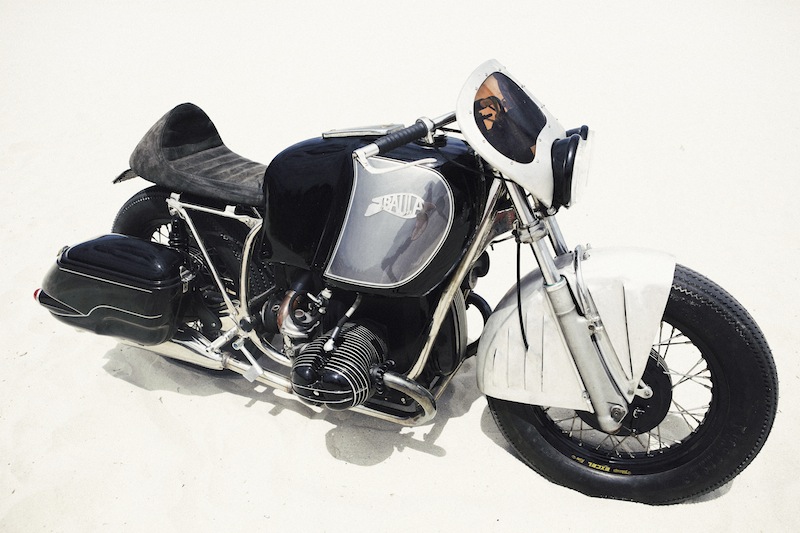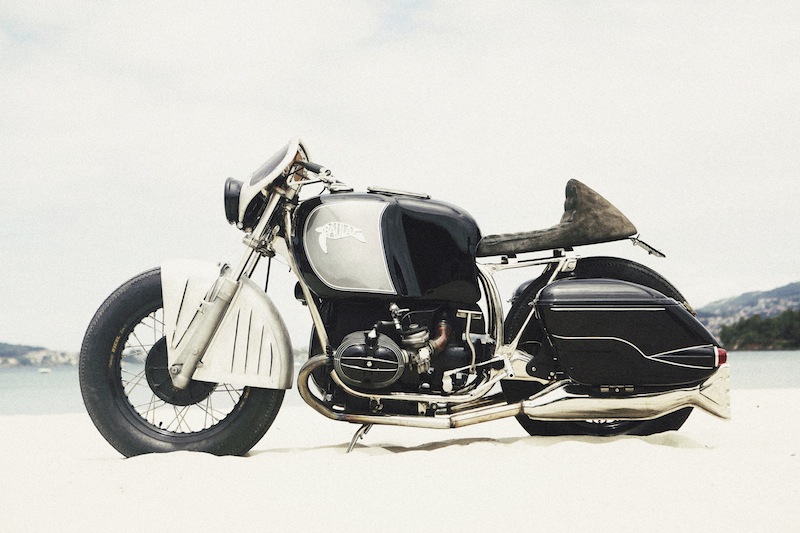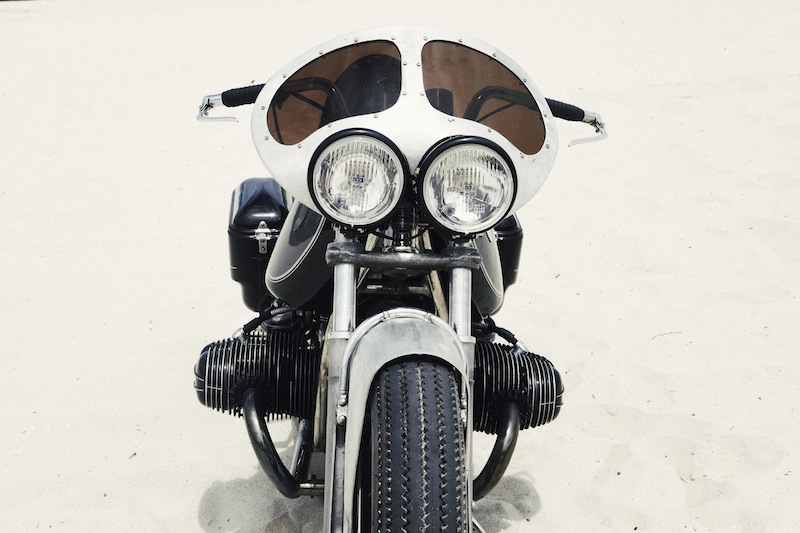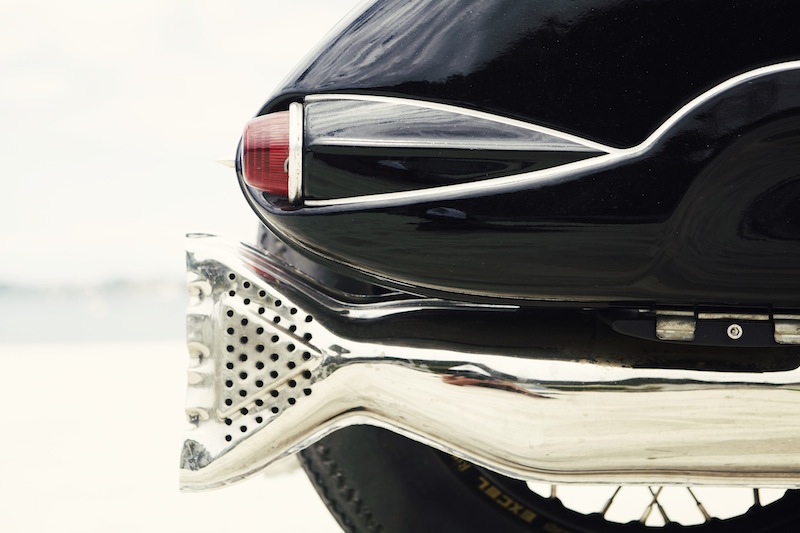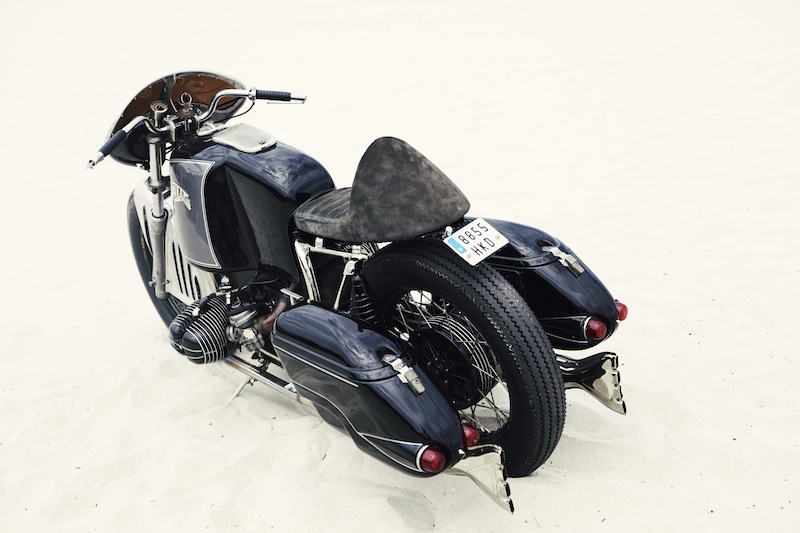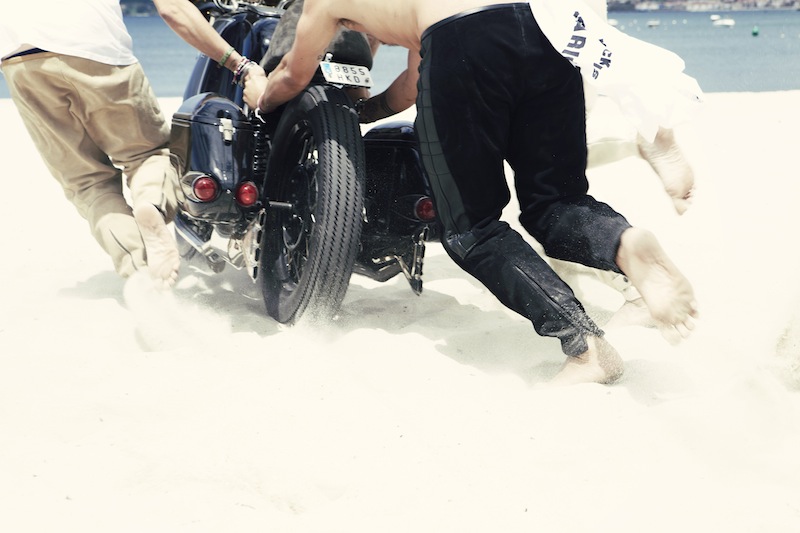 BAULA (Words by Gary Inman, photography by KT Fender)
Baula is the Spanish name for leatherback turtle, the huge prehistoric sea creatures that inspired the build. It was commissioned by one of El Solitario's friends, Jimmy. Years earlier, the pair had hidden, drunk, in the grass of a Costa Rican beach as leatherbacks dragged their bulk up the sandy to lay eggs.  Squint and you can see the resemblance, stuck out in the breeze cylinders and heads are Baula's flippers. This behemoth is marginally better on land than in water though. Baula started life as a 1969 R75-5.
'The inspiration was a mixture of the 1939 TT-winning BMW Rennsport and the art deco Henderson scooter,' El Solitario explains. They fitted a huge Hoske touring tank, made the sub-frame, curved race seat, deeply skirted front fender and tinted windscreen. The engine was rebuilt, in standard trim, and fitted with Velocette Thruxton fishtail pipes. Twin Bates headlights, Royal Enfield bar-end levers and Buco panniers finish the look.
I followed the build on the internet and remember thinking it was shaping up to be a collection of the wildest, statement parts but lacked cohesion. Then I saw its debut, at the Wheels and Waves show in the south of France last summer, and instantly fell for it. It is the antithesis of things I normally look for in a bike, yet I still love it.
"Baula is the beautiful chubby girl,' says DB with real affection. 'Anything you put on her looks great.
Thanks to Cycle World for their fabulous article on January 2013's issue.