Bonhams is celebrating next week in
Paris, at The Grand Palais
 one of their, long guns, motorcycle auctions. Our favorite is a big twin Egli Vincent offered without reserve. 
CLICK HERE!
 for all the info regarding this beast.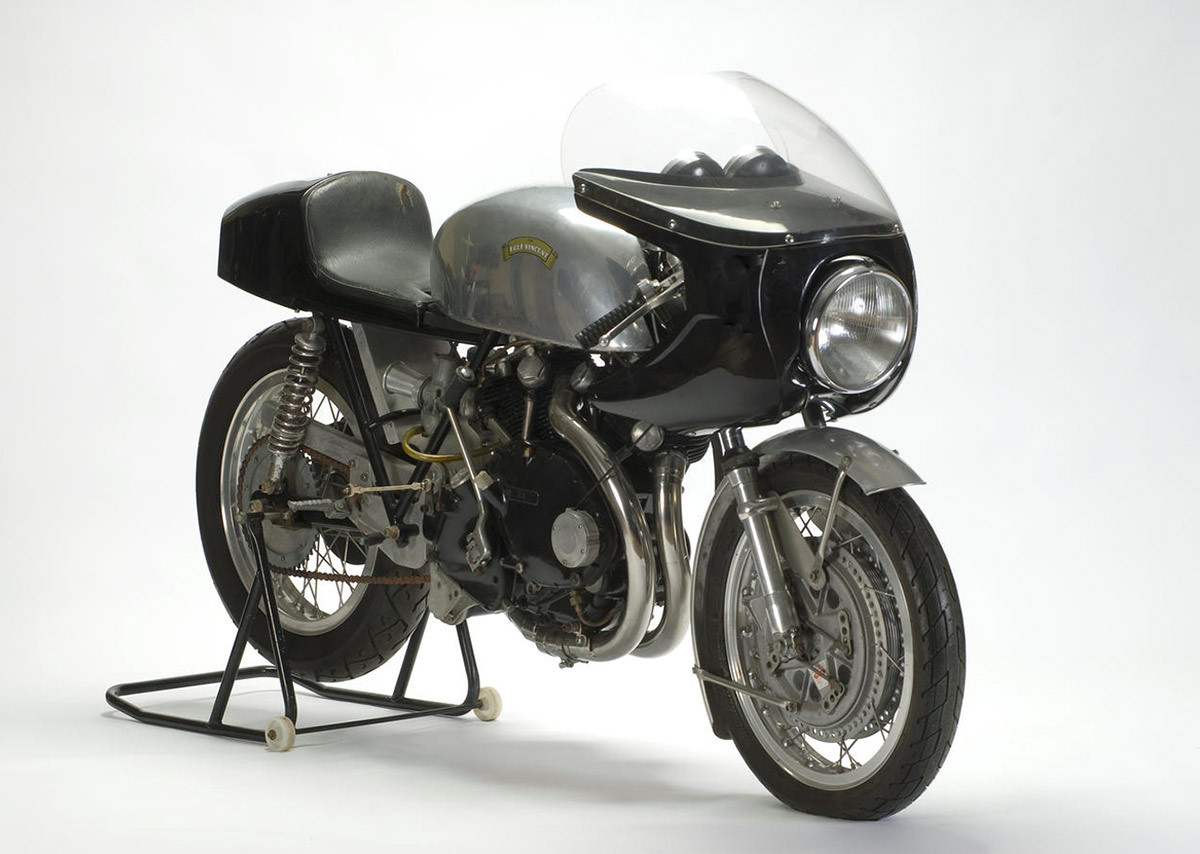 But the thing is, that talking with Nicholas Biebuyck, (who does all the motorcycle photography for Bonhams), about this Big Rad Vincent and its cost of opportunity, we came across this Egli's little  sister, pictured below, which was sold last year. Quoting Nicholas:
"This is my favourite Egli from a few years ago. very light with the Comet engine and has a smaller custom frame that fitted me really well. The Egli fixes all of the handling problems of the original Vincent. When really pushing them, you could feel the flex between the RFM and UFM, which doesn't exist on an Egli. This one would be such a killer machine to own, ticking all the boxes: you could race it, show it or just cruise around for fun."
Got to admit that we are more than susceptible of falling in love with any of the Egli-Vincent creatures and this Comet is another fine reason to justify that. Enjoy!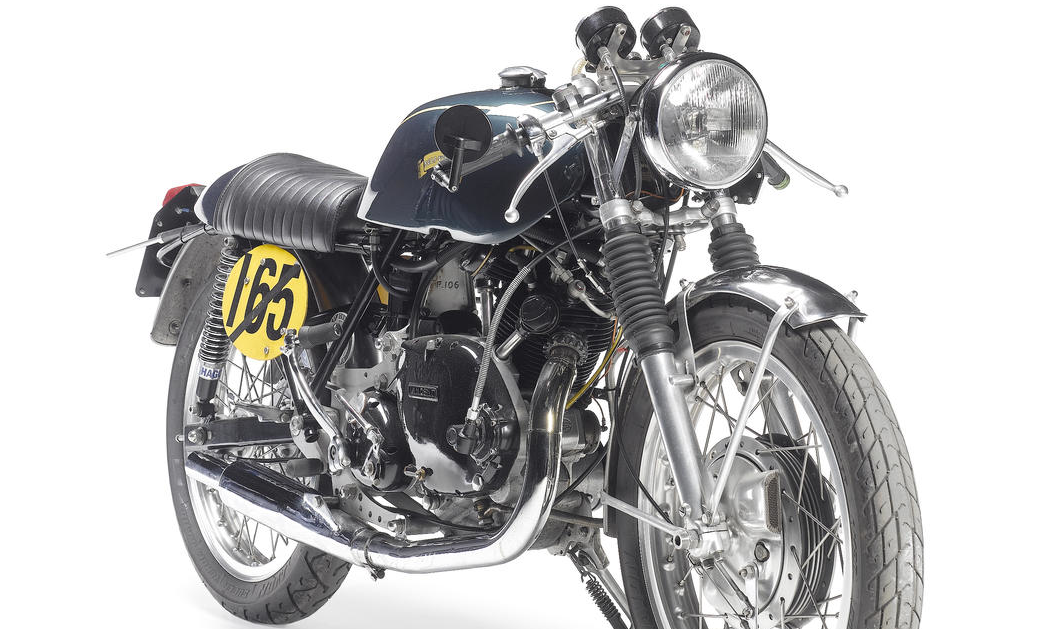 1969 Egli-Vincent 499cc Comet
In period, no-one doubted the qualities of Vincent's remarkable engines though the Vincent chassis was outclassed in many ways for racing. In the normal way, a gifted frame constructor, Fritz Egli, produced a modern frame to suit the Vincent units as Seeley and Rickman had done for other engines.
This historic racer was acquired from the estate of the late Malcolm Elger, co-builder of the machine with his brother, Ray Elger. The frame, with taper-roller head-races, was specially built to suit Malcolm by Fritz Egli, one of three frames supplied to the brothers, the others being for Vincent twins.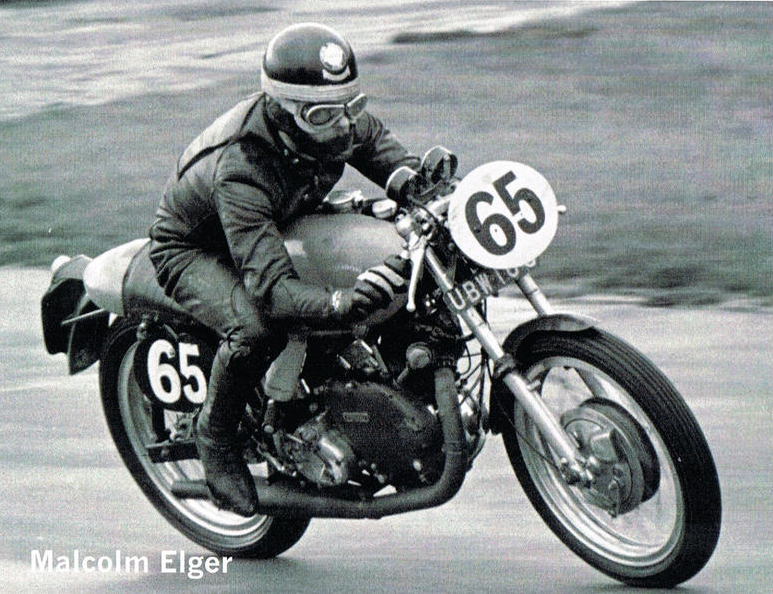 The Comet engine found for the project (mating numbers 25AA) left the works in 1951 and the Egli, in its first form, was constructed in 1969 for the 1970 season, using the engine, already in race tune, which received further internal attention, including a ported head modified to take Gold Star valves. A Lightning piston was used to suit the 34mm Concentric, the engine running a 10.5:1 compression ratio, with a tuned pipe and gutted Gold Star silencer. A modified Norton 'box with selected ratios was used, while the chassis was built with Metal Profile racing forks and Girling rear units. A Norton front wheel carried a Commando air-scoop twin leading-shoe front brake.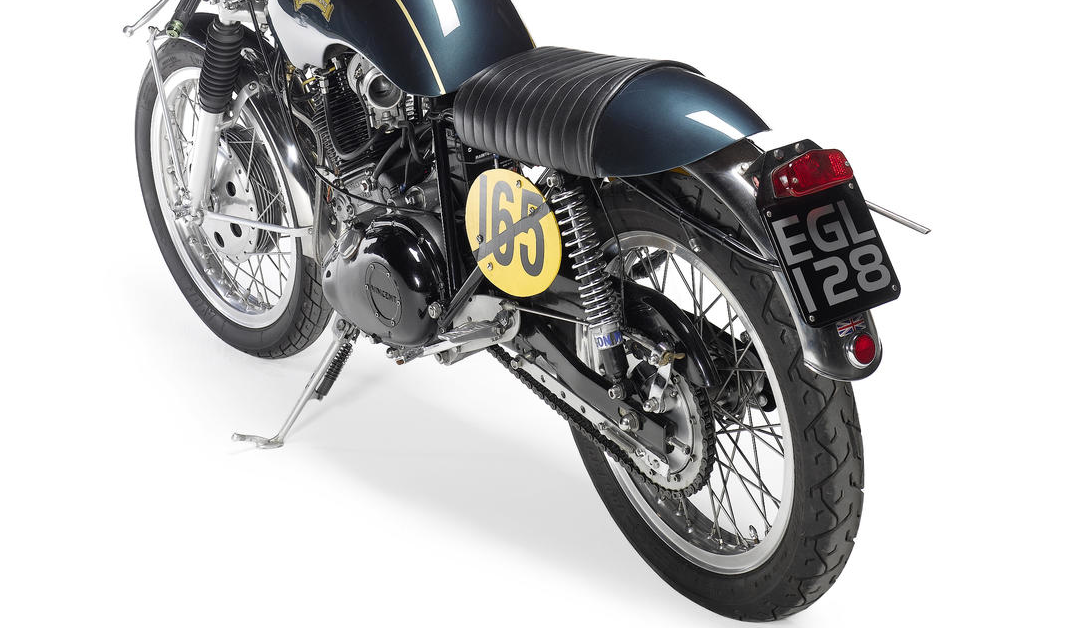 The Egli was used very successfully in historic and club events in the '70s at Mallory Park, Snetterton, Cadwell, Aberdare and Silverstone as well as in the occasional drag meet where it was recorded as doing a standing quarter in 13.9 seconds with a terminal speed of 97 mph. A flying kilometre was covered at 110 mph.