There is more to motorcycles than racers/cafe-racers/trackers/scramblers… There is a place where the wildest dreams are pursued & prejudices have no room. Motorcycles built with the heart and bare hands, not with a catalogue full of parts. True Choppers are a chosen few but those that make it rule, because they are pure, raw and unforgiving.
Great Bennie, from Boneshaker  Choppers is first an awesome dude, and if you ever have the chance to ride one of his bikes you will confirm that he takes his work very seriously. Two summers ago, I rode on Galician backcountry roads (messy!@#$) Mark Woodhatch's, (Boneshaker built) one-of-a-kind, EVO powered hardtail chopper. Believe it or not, that thing behaved better than many mild customs I have squeezed on the road. She was longer than a Cohiba No. 5 & flew as low as a motor can run. All spiced with a beautiful rake & knobby rubbers to sweeten the deal. Although inherently an explosive combo, you might think, I can assure you she dived precise into turns, undisturbed, never loosing the intended path. I remember the torquey V-Twin always pushing hard,  listening to the dry rumble of the pipes that made you want go fast. Sweet! That trip Mark rode for almost 3.000 without a single failure or scar and that is rad.
Good memories came up again when I saw Boneshaker's latest fever. Bold 70's diggers conceived from a contemporary attitude meant to be ridden.
We dig Sir!!!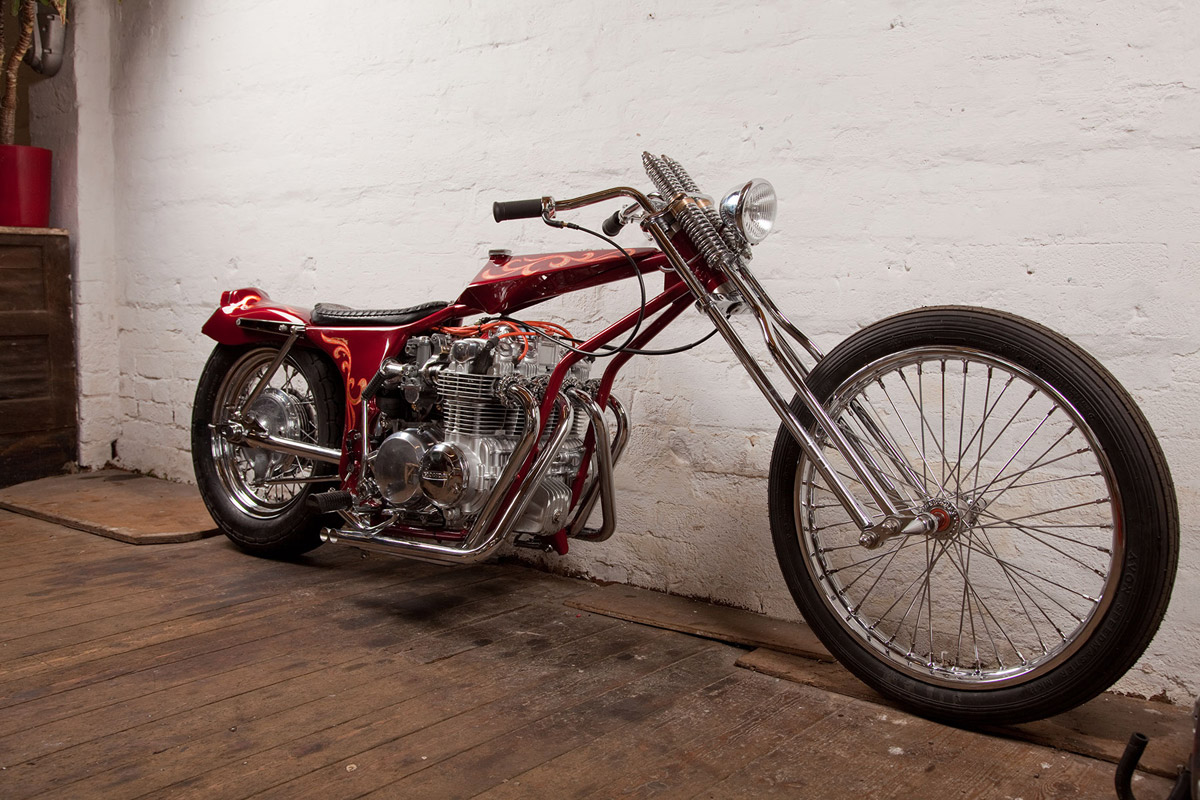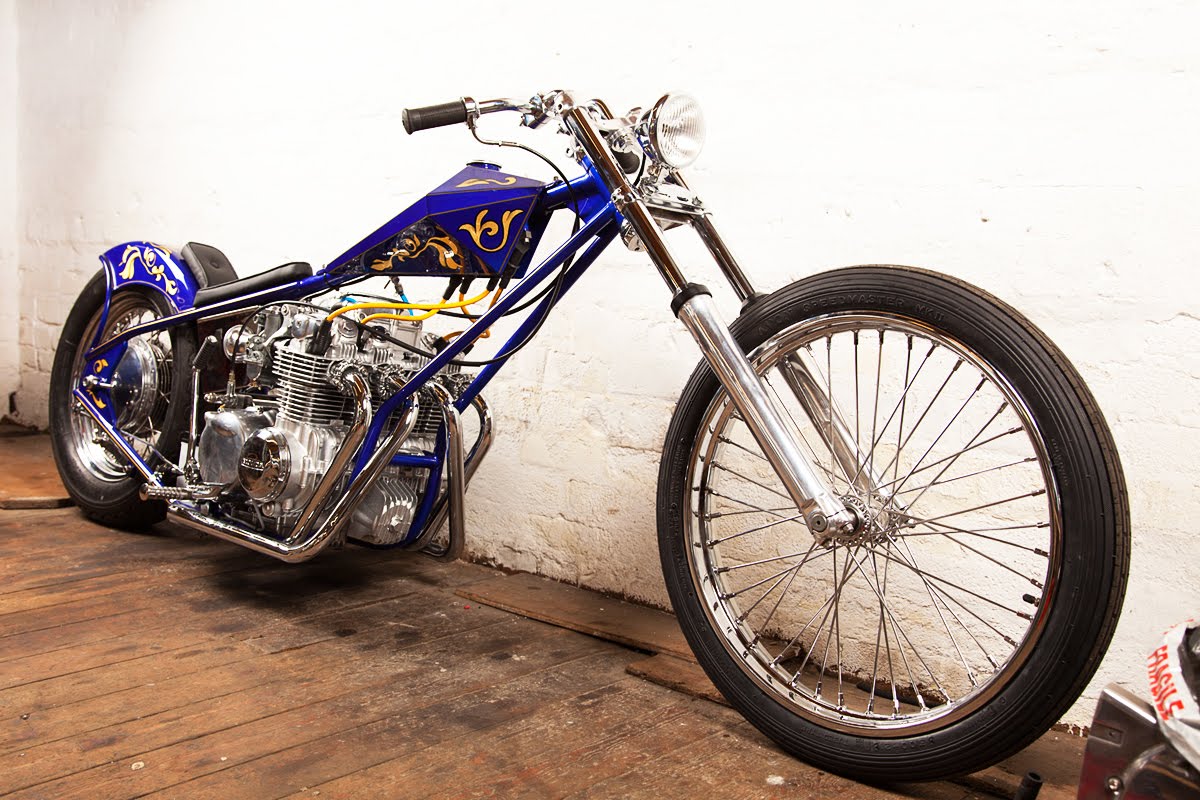 Post scriptum :
Yesterday night while writing this feature, I asked my elderly friend Rowan Manners, who has always been a fountain of wisdom for us,  to give me a hand explaining all of us the importance, quality and significance of Choppers in the 60s and 70s in the UK. This morning this little gem was awaiting in my inbox. Enjoy!
In the early days you could not use chopper and quality in the same paragraph… we built things (generally badly) out of old parts we could lay our hands on… with cut up frames and baldly welded them back together without any care for our own safety… a chop was a nasty loud obnoxious bike ridden by nasty smelly people that kids look at with facination and adults tried not to look at… we were full of bravado and attitude and generally considered rules and laws were there just to be broken… loads of us never made it this far… it was never a f'kkin fashion statement like it is nowadays and was just one big rebelious attitude against "normal thought and behaviour"…… it was somethimes dangerous but always interesting…. it was f'kkin great !!!!
it is not the same nowadays and it will never be like that again…
anyone who missed it, tough shit !!!…. anyone that survived it, well done !!
Rowan you are a star!