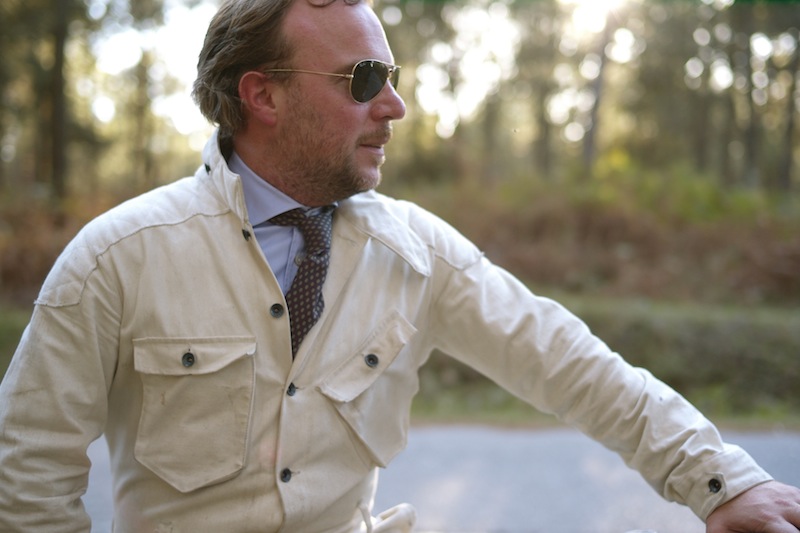 El Solitario Bonneville Coveralls are now available for sale in the United States thanks to the Bench & Loom family. We are proud to see them in their store among an impressive, hand picked, selection of motoring wanders from all across the globe. A coverall might sound like a crazy apparel to wear nowadays, but that is just a lame perception of what a carefully built garment can do for you & your inner attitude towards the world. It's a fact that after just a few minutes of getting inside them, you will start to feel a kind of "Marvel™ Armor" superhero effect that will empower you to go faster, safer, further! Manufactured in a tiny family atelier, using only the best materials available, they are truly astonishing, and will no doubt shock you for good, if you have the guts to break them in. Wear them fitted if used as a unique outer covering or size them big if you want to wear them on top of your most distinguished gowns.
Genuine 14 oz.  redline selvedge denim
Button-fly closure with tab collar
Matte zinc buttons secured by copper wire and rivets
Adjustable/removable waist belt with hefty brass metal buckle
Elasticated "comfort fit" waist back
Bi-swing back shoulders for ease of movement
Adjustable buttoned wrist cuffs and leg cuffs
2 button chest pockets (one angled; one upright)
2 slot pants pockets
1 rear button pocket
1 rear tool loop
Padded knees, shoulders and neck
Tough, sturdy – these are meant for function as much as form
Made by hand in Portugal
On all Coveralls you may have ElSolitarioMC embroidered on the back at no charge. If you want to make your Coverall unique with our endless options of personalized embroidery, sewn patches or even hand painted lettering on the back, please contact us via email.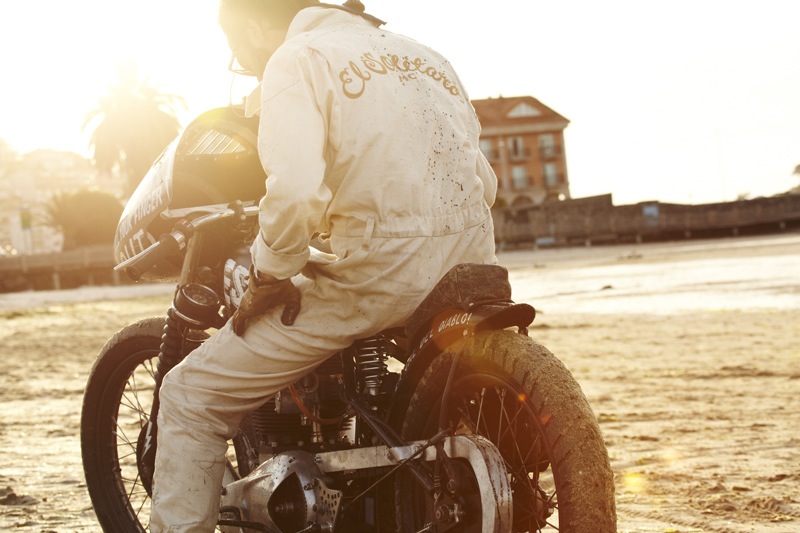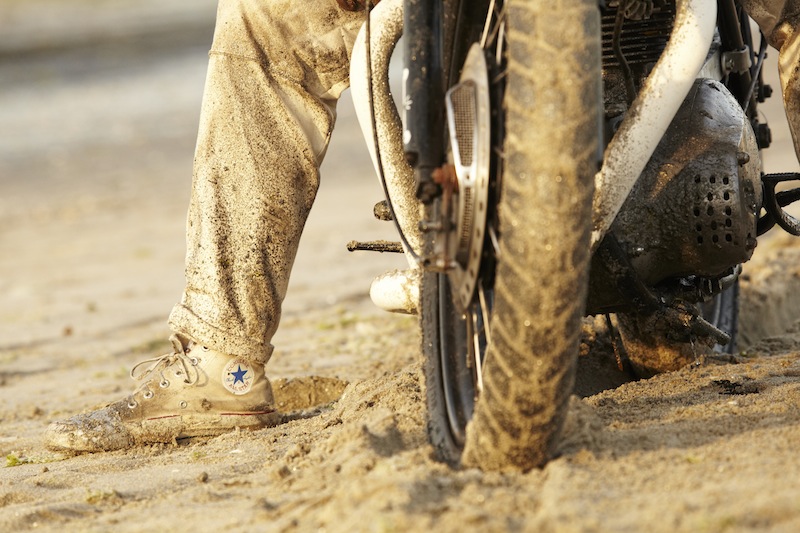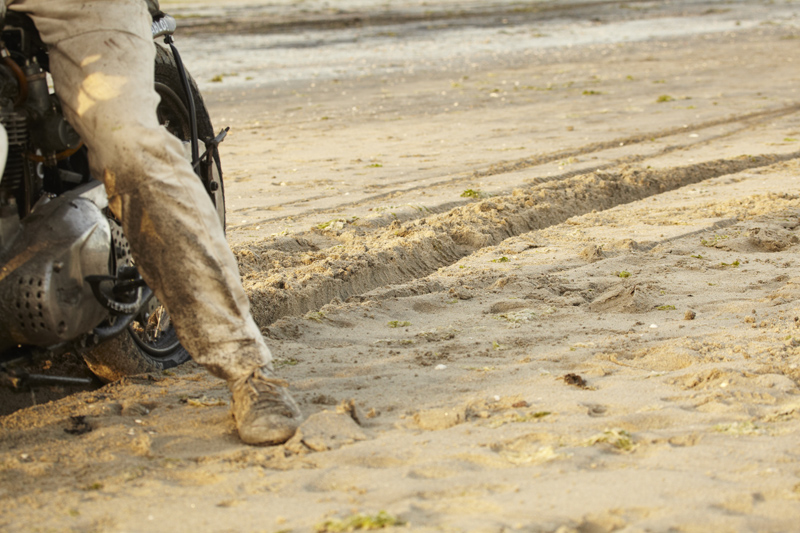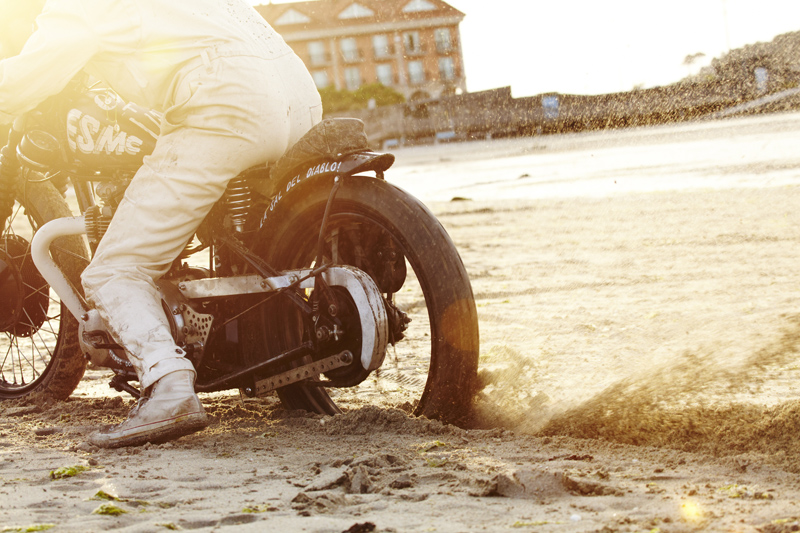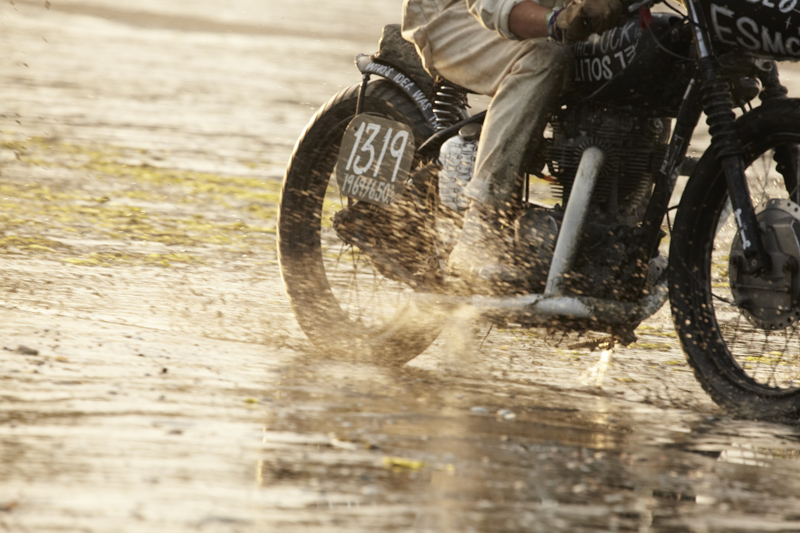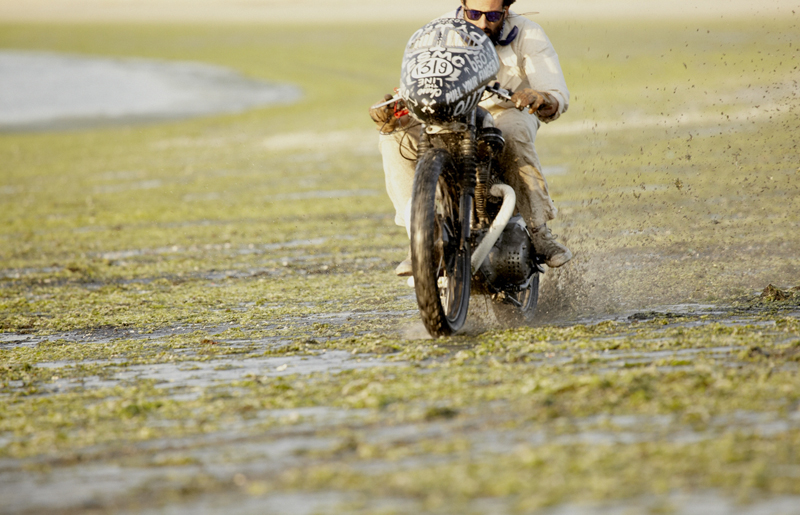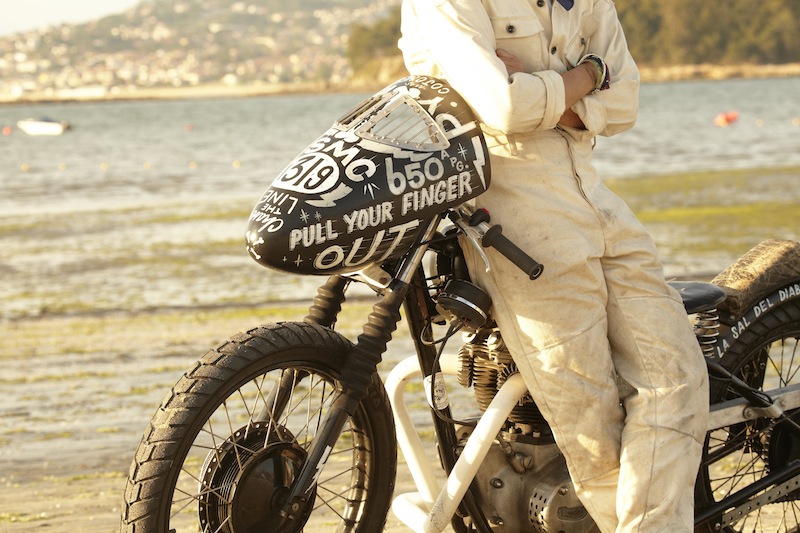 Photography by Kristina Fender