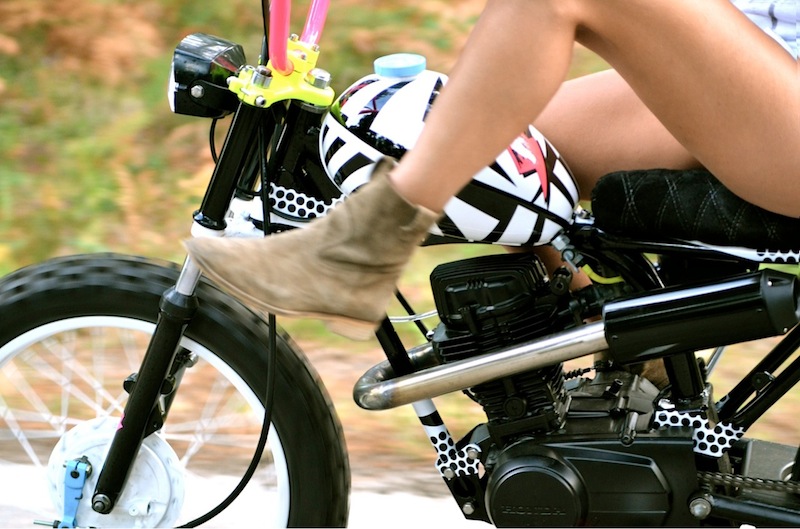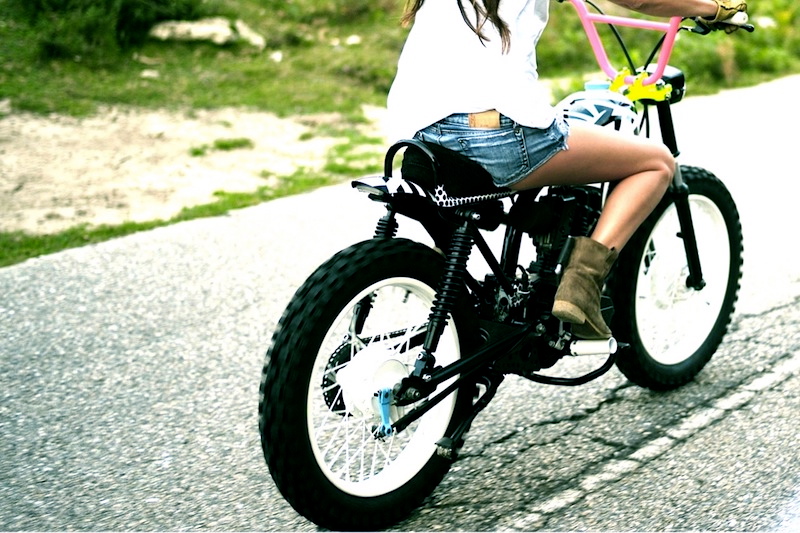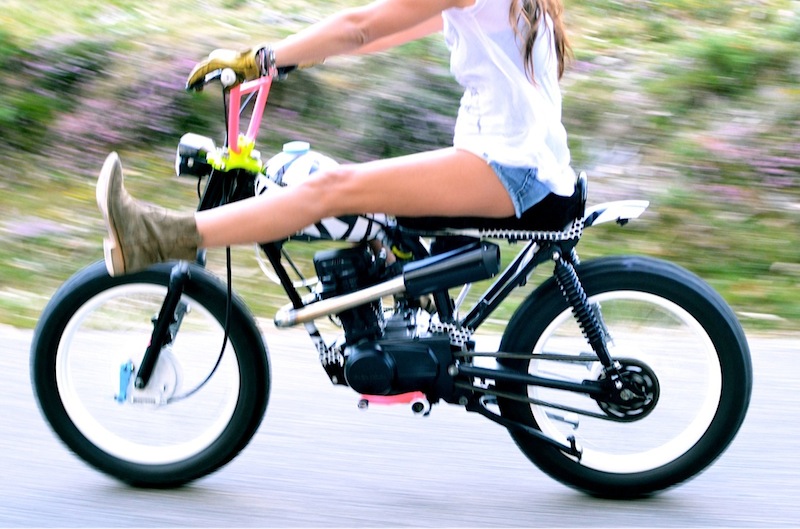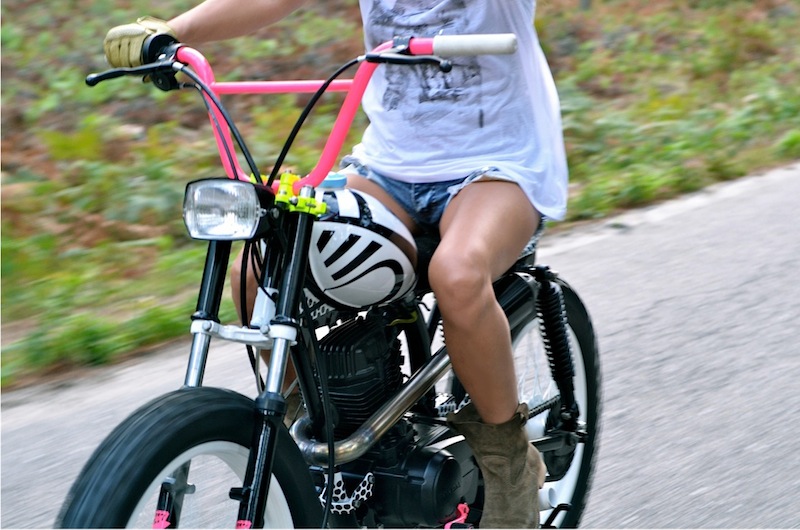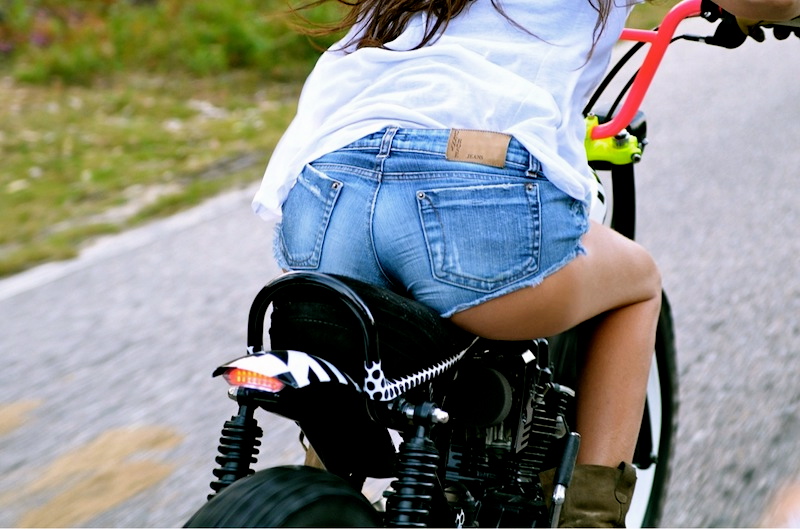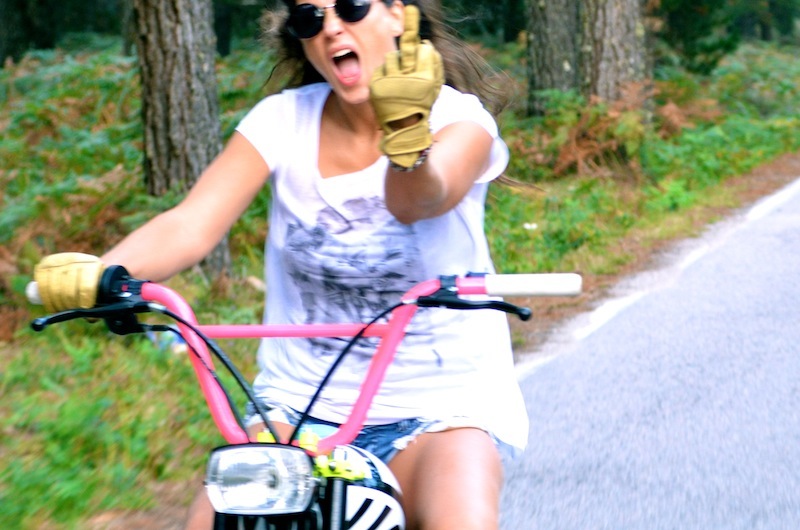 SPECS:
1980's Honda CG 125 "ROCK!"
Continental Twinduro 18x 3'25 & 3'50 front & rear tires
All new hoses, cables & wires
All nuts & bolts were replaced for stainless units.
BMX handlebars
BMX X-PLOD pegs
BMX NOS grips
Bates front fender as rear unit
LED tail light
NOS front headlight
Vintage peanut gas tank
Invisible wiring & horn
Posh switches
Looky brake & clutch controls
Air box & battery eliminated.
Custom cowhide banana seat
Custom stainless pipe & silencer
Uni Performance Filter
Transparent spark plug wires
House of Kolor neon paints
*
OTHER:
The POP bikes are three identical sisters apart from the paint schemes.
The three are for sale, and fully operational/registered in Spain
We can deliver them to your door worldwide
Price: On request
POP bikes; "PUNK!" & "BLACK!" are exhibited this Summer at
 KIDDO MOTORS
 in Barcelona
For further info contact through the website.