We, the squirrels behind the ESMC army of madness, are very close to celebrate our first anniversary and after the ever increasing complexity of the works we've managed to accomplish, (eg. CHUPITO, BAULA & TRIMOTORO), all we wanted is to PARTY!!!@$# So park your prejudices and give a loud welcome to El Solitario's hallucinogenic mission, our three new creatures: BLACK, ROCK & PUNK!
"Pop Art is: Popular, Low Cost, Transient, Expendable, Mass Produced, Young, Witty, sexy, gimmicky, Glamourous & Big Business." Richard Hamilton. 1957.
(Continues at the bottom…)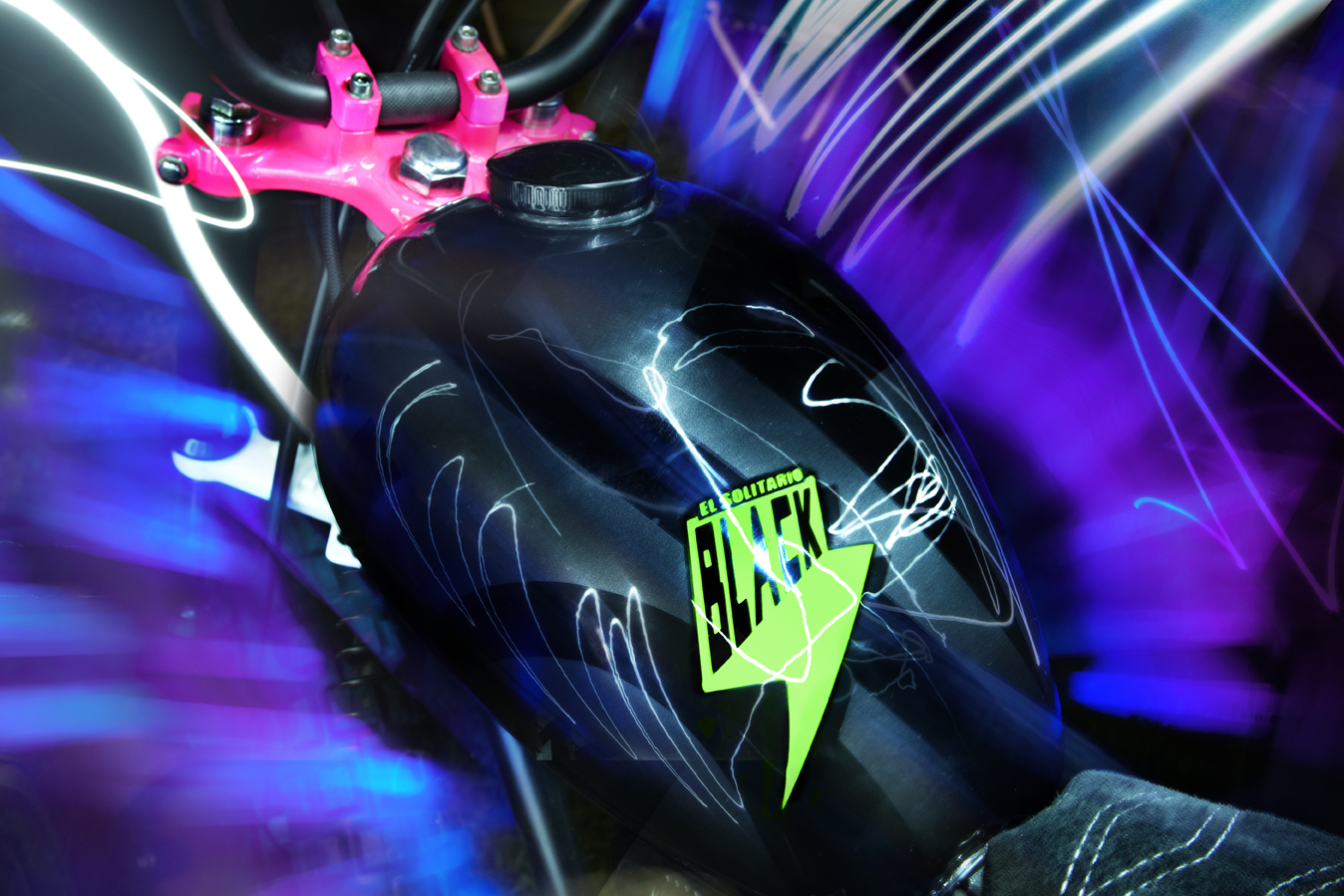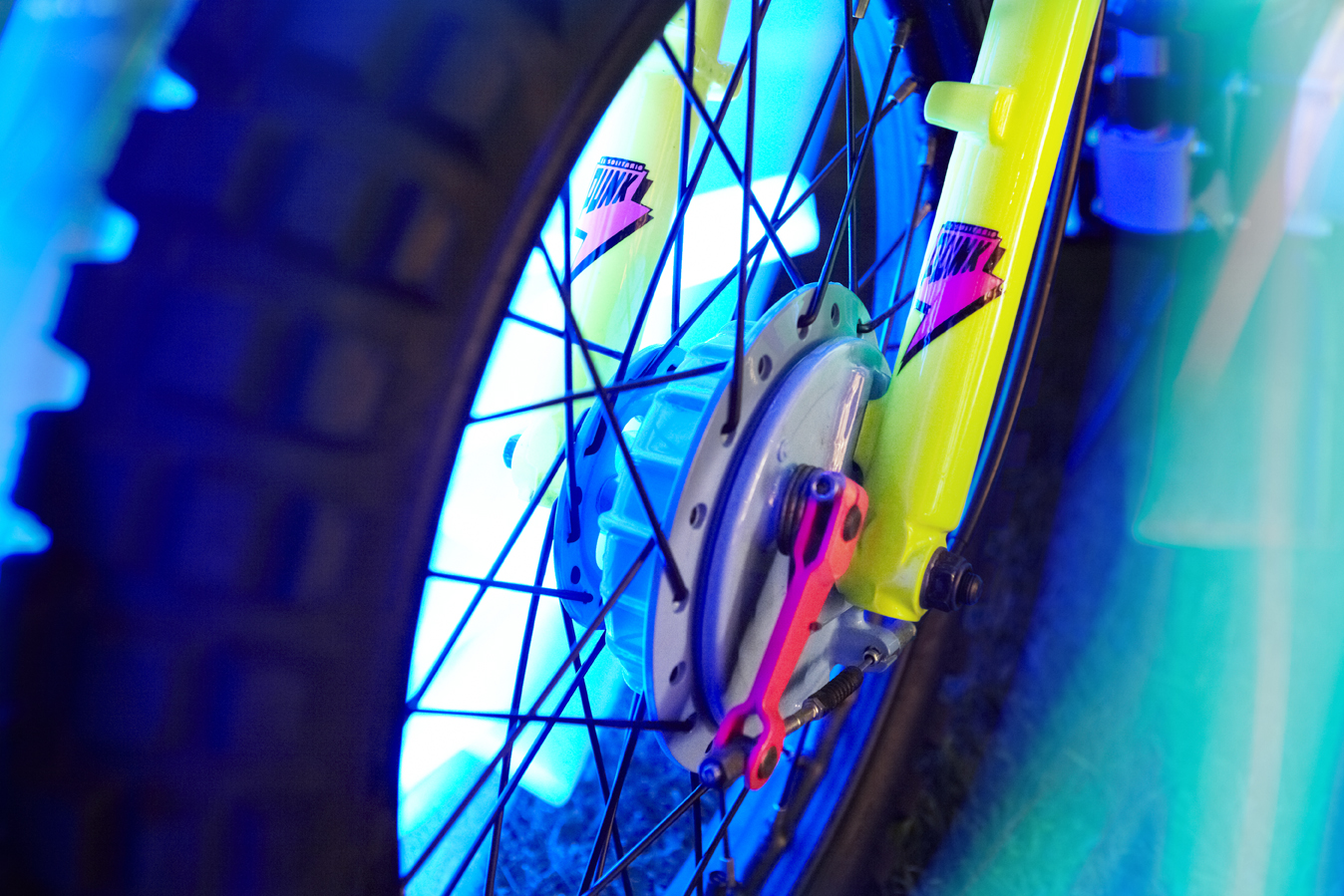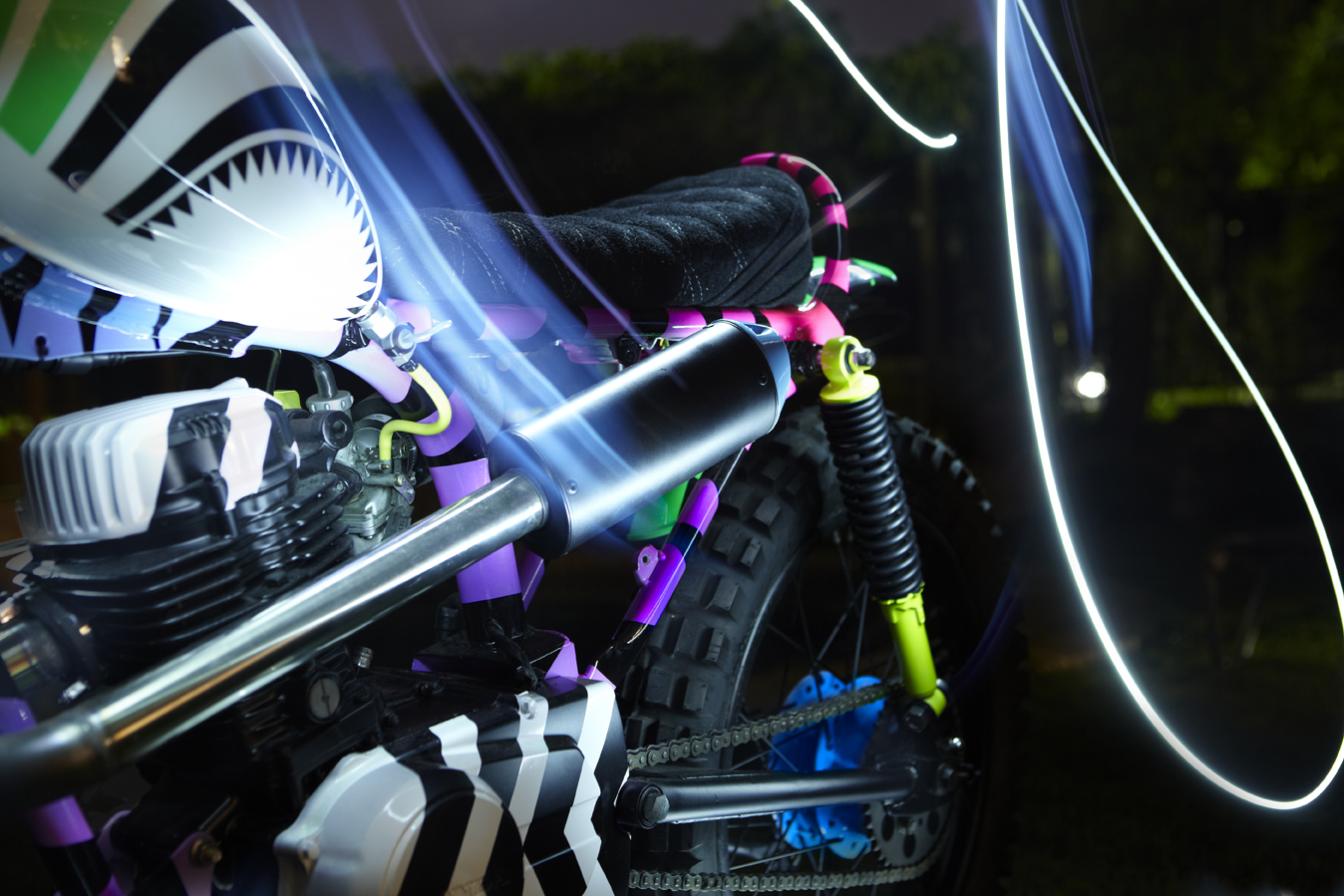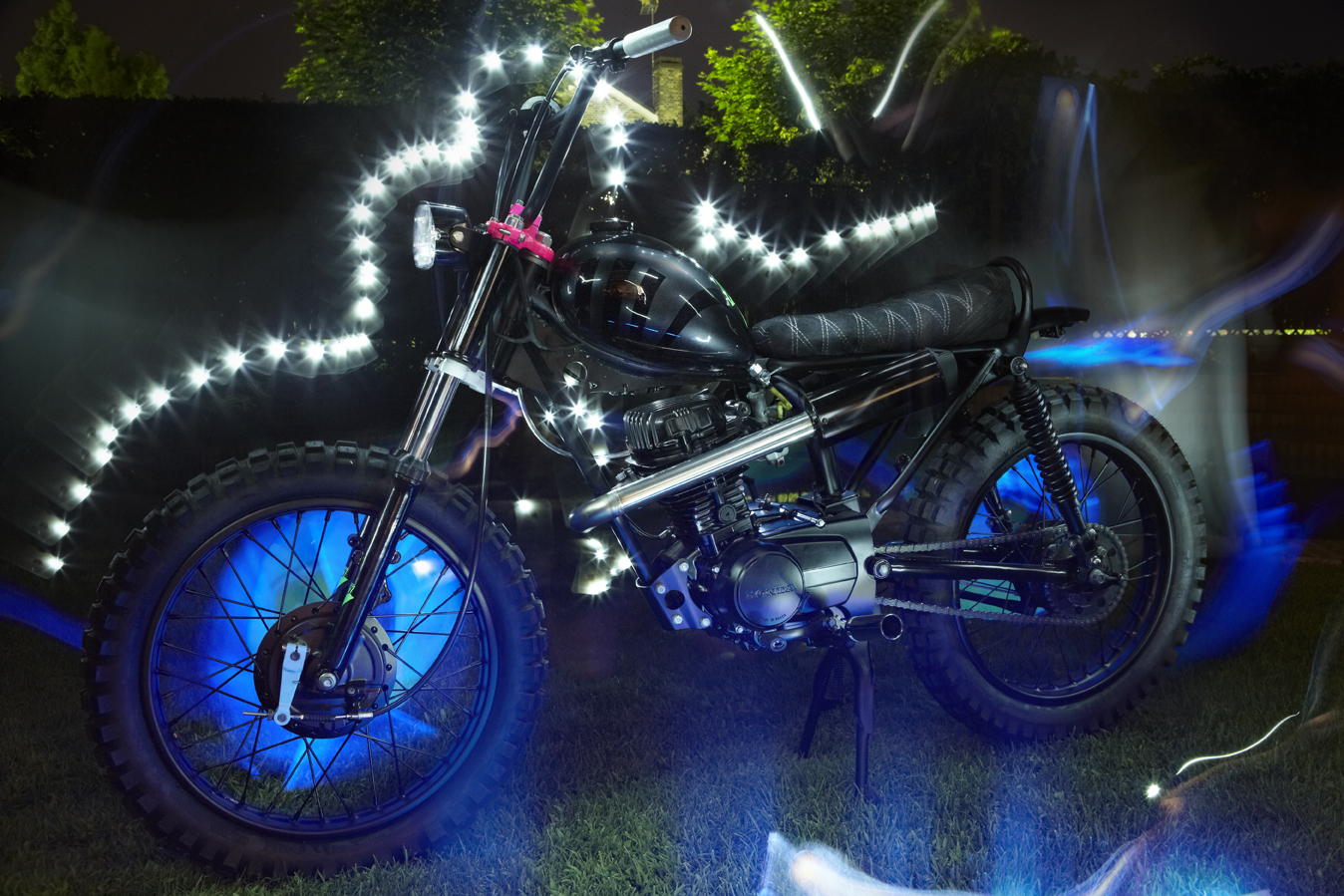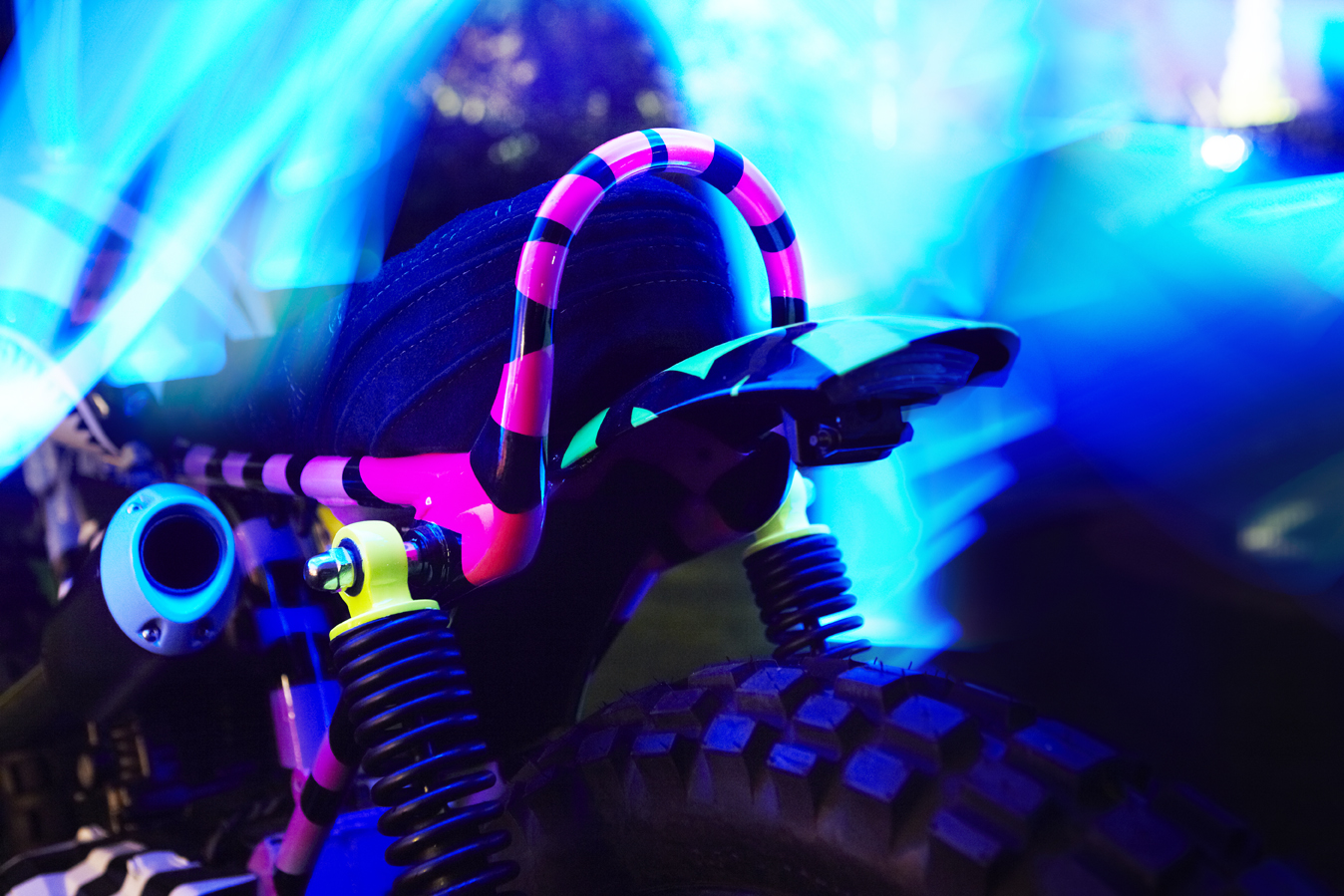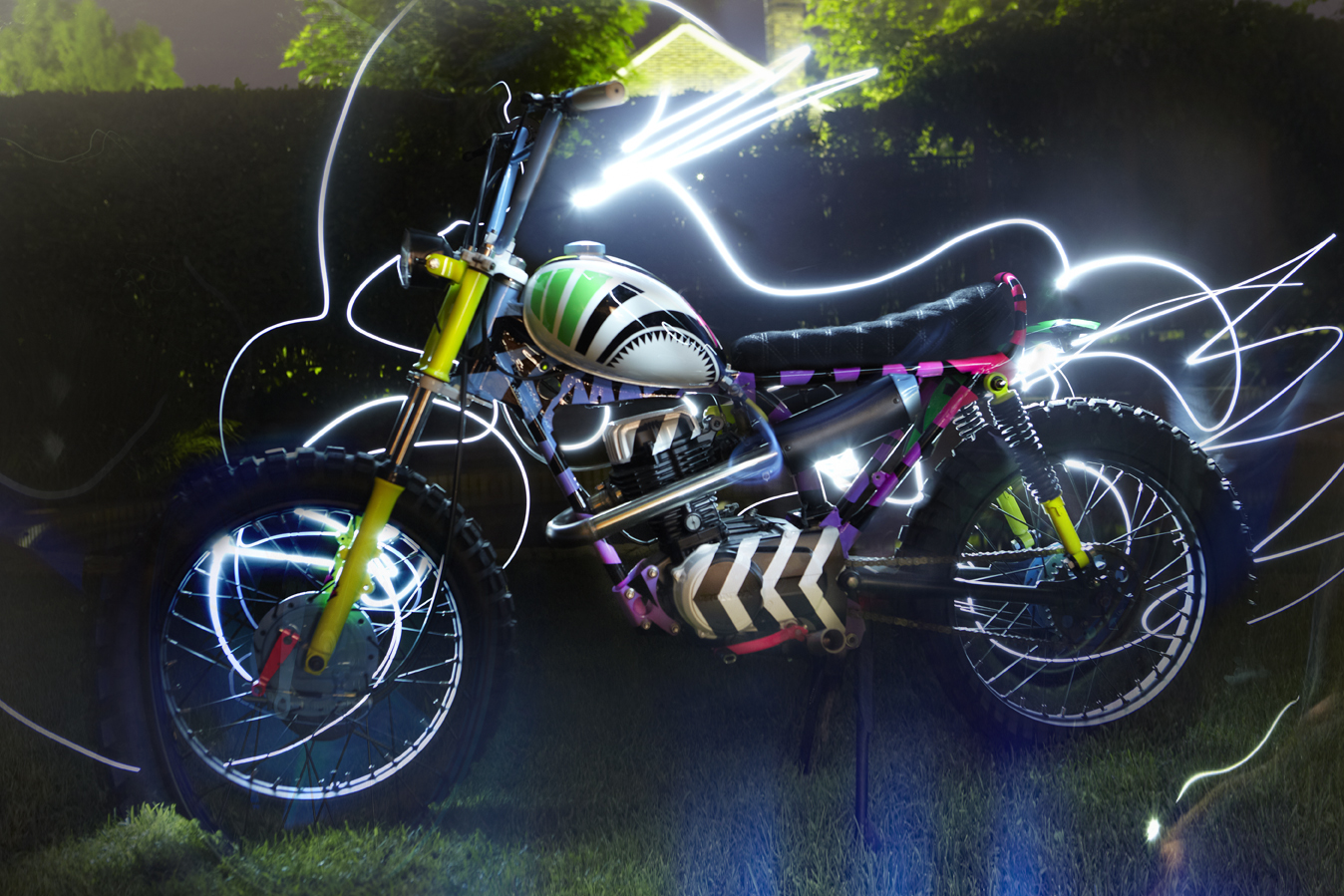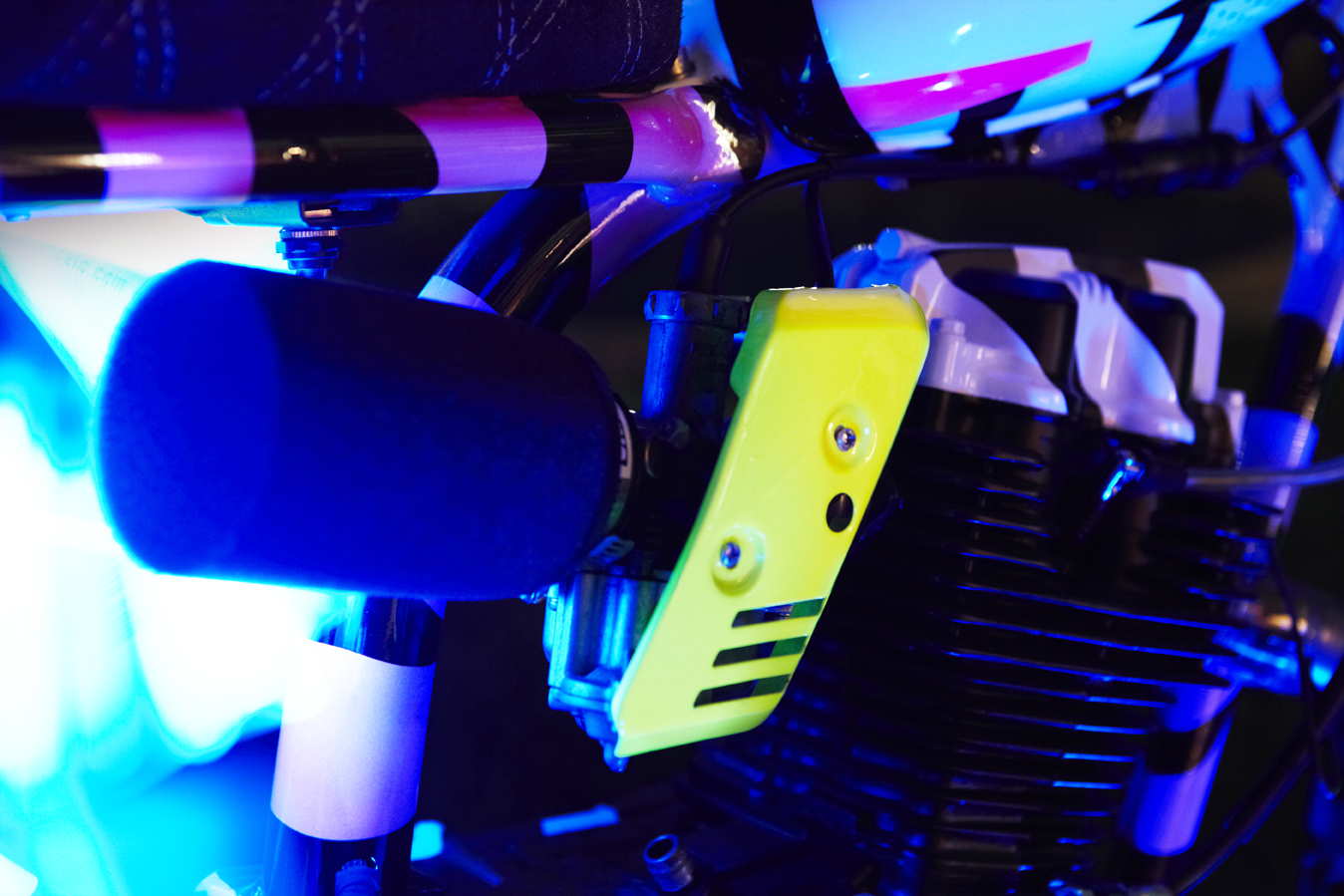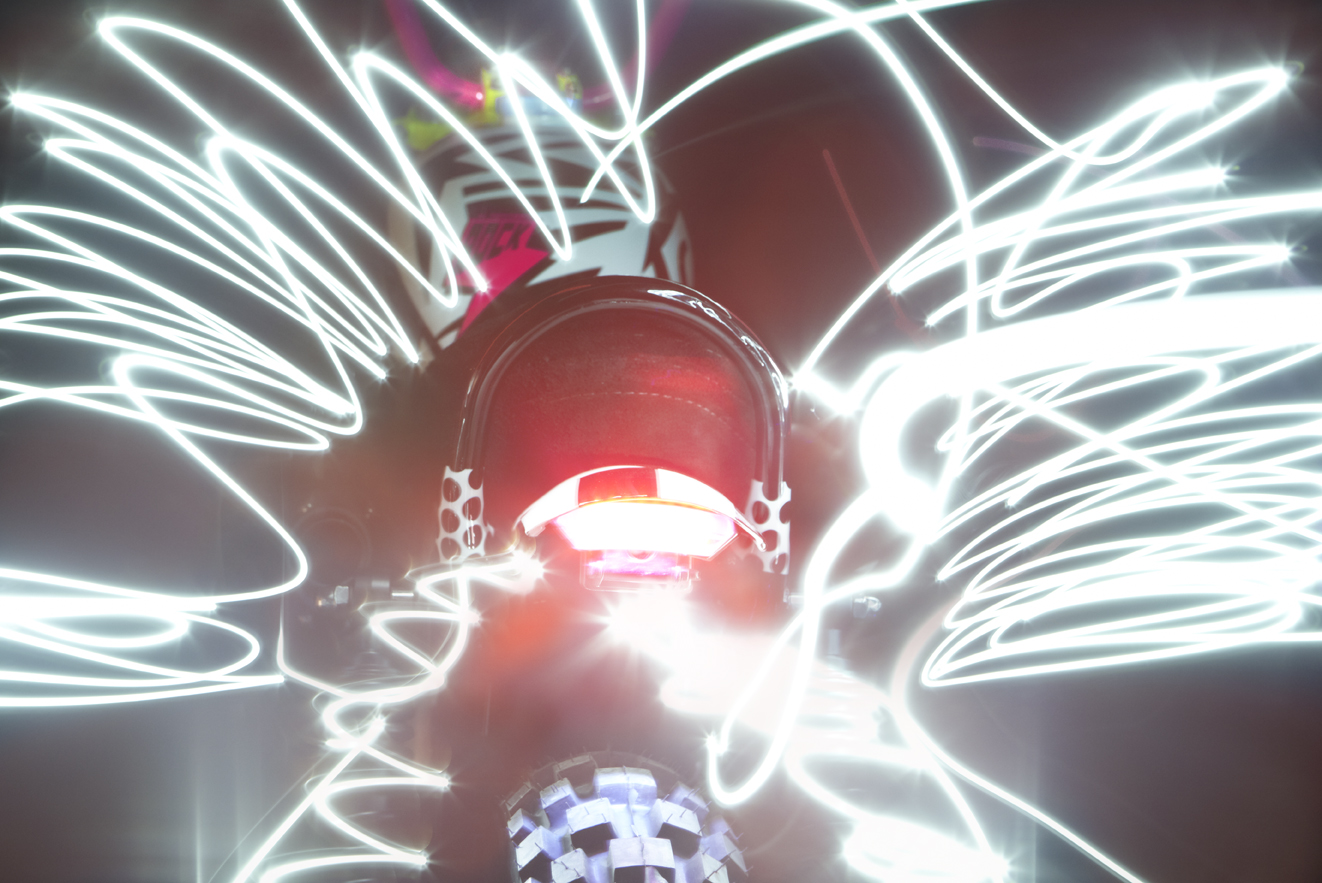 The goal was to make these bikes as light & fun as possible, but still remaining usable on the streets for everyday wheelies. The dominant inspiration was the aesthetic emanating in the early 80's from the Skateboard & BMX culture. The bikes chosen for the transplant were bulletproof Honda CG 125 from the 80's, for their simplicity and outstanding reliability. About the creative process we must thank artists,
JMKL
, who helped us for weeks, late night, with the design of the paint schemes, 
Lanas Paint Shop
, for his patience,
savoir faire
and the meticulous reproduction of the final sketches & finally our beloved
Kristina Fender
, for her always supporting punk spirit, and encouragement to embrace our instincts no mater what. Without your constant dedication this project wouldn't have been possible. You Rule!
*
SPECS:
(3x) 1980″s Honda CG 125
Continental Twinduro 18x 3'25 & 3'50 front & rear tires
All new hoses, cables & wires
All nuts & bolts were replaced for stainless units.
BMX handlebars
BMX X-PLOD pegs
BMX NOS grips
Bates front fender as rear unit
LED tail light
NOS front headlight
Vintage peanut gas tank
Invisible wiring & horn
Posh switches
Looky brake & clutch controls
Air box & battery eliminated.
Custom cowhide banana seat
Custom stainless pipe & silencer
Uni Performance Filter
Transparent spark plug wires
House of Kolor neon paints
*
OTHER:
The three POP bikes are for sale, and fully operational/registered in Spain
We can deliver them to your door worldwide
Price on request
The POP bikes are exhibited this Summer at
 KIDDO MOTORS
in Barcelona
For further info contact through the website.
*
Build info + tons of photos to follow soon…