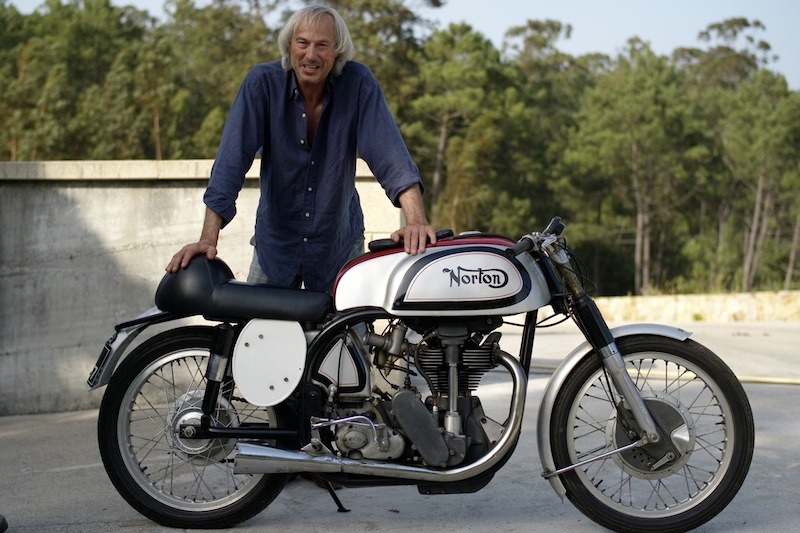 Not everyday you have the chance to admire this kind of machinery and even less, see it in action outside a race track. Our friend J. found his dream bike in Portugal in 2005. This 1952 stallion, was the 1953 Portuguese GP  champion with Americo Lino and can be admired today in all its unrestored beauty. A true survivor.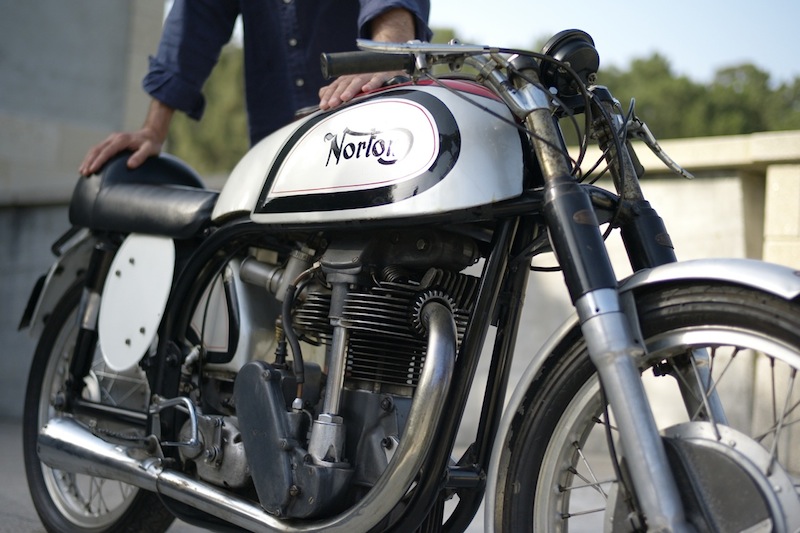 From the very first moment it smacks you in the face with its magnesium cases, magnesium drums, the HUGE motor capable of speeds around 230kph (140mph!!!) … But it is not until you sit on it, that you truly realize you are mounting a "pura sangre". With only 96 kilos, you can pull it between your legs like if it was a toy bike.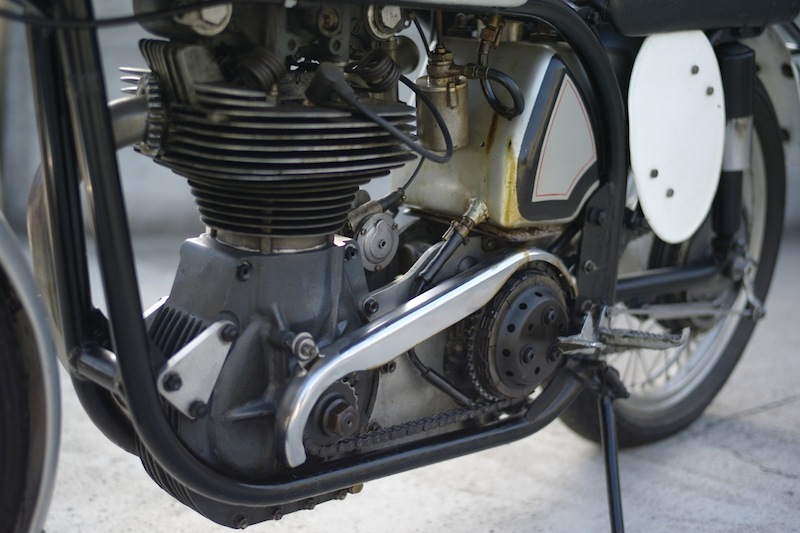 Our Manx, had its clutch discs totally dipped in oil, as the tap directed to lubricate the primary chain had some time ago unexplainably rested open, but somehow we still managed to convince J. to push it over and feel what the best sounding engine in the world had to say.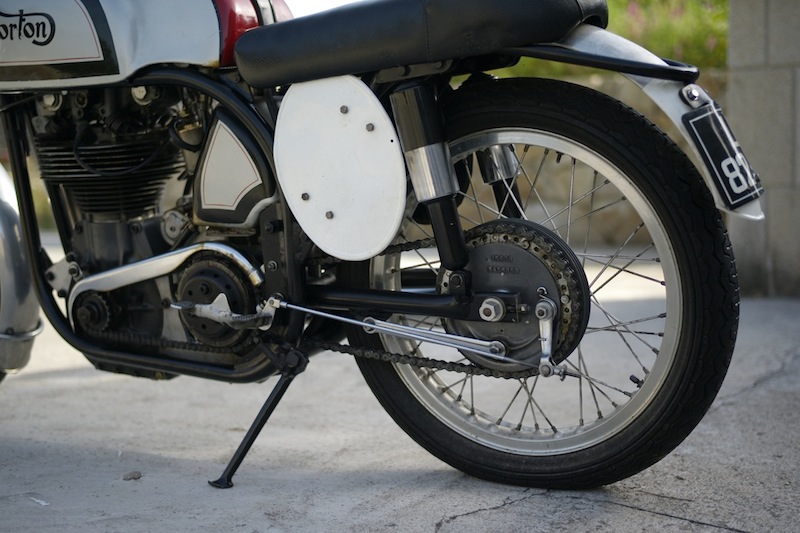 The roar of the 500 while revving up, is amazing and dry, but only prepares you to what it exhales while revving down… Oh what a sweetheart! With your hand on the throttle, you can feel your heart bumping faster while concentrating on the clunky movement of the mechanic tach scaling up & down… a powerful hypnotizing device.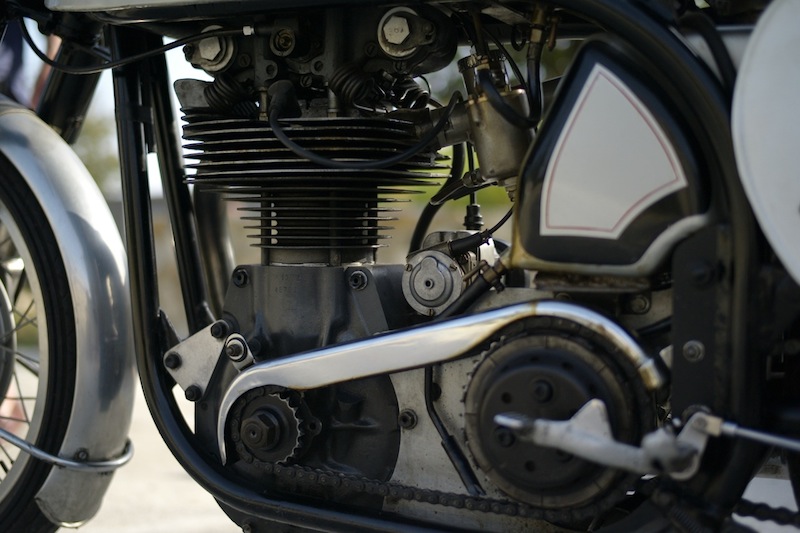 !!!! BROOOOOOARRRRRRR….
BROOOOOOOOOOAAAAAAAAAAAAARRRRRRR…
BROOOOOOOOOOOOOOOOOOOOOOOOOOOOAAAAAAAAAAAAAAAAAAAAAARRRRRRRRRRRRRRRRRRR…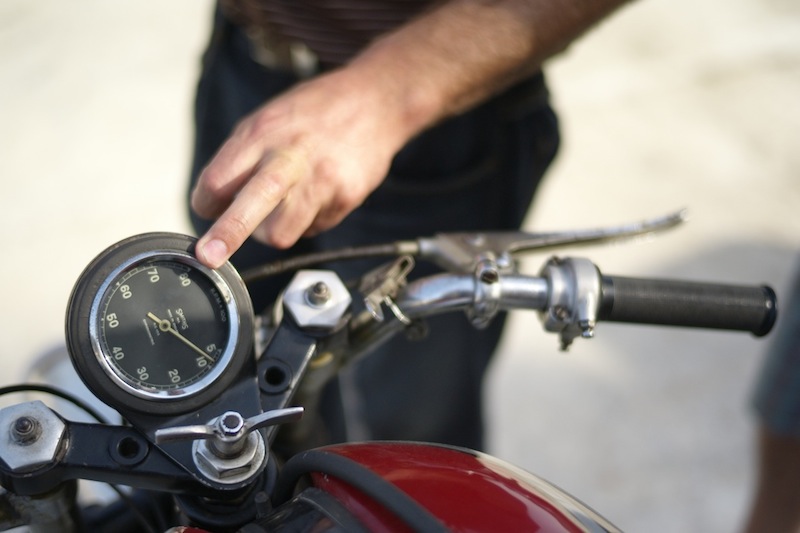 Thanks J. for a cool afternoon that reminded us why we are in this business.
PS: There is a fuggly Vimeo clip on ElSolitarioMC channel where you can watch & hear this beast growl.
To watch the video CLICK HERE!