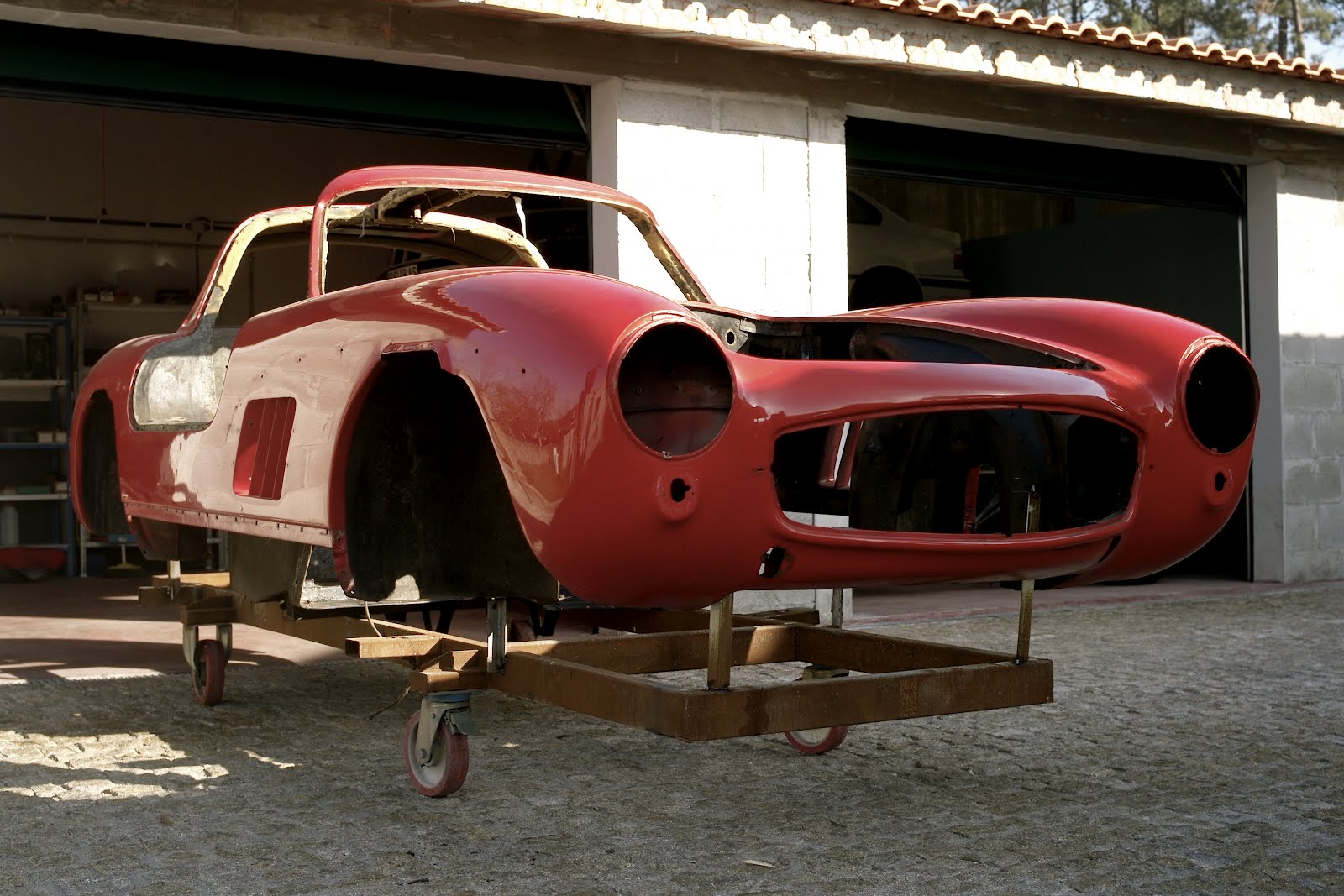 Here is take two on what will be the the restoration of this german wonder. Last wednesday we had the chance to visit Manu & his crew, right before they took the SL's body to the blasters. The 300SL was built in steel except for the Trunk lid, doors and hood.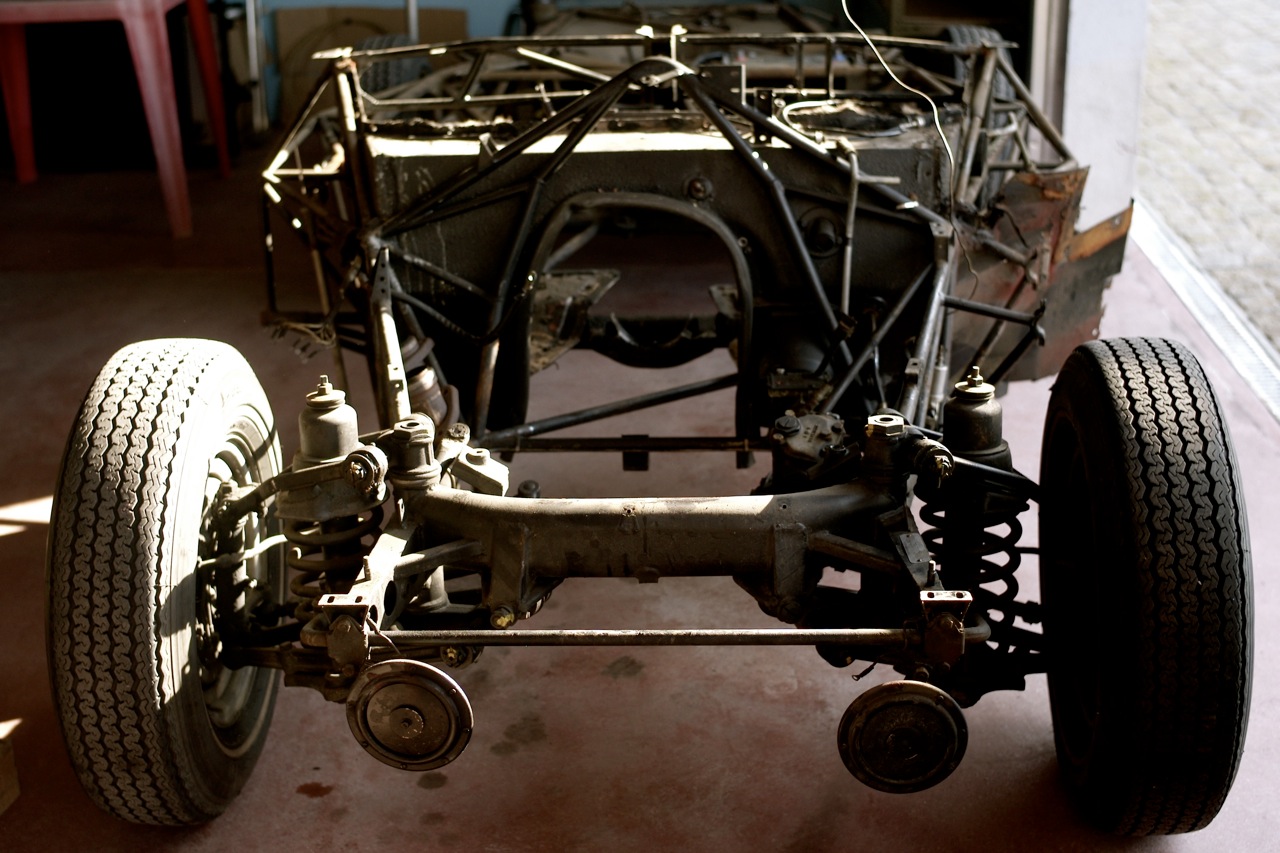 At first glance you need to breathe and take your time to appreciate all the greatness of Stuttgart's finest. The motor was out and the body on a rolling cage. Now we could enjoy the complicated steel loom that composes the frame. It was like looking at 20+ Ducatis welded together!!!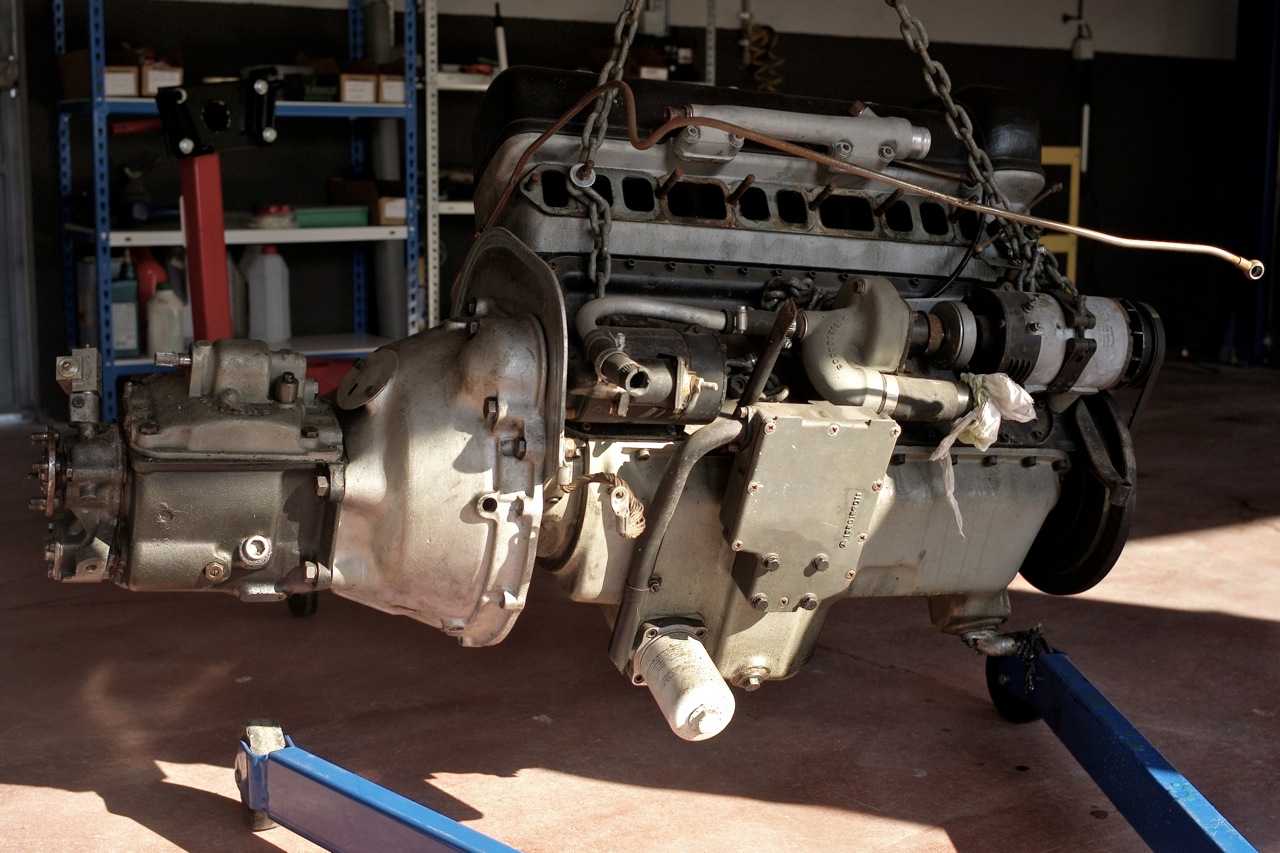 The straight six motor was inspired on the one used by the saloon cars but with dry sump lubrication and fuel injection. The motor was then positioned at a short angle (50º) to facilitate the low nose aerodynamics intended to reduce drag and gain speed.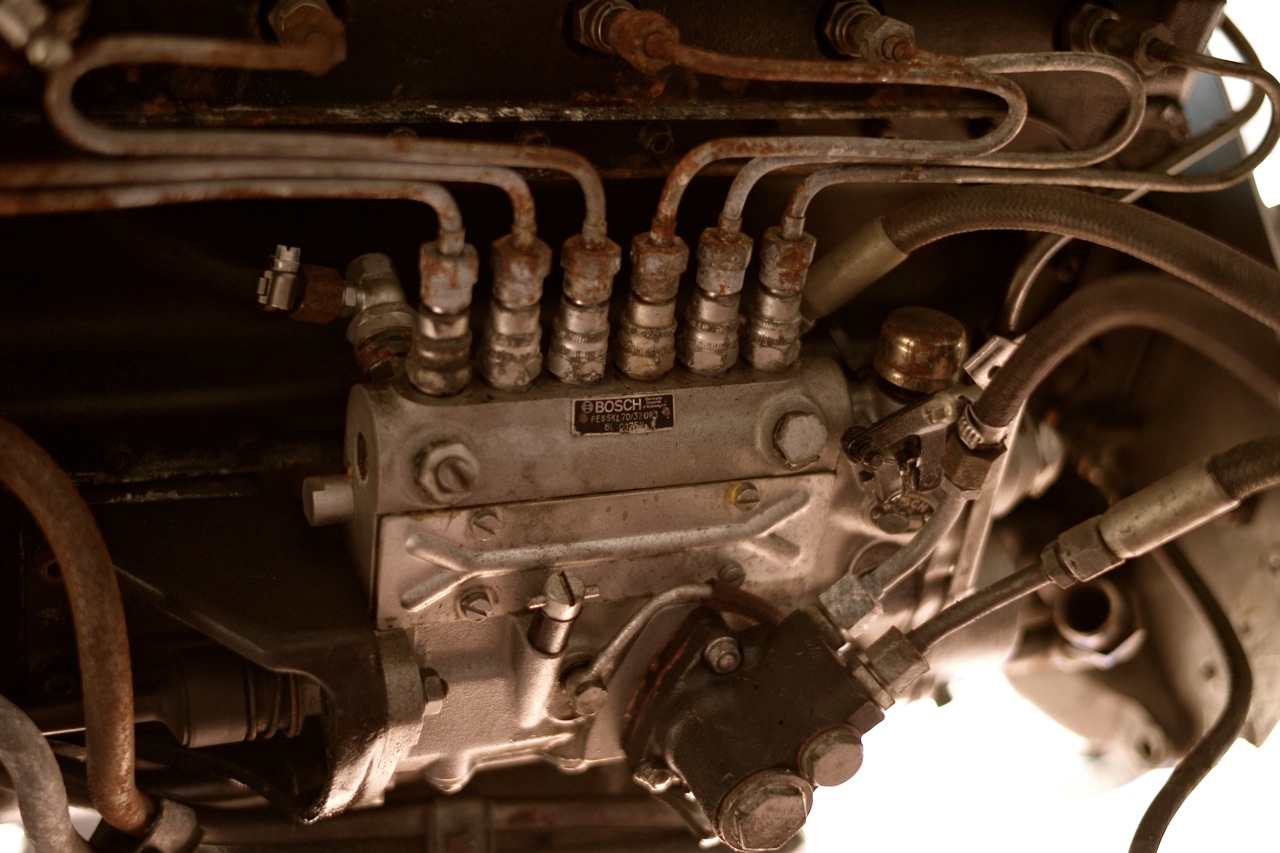 Bosh Fuel Injection. This gadget gave the 1955 300SL 40hp over the carbureted racing version. Its functionality always was kind of miraculous and still is one of the biggest problems SL owners face today. This unit will be sent to Germany to be totally rebuilt (AUCH!@#$$$).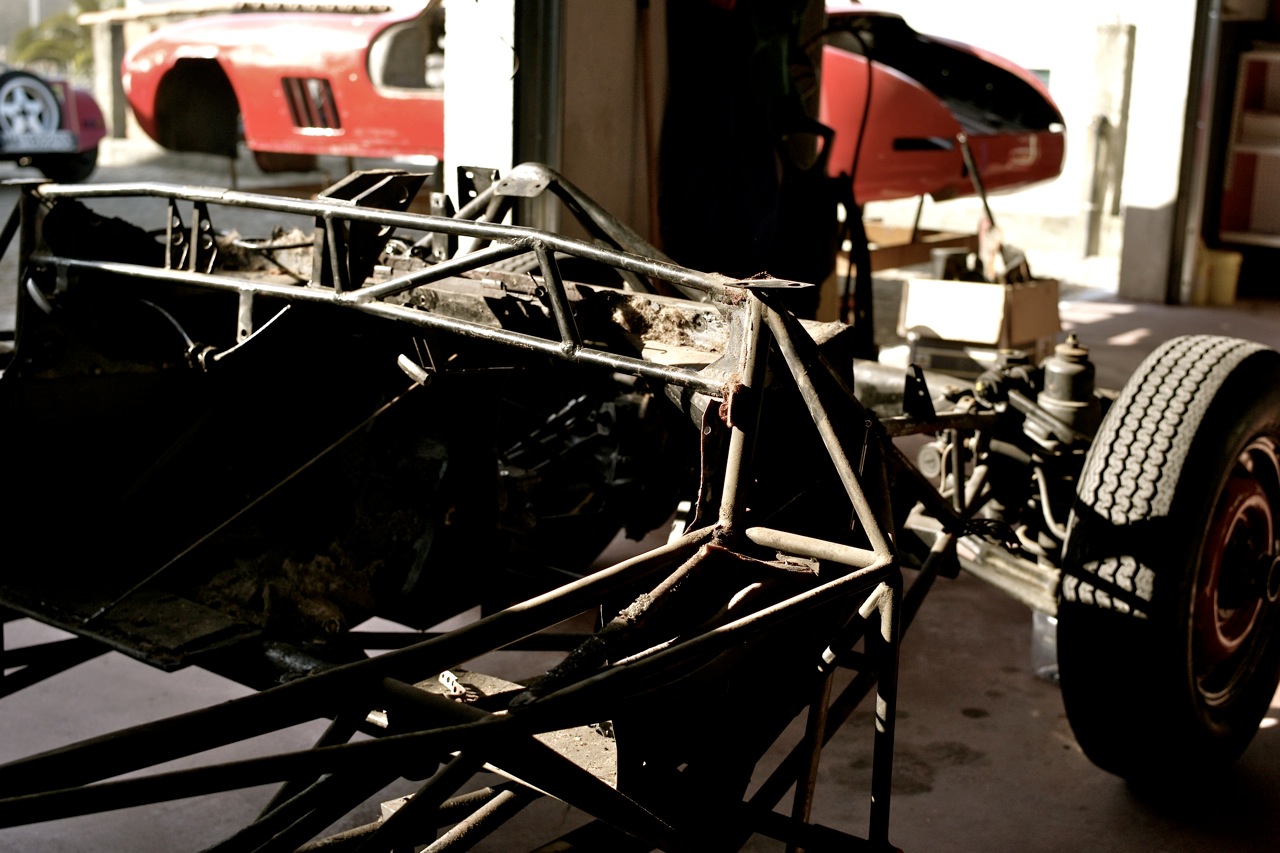 The uber cool gullwing doors were just the result of the necessity to hide the space frame chassis and facilitate the car's entry to the driver and companion. Even though, entry was still problematic, so a tilt-away column steering wheel had to be installed to warrant cockpit accommodation.
The complicated metal skeleton designed by
Rudolph Uhlenhaut
was aimed to offset the lack of power of the carbureted racing version by creating a super light structure, hard enough, to tackle race track sharp turns.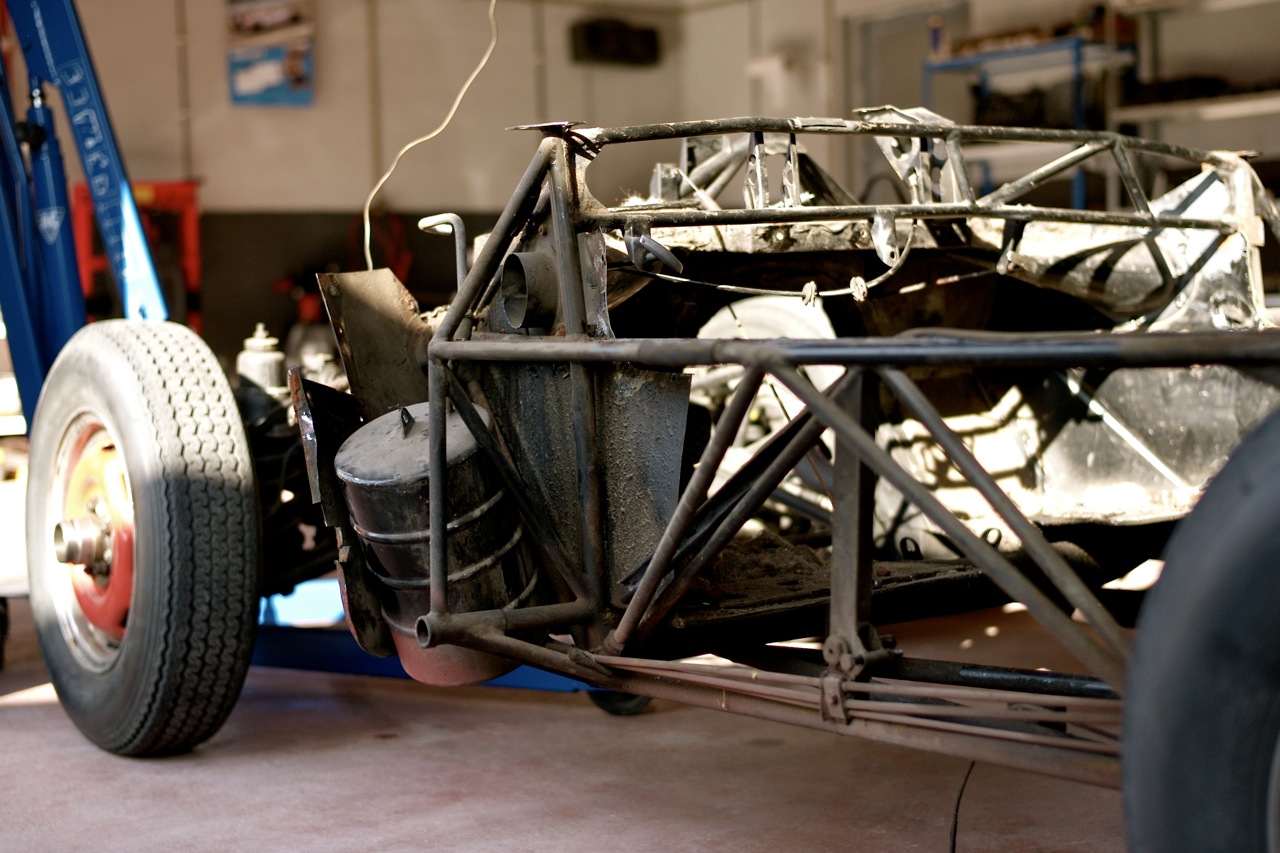 To be continued…