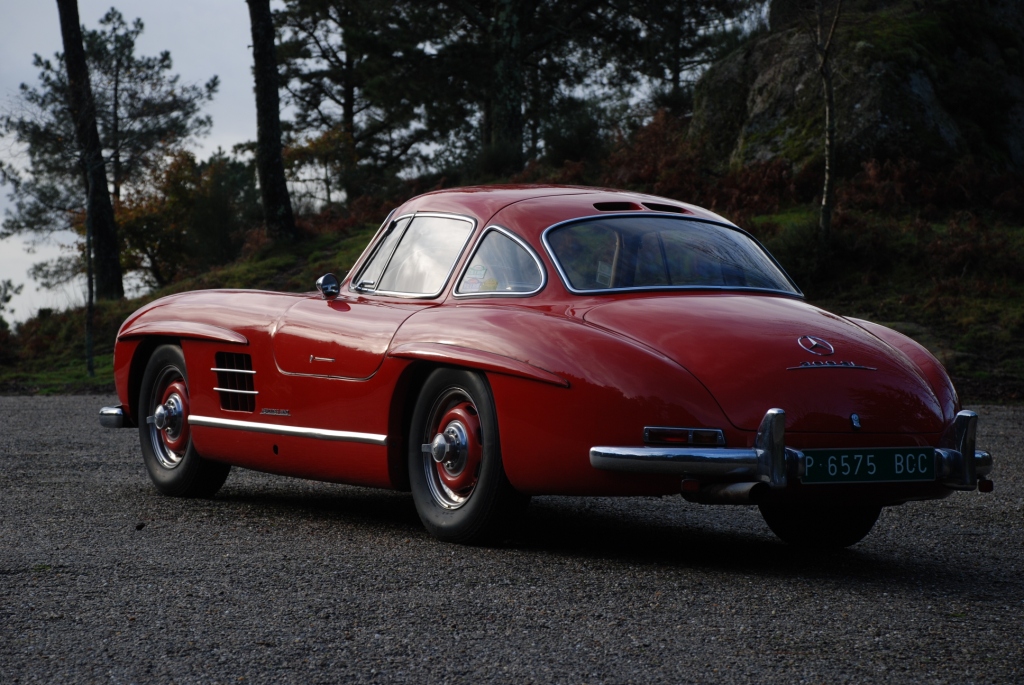 This particular, Red, 300SL came out of Mercedes Benz's Sildenfingen plant, in January 17th, 1955. One of the 1.400 units manufactured, fresh out of the factory, our Gullwing, was embarked on its way to New York City, where its new owner was surely "slepplessly" waiting to jump on the driver seat, and fly low over Manhattan's sinuous lights & surrounding state roads. Just to share some mundane facts for a better situation, the price to pay at the time, was the same as you should expect to pay for a solid single family home. A staggering sum of $8.000 would grant you the ownership of germany's finest go fast machine in the wild 50's.
As notable SL restorer & connoisseur, Paul Russell explains; "The W196 was a very special car at the time". Consider the alloy wonder in light of its contemporaries in 1955; "The 300SL coupe had dry-sump lubrication, direct fuel injection, a tubular spaceframe chassis, independent suspension, aluminum body, impeccable build quality, a very comfortable interior, and, of course, a beautiful and dynamic design, which clearly has stood the test of time".
These two men are some of Portugal's finests.
For our friend Manu & his team, this restoration is a great honor/responsability & could be a lifetime opportunity to disclose what they are made off … & for us, it represents a sweet chance to get closer and closer to this brutal motorized dinosaur.
Continuara!