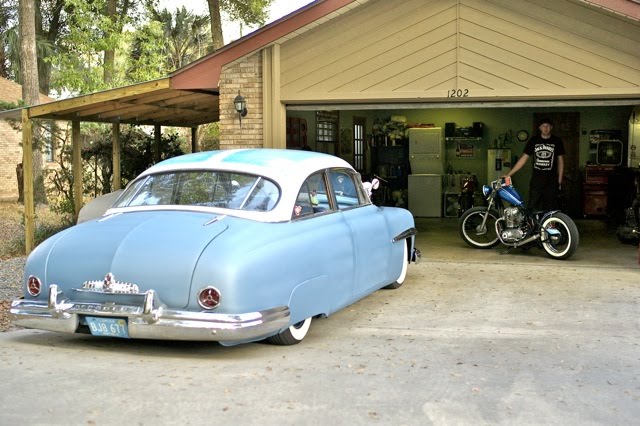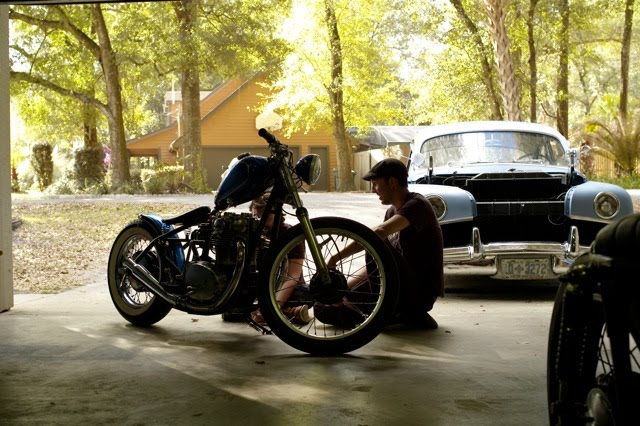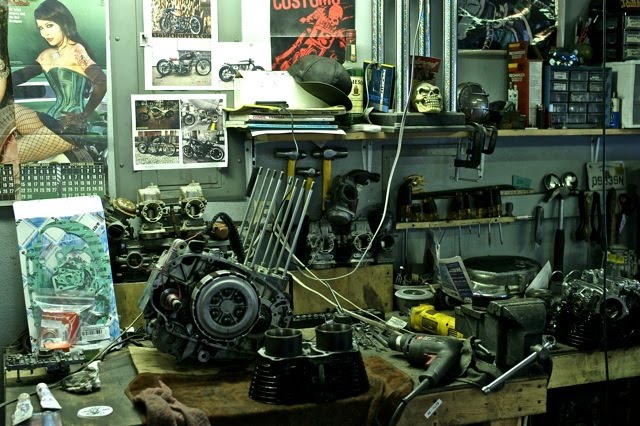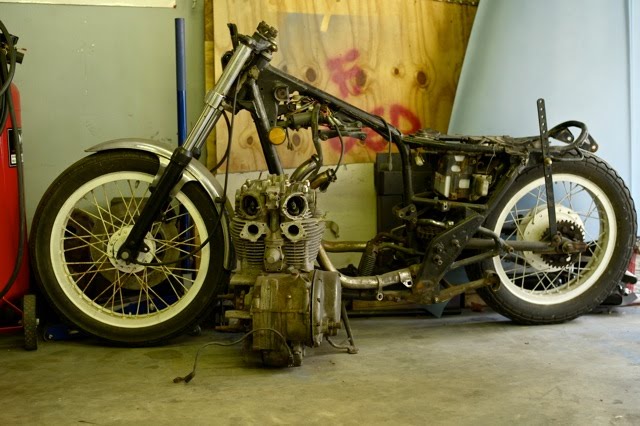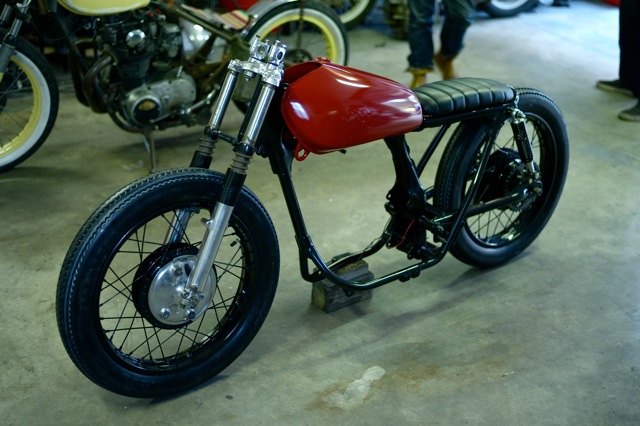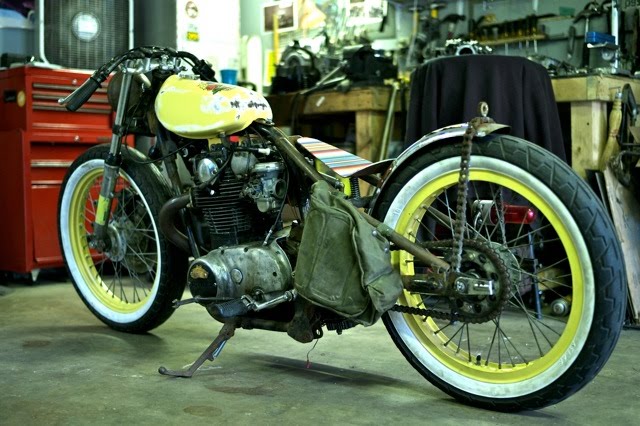 During our last trip to Florida, we met Jason Lajkov from the "One Man Shop" Vintage Customs, only a couple of miles from Daytona in Orange City, FL. Jason is a cool dude who had the guts to quit his 8 year career in graphic design, to do what he loved most: BUILDING BIKES!
He started his 100% GARAGE adventure roughly one year ago and already owns his space in the YAM XS650 arena. As he explained in his own words:
"I came to love the XS650 for their simplicity of engineering and their classic overall design"
It is always cool to meet people that share our same interests, but it is even cooler when you meet someone that has put everything aside in order to fulfill their dreams!
Well done mate it was great seeing you!